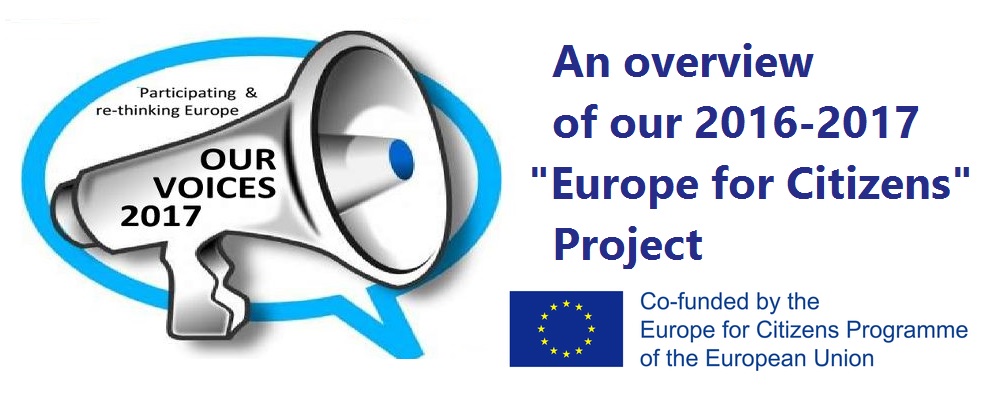 The 30st of June was the end date of the 2016-2017 "Our Voices" project co-funded by the  EU Programme "Europe for Citizens".
On this page you will find links to various documents reporting events and final results of the project. We also included the 3 videos prepared by ATD Ireland during the project.
In Ireland, we plan to create a follow-up project to build on the "Our Voices" learnings. With the Community Platform will aim to influence the implementation of the "SlainteCare" health system reform, to make sure it delivers for all citizens and especially those facing hardships because of poverty and social exclusion.
Final reports about the "Our Voices" project:
On this website about "Our Voices":
More pictures and event reports can be found on the project Facebook page: facebook.com/OurVoices2017
and the project Twitter page:
twitter.com/ourvoices2017
Video 1 – prepared for the March 2017 European meeting
Video 2 – prepared for the presentation at the European Parliament
Video 3 – prepared for the presentation at the "Health as a Human Rights" event