You Can Make a Difference!
The financial support received enables ATD Ireland to continue its important work. Help us today!
You Can Make A Difference in 2019!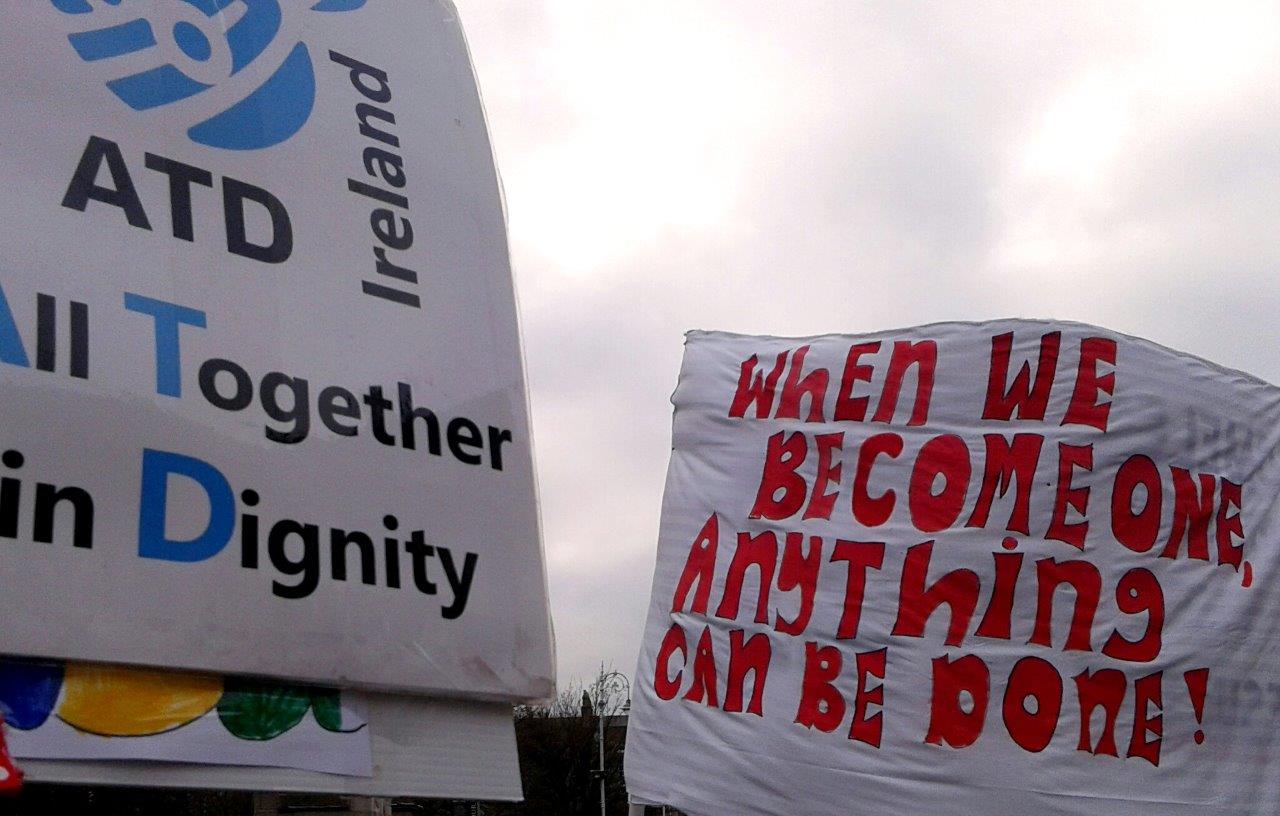 Donations on-line can be made via PayPal
Help us to meet the challenge!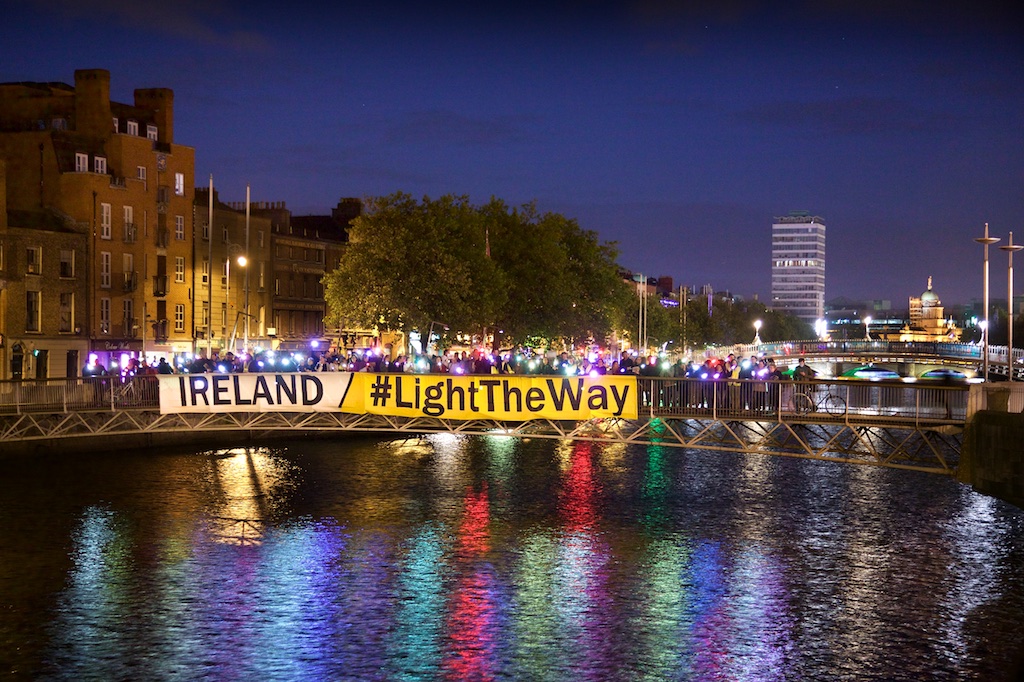 We are currently trying to raise money for our home support visits to households facing hardships because of poverty and for the "Does it only happen to me? Socio-Economic Discrimination" project – report launch on 18th September 2019.
Continue to donate on-line via PayPal
Help us to meet the new challenges of 2019!
We make your financial support go further! 92% of all funding received goes directly to anti-poverty projects.

or visit our charity page with Altruism Ireland

Our projects focus on the sharing of knowledge among people of different backgrounds in an atmosphere of mutual respect and dignity. We then seek out and create forums where the voice and experience of those in poverty can influence public opinion and policy.
Programs and projects are based on three basic principles:
The inalienable dignity of each human being
The necessity to learn from families living in persistent poverty
The responsibility of all people to unite to overcome the injustices of poverty
Our work would not be possible without the generous financial support of ATD supporters around the world.
ATD Fourth World Ireland (registered as Charity with the Charity Regulation Authority and with the Revenue) is committed to the highest standard of efficiency and transparency in our financial transactions.
ATD staff members (all are members of ATD International Volunteers Corps) agree on a salary that is decided upon together and which is the same for everyone within the same country, regardless of seniority or responsibility. For Ireland in 2018, this salary is the minimun legal wage (36 hours a week) and is €18,000 gross a year along with the possiblity of health insurance.
Read more: ATD Charter of financial ethics
Make a regular gift to ATD
Giving regularly by direct debit is an easy and affordable way of giving to us. Regular gifts reduce our administration costs and their reliability enables us to plan efficiently for the future. Contact us if you wish to support us in this way!
Or simply make a once off gift
You can donate on-line via PayPal or you can send a cheque payable to ATD Fourth World-Ireland Ltd to ATD, 30, Mountjoy Square, Dublin 1.
You can make a direct bank transfer using the details below: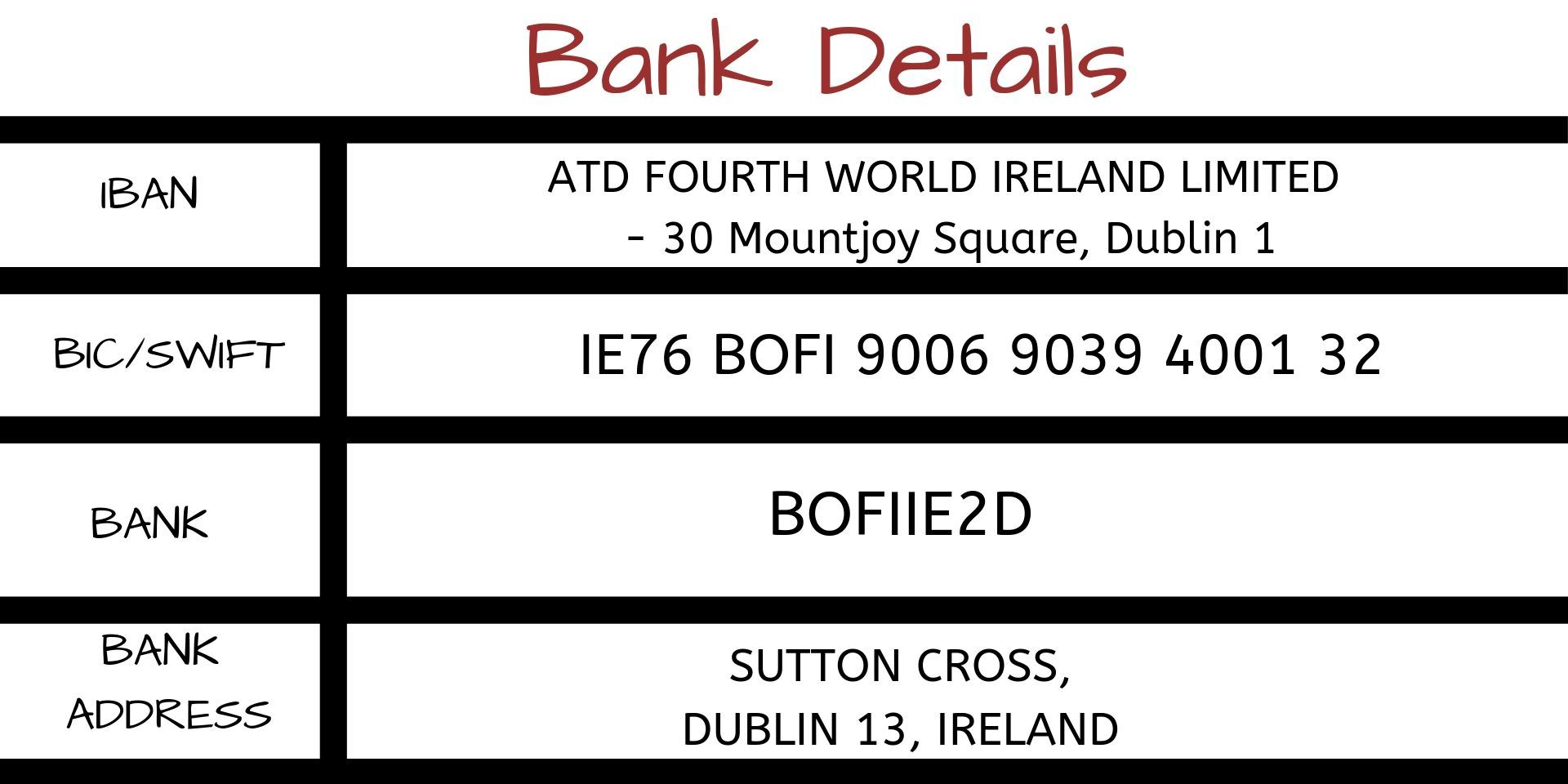 Thank you 🙂
Tax Relief on Donations
Donate at No Cost To You – All We Need Is Your Signature! If you make a donation of €250 or more in any calendar year and are either a PAYE or self-assessed tax payer, then ATD can reclaim the tax on your donation at a flat rate of 31%. This means that your donation could be worth an extra €112.32 at no cost to you.
This applies to you if you have made either one-off donations or installments such as monthly donations by direct debit. We can, however, only claim tax back on personal donations – not money raised through sponsorship.
At the end of the year, we will send you the appropriate form that we need to claim back the tax.  Or you can simply download the form here, fill in your name, PPS number and signature and return to .
You are living abroad!
Support us Online from the USA! When donating, fill the field " Dedicate this donation" with the key word IRELAND! Thank you!
Support us Online  from the UK! When donating, fill the field "Leave a message" with the key word IRELAND! Thank you!
Support us Online  from the French €uro Zone! When donating, chose in list of countries "Irlande"! Thank you!