On the 17th May, Irish participants from the Our Voices Project visited the European Institution Eurofound. The participants from the project were volunteers of ATD Ireland and members of the NWICTDP. The visit was an opportunity for the participants to visit a European agency and get an understanding of the work of an EU agency based in Ireland.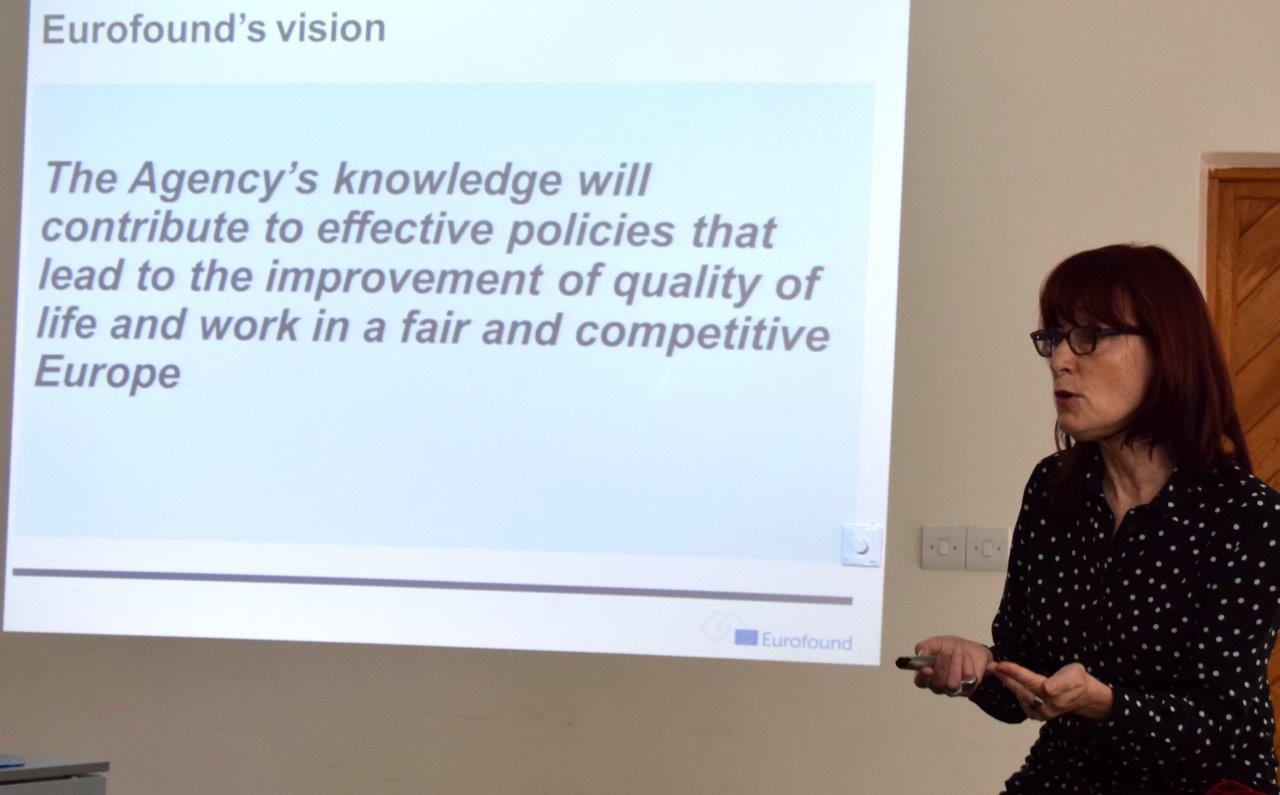 We were welcomed to Eurofound by the Deputy Director, Erika Mezger. She explained to us that Eurofound is the European Foundation for the Improvement of Living and Working Conditions. Here they undertake research on the living and working conditions of European Citizens across the 28 Member States. This research is done on a huge scale and includes topics such as quality of life, access to healthcare, access to social benefits etc. The purpose of the research is to compare and contrast findings among the member states and also to inform and influence policy. This was followed by a lively discussion on more general topics such as the future of a more social Europe and our responsibility in creating that future!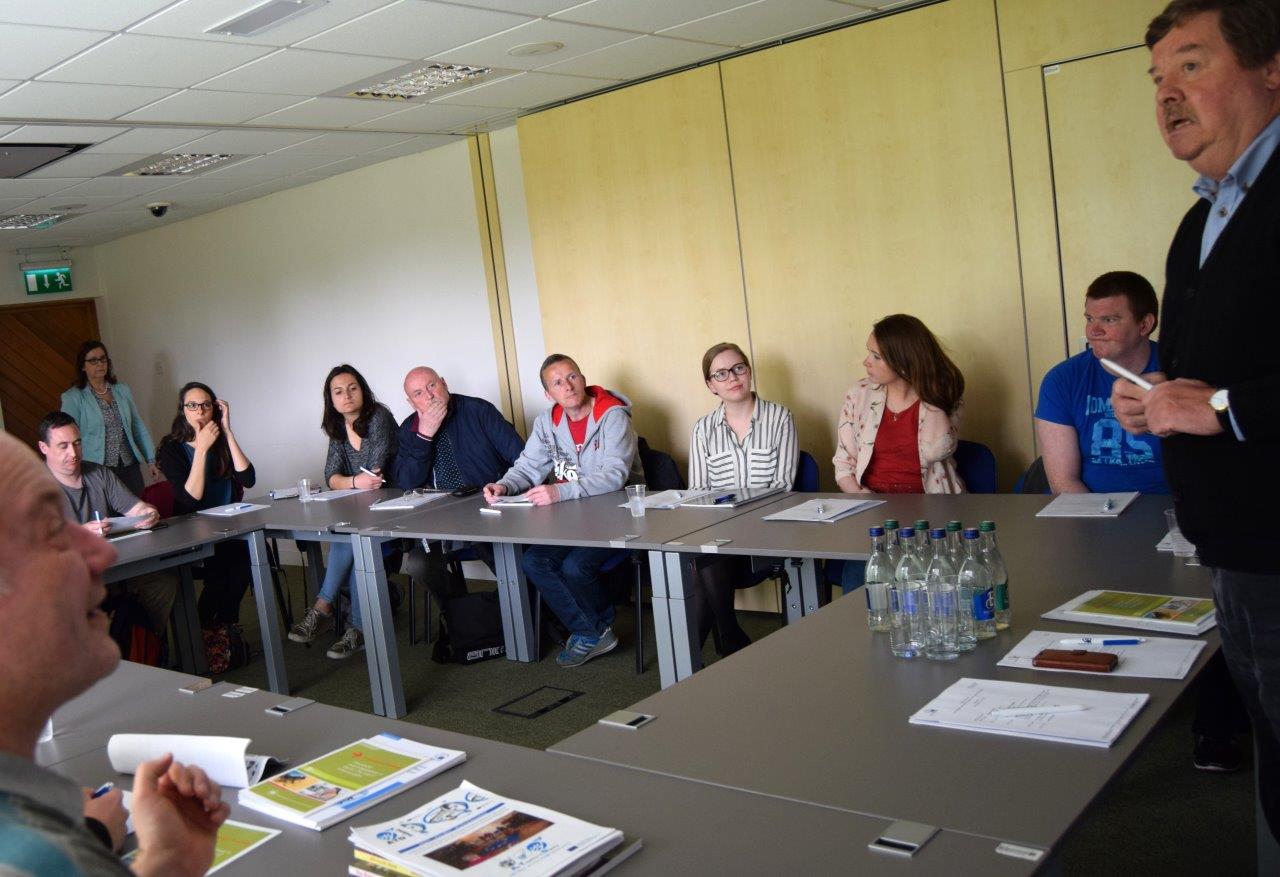 We were then given the opportunity to present our own work from the EU Project 'Our Voices'. Here ATD Volunteers presented the different phases of the project and the findings that emerged.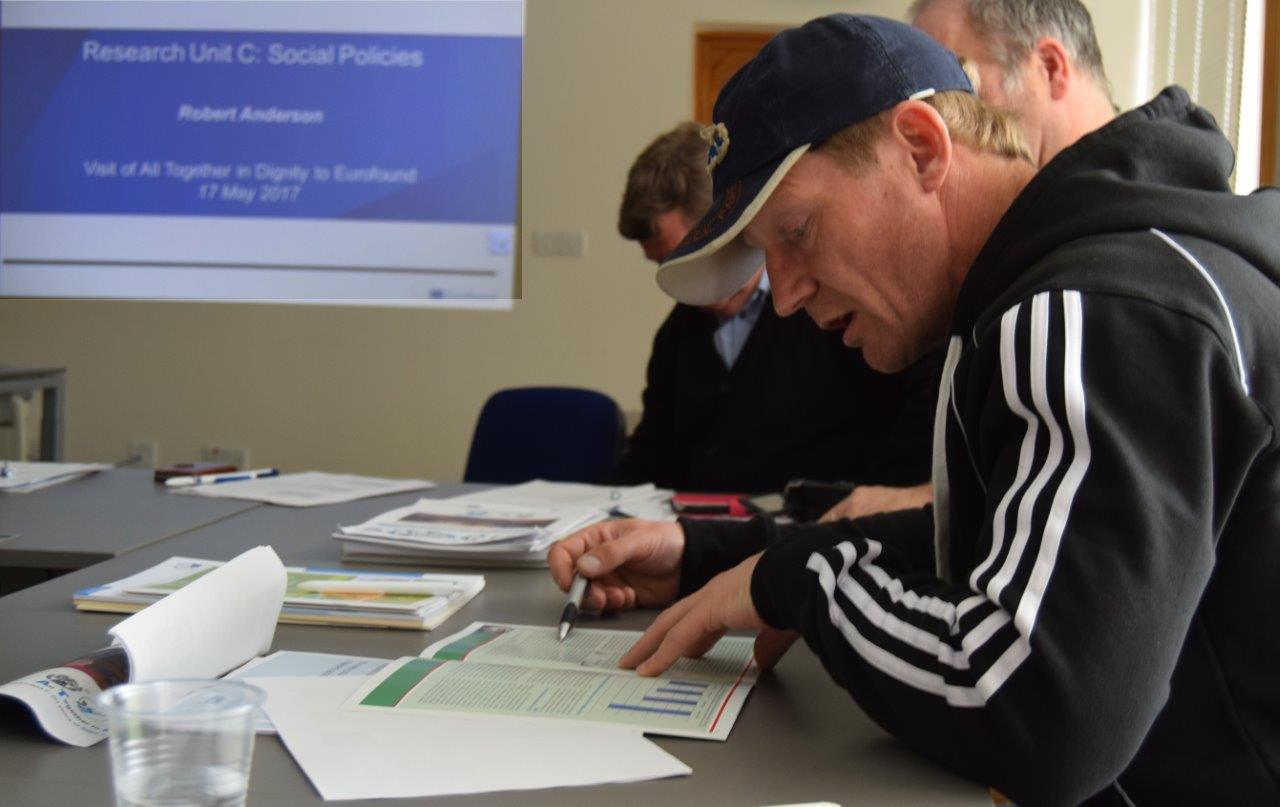 This was received very well by those from Eurofound as our findings were mostly in line with their own research on access to, and treatment within the healthcare system. This was a way for participants within in the project to make the link between our own experiences and how this can influence policy on a European level.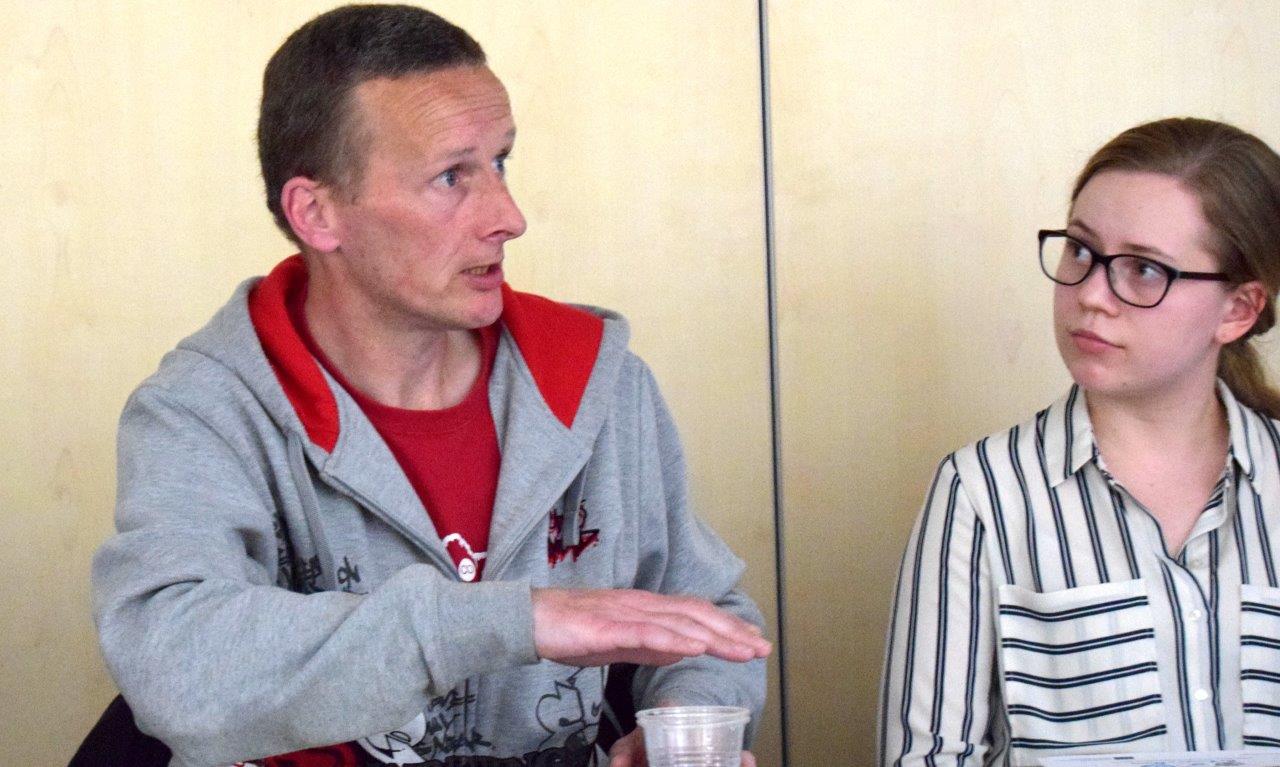 The visit to a European institution in our own backyard was extremely interesting and shows us that 'Europe' isn't this thing that happens far away from us but that our experiences and opinions actually matter. The research being done in Eurofound is important, as it really gives a voice to the lived experiences of the people and what these experiences means for us as individuals and citizens of Europe. Now let's just hope the policy makers are listening!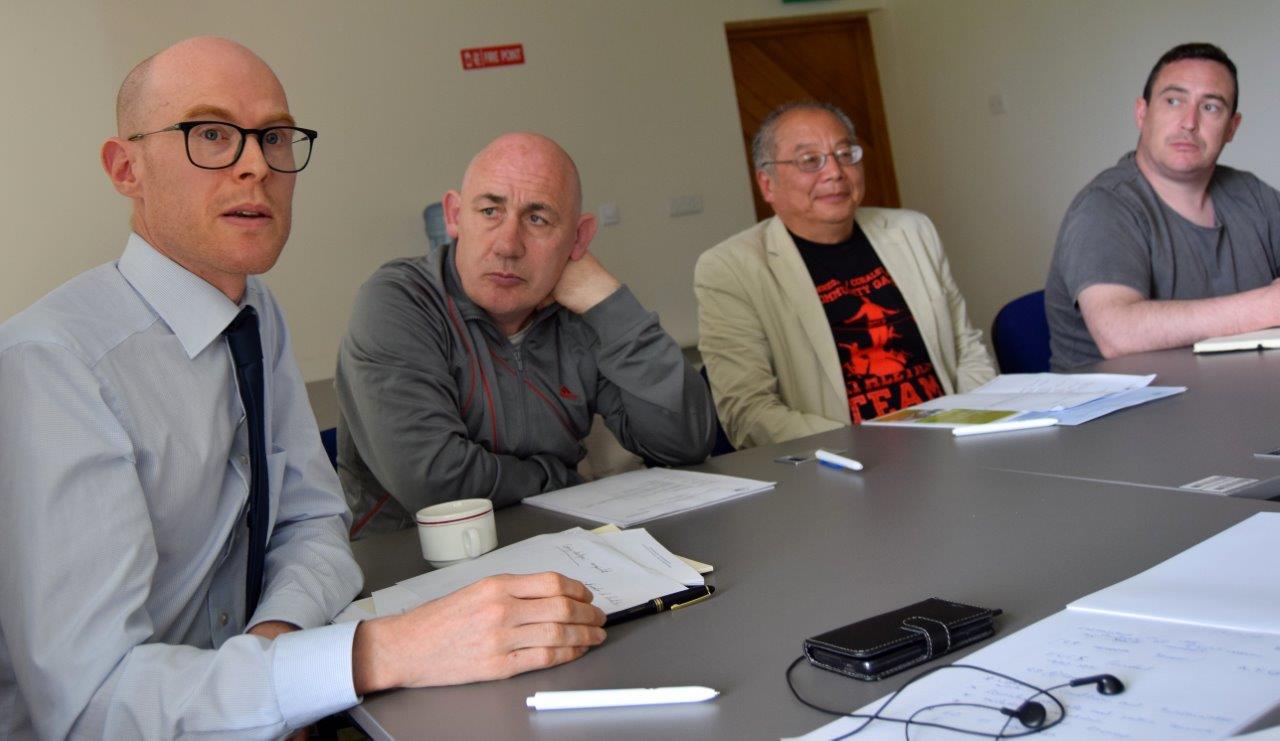 We would like to thank all at Eurofound for their warm welcome and for giving us the opportunity to explore a European agency.