Socio - Economic Discrimination: Through the Creative Lens
Find out more in our Social Media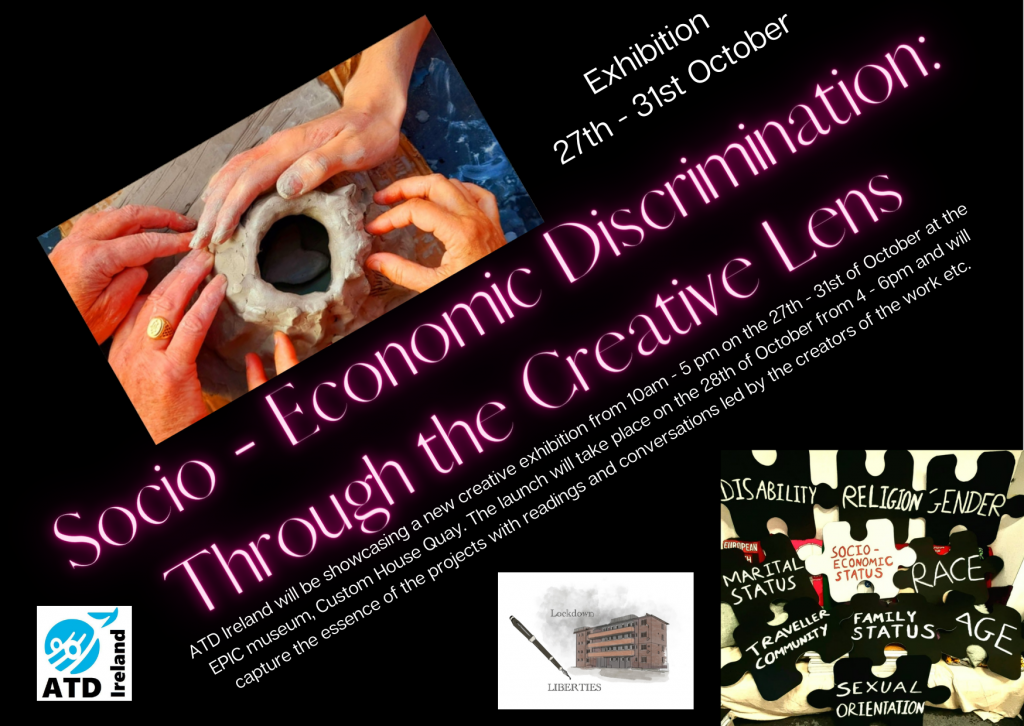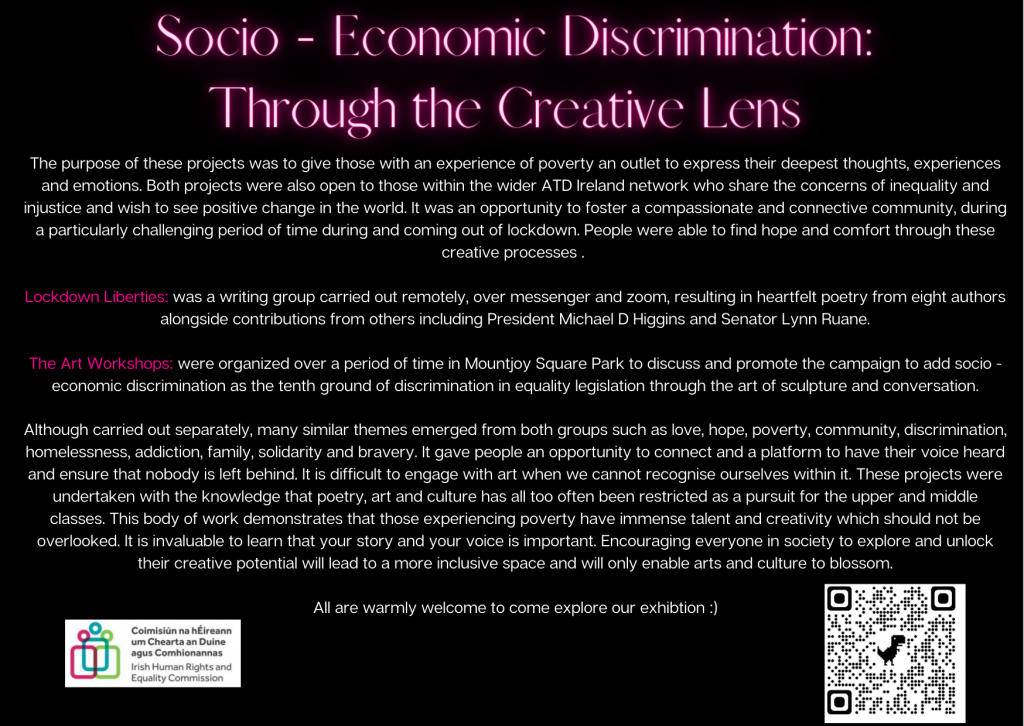 The purpose of these projects was to give those with an experience of poverty an outlet to express their deepest thoughts, experiences and emotions. Both projects were also open to those within the wider ATD Ireland network who share the concerns of inequality and injustice and wish to see positive change in the world. It was an opportunity to foster a compassionate and connective community, during a particularly challenging period of time during and coming out of lockdown. People were able to find hope and comfort through these creative processes .
Lockdown Liberties: was a writing group carried out remotely, over messenger and zoom, resulting in heartfelt poetry from eight authors alongside contributions from others including President Michael D Higgins and Senator Lynn Ruane.
The Art Workshops: were organised over a period of time in Mountjoy Square Park to discuss and promote the campaign to add socio – economic discrimination as the tenth ground of discrimination in equality legislation through the art of sculpture and conversation.
Although carried out separately, many similar themes emerged from both groups such as love, hope, poverty, community, discrimination, homelessness, addiction, family, solidarity and bravery. It gave people an opportunity to connect and a platform to have their voice heard and ensure that nobody is left behind. It is difficult to engage with art when we cannot recognise ourselves within it. These projects were undertaken with the knowledge that poetry, art and culture has all too often been restricted as a pursuit for the upper and middle classes. This body of work demonstrates that those experiencing poverty have immense talent and creativity which should not be overlooked. It is invaluable to learn that your story and your voice is important. Encouraging everyone in society to explore and unlock their creative potential will lead to a more inclusive space and will only enable arts and culture to blossom.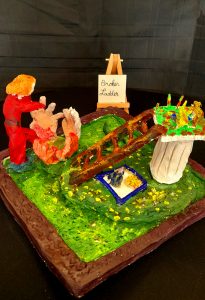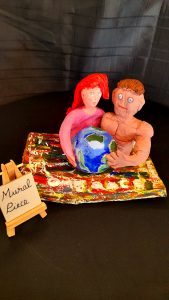 "I'm not into poetry or long texts…but the way the work is presented here is excellent..the short painted texts . Sound and film … it feels like a call to action." 
" I lost someone in my family through addiction… very hard. . This exhibition is full of hope" 
"This exhibition challenges us on many interconnected fronts, discrimination, the redistribution of wealth… its a real positive experience..yet rooted in suffering" 
"I was very happy to be able to show my parents the work we have done in the book and the film… really great" —- Christina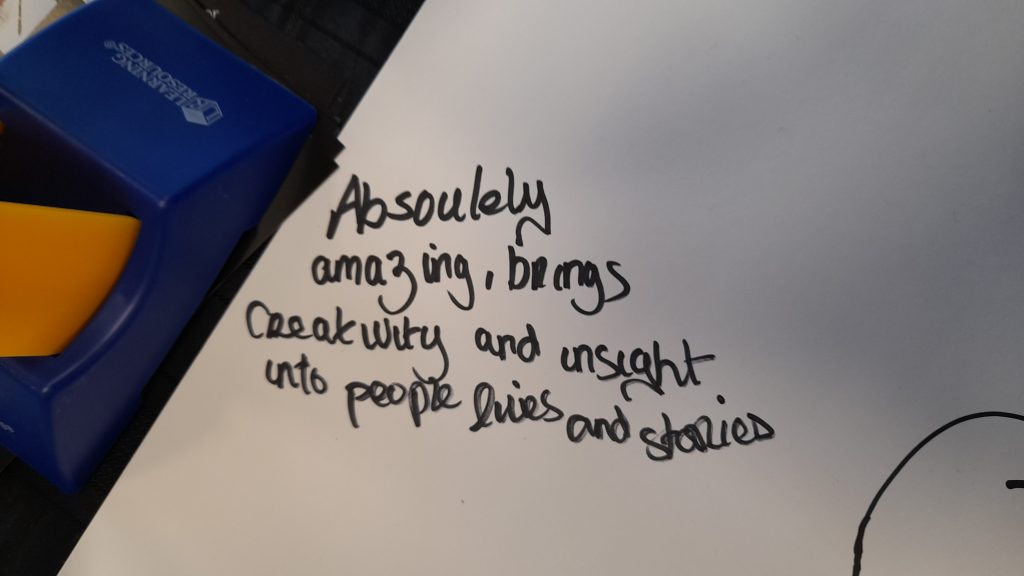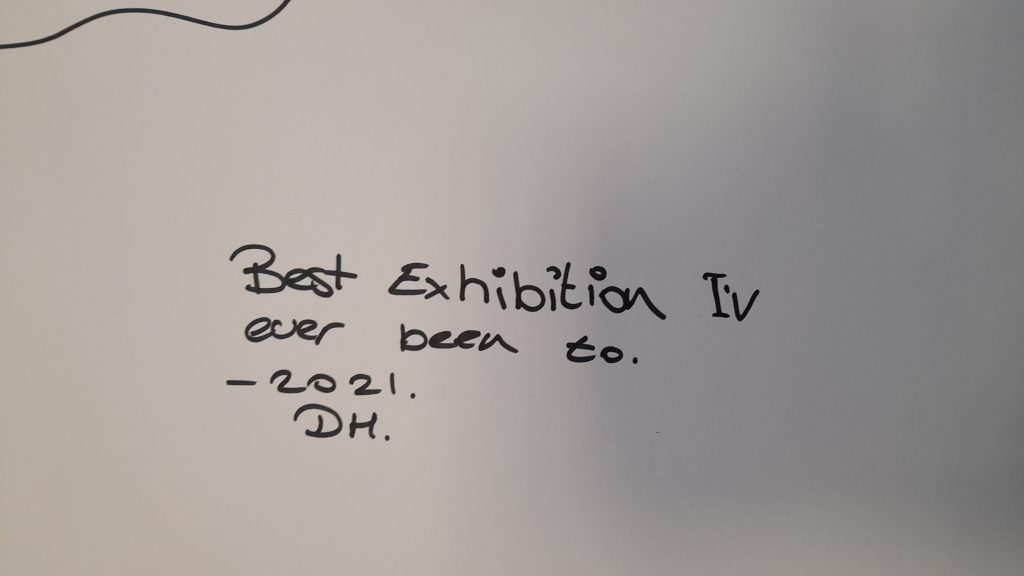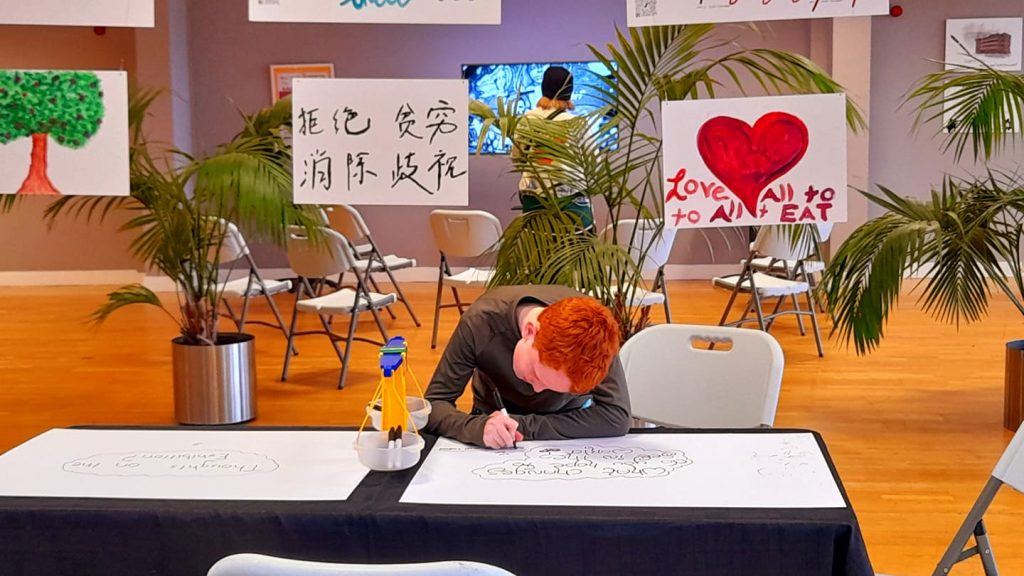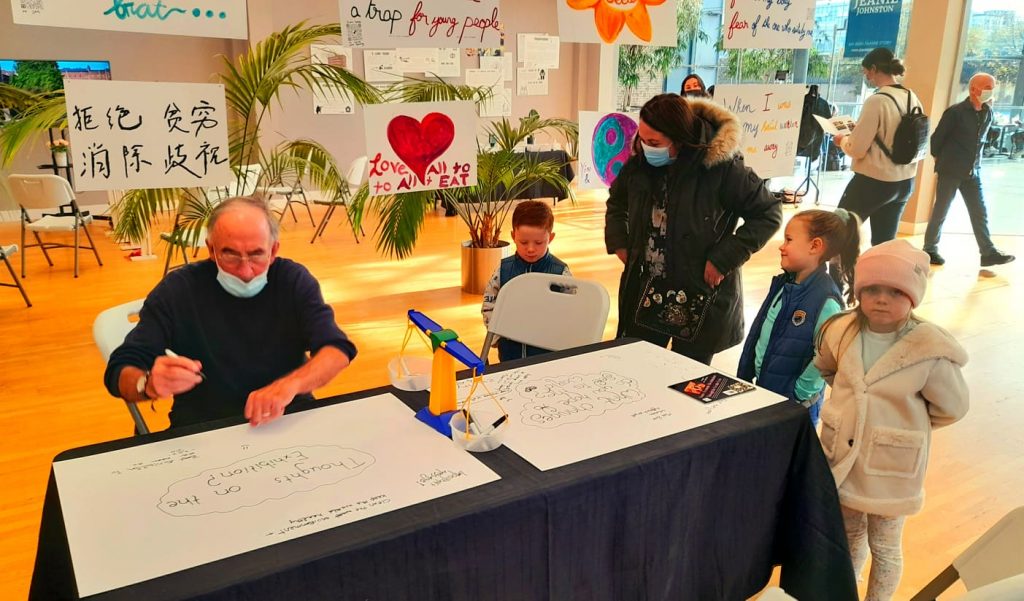 " it makes me want to cry ..with tears of joy and pride. .but also frustration… we need things to improve"
–  the aim of the exhibition was to create a space where the viewer could understand better what poverty and socio-economic discrimination is and feels like.
"What we have seen this week was truly special- this exhibition became not just a place of reaction, contemplation and viewing, but a space of sharing, discussion, conversation and collective action .. questioning society and acknowledging a genuine need for positive change" Dann ATD Ireland Coordination 
"I'm so proud of what we have managed to achieve here…. its amazing" Andrew Artist & Poet 
"This exhibition reaches out at an emotional level… very powerful"