On Monday 12th April, we ran an online workshop for second year Social Work students at Trinity College Dublin. It was facilitated by ATD members Andrew, Ciara and Dann, and Professors Erna O'Connor, Sinead Whiting and Robert Gilligan from Trinity's School of Social Work and Social Policy.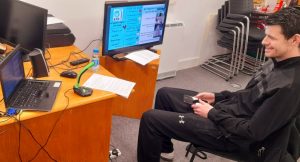 ATD community activist Andrew speaking to the students over Zoom
The workshop began with a discussion about what poverty meant to the students. We then showed our 'What Does Poverty Mean?' film, made for 2020's 17th October World Poverty Day, which was followed by a discussion on how the film relates to Social Work. The facilitators highlighted positive practice by social workers, as we did not want to exclude the many positive experiences that people have with social workers.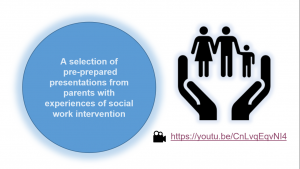 The second half of the workshop focused on statements from ATD community activists with direct experience of social work, including Gavin and Lorraine. They also read poetry they had written on the subject. Socio economic discrimination was discussed as an issue many faced when dealing with social workers. The unequal power dynamic between parents and social workers was highlighted, as well as the fear that many people feel towards social workers.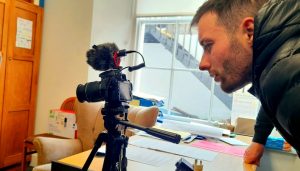 ATD community activist Gavin recording his section of the workshop