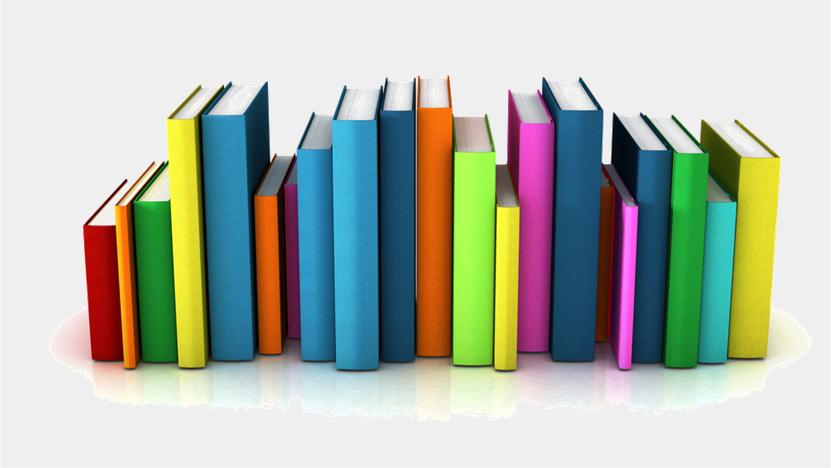 ATD Ireland Annual Activity Reports
ATD Memorandum of Association registered in 2009
ATD on the Charity Regulator Website
The Income and Expenditure Accounts of ATD Fourth World-Ireland is audited by Nolan & Associates, Chartered Accountants & Registered Auditors, 302/304 The Capel Building, Mary's Abbey, Dublin 7.
Audited Accounts ATD Ireland 2018
Audited Accounts ATD Ireland 2017
Audited Accounts ATD Ireland 2016
Audited Accounts ATD Ireland 2015
Audited Accounts ATD Ireland 2014
Audited Accounts ATD Ireland 2013
Audited Accounts ATD Ireland 2012
Websites
Irish Committee for the UN Day for Eradication of Poverty
International Movement ATD Fourth World
Unheard Voices – video website – Together in Dignity Blog
ATD International Youtube Channel
Joseph Wresinski, founder of ATD Fourth World
Forum on Overcoming Extreme Poverty and UN Day for Eradication of Poverty
Publications – catalogue to download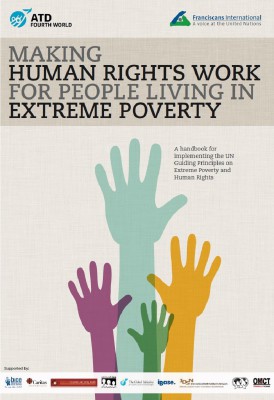 The handbook, entitled "Making Human Rights Work for People Living in Extreme Poverty: A handbook for implementing the UN Guiding Principles on Extreme Poverty and Human Rights" is for local actors, both those who work for the state such as social workers, community organizers, teachers, and urban planners, as well as those who work for non-governmental organizations and religious or community groups.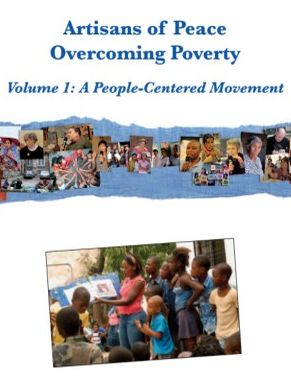 Artisans of Peace Overcoming Poverty (Volumes 1,  2 and 3) introduces partners in peace-building whose efforts have too often remained unrecognized. This series of books is rooted in participatory research that ATD Fourth World members conducted on the violence of extreme poverty and that showed just how much people living in poverty do to search for peace, to go beyond violence, and to build a sense of community.
Free Download – Volume 1
Free Download – Volume 2
Free Download – Volume 3
.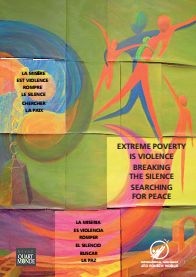 Extreme poverty is violence, Breaking the silence, Searching for peace: Over a period of three years, the International Movement ATD Fourth World conducted an action-research project on the connections between extreme poverty, violence and peace, involving more than a thousand people from all over the world. The Final Report of the 2009-2012 Action-Research Project & International Colloquium Conclusions are available in the file underneath.
.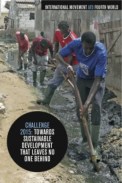 Towards Sustainable Development that Leaves No One Behind – Report is the result of ATD participatory research on the Millennium Development Goals. It brings the voices of people in poverty to the sustainable development debate (over 2,000 participants from over 20 countries, a majority of whom came from a background of poverty or extreme poverty).
 .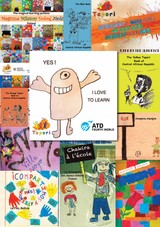 Yes! I Love to Learn is a book that compiles messages from children about their learning experiences. Although they learn as an essential part of their daily lives, nevertheless many factors impede their learning. Nevertheless, many factors impede their learning. The children, who come from many walks of life, including those living in extreme poverty and social exclusion, explained that they do not learn just in school.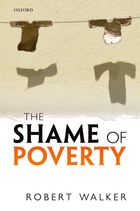 The Shame of Poverty invites the reader to question their understanding of poverty by bringing into close relief the day-to-day experiences of low-income families living in societies as diverse as Norway and Uganda, Britain and India, China, South Korea, and Pakistan. Author Robert Walker (Social Policy Department – Oxford University)  will be in Dublin to present its work on 16 October 2015.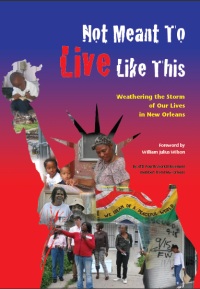 Not Meant To Live Like This: Weathering the storm of our lives in New Orleans In the months following Hurricane Katrina's devastation of the Gulf Coast in 2005, ATD Volunteers based in New Orleans traveled the southern United States to reconnect with displaced members and re-establish a network of support. The book features contributions from families with lived experiences of poverty, other ATD Fourth World members in Louisiana, academics, and social scientists.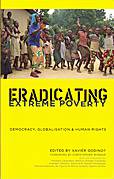 Eradicating Extreme Poverty: Democracy, Globalisation and Human Rights – After decades of failed development policies, this book outlines a radical new approach rooted in the experiences, capabilities and strategies of those living in extreme poverty themselves. Aimed at policy makers, researchers, students and academics, it uses life stories from Burkina Faso, France, Peru and the Philippines to show that people trapped in chronic poverty must be involved in their own liberation.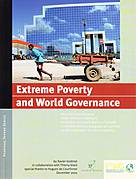 Extreme Poverty and World Governance – This proposal paper, written for the Forum for a new World Governance, sets out, firstly, to place the eradication of extreme poverty at the heart of the international community's political goals. Secondly, it argues that the participation of the poorest members of humanity in elaborating new principles for shaping world governance is an essential condition to the success of the enterprise.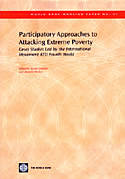 Participatory Approaches to Attacking Extreme Poverty – This book explores what type of knowledge is needed to fight extreme poverty. It is also part of the World Bank Working Paper series. These papers are published to communicate the results of the Bank's ongoing research and to stimulate public discussion.
 .
.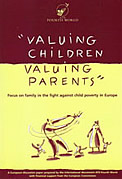 Valuing Children, Valuing Parents: Focus on the Family in the Fight Against Child Poverty in Europe – This study provides an insight into how families living in poverty can be supported to meet their needs and aspirations. It gives an extensive overview of reaserch and practice on poverty, child poverty, child protection and family support in 10 countries in Europe, including the UK.
.
Videos
The Stop Poverty Campaign

Wresinski revisited

The UN End Poverty Day over the world

Tapori, ATD's international children network