Take time to re-discover the year 2016 of ATD Ireland in 2×16, so 32 events!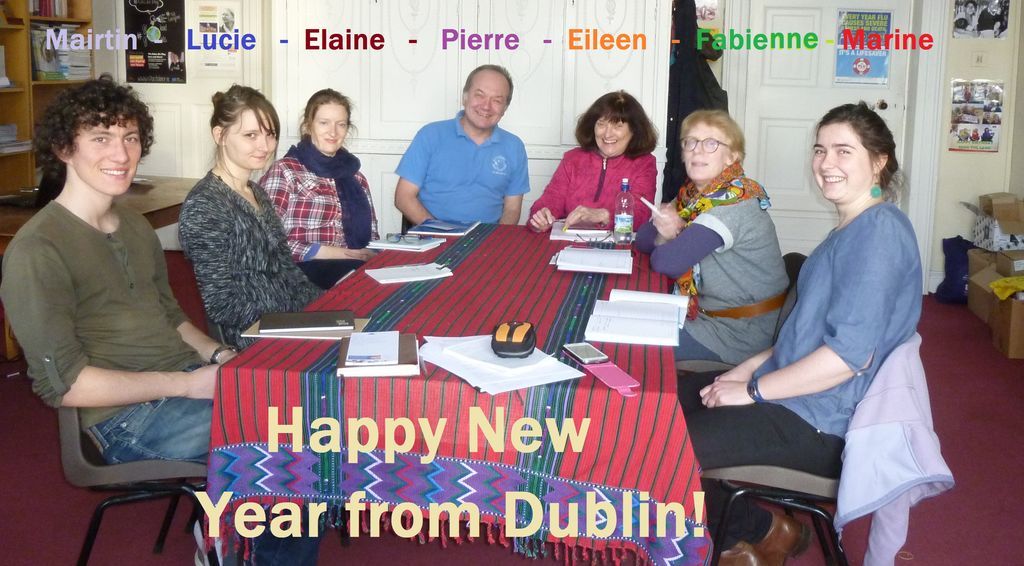 Event 1 – A new team to start the year!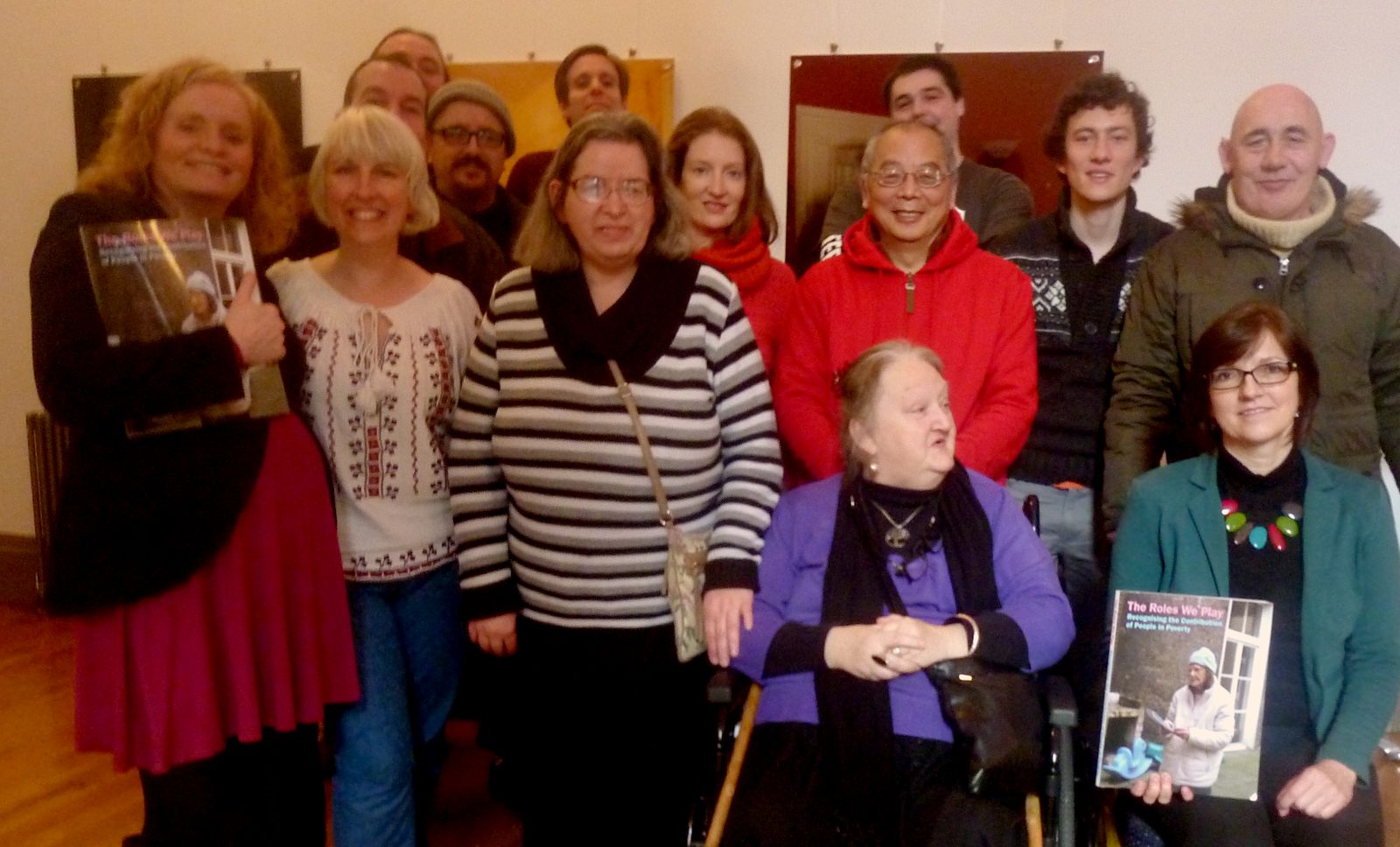 Event 2 – With ATD UK in Belfast to present "The Roles We Play"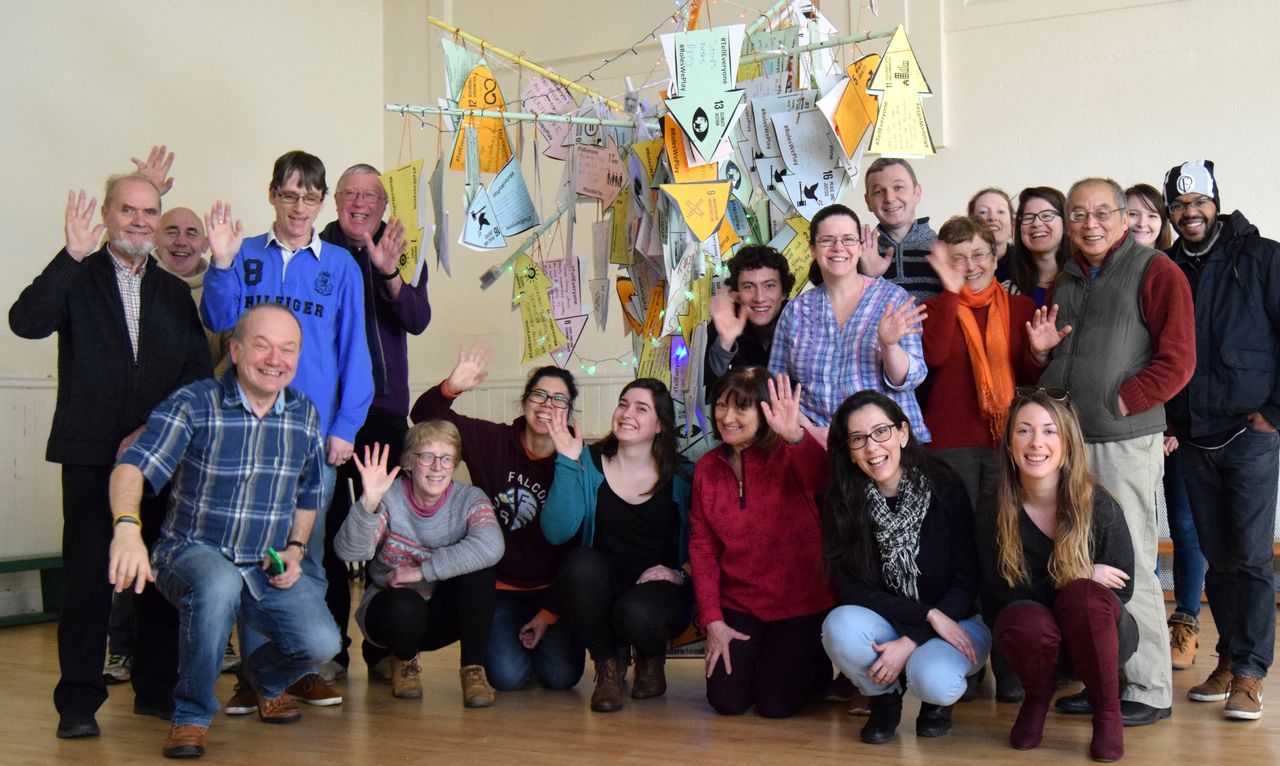 Event 3 – A farewell to Marine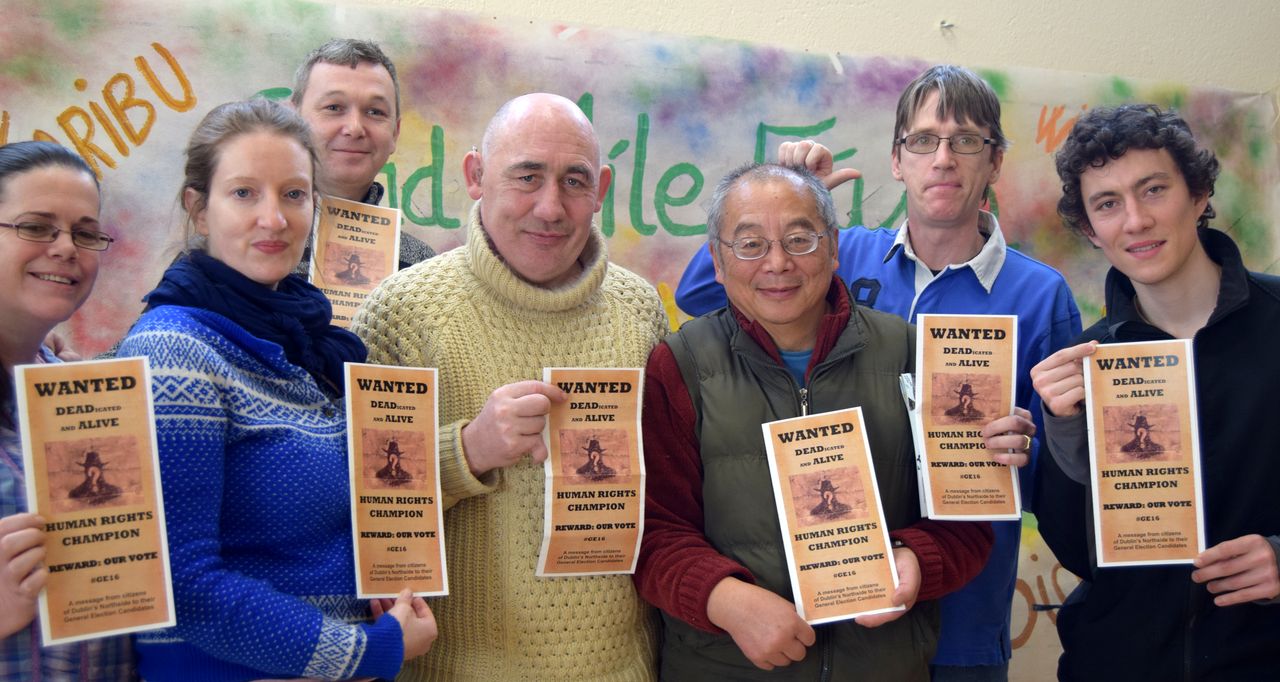 Event 4 – Wanted "Human Rights Champion"! Our GE 2016 campaign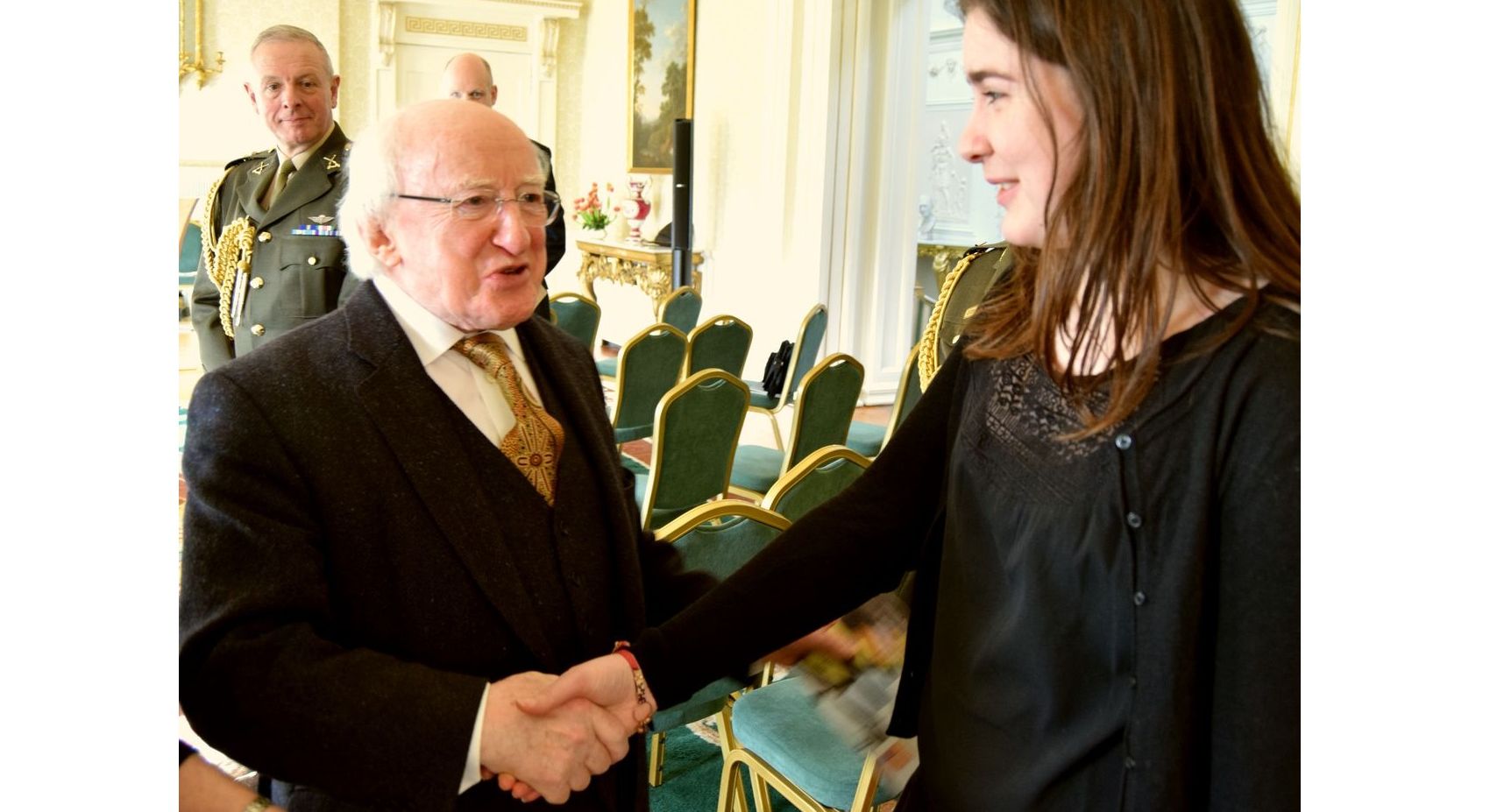 Event 5 – Just before her departure to France, the President of Ireland
congratulates Marine for her work
in the "Roles We Play, here and there project"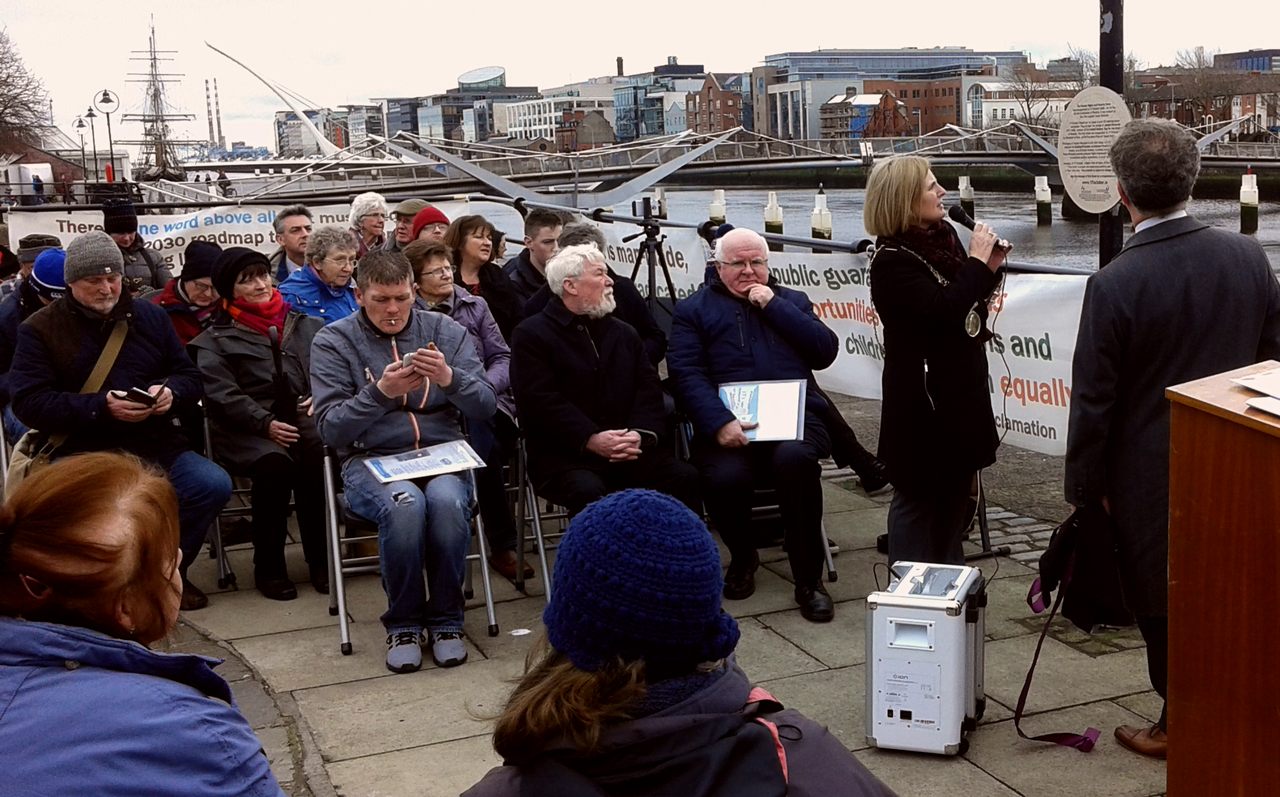 Event 6 – Unveiling of an InfoBoard at the Human Rights
& Poverty Stone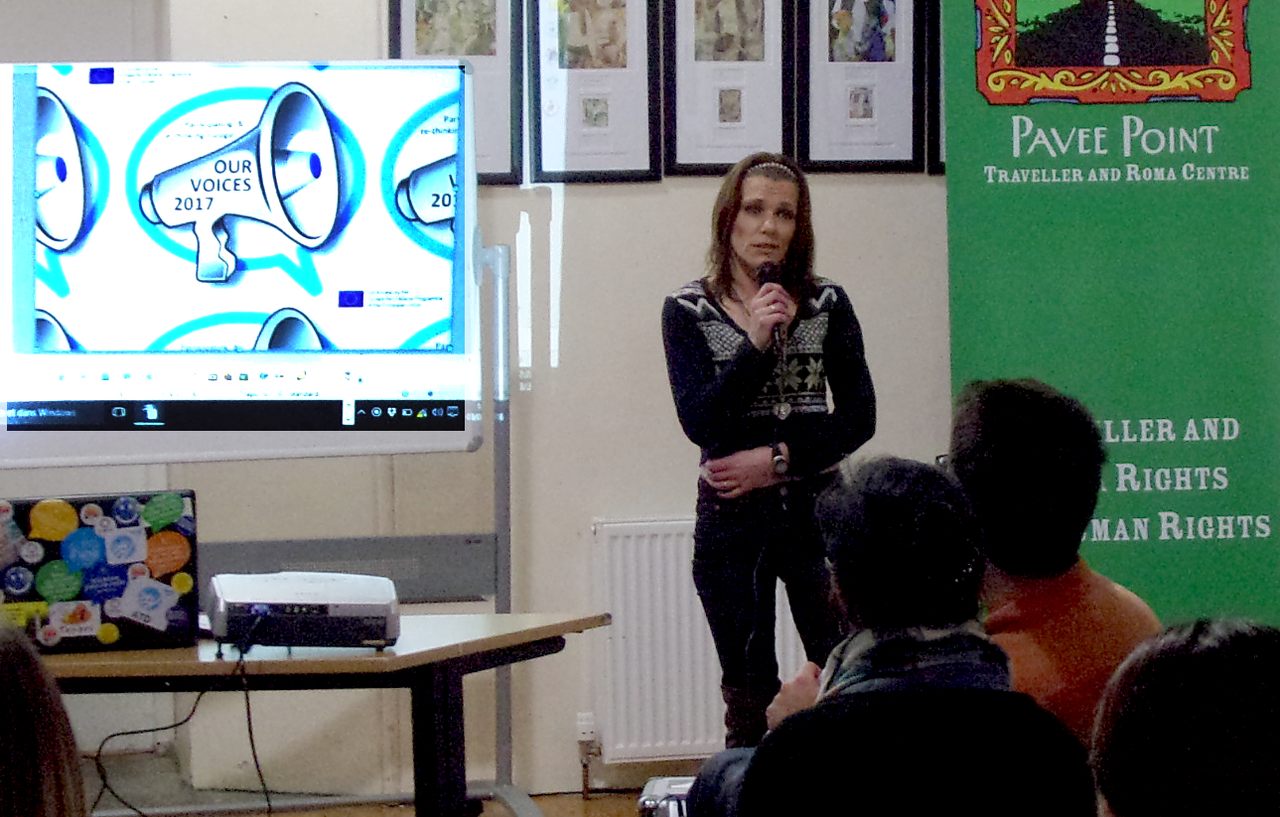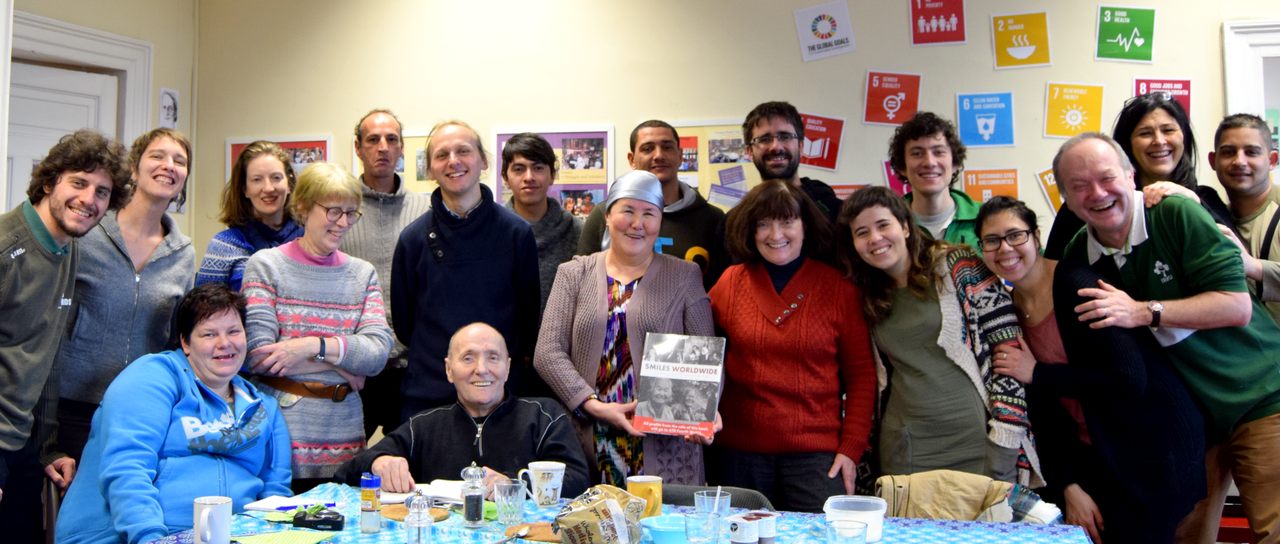 Event 7 & 8 – Launch of the "Our Voices Project"
and first European Meeting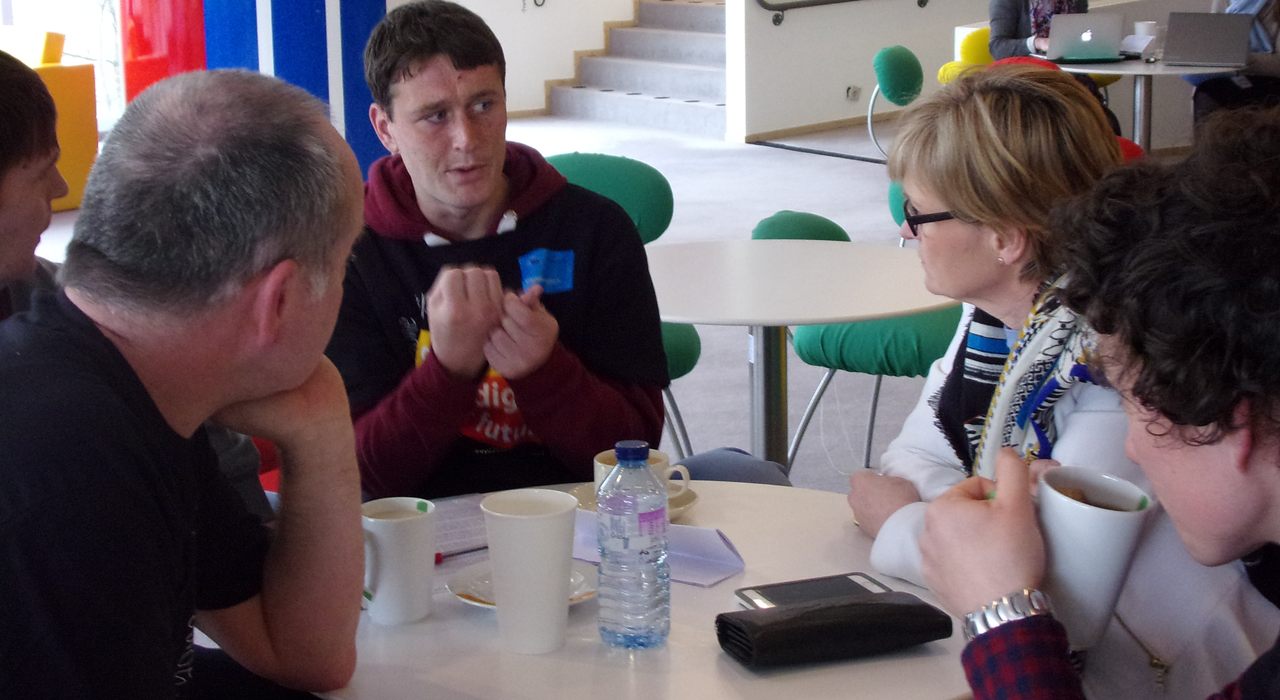 Event 9 – An Irish ATD delegation meets the Vice-President
of the European Parliament during a gathering
of the MEP Intergroup on Human Rights and Poverty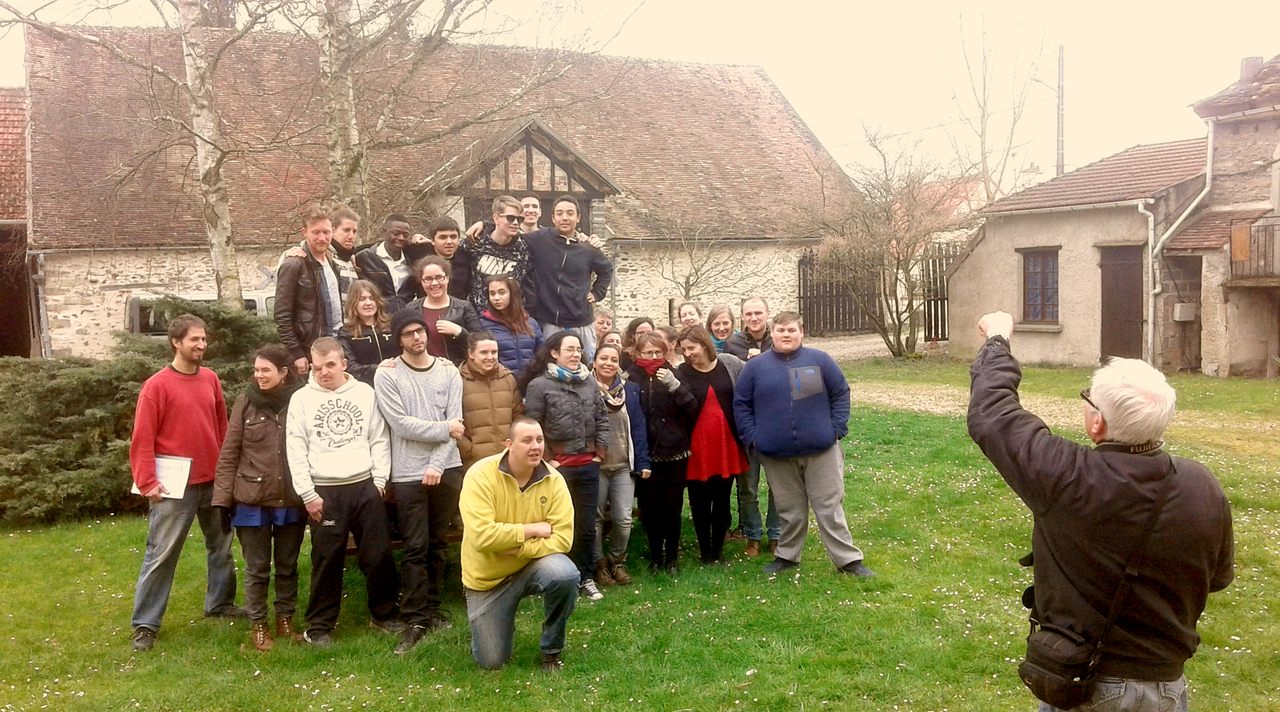 Event 10 – An Irish ATD delegation takes part
to a European Djynamo Meeting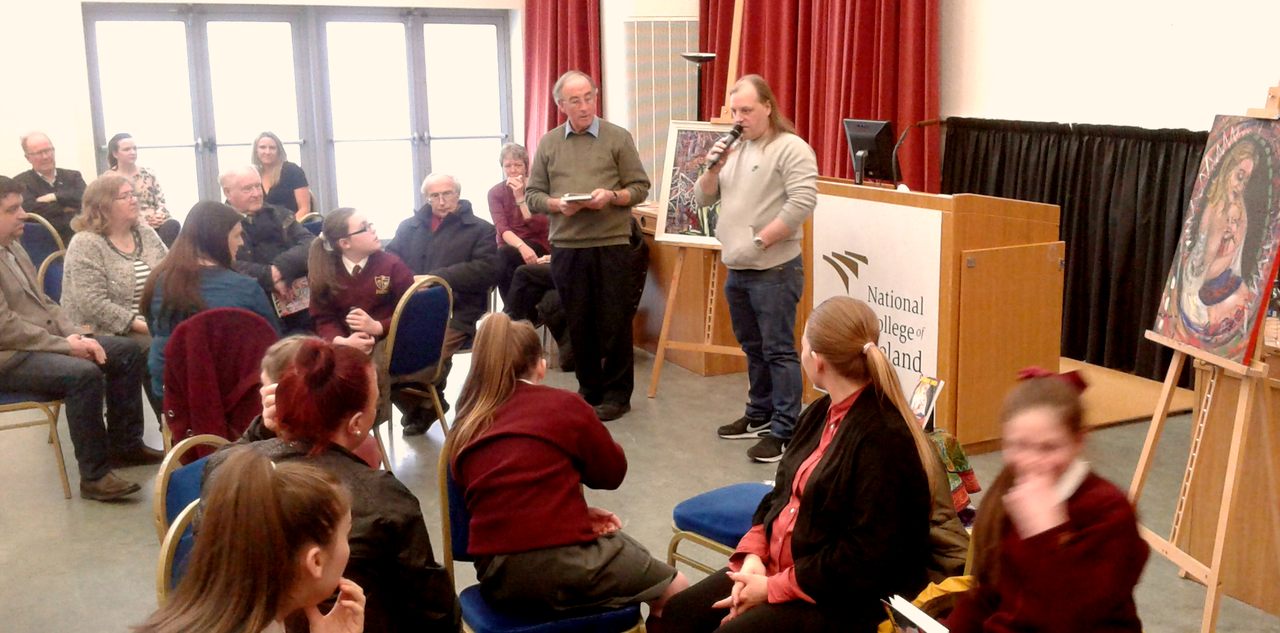 Event 11 – Martin Byrne, member of ATD's Board launches
his annual book "One hundred gritty voices".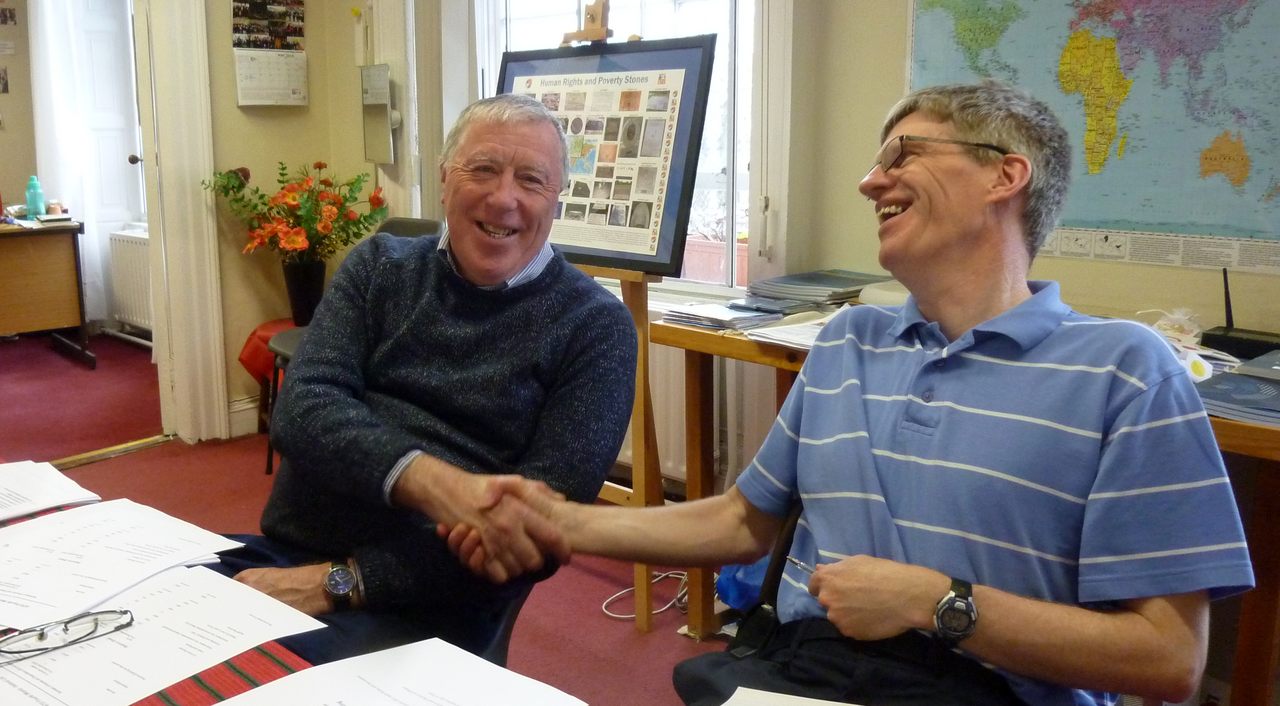 Event 12 – Gerald Doherty takes over the chair of the ATD board!
We thank Mark Hogan for his work as Chair for seven years!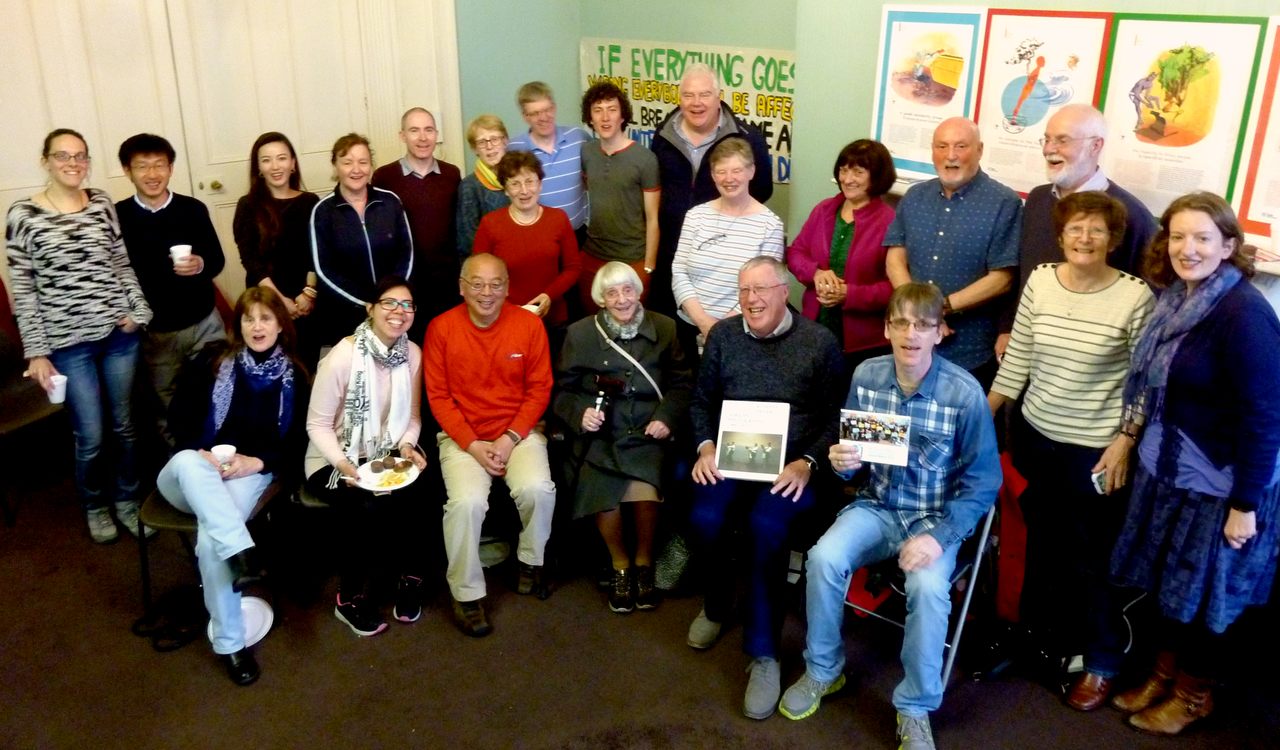 Event 13 – At ATD's annual AGM, we discuss the future development
of membership.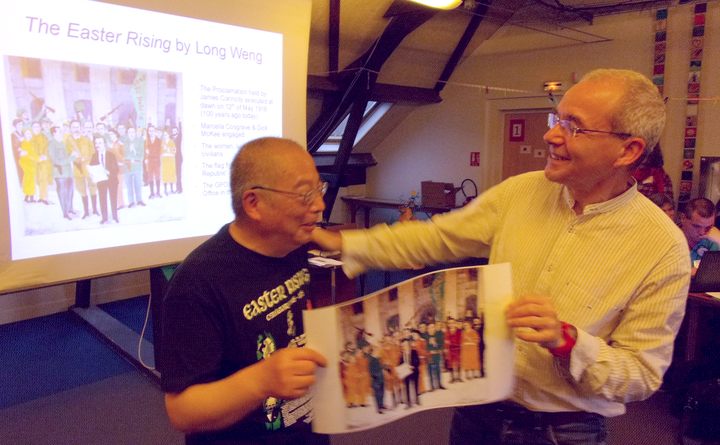 Event 14 – Dublin volunteer offers a painting representing
the Easter Rising and the 1916 Proclamation
to a member of the ATD International Leadership Team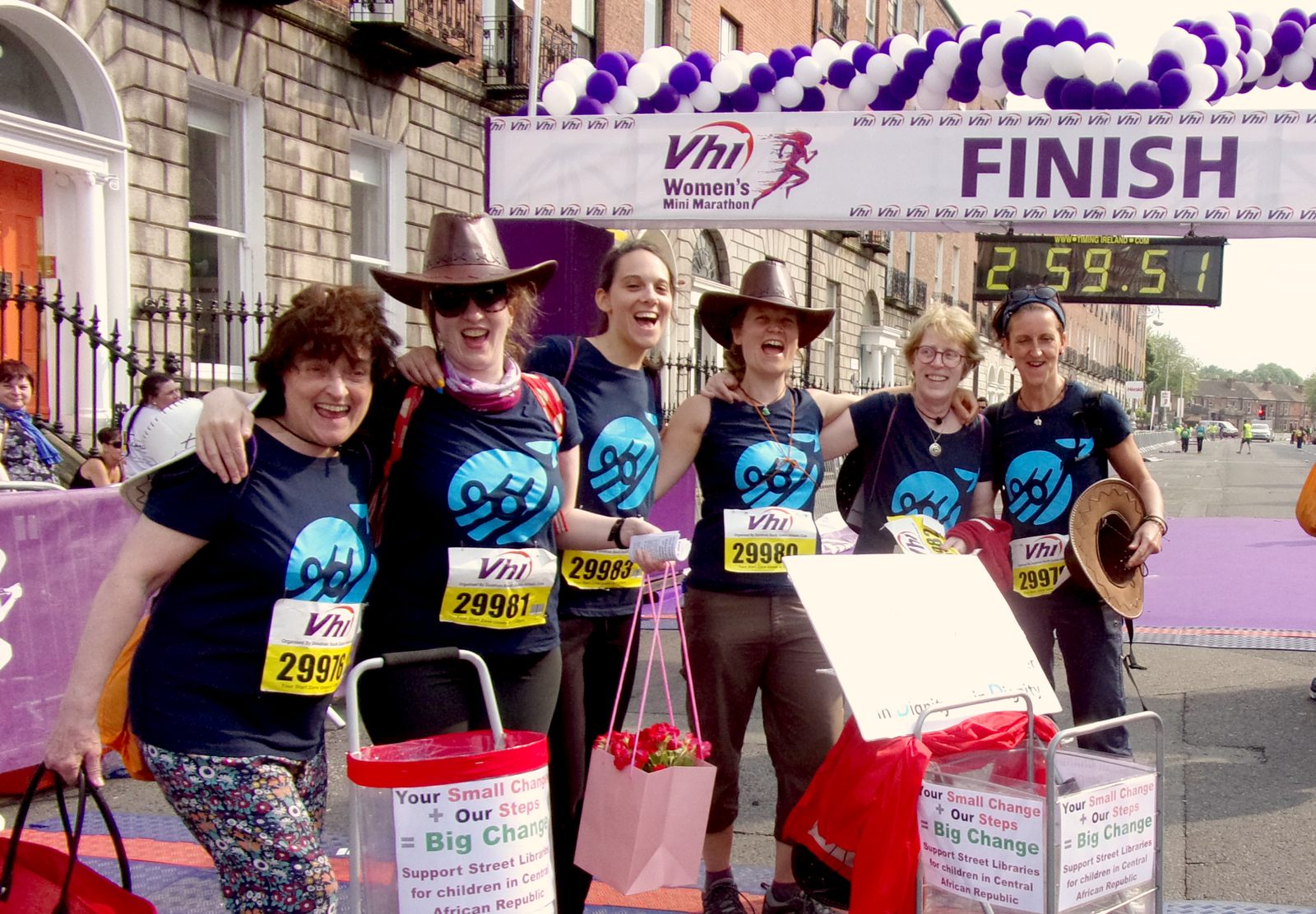 Event 15 – ATD's women's team at Dublin's Women's Mini Marathon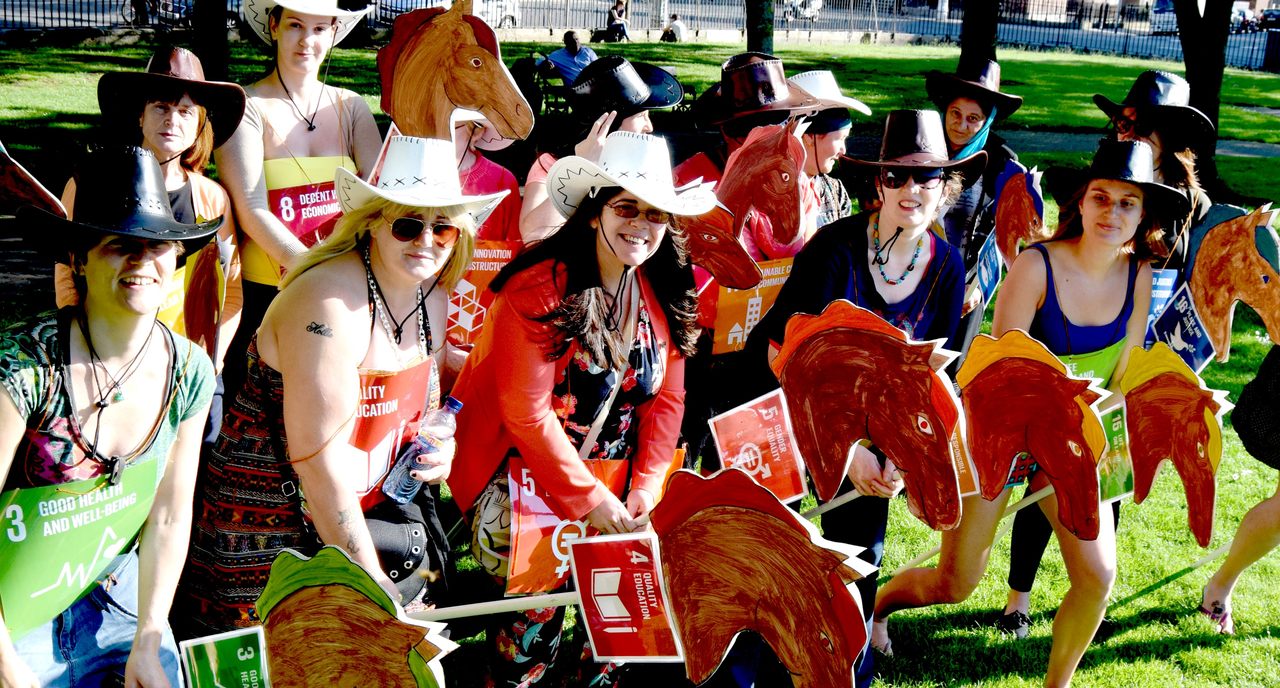 Event 16 – ATD's launches the "Magnificent 17" project
to raise awareness about the 17 Global Goals
for Sustainable Development of the 2030 Agenda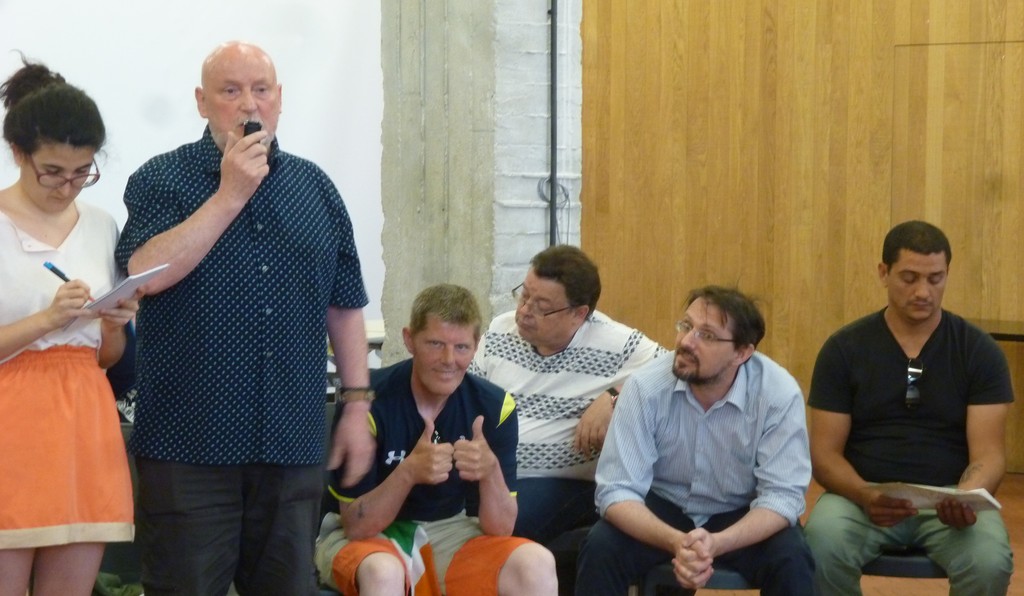 Event 17 – an ATD and NWICTDP delegation from Dublin
attends an "Our Voices" meeting in Madrid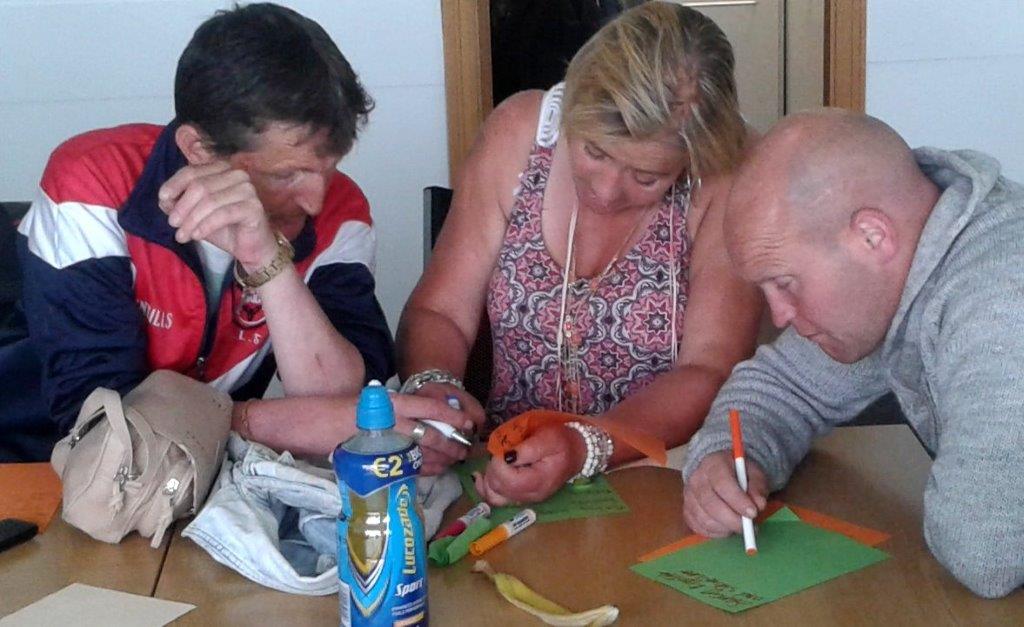 Event 18 – Regular "Our Voices" meetings involve inhabitants
from Ballymun, Dublin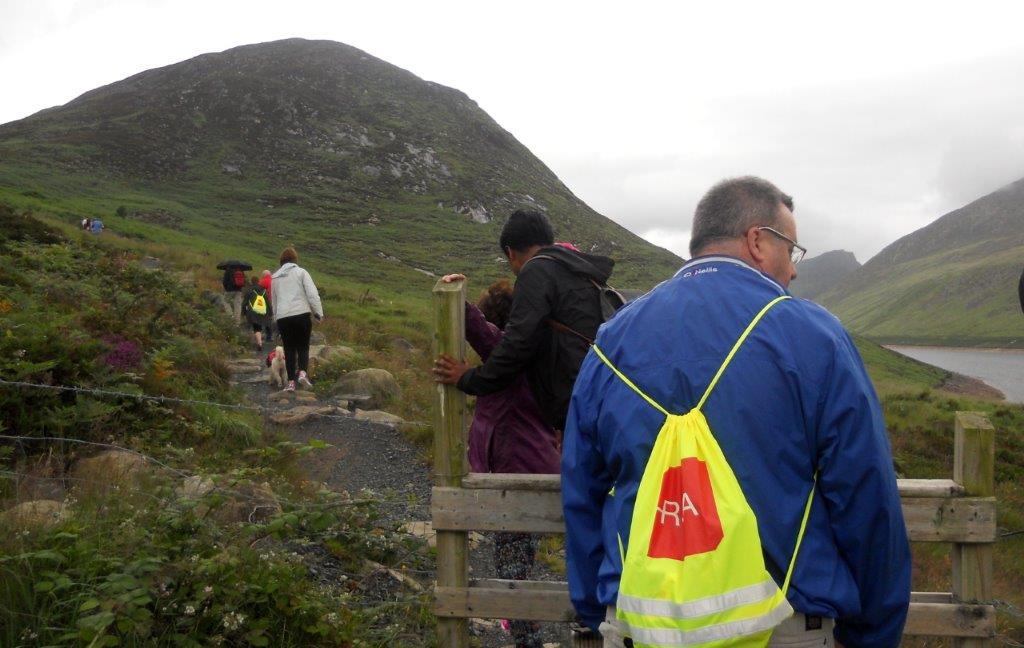 Event 19 – "Our Voices" Outing: a healthy day together
in the Silent Valley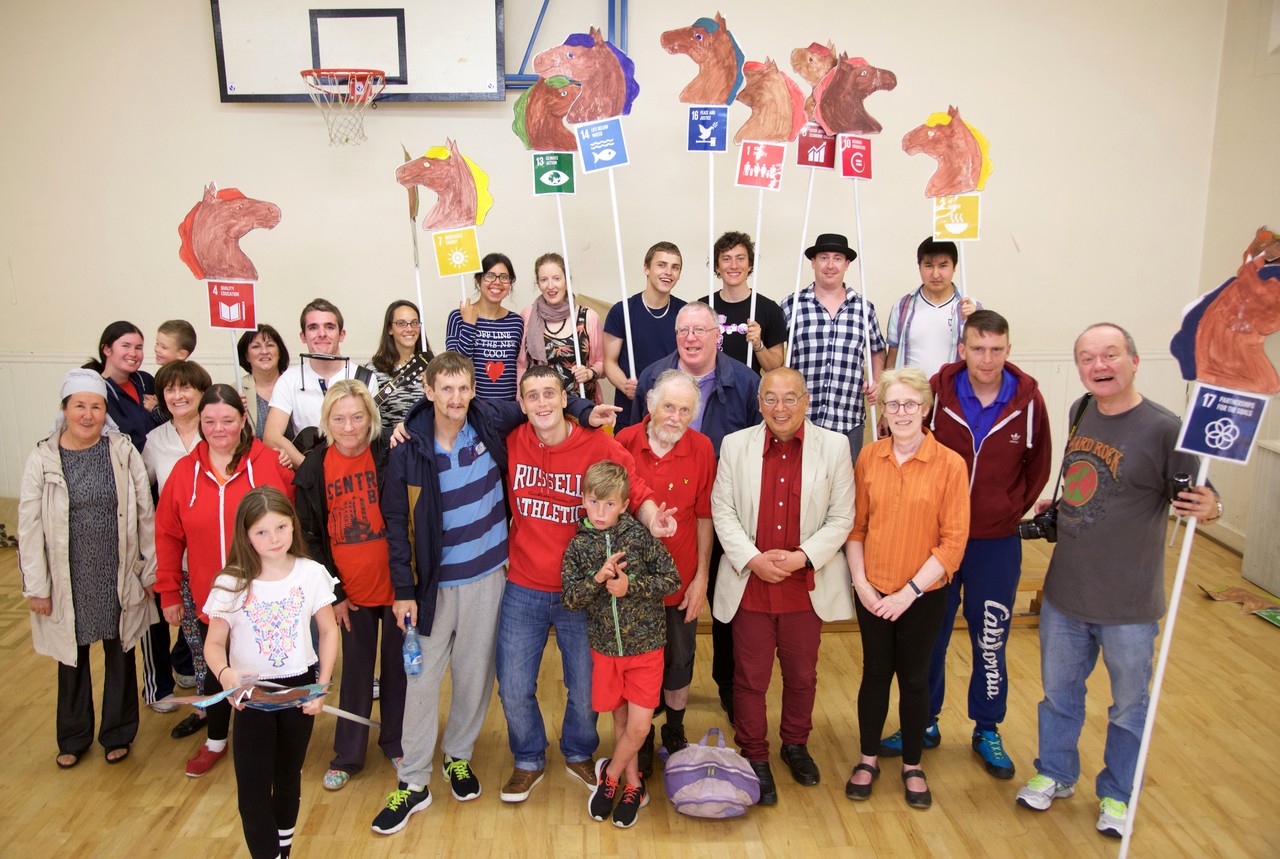 Event 20 – ATD's Summer Picnic with the farewell to Eileen Donovan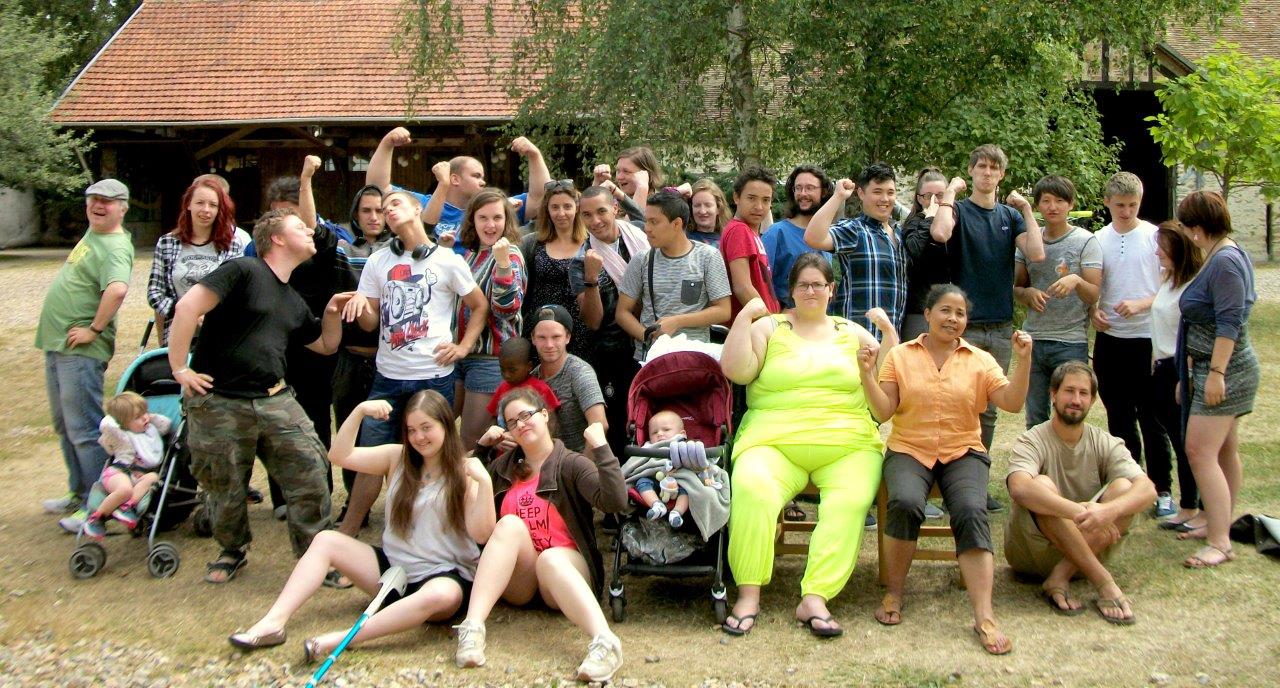 Event 21 – An Irish ATD delegation contributes to
the European DjynaWeek "Gender, Sexuality and Violence"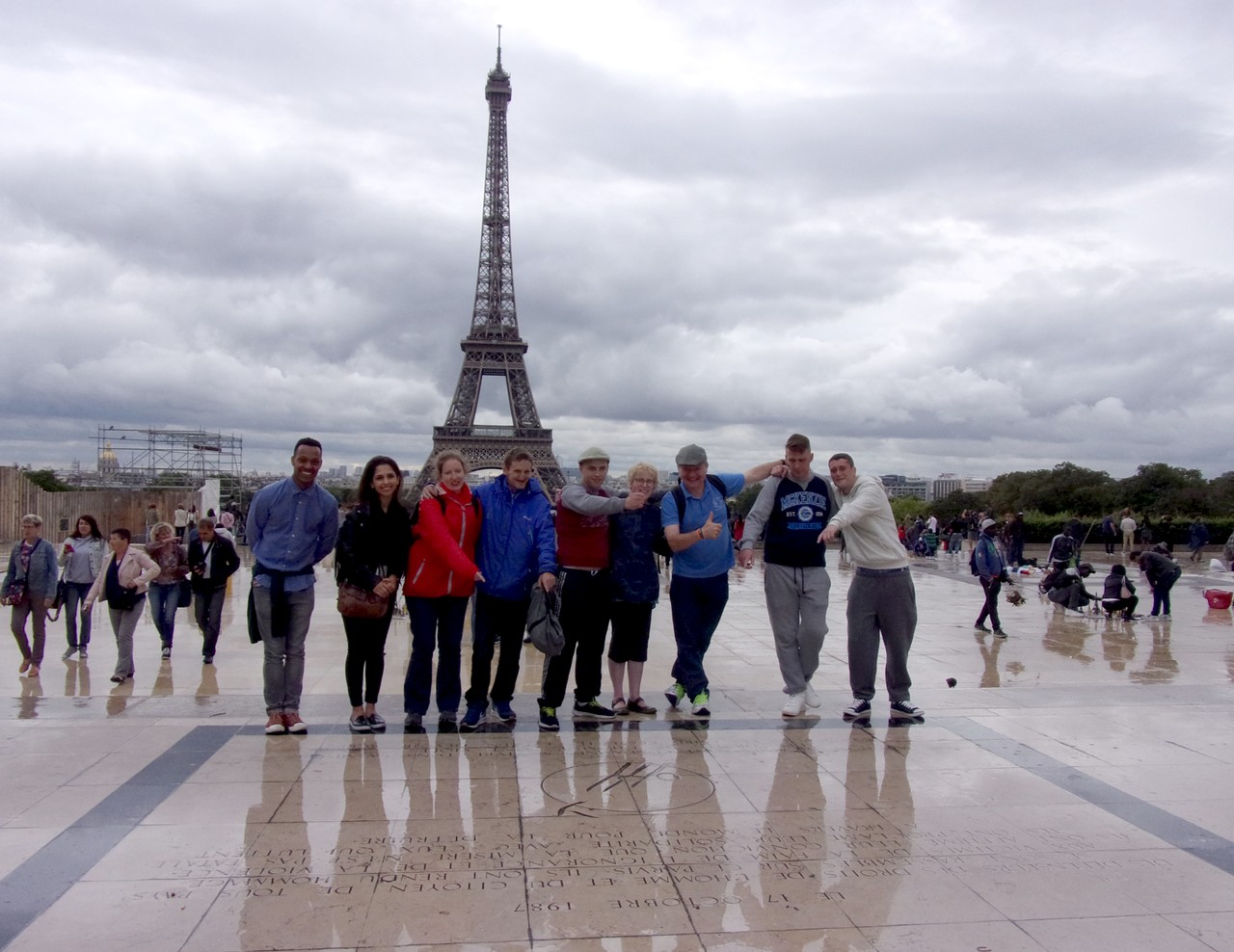 Event 22 – ATD Ireland volunteers visit the ATD International
Headquarter and discover the first Human Righst
and Poverty Stone in Paris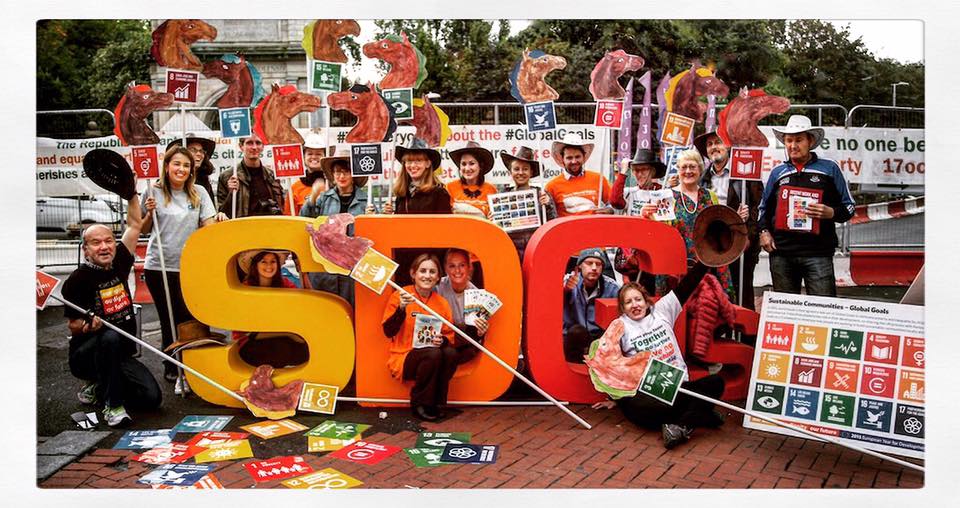 Event 23 – 1st Anniversary of the 2030 Agenda Adoption marked
with other NGOs in the heart of Dublin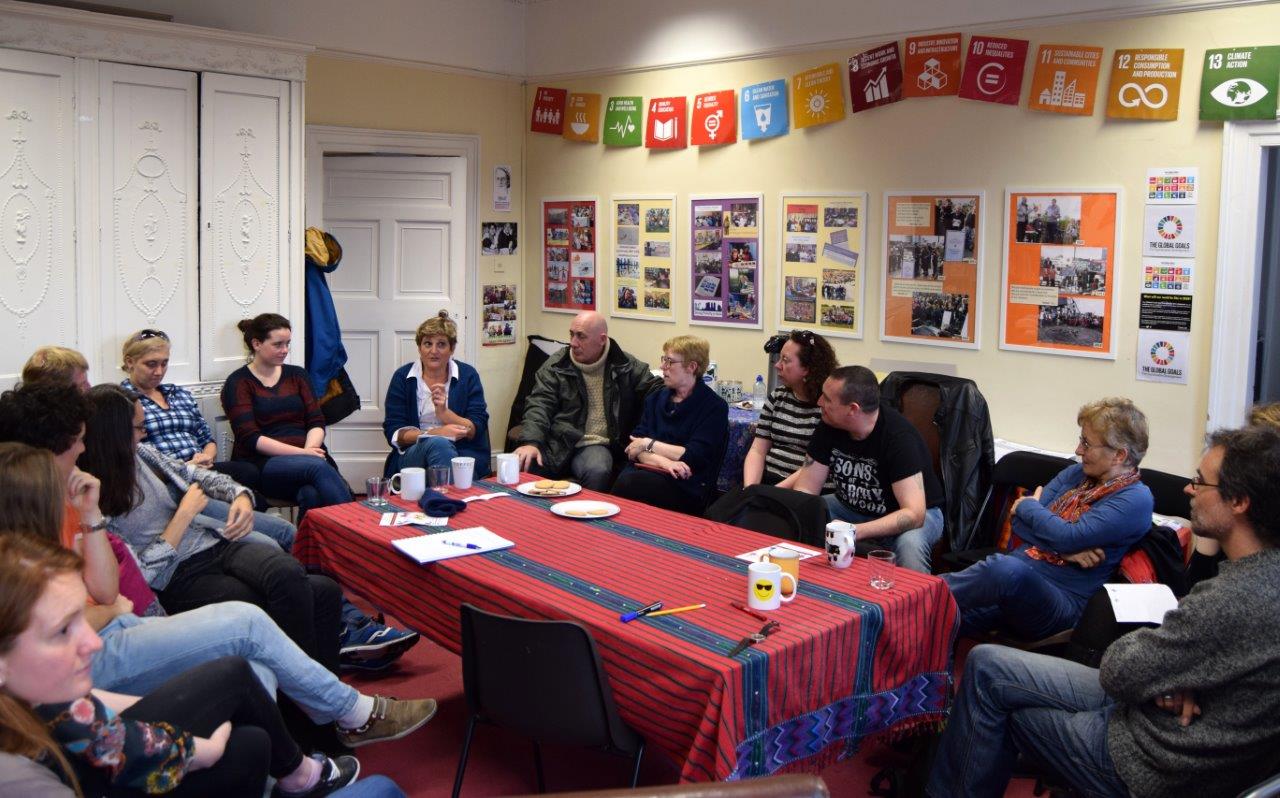 Event 24 – ATD volunteers meet with members
of the ATD International Leadership Team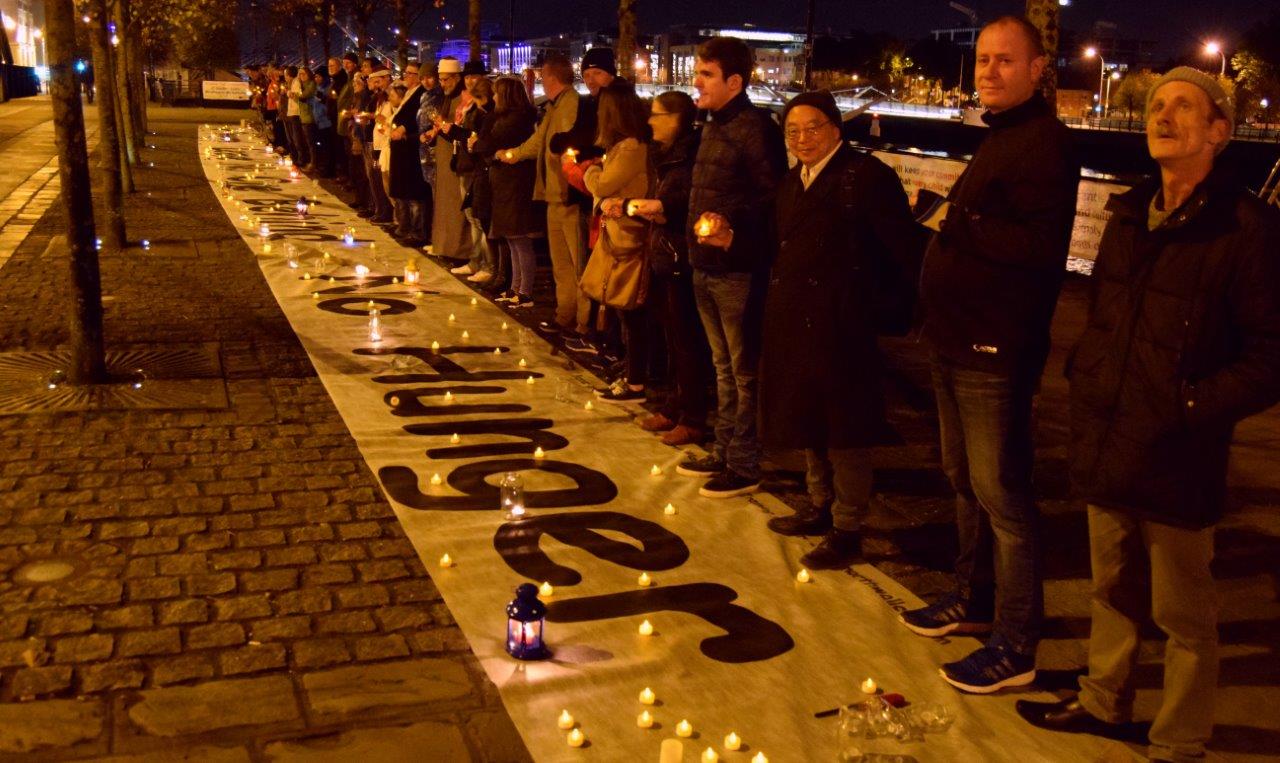 Event 25 – Zero Poverty, Zero Hunger  Vigil at the eve of End Poverty Day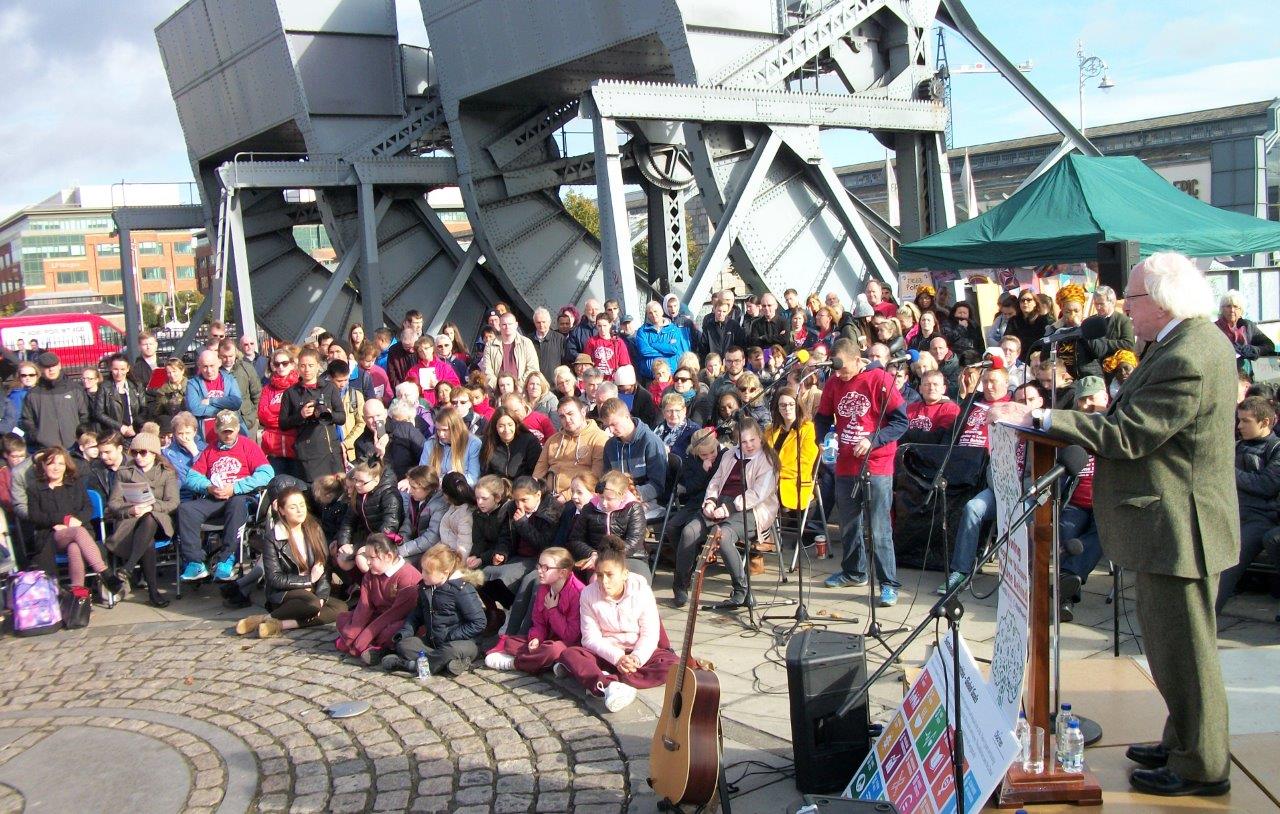 Event 26 – The President of Ireland attends the End Poverty Day
Gathering at the Human Rights and Poverty Stone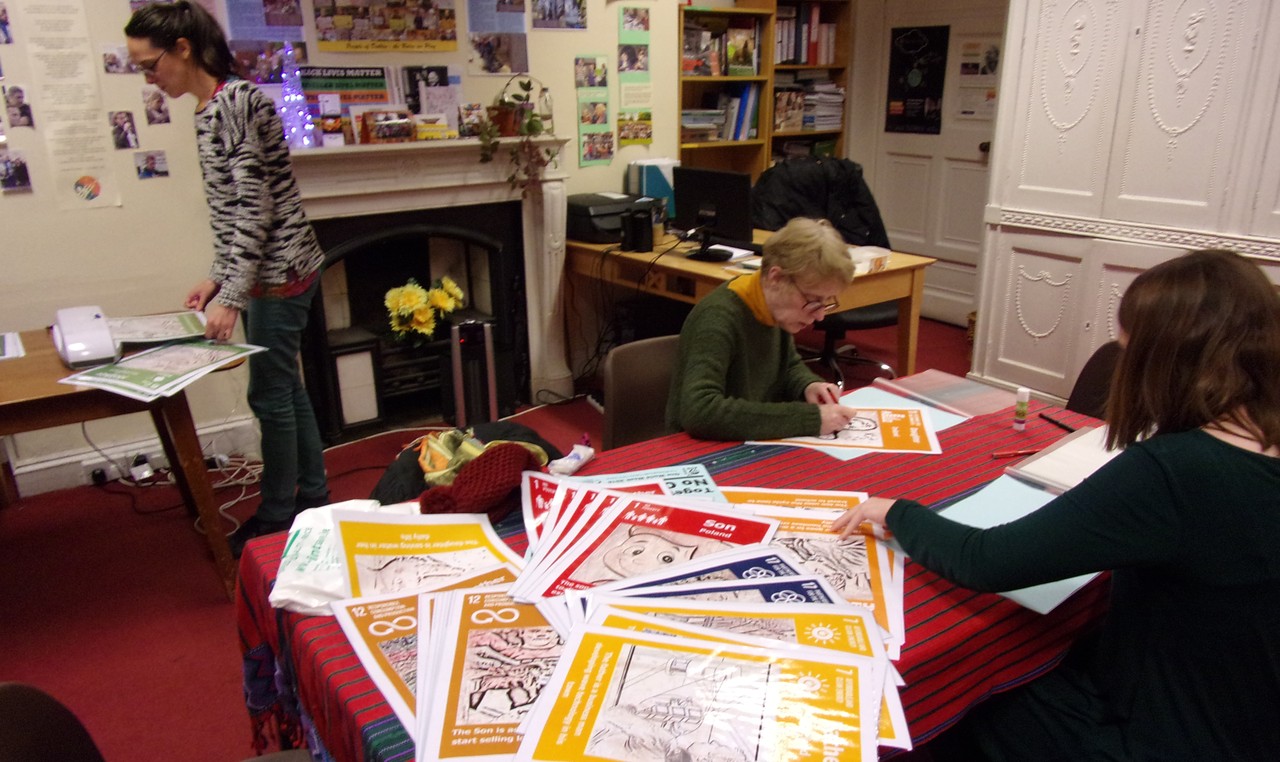 Event 27 – Launch of the big "Global Goals Family Day"
during the One World Week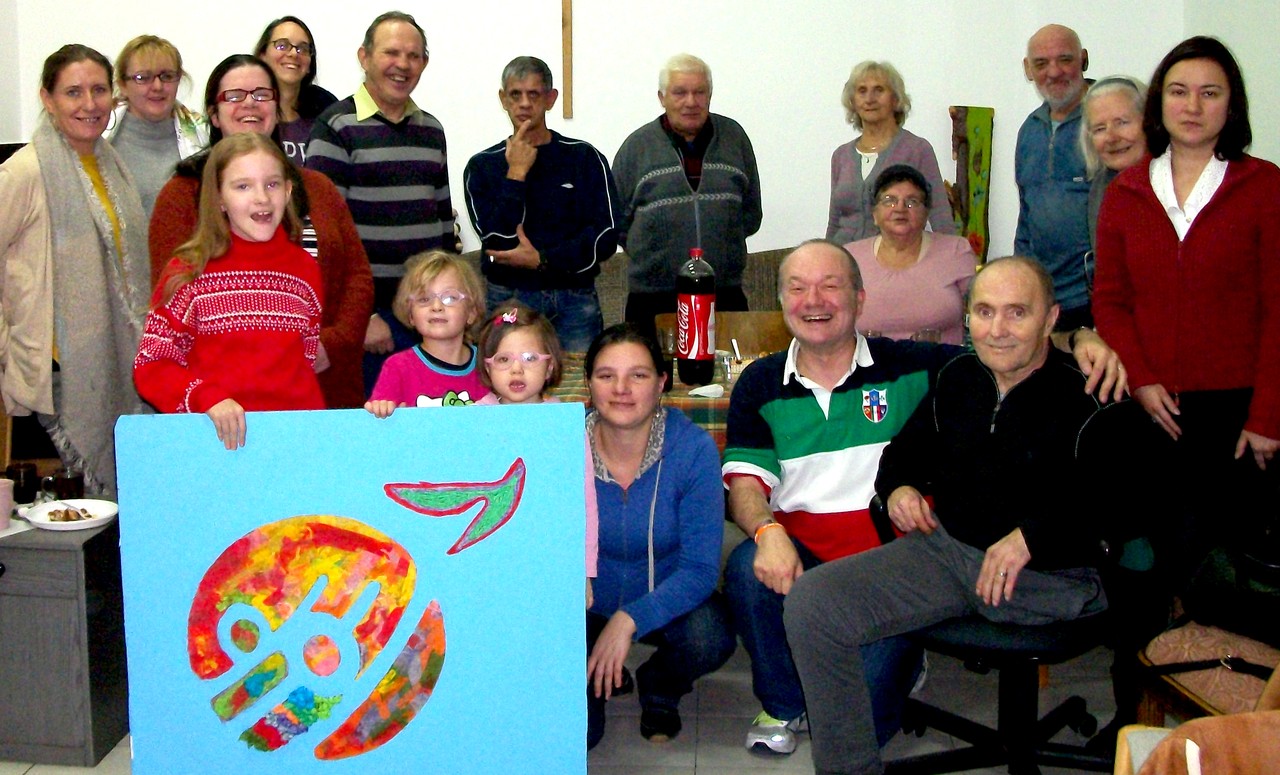 Event 28 – An Irish ATD – SAOL project delegation visits
the ATD group in Kielce, Poland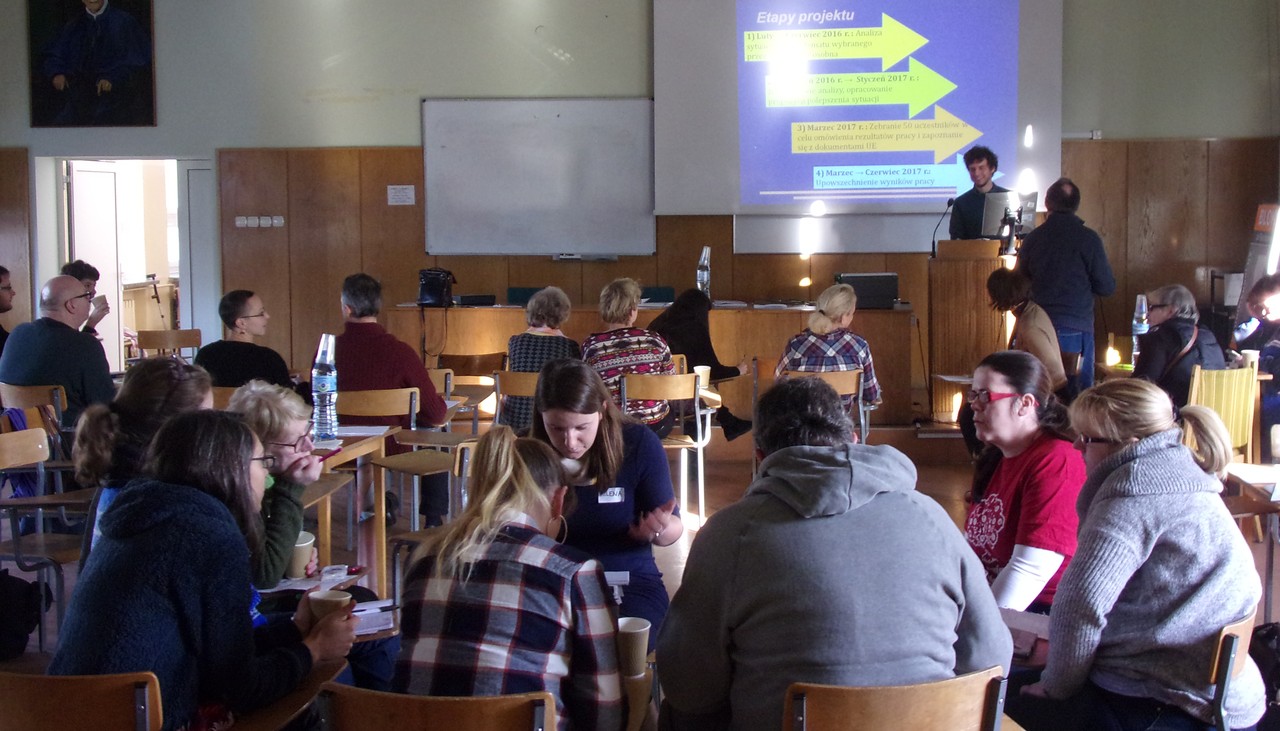 Event 29 – 2nd European Meeting of the "Our Voices" Project
at Warsaw University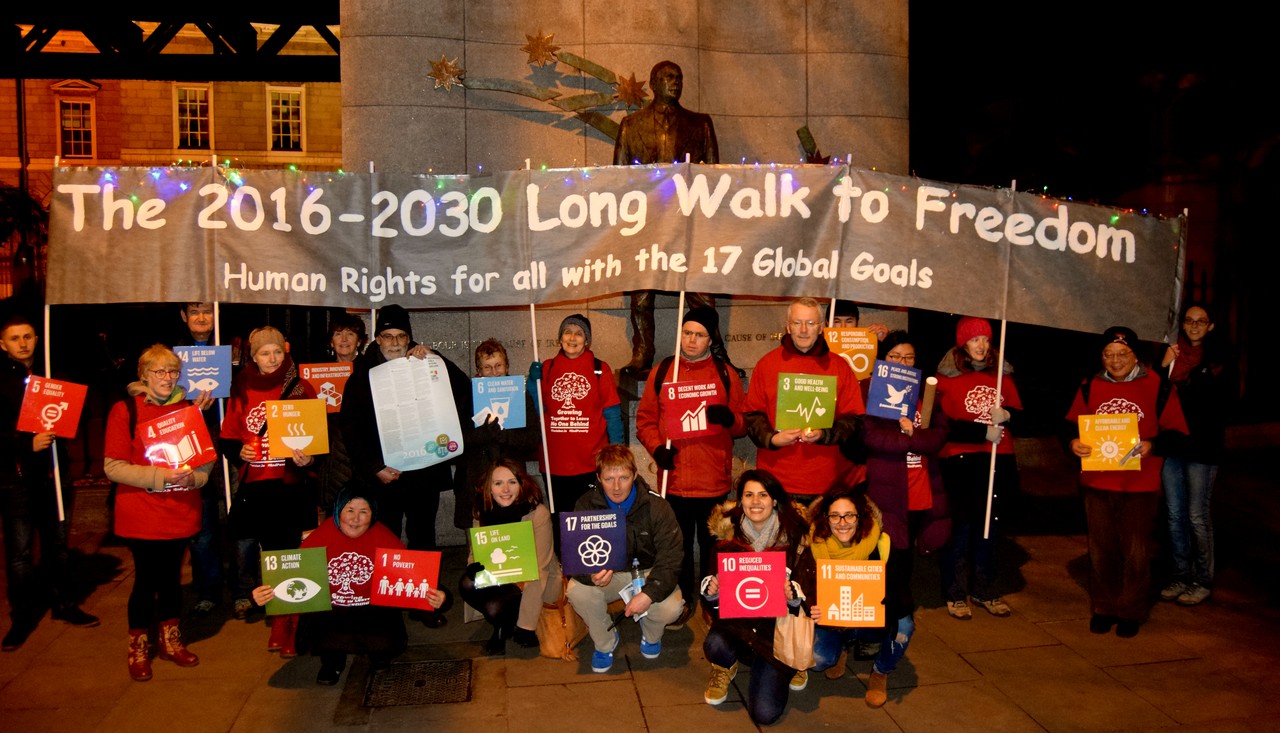 Event 30 – 2nd Long Walk to Freedom on Human Rights Day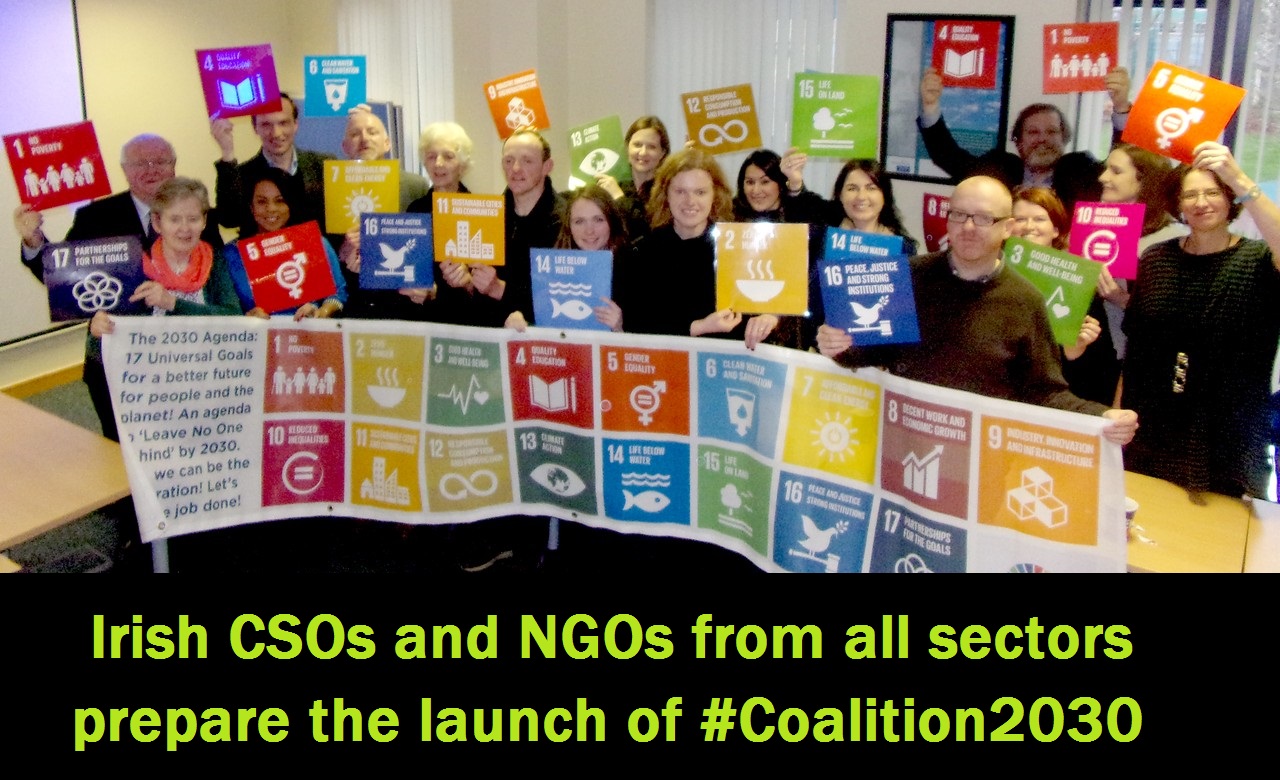 Event 31 – First plenary meeting of the new Irish "Coalition 2030"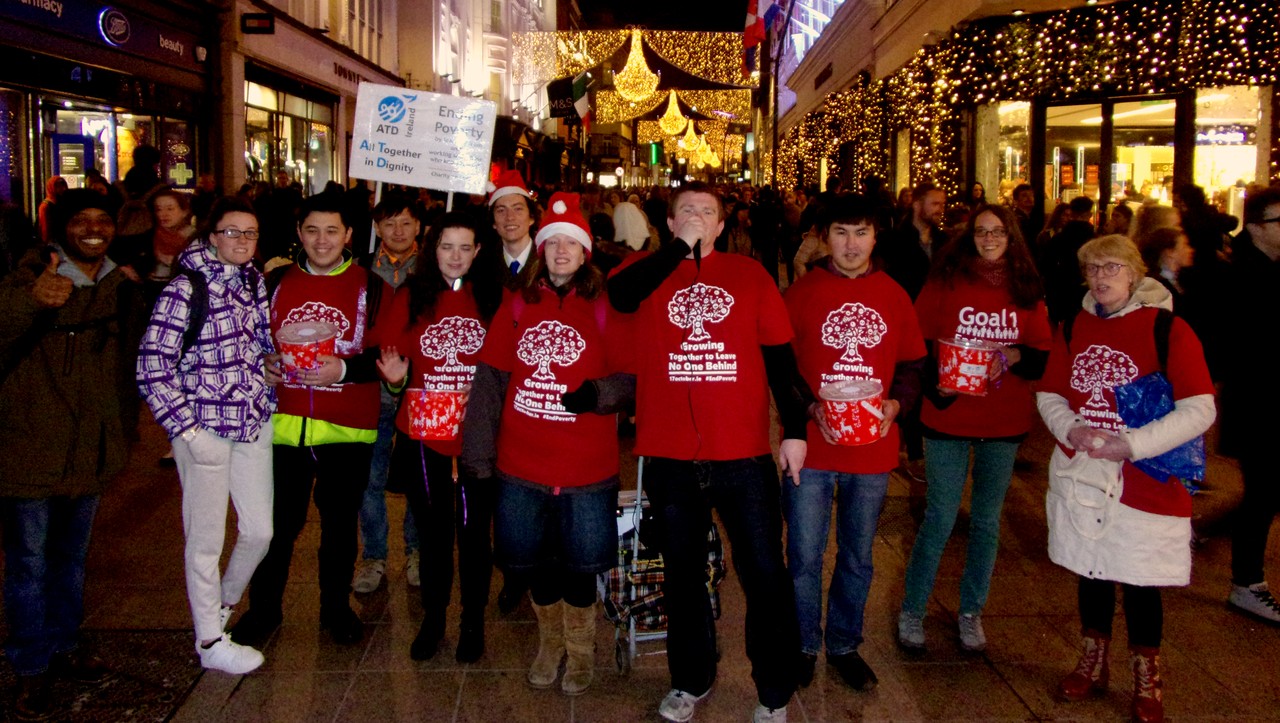 Event 32 – Street Collection during ATD's Christmas
fundraising challenge