International Day for the Eradication of Poverty
The International Day for the Eradication of Poverty was first marked at a major public rally held on 17 October 1987 in Paris, where one hundred thousand people from all backgrounds responded to a call from Father Joseph Wresinski, founder of All Together in Dignity – ATD Fourth World, to gather at the Plaza of Liberties and Human Rights.
On this day, a declaration was engraved on a Commemorative Stone, proclaiming that extreme poverty is a violation of human rights and affirming the need for all people to unite to ensure that these rights are respected.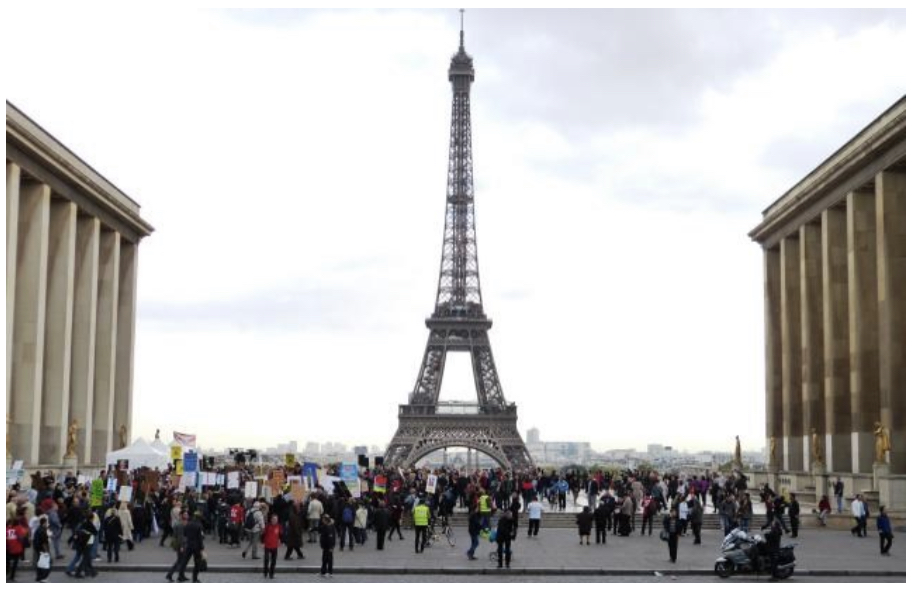 In 1992, the United Nations recognised the 17 October as the International Day for the Eradication of Poverty. Since then, governments, local authorities, members of civil society and the private sector have recognized the importance of this International Day, which has become a key rallying point for a growing number of citizens and organizations from all backgrounds, in the fight to eradicate extreme poverty.
Since 2009, the Irish Department of Social Protection and its Public Awareness Funding promote awareness of the UN International Day for the Eradication of Poverty and support groups and organisations all around Ireland to mark the UN Day. Since 2014, this Public Awareness Fund enables also the Irish Committee to network with the various initiatives and projects at the occasion of the observance of the UN Day on 17 October. This work enables to produce each year a national programme of the UN Day events and an annual #EndPoverty Calendar.
Previous '17th October' Themes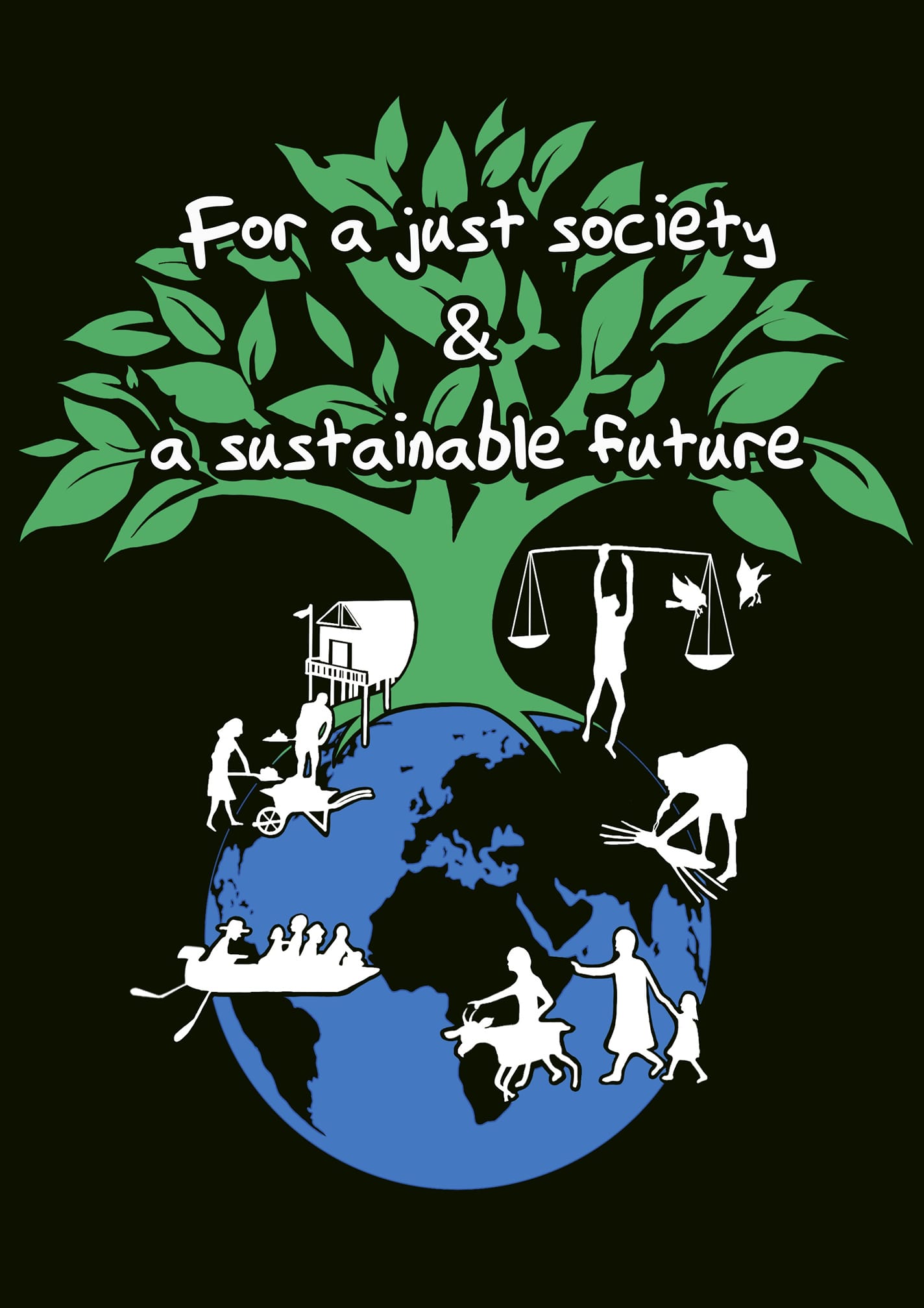 2020
'Acting Together to Achieve Social and Environmental Justice for All'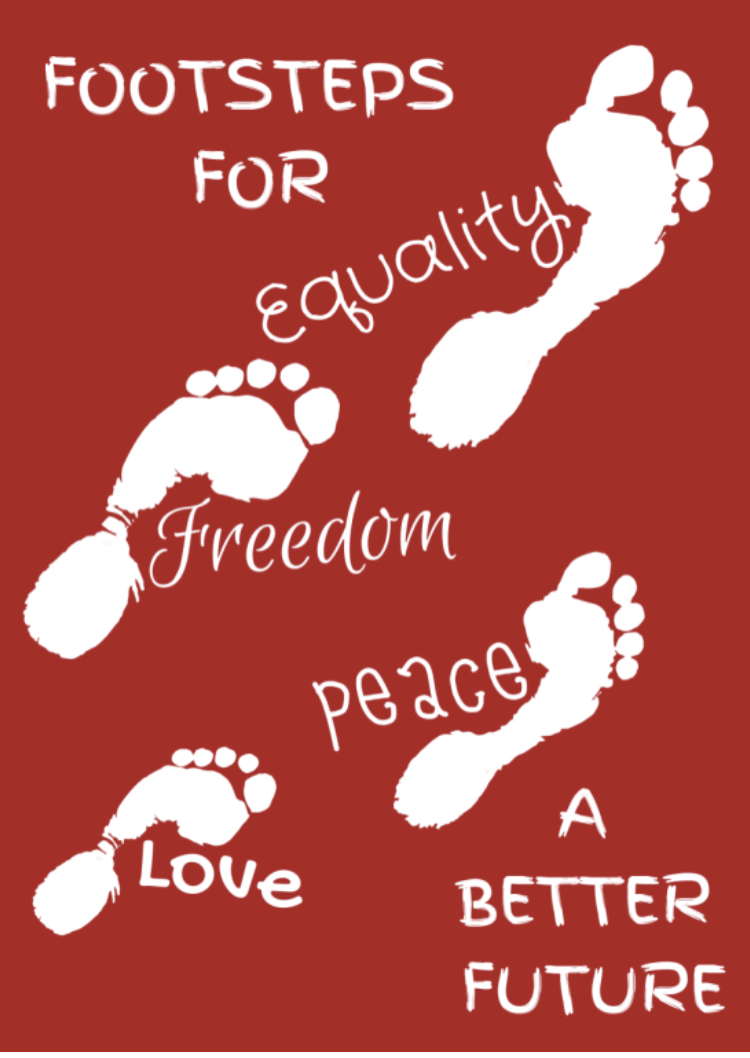 2019
'Acting Together to Empower Children, Their Families and Communities to End Poverty'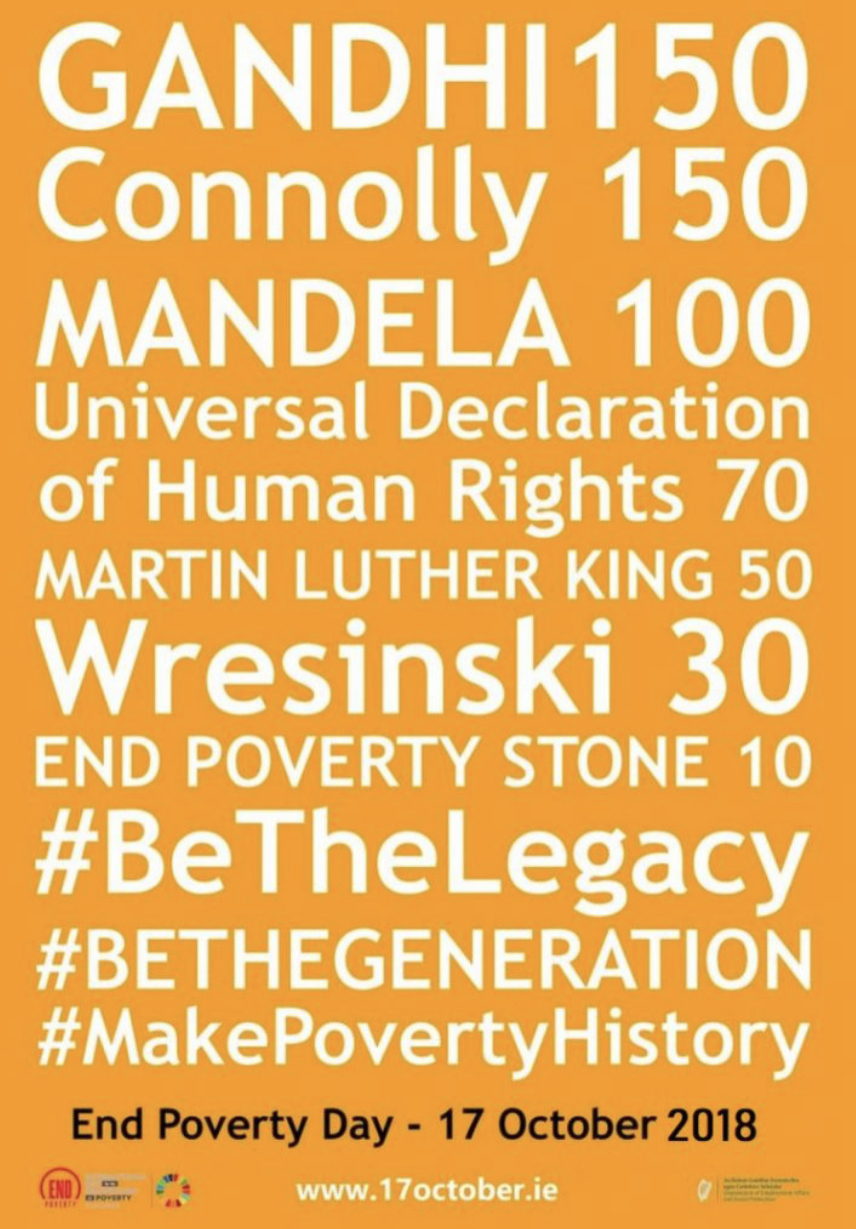 2018
'Coming together with those furthest behind to build an inclusive world of universal respect for human rights and dignity'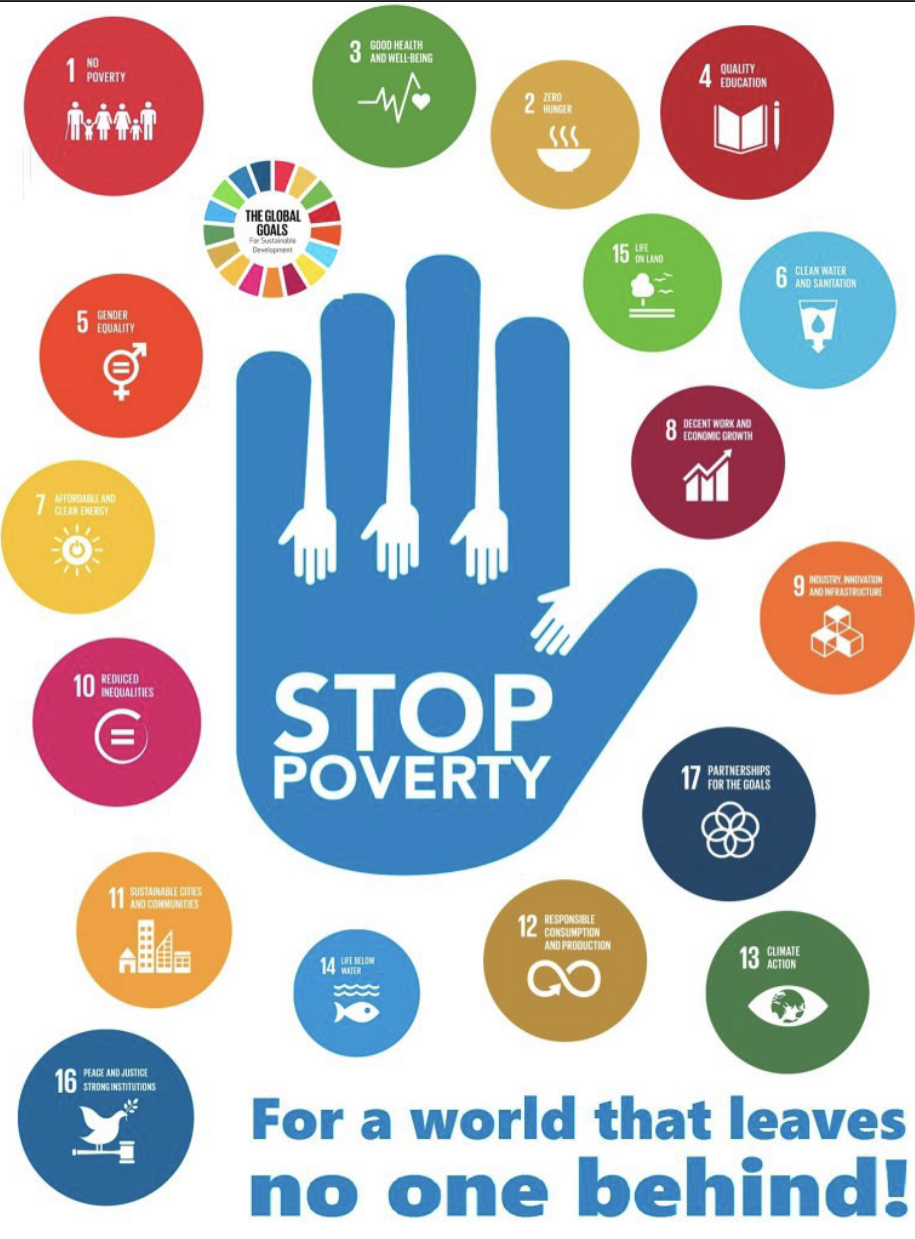 2017
'Answering the Call of 17 October to End Poverty: A path toward peaceful and inclusive societies.'
What do you think when you hear 'Poverty'?
Our views can be influenced by the media, by popular stereotype, and sometimes by personal experience. All Together in Dignity (ATD) Ireland launches its new film "17 Voices, 1 Message – Stop Poverty! #17 October". Listen to conversations with 17 people, many of whom have lived experience of poverty, about what they think poverty is and what it means to them in the context of the annual UN International End Poverty Day on the 17th of October.
You could be surprised! 
What they have to say may change how you act and think about poverty.
"UN International Day for the Eradication of Poverty is an important event on the global calendar. This year we join in solidarity, and in unprecedented circumstances, with those across the world who are impoverished, powerless and excluded."