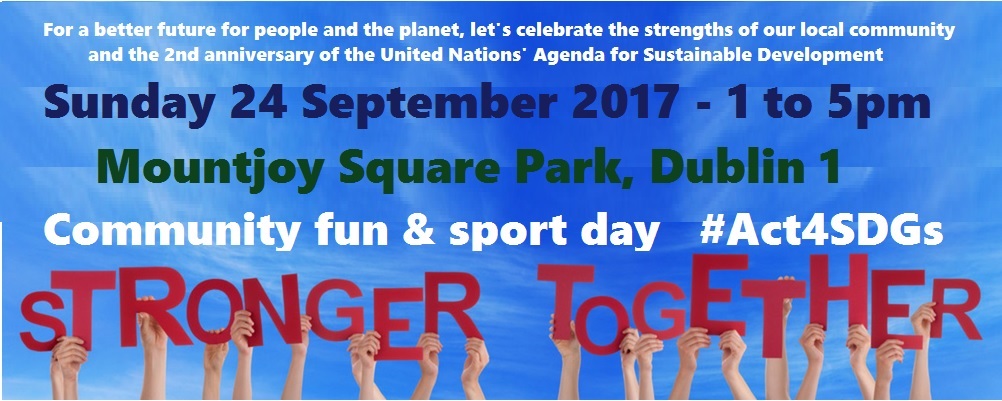 ATD Ireland invites you to a fun and sport outdoor event in Mountjoy Square Park (Dublin 1) on Sunday 24th September 2017 (from 1pm to 5pm).It will be a day to celebrate community and human rights values which are at the origin of the 17 Universal Global Goals.
You will be able to discover the NGOs and groups working on and around Mountjoy Square!
.
The Magnificent 17 will strike back in town for this special occasion!
The event, taking place 3 weeks before the UN
#EndPoverty
Day (www.17october.ie), will also be an opportunity to promote the spirit of the UN Day and present its history!
More details coming soon.
Updates will be also available via
Facebook
!