AROUND THE GLOBE
AHEAD OF FINANCE SUMMIT
On Saturday 11 July, in more than 70 cities around the world, tens-of-thousands of campaigners backed by leaders such as Desmond Tutu or Malala Yousafzai are taking to the streets to call for governments to fairly fund essential services, honour their aid commitments and crack down on tax dodging.
In Ireland, All Together in Dignity with action/2015 invites citizens to support the Global Day of Action on the social networks using the hashtags #FfD3 #FinanceOurFuture #RecommitToAid #Action2015 #EndPoverty and #LeaveNoOneBehind.
ATD joins the "Act Now on 2015" campaign giving to the Irish citizens an opportunity to call on their local TDs using the website www.actnow2015.ie/action/current/

Full press-release with suggested tweets for 11 July action day here
Emeritus Archbishop Desmond Tutu said: "In all my years of campaigning I have never seen a year blessed with so much opportunity to make the world safer, healthier and fairer. With the agreement of a new climate treaty and new poverty goals, 2015 can herald a new era. We must not waste this chance. By uniting across continents, faiths and generations, we can make sure world leaders hear and act on our calls for them to set ambitious goals for the future, goals which will bring about positive change for people everywhere and for the precious planet we inhabit."
Malala Yousafzai, student, Nobel Peace Prize Laureate and co-founder of the Malala Fund said: "Leaders of the 21st century must deliver on their promises to invest in the future and start investing in books, education and hope, rather than in weapons, war and conflicts." said Malala. "Only education will unlock the potential of millions of my sisters and brothers. They are brilliant young minds who will become, if given the chance of 12 years of quality primary and secondary education, the next great scientists, engineers or teachers or anything they want. Getting millions of girls into school seems impossible. But like my story, it is not. What we have seen is that when we choose to act, girls in the darkest corners of the world can be reached with the light of education."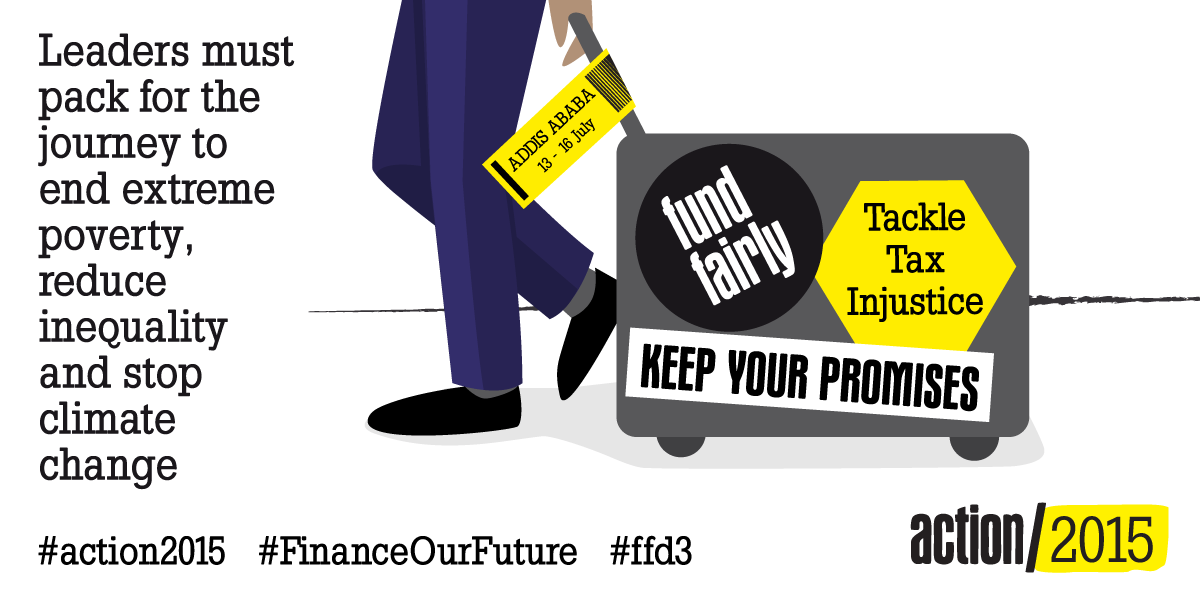 In this very special year and ahead of the three upcoming UN conferences (Financing for Development next week, Summit for the adoption of the post-2015 development agenda in New-York in September, and the Climate Change Conference COP 21 in Paris in December), ATD Ireland with ATD International will share concrete proposals around three main benchmarks :
1- Evaluate the impact of programmes, not only considering the average population, but taking into special account the poorest 20% of the population.
2- Ensure that the most disadvantaged populations, who are often, voluntarily or not, excluded from decision-making processes, are consulted and involved in the design, implementation, monitoring and evaluation of programmes.
3- Set-up social protection and training systems in order to enable these populations to benefit from the employment created by the shift to a "green economy".
Full #FfD3 ATD position paper here.
Read also the Dochas press release: 'It all hinges on Addis – Irish NGOs travel to Addis Ababa for crucial UN Summit which will set the global financial agenda'