From the 23rd to the 28th of April. An Irish delegation of 5 people, made up of staff and young people from ATD Ireland and Bradog Youth Service attended a powerful study session, that took place at the European Youth Centre of the Council of Europe in Strasbourg. This coincided with the 30th anniversary of a major youth meeting at the council of Europe. The week itself revolved around a series of working sessions in small groups as well as workshops and some fun time to explore the beautiful city and get to know the other young people through games, music, food and conversation. There were 60 young people from 8 different European countries in attendance which brought a colourful, diverse and vibrant energy to the session.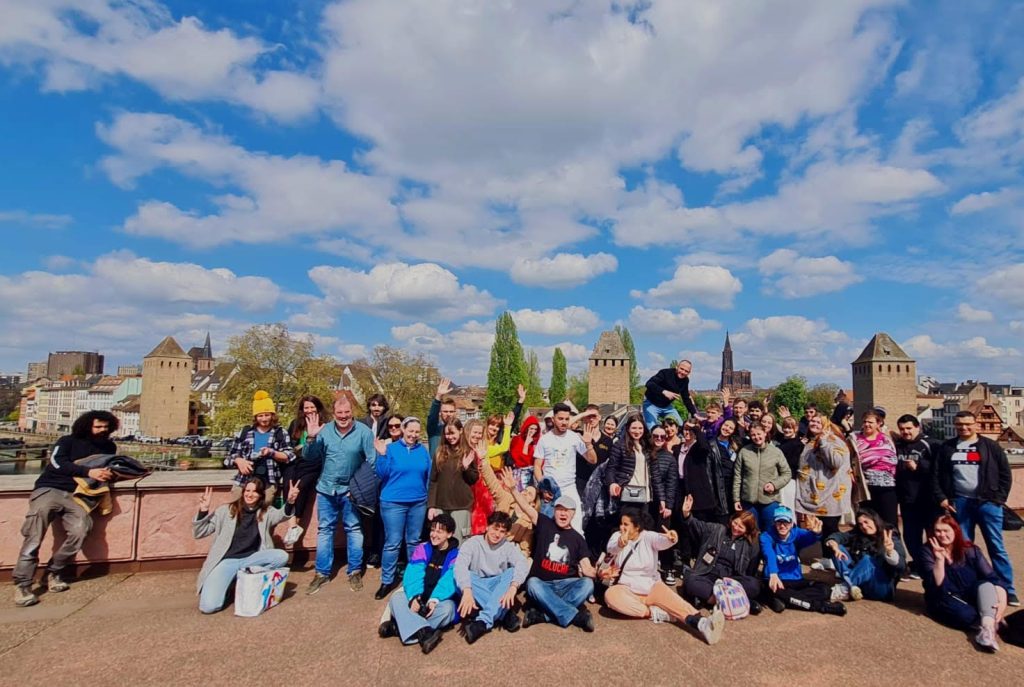 The importance behind this study session was to give young people (aged 14 – 30) from various backgrounds and nationalities the opportunity to speak publicly about their own lived experiences and to share their knowledge on various issues/themes important to them. It was also a meaningful platform for them to present their conclusions on all the work they have done on these campaign themes, from the youth meeting last summer and in the different meetings in October and February. The three themes that were focused on were Discrimination and Harassment, Isolation and Choice. The Irish delegation were part of the group on the former.
The main focus of the study session was on the last day, when after a week long of hard work and dedicated preparation, the young people from the 3 campaign groups were able to present their collaborative work to important MEPs and officials/representatives from the European institutions. The officials were also given time to listen and talk to the young people in very small groups and to connect in dialogue on a more human level in this way. The Irish representative at the council of Europe who was a part of this exchange expressed how it was "a wonderful event … with a resounding call to leave no youth behind when facing discrimination, isolation and harassment" and thanked ATD Fourth World for allowing this time of exchange with ATD Youth from all over Europe.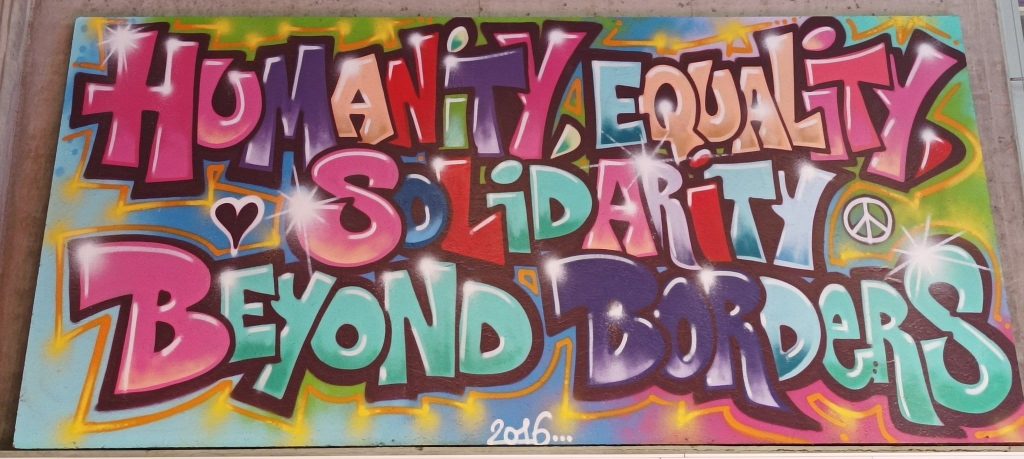 ATD and Bradog youth leaders were incredibly proud of the young people from Bradog who spoke so articulately and with such conviction on experiences of harassment, discrimination, youth rights and experiences of young people from disadvantaged socioeconomic backgrounds. It was wonderful to see them grow in confidence as the week progressed and to watch them flourish both individually and, despite the language barriers – as part of their group with other young people. We watched as they took on leadership and directive roles in how they participated and intuitively encouraged others to speak out and use their voice in this way. They were creative and thoughtful in their ideas, and heavily contributed to their groups creation of an inspiring film on how to better approach and discourage bullying in schools – which was shown to European officials on the last day.
"Youth voices and participation matters – in every space, from local communities to the Councils and Parliaments of Europe" and as Bradog so eloquently put it, the young people from the Irish delegation "did yourselves, families, youth service, ATD Ireland, peers and country proud". ATD Ireland were honoured to team up in partnership with such a wonderful and proactive youth organisation from nearby our office in the heart of North Inner City Dublin. We look forward to collaborating more in the future and to following the journey of the inspiring young people that took part in this study session.
A huge thank you to all the organisers from ATD Europe and the Council of Europe and to everyone who took part and was involved in making this action packed, memorable week such a success.