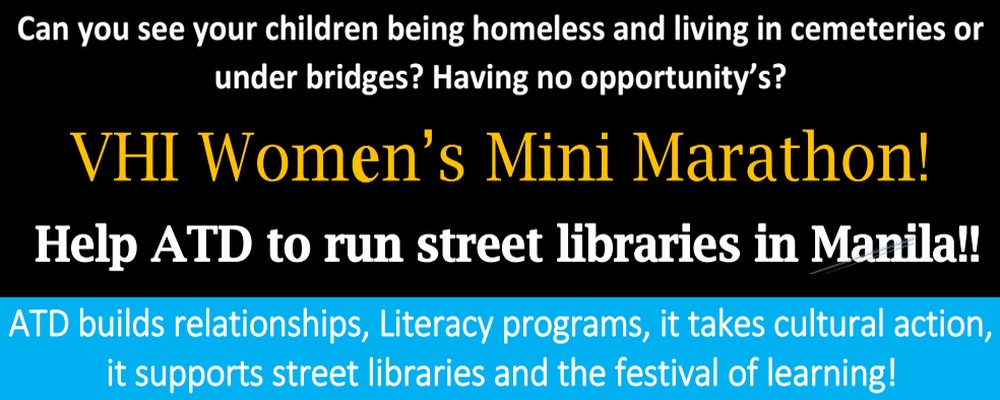 Join All Together in Dignity Ireland women volunteers along with nearly 40,000 other women in the biggest all-women's charity event in the world.
Help us to collect sponsorship and support ATD in Manila and Dublin. For every €10 collected, €3 will fund our work in Ireland and €7 will be sent to the ATD team in the Phillipines.
In July 2012, the ATD team in the Philippines launched its literacy programme Ang Galing in impoverished communities of Manila. Ang Galing are Street Libraries that supports children aged 6-14 to read and write. It builds up the self confidence of the children through having one to one teaching sessions.
Entry are now closed but you can still join the ATD dream team and help us make of 5th June a major fundraising day for ATD!
Your Help Can Make A Difference! Contact us at volunteering@atdireland.ie