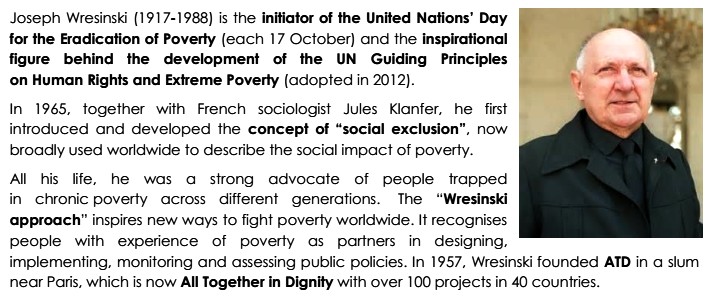 2017 is the year of the Centenary of the Birth of Joseph Wresinski, the founder of ATD Ireland.
ATD will mark this centenary in many ways. Events, exhibitions and workshops will be organised between the 1st January and the 17 October 2017 to promote the legacy of Joseph Wresinski.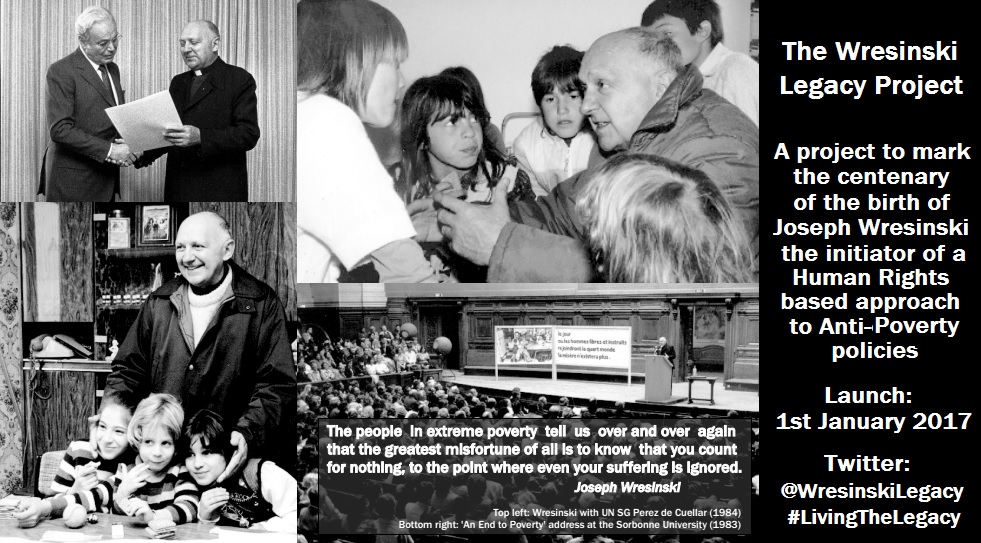 For updates about this project, like its Facebook page: www.facebook.com/Wresinskilegacy
You can also follow the Twitter feed: www.twitter.com/WresinskiLegacy
From the 1st of January 2017, a new website about Wresinski's approach to Human Rights and poverty issues will be available on-line.  Between the 1st January and the 12th February 2017, the website will be tested by citizens all around the world!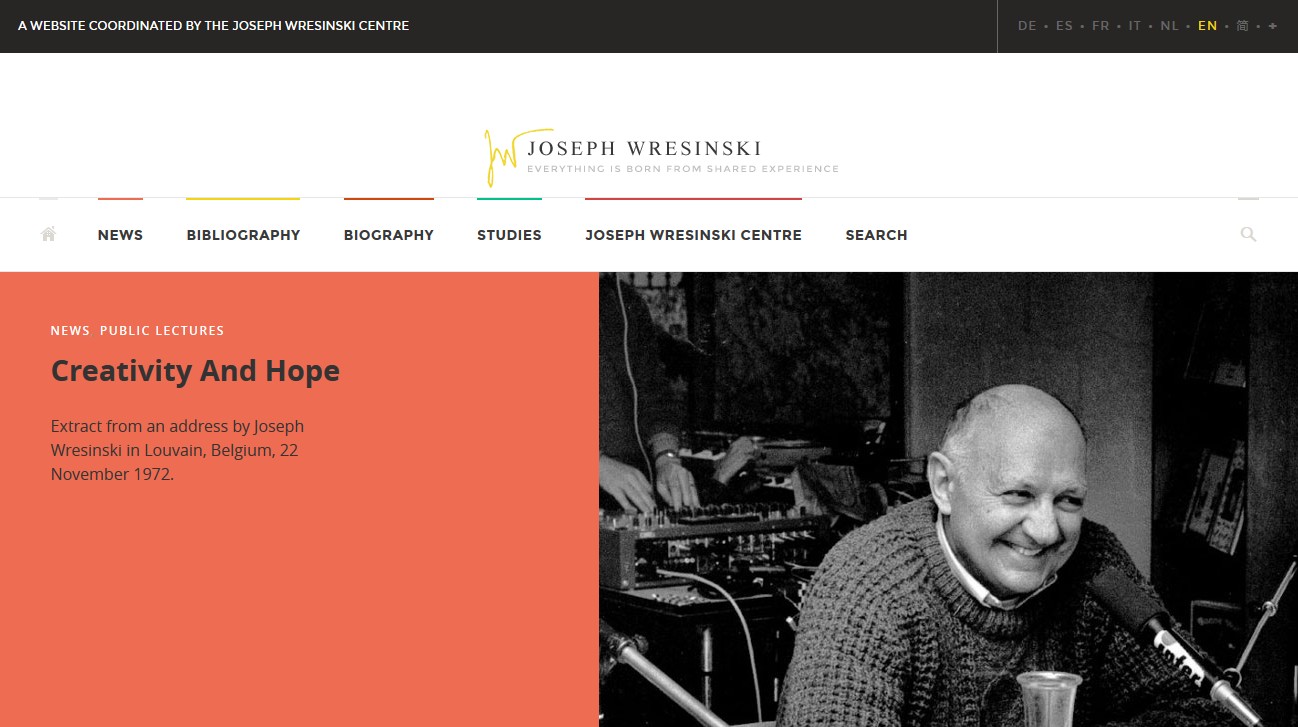 Discover www.joseph-wresinski.org, comment it, help us to spot the "bugs" and the spelling mistakes! Contact us if you want to volunteer to help us to post more texts, pictures and videos! Translators from French to English are most welcomed!
The Wresinski Legacy project is co-funded by the French Parliament (grant of the "Réserve Parlementaire" of French MP Christophe Premat) and the Foundation ATD (Paris, France).