2015 has been designated the European Year for Development (EYD), a year in which we are encouraged to look at what Europe has already contributed to international development and what we can each do to strengthen our contribution to a more just and equal world.

It is also the year in which the global community will agree on a new framework for sustainable development and a new set of goals to succeed the Millennium Development Goals. As the largest donor in the world, the EU has a critical role to play in this process and the contribution of
MEPs and citizens is vital to the debate and its outcome.
One of the objectives of the EYD programme in Ireland is to gather perspectives from across Irish society on what "sustainable development" means to people. As part of this initiative Irish MEPs have been asked  by the European Parliament Information Office in Ireland, Dóchas and Concern to provide their perspectives and visions.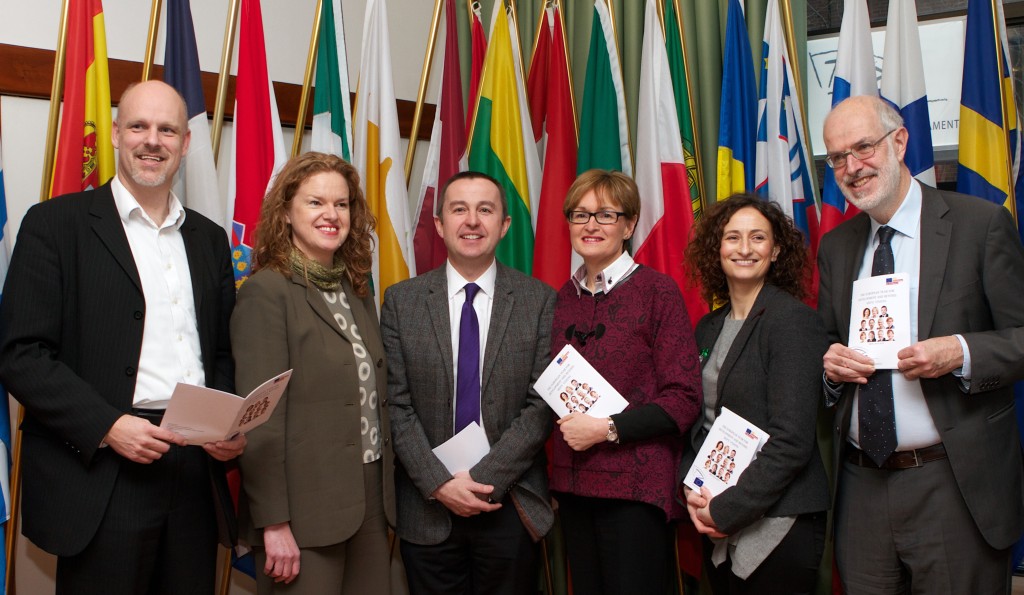 Picture copyrighted to SKP & Associates Ltd trading as Lensmen & Associates, Lensmen Photographic Agency and Lensmen Photographic Archive
Irish MEPs visions have been presented at open meeting in Dublin on 16 January 2015. This event was also an opportunity for ATD to remind Irish MEPs about the need to have an Irish representation within the MEPs Intergroup on "Extreme Poverty and Human Rights". Below, Mairead McGuinness, MEP and Vice-President of the European Parliament with Pierre Klein, national coordinator of ATD Ireland.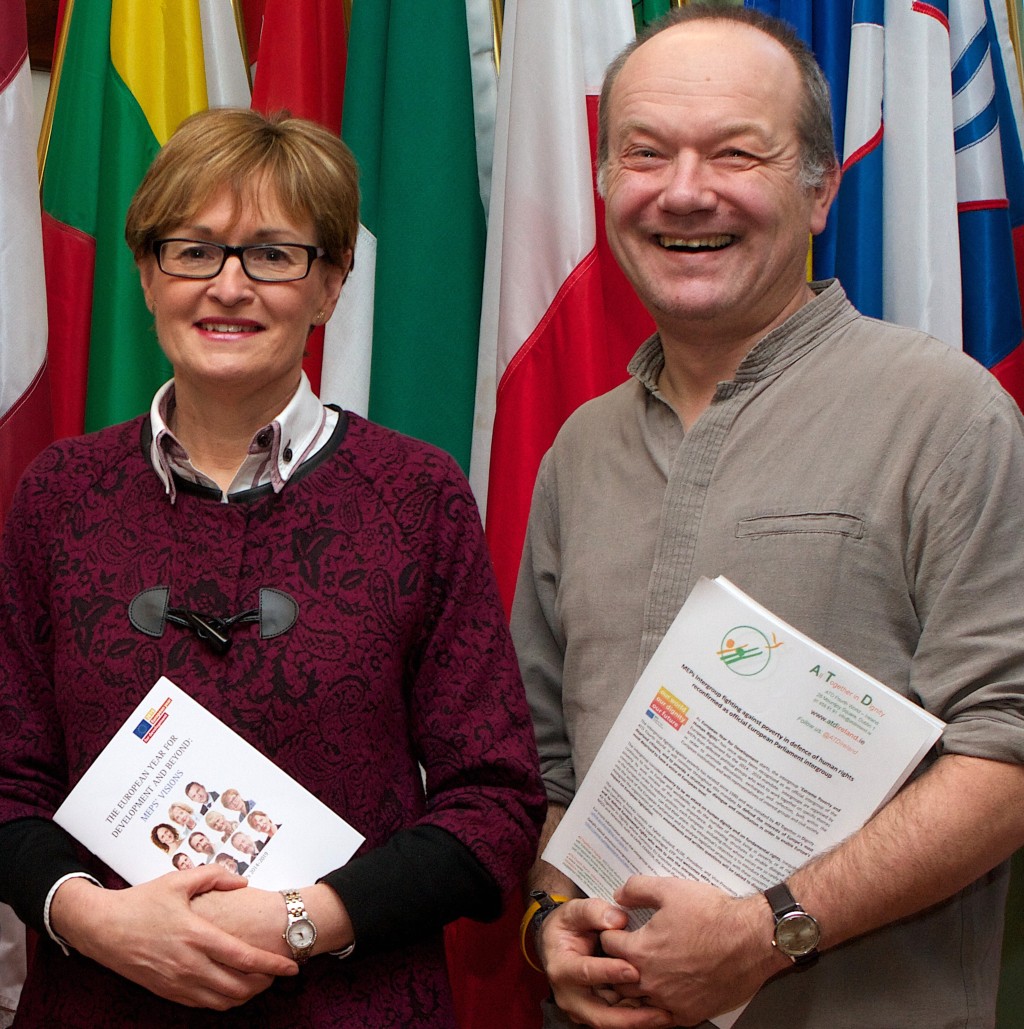 Picture copyrighted to SKP & Associates Ltd trading as Lensmen & Associates, Lensmen Photographic Agency and Lensmen Photographic Archive