#UDHR70 – Discover of 15 events or series of events
marking the Human Rights Day 2018 in Ireland!
From 23rd November to 18th December!

2018 was a very special year to mark the 70th anniversary of the adoption by the United Nations of the Universal Declaration of Human Rights (UDHR)!
It was the year when the world also celebrated the legacy of four major Human Rights activists and key figures of the second half of the 20th century: Nelson Mandela (#Mandela100), Martin Luther King (#MLK50), Mahatma Gandhi (#Gandhi150) and Joseph Wresinski (#30). For Ireland it is also a time to remember the commitments of James Connolly (#Connolly150).
All these key figures were strongly committed to the civic rights and freedoms but also completely aware of the indivisibility of Human Rights and to make sure the provision of rights protect individuals from socio-economic, educational and cultural vulnerabilities. Gandhi summarised the indivisibility of Human Rights in one sentence: "Poverty is the worst form of violence".
Economic, Social and Cultural Rights enshrined in the UDHR have to be promoted, strengthened and protected with the same energy and mobilisation as the other rights. After 4 years of silence of the Irish Government on the key 2014 request of the Constitutional Convention to strengthen the protection of Economic, Social and Cultural Rights in the Irish Constitution,the UDHR70 series of events in Ireland kept the demand alive! Economic, Social and Cultural Rights are Human Rights!
In Ireland, 2018 marked also a series of important human rights anniversaries. 100 years since partial suffrage for women, 50 years since the emergence of the Civil Rights movement in Northern Ireland and 20 years since the signing of the Belfast/Good Friday Agreement. Hence the theme of the Northern Ireland Human Rights Festival had therefore been interwoven with the concept of 100, 70, 50, 20 to commemorate those special events and their importance for human rights. The theme also provideed a spring board to discuss what has been accomplished since those important milestones and what human rights goals have yet to be achieved.
Ireland marks UDHR70:
The calendar!
To be completed – Please inform us
about events which took place and you are aware of
and that we should include in this report!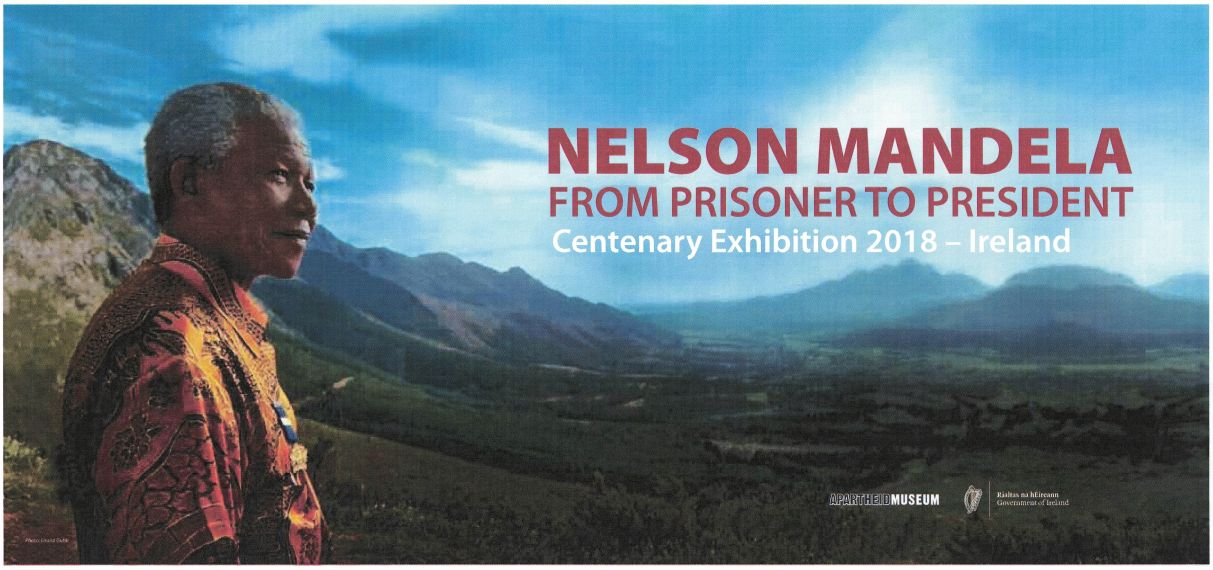 Until the 12th January 2019 – Kilmainham Gaol, Dublin
The Nelson Mandela Centenary Exhibition presenting Madiba as Leader, Comrade, Negotiator, Prisoner, and Statesman, is an initiative of the Department of Foreign Affairs together with Kilmainham Gaol.  Admission for "From Prisoner to President: An Exhibition celebrating the life of Nelson Mandela" is free but booking is required. Visitors who have booked for the guided tour of Kilmainham Gaol will also have access to the Nelson Mandela exhibition and do not require an additional ticket. Free Booking
.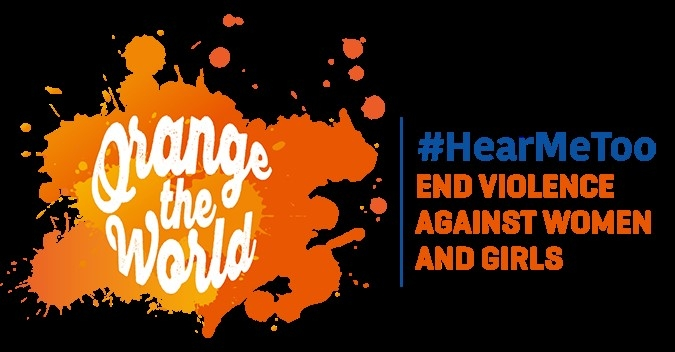 From 25 November, the International Day for the Elimination of Violence against Women, to 10 December, Human Rights Day, the 16 Days of Activism against Gender-Based Violence Campaign was a time to galvanize action to end violence against women and girls around the world. The international campaign originated from the first Women's Global Leadership Institute coordinated by the Center for Women's Global Leadership in 1991. Building on the momentum of global movements and grassroots campaigns such as '#MeToo', "#TimesUp", "#BalanceTonPorc" "#NiUnaMenos", #MetooIndia and "HollaBack!", the UN theme for this year's 16 Days of Activism against Gender-Based Violence (25 November – 10 December)  was Orange the World: #HearMeToo.  Tell your story here!
Read President Michael D Higgins' message here!
.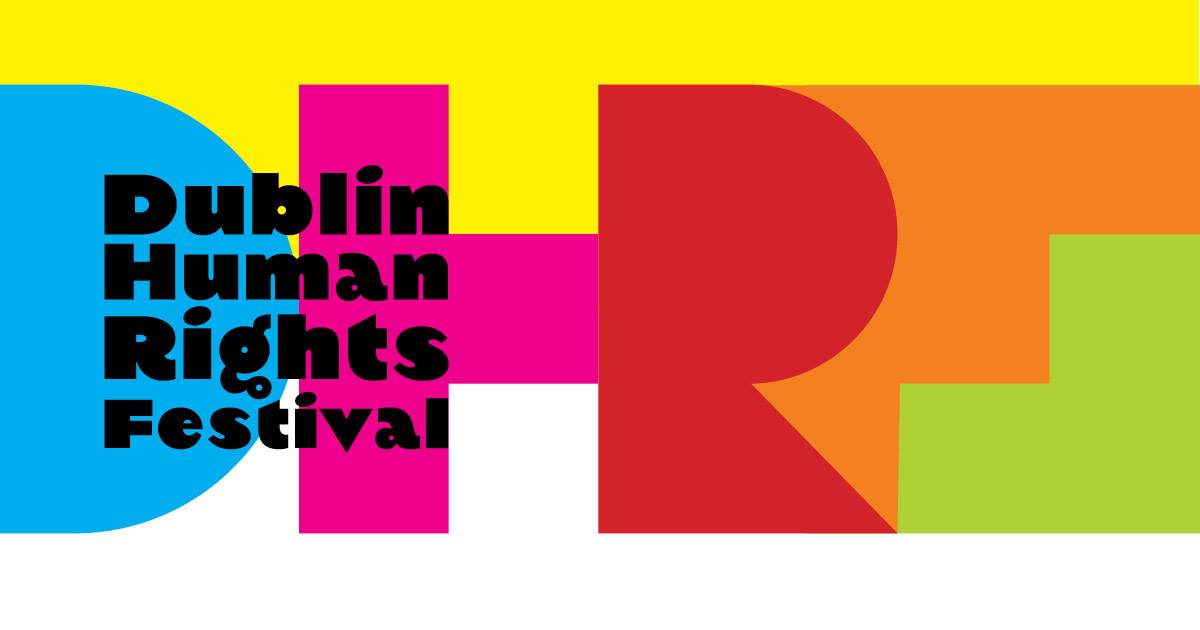 Friday 23rd, Saturday 24th and Sunday 25th November – Dublin
The Dublin Human Rights Festival 2018 was organised by Front Line Defenders in partnership with the Dublin City Council, Irish Council for Civil Liberties, National Women's Council of Ireland, Fighting Words, the Latin America Solidarity Centre and the National LGBT Federation. They once again came together to bring citizens a weekend packed with interactive workshops, panel discussions, artistic performances and more. Locations of the event were the Wood Quay Venue, the Smock Alley Theatre & the International Bar.
Details
Watch here the live coverage of the panel #SharingTheStruggle: Civil rights solidarity across the generations.  The Panel discussed the long-standing tradition of co-operation between rights movements in Ireland and the United States. It featured prominent activists from the 1960s, including Bernadette McAliskey and Michael Farrell. The conversation  explored how the Irish and American experiences have influenced and supported each other and continue to inspire the fight for rights across the world. The panel discussion was also joined by Jabari Mickles, a youth and teacher organiser from the United States, and leading human rights expert and author Brian Dooley (Human Rights First). Moderator: Martina Devlin (author and political commentator).
.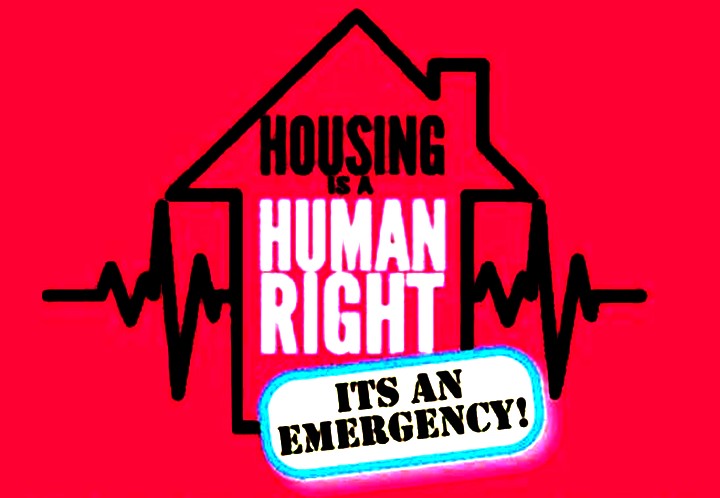 Saturday 1st December 2018  – 2pm to 5pm – Garden of Remembrance
After the massive success of the #RaiseTheRoof rally on October 3rd when we had 12,000 on the streets outside Dáil Éireann, the National Homeless and Housing Coalition have called a national demonstration on the housing crisis which took place on December 1st at 2pm. The people marching called on the Government to accelerate programme of public housing on public land, to add 1bn euro funding in the budget for housing,  to end to evictions from the private sector motivated by profit making, to stop raise in rents and to hold a referendum to enshrine the right to a home into the constitution. Details.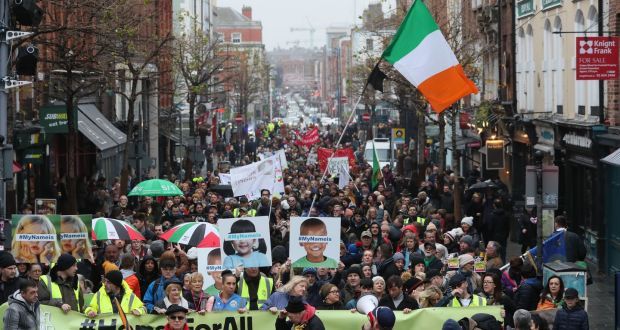 Media coverage:
www.thejournal.ie
www.irishtimes.com
.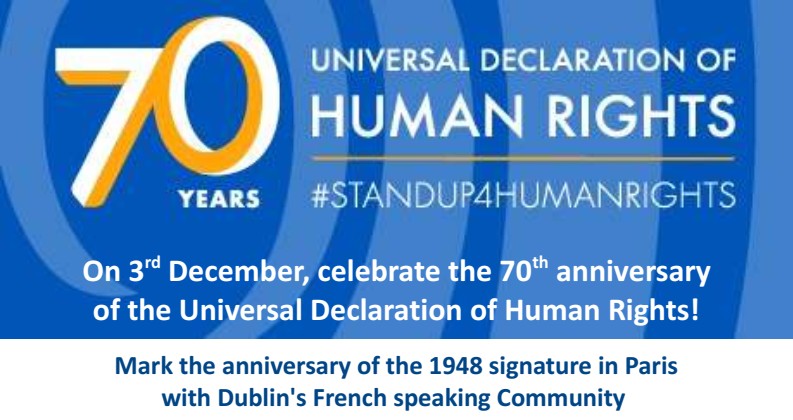 Monday 3rd December 2018 – 6.30pm to 8.30pm – Alliance Française, Dublin
Citizens of Dublin were invited to mark the anniversary of the 1948 signature in Paris with Dublin's French speaking Community!  The French Embassy, the Belgian Embassy, the Alliance Française and All Together in Dignity Ireland organised "Stand Up For Human Rights – Debout Pour Les Droits de l'Homme" with a range of national and international Human Rights Defenders. It was an evening of debate and celebration of the signature of the Universal Declaration of Human Rights at the Palais de Chaillot in Paris, France. Participants were invited to decorate a Human Rights tree with personal messages. Details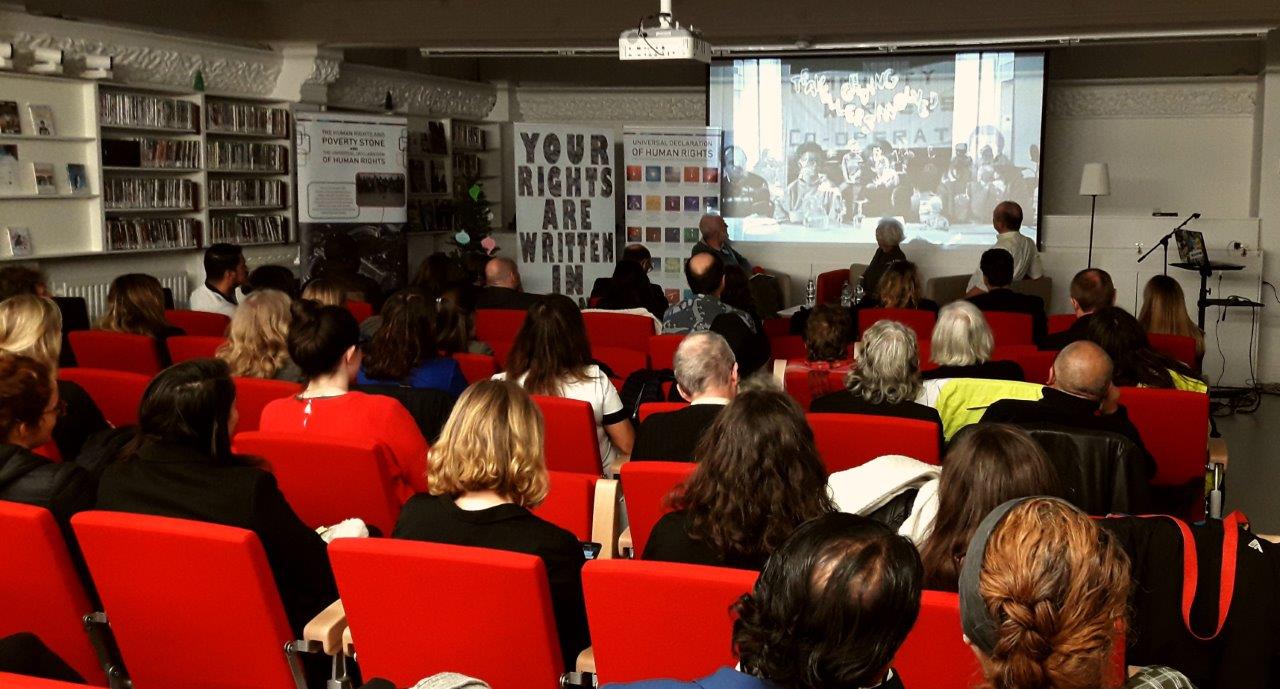 See more pictures here:
www.facebook.com

Tuesday 4th December 2018 – Irish Human Rights & Equality Commission
IHREC in partnership with the Irish Times delivered to every primary and secondary school in Ireland the week ahead of Human Rights Day – this beautiful poster illustrating the Universal Declaration of Human Rights, in English and as Gaeilge! Schools are invited to use poster for classroom discussions on human rights and the lives of young people.
.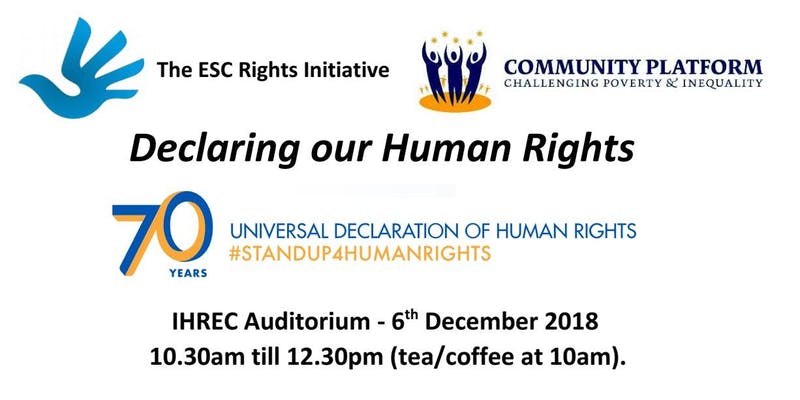 Thursday 6th December 2018 – 10am 12.30pm – Irish Human Rights & Equality Commission
Members of the Economic, Social and Cultural Rights Initiative and the Community Platform for "Declaring our Human Rights" met for a morning of personal narratives in diverse forms to mark the 70th anniversary of the Universal Declaration of Human Rights. Details


More pictures here:
www.facebook.com
.
.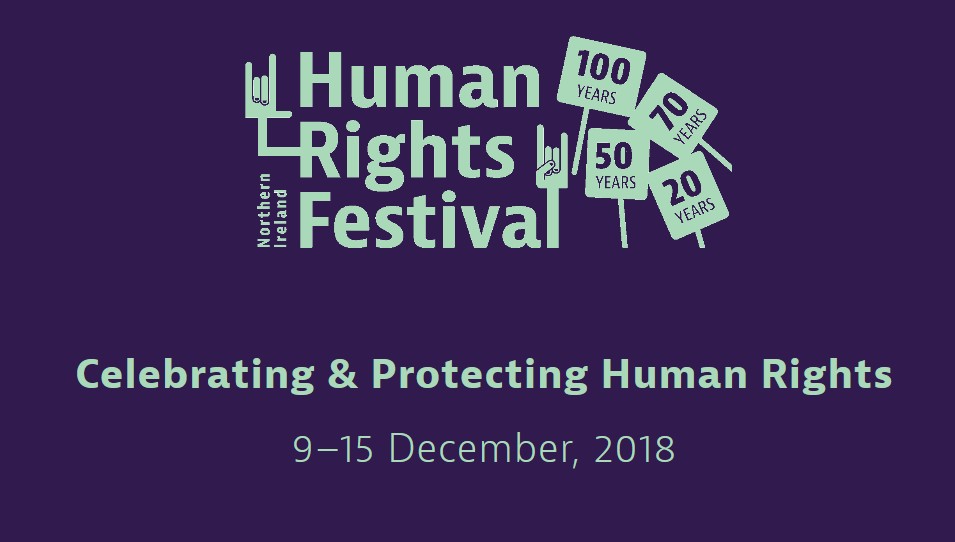 Sunday 9th to Saturday 15th December 2018  – Northern Ireland Human Rights Festival 2018
The NIHRF programme of events enabled discussion, debate and activism across a spectrum of human rights issues.  The festival partners were the Northern Ireland Human Rights Commission and the Equality Commission for Northern Ireland who sustained the festival and brought important human rights issues to the programme. The Festival events in themselves play an important role in advancing the protection of human rights locally and internationally. Yet there are still distinct barriers to full equality for women, rights are unfortunately not universally enjoyed at the global or local level, communities in Northern Ireland are still divided and there are considerable equality challenges yet to be faced and twenty years after the peace settlement Northern Ireland has yet to seethe type of human rights-based governance envisioned in the Agreement. The challenge of celebrating and striving to protect human rights continues. The organisers hoped the festival would gave participants food for thought about how people can contribute to that process. Details
.
.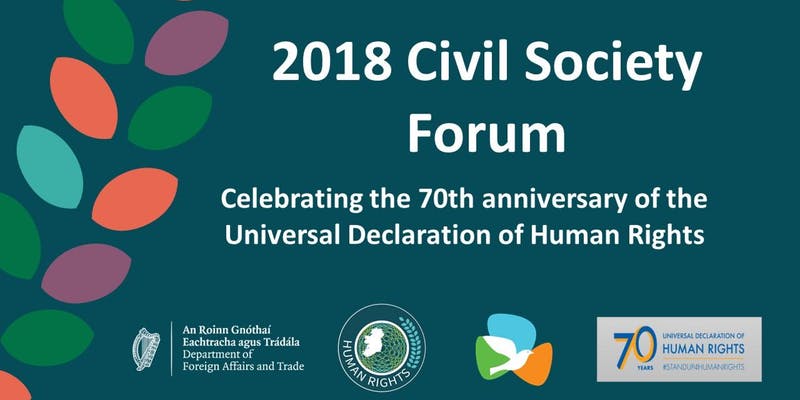 Monday 10th December 2018 – 9.30am to 4.30pm – Mansion House, Dublin
The annual DFAT Civil Society Forum took place on Monday 10th December 2018 at The Mansion House, Dublin with the attendance of Michael D. Higgins the President of Ireland. This year's Forum coincided with the 70th Anniversary of the adoption of the Universal Declaration of Human Rights (UDHR) and explored the role of the Declaration in today's changing world.  Programme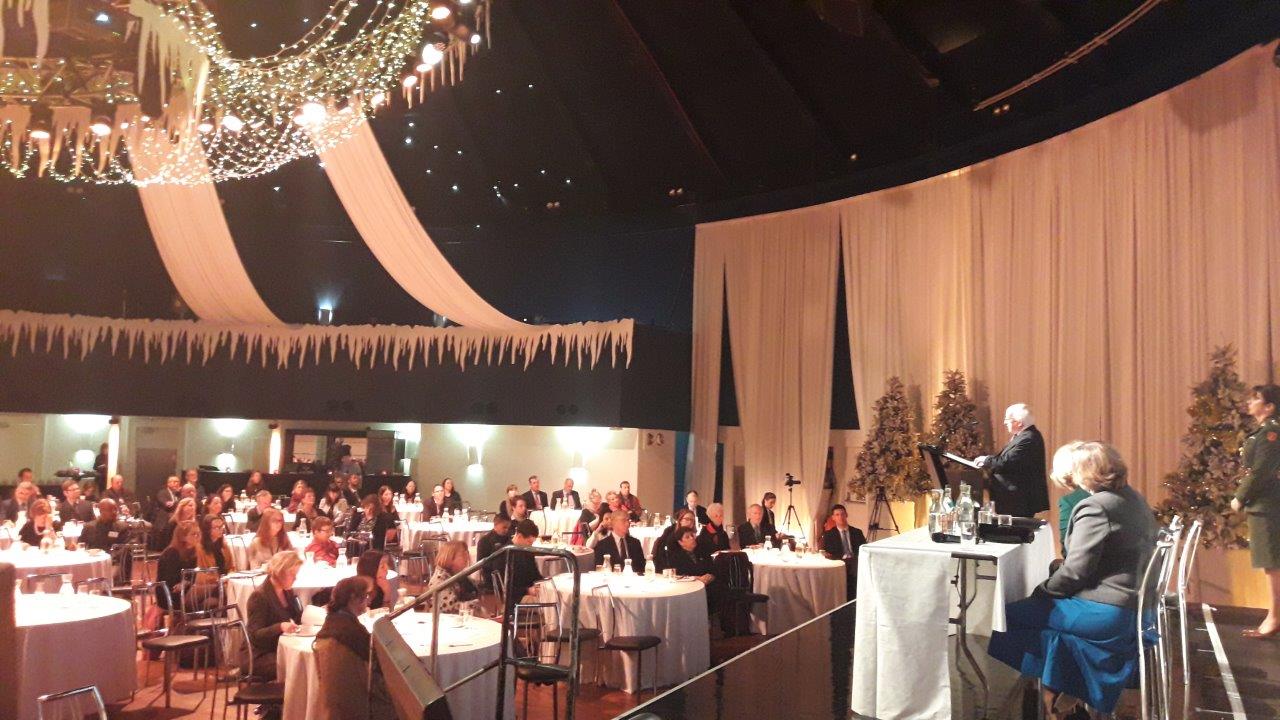 Read the President's speech from the forum: https://president.ie/
Listen to the President's speech to the forum: https://soundcloud.com
Media coverage:
www.thetimes.co.uk
www.irishtimes.com

.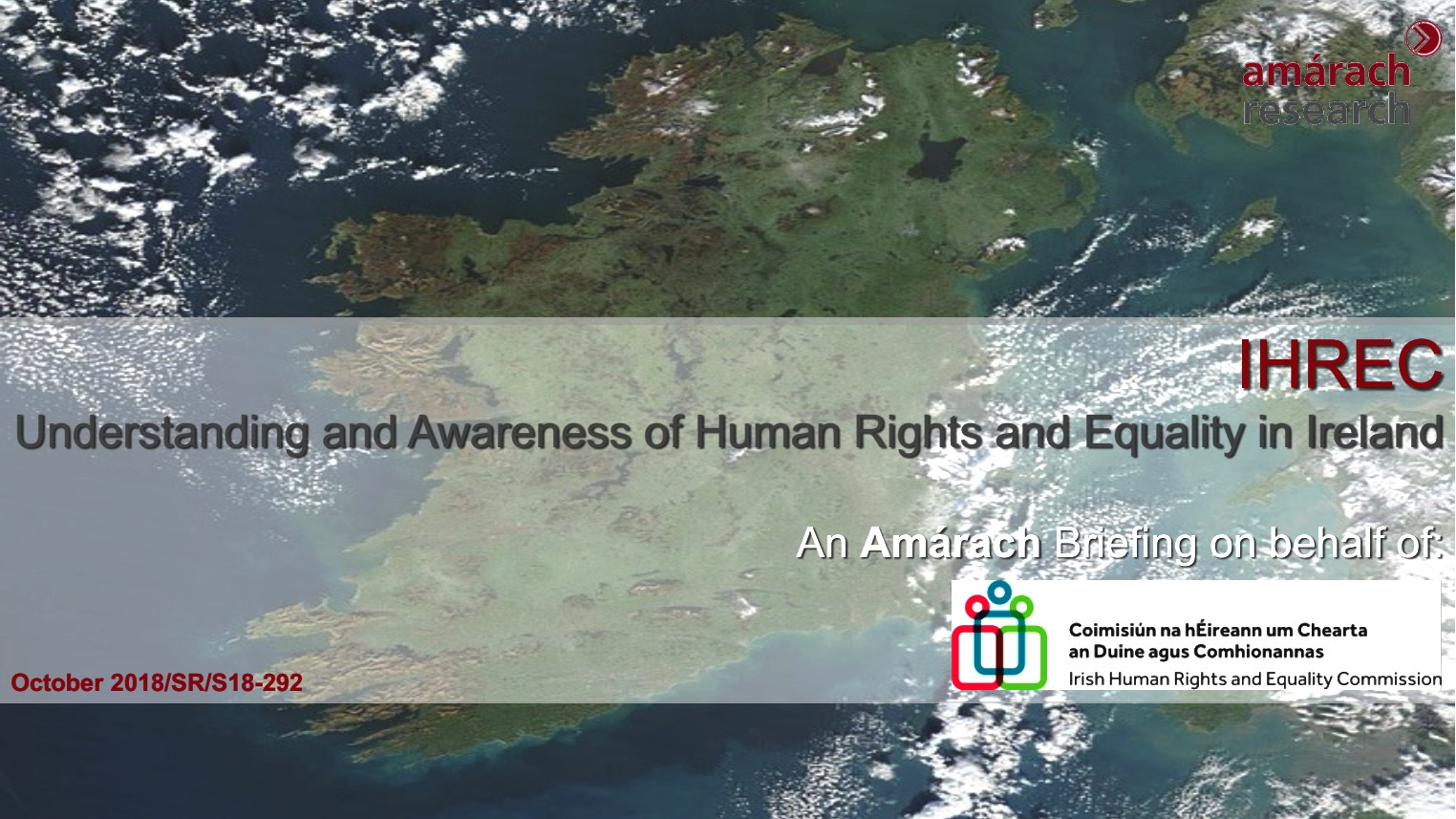 Monday 10th December 2018 – IHREC
IRHREC published survey results to mark International Human Rights Day & the 70th Anniversary of Universal Declaration.  IHREC commissionned an Amárach Research team  to survey over 1200 people to understand the understanding and awareness of Human Rights in Ireland.  People in Ireland overwhelmingly (84%) believe that stronger protections for human rights and equality makes the country a better place to live, with 86% agreeing that they care deeply about making Ireland a fairer place to live,
The poll results also show that:
More to do on human rights and equality – 85% of people believe we still have significant work to do in Ireland to protect human rights and equality – this figure is up 6% from a similar poll carried out in 2015.
Housing – 82% of people generally, and 89% of 18-24-year olds believe that housing should be considered as a human right. 63% of people generally, and 78% of 18-24-year olds believe that a right to housing should be entered into Ireland's Constitution.
Minority rights – People consider that Members of the Traveller Community are most likely to have their human rights infringed or to experience discrimination in Ireland, with 29% of people identifying Travellers as the most at risk group.
Disabilities – People ranked job hunting (74%) as the area when people with disabilities are most likely to encounter discrimination, over accessing public transport (66%) or in work (59%).
Equality of opportunity – Opinion is sharply divided on a person's ability to achieve their potential in our society with 36% believing that potential is limited by prejudice, discrimination or neglect compared to 37% who believe that it is not.
International leadership – Just under a quarter of people (23%) feel that Ireland is an international leader when it comes to human rights and equality.
IHREC press release: www.ihrec.ie
Full research here!
.

Monday 10th December 2018 – 10.30am to 12.30pm – Mansion House, Dublin
Dublin City Interfaith Forum will launch of 'DCIF Strategy 2018 – 2021'. The DCIF's strategy will outline new ways for people of diverse faiths to work together, respecting each other and preventing societal polarization or hostility by creating positive interactions between the communities.
.

Monday 10th December – 11.30am to 1pm – FLAC (Free Legal Advice Centres) Dorset Street, Dublin
Launch of Independent Living Movement (ILMI) "A Guide to the Law in Ireland in relation to Disability". Anna O Duffy has written an ILMI Disability Guide to the Law which clearly informs disabled people and about their rights, the laws that relate to disabled people and what disabled people can do if they believe their rights have been violated. This document will be launched at the offices of the Free Legal Advice Centres (FLAC) on Dorset Street. There will be inputs from disability activists, author Anna O Duffy and Eilis Barry, CEO of FLAC. Live Streaming via www.facebook.com/ILMIreland
.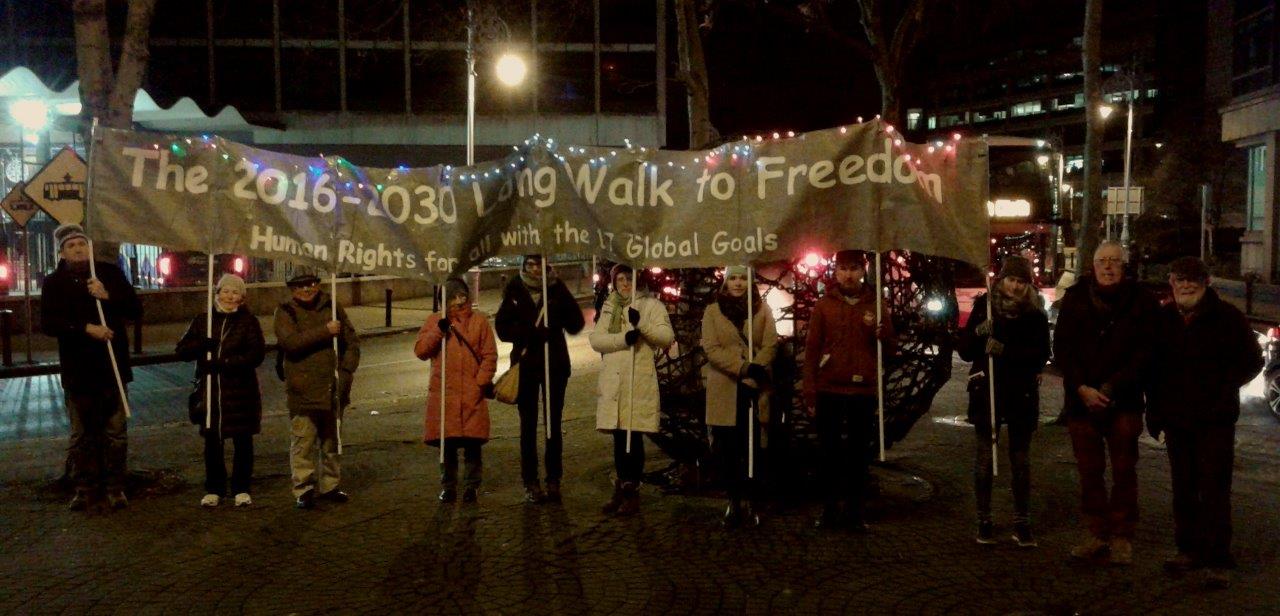 Monday 10th December 2018 –  4.30pm to 5.30pm – Mansion House, Dublin
On Human Rights Day,  ATD Ireland invited ATD volunteers to #StandUp4HumanRights and to #LightTheWay on the 17 #GlobalGoals of the #2030Agenda. They joined the "Long Walk to Freedom – Episode 4", the fourth symbolic candlelit walk of a series of 16 walks which take place each year from 2015 (Episode 1) to 2030, on Human Rights Day! Details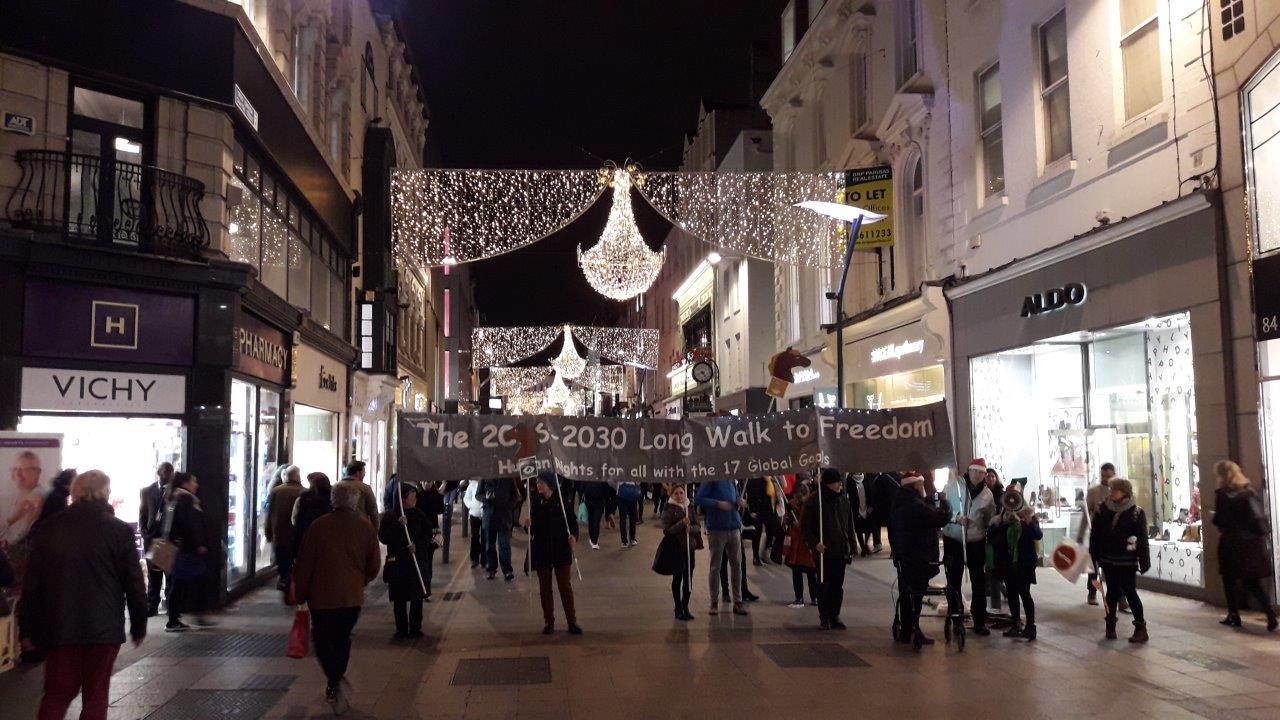 More pictures here:
www.facebook.com
.
.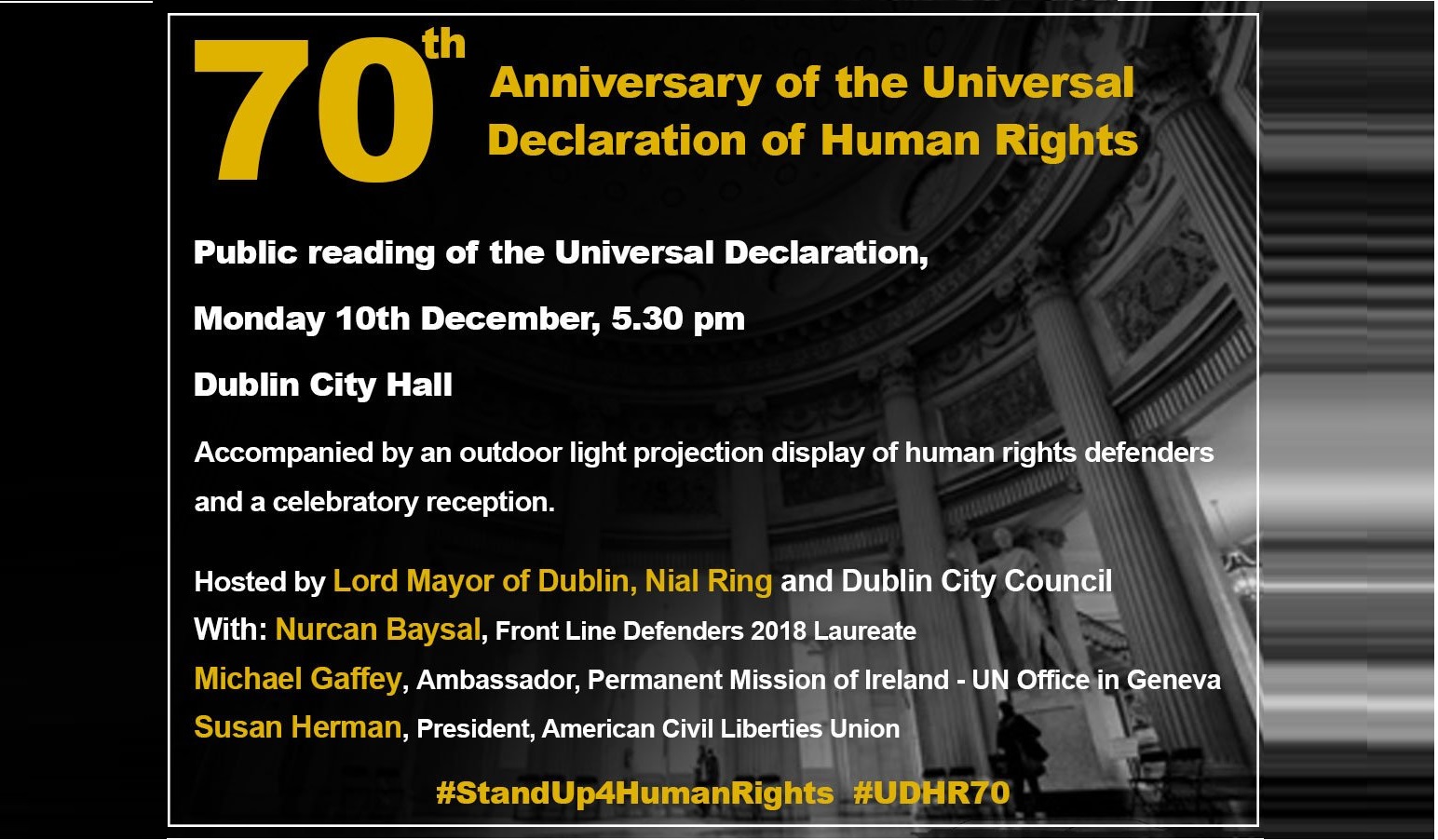 Monday 10th December 2018 –  5.30pm – City Hall, Dublin
Lord Mayor of Dublin Nial Ring and his guests red the Universal Declaration of Human Rights on the steps of City Hall at 6pm on 10th December 2018. This was done in connection with 9 other Lord Mayors of European cities, reading the same text at the same time.  Joining him to read from the Declaration were: Michael Gaffey, Ambassador, Permanent Mission of Ireland to the United Nations Office in Geneva – Nurcan Baysal, Kurdish Writer & Human Rights Defender (overall winner for 2018 The Front Line Defenders Award for Human Rights Defenders at Risk held in City Hall earlier this year) – Susan Herman, President, American Civil Liberties Union. At the same time Front Line Defenders organised a projection of portraits of Human Rights Defenders on a building close to City Hall marking also the 20 years of a UN agreement to protect HR Defenders.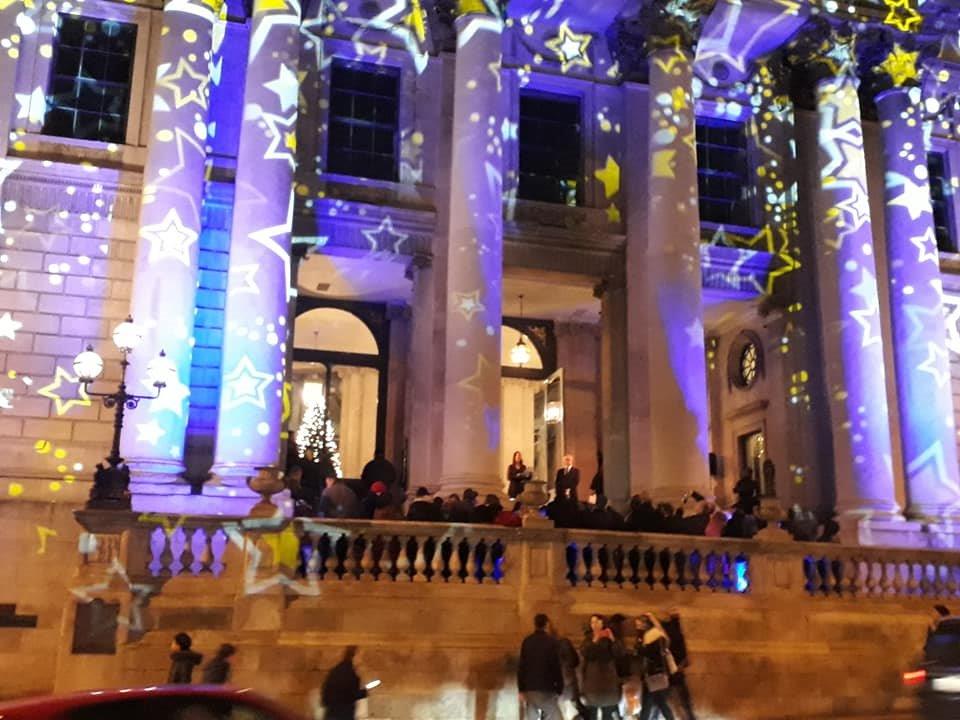 More pictures: www.facebook.com
.
.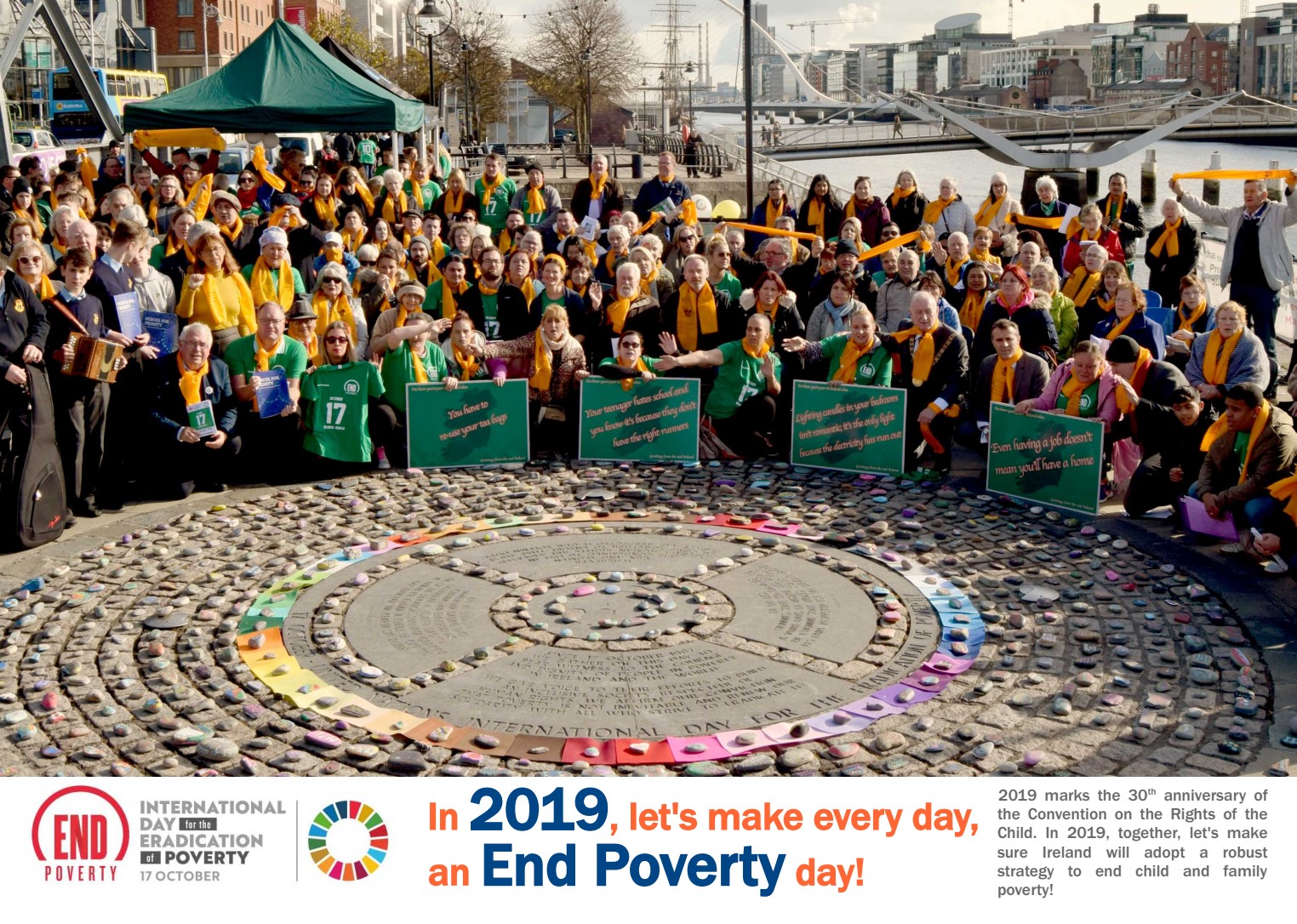 Monday 10th December 2018 –  On-line – Dublin
The launch of the electronic version of the 2019 "End Poverty with Human Rights" Calendar was organised by the Irish Committee for the UN End Poverty Day.  The printed version will be launched on the 20th December, International Day of Human Solidarity.  Details
.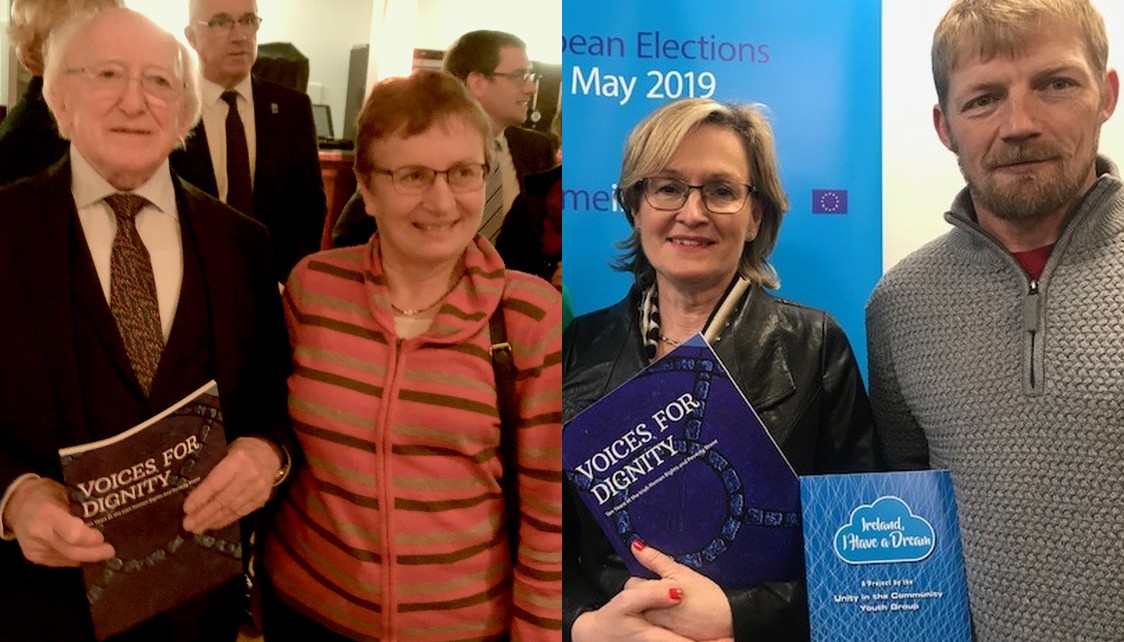 Promotion of "Voices For Dignity", the memorial book on 10 years of activism at the Human Rights and Poverty Stone
On Human Rights Day and in the following days, ATD Ireland promoted the memorial book "Voices for Dignity" and its central message "Situation of severe poverty are a violation of Human Rights". We thank the President Michael D Higgins and the Vice President of the European Parliament Mairead McGuinness for their interest in this publication.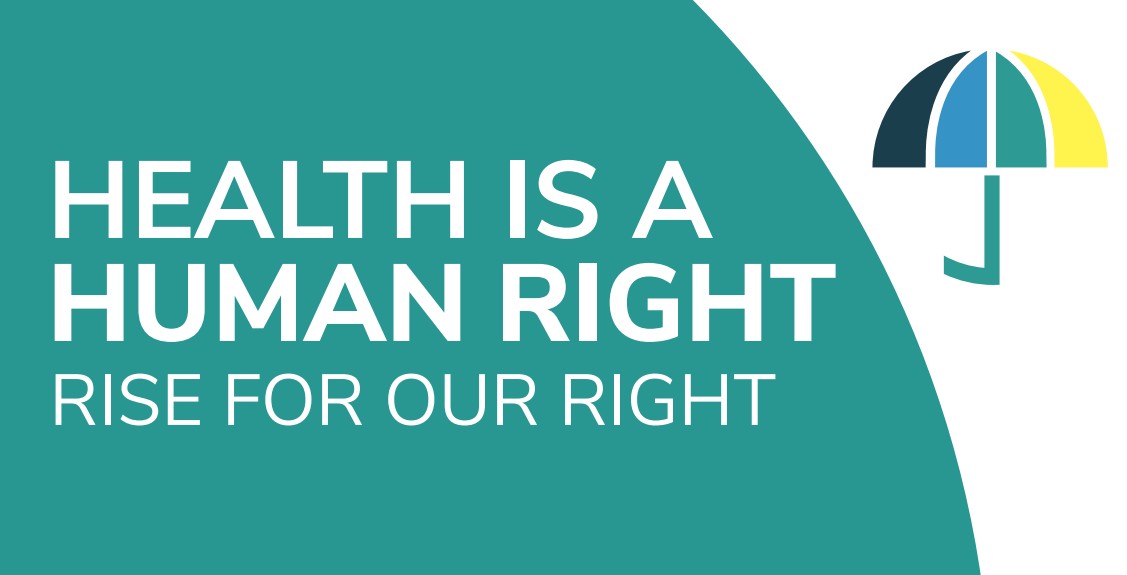 Wednesday 12 December 2018 – Universal Health Coverage Day
As a follow up of the #HumanRightsDay mobilisation, and to pledge that health is a #HumanRights, the Unity in the Community Youth Group supported by ATD Ireland discussed #UHCDay and recorded the following message on video!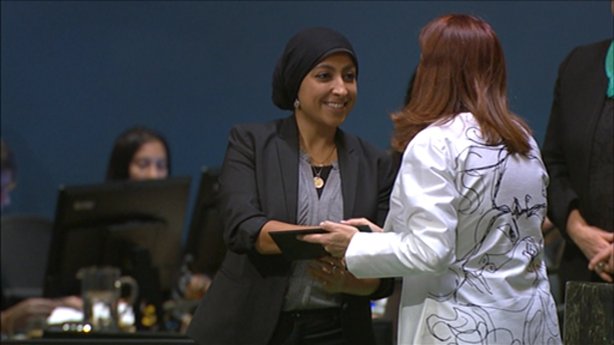 Tuesday 18 December – United Nations – New York
The Irish-based human rights organisation, Front Line Defenders, has received the United Nations Human Rights Prize for 2018. The award is given to individuals and organisations in recognition of outstanding achievement in human rights.
RTE Coverage here!