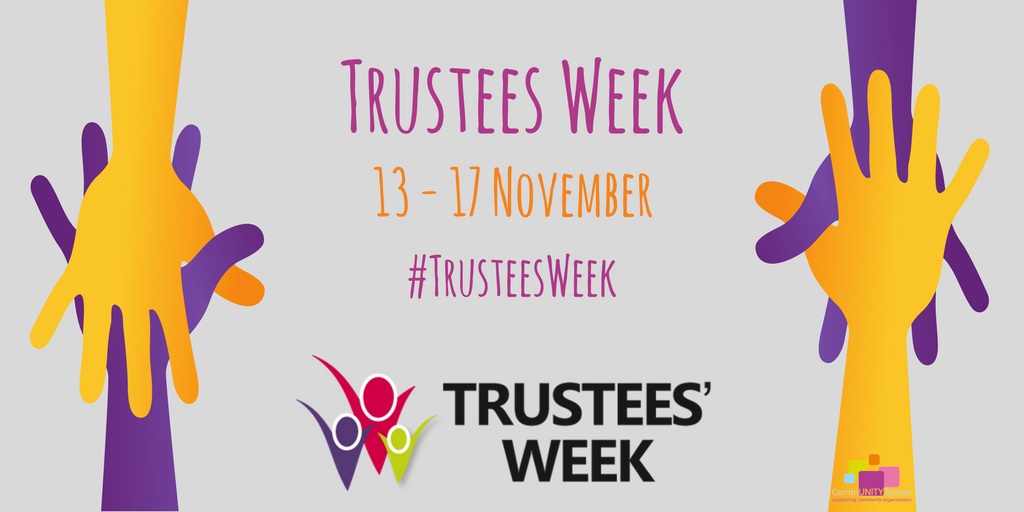 Ireland's first Trustees' Week takes place from November 13-17.  ATD volunteers and staff members from the ATD International volunteer corps are happy to mark the week, being organised by the Charities Regulator, The Wheel, Charities Institute Ireland, Dóchas, the Carmichael Centre, Boardmatch Ireland and Volunteer Ireland.
By celebrating Trustees' Week we aim:
To celebrate and thank our trustees for the key role which they play in the governance and administration of ATD Ireland;
To highlight the importance of good governance of boards and raise our awareness about the need of thorough knowledge of trustees' roles and responsibilities, education and upskilling of trustees;
To discuss with many members and friends of ATD with the hope that new trustees may come forward in the future. Each year at our AGM in May, the board welcomes new directors!
At the occasion of Irish Trustees' Week, meet our Board!
Marie Williams
I'm is the director of the Dominican Justice Office, where I coordinate a peer-support project and network for women seeking asylum in Ireland and who live in the Direct Provision system. I hope my extensive experience in community development and project management in the area of intercultural integration, human rights and anti-racism supports the work of ATD Ireland. I'm passionate about Restorative Justice, Mediation and Conflict Intervention, and for over seven years was a Board member of Facing Forward, a voluntary organisation that promotes restorative practices, with a focus on serious crime. During this time, I worked as researcher for the report 'Sexual Trauma and Abuse: Restorative and Transformative Possibilities?', a joint initiative between UCD and Facing Forward.
Isabelle Pypaert Perrin
I'm native of Belgium. I joined the ATD International Volunteer Corps in 1981 and have since worked in many different countries in addition to Belgium. I helped build ATD local projects in a number of different cultural contexts in Europe, Central America, the Caribbean, and Asia. Particularly formative for me was the opportunity to be in ATD founder Joseph Wresinski's personal assistants team for several years. Through my work with him, I saw how ATD's people-centred work grows, person by person. I first joined the ATD International Leadership Team in 2008 and in 2012 I was asked by dedicated Committee of members of ATD to take the role of International Director General.
Juliette Péchenart
I am a French national who has been living and working in Ireland for nearly forty years. I retired from Dublin City University in September 2017 where I lectured in French and Business Ethics through French and chaired various BA's. I started volunteering with ATD Ireland in 2015 as I was already familiar with the meaningful work of ATD in France. I'm inspired and humbled by the people I meet through ATD Ireland. In 2017 I was involved in the 'If only you knew – Stories of change' project. This is such a powerful testimony of courage, dignity and hope in the face of exclusion and adversity.
Gerald Doherty (Chairperson)
I have been involved with ATD International in Ireland since 2001, and I joined ATD's Board in 2009 when the charity ATD Ireland was eventually registered in Dublin. Originally a biochemist, I became increasingly interested in social justice issues from the mid-1980s. I spent 15 years in the Dublin Simon Community as a part-time and full-time volunteer. In 1994 I gave up biochemistry to become a community worker. Since then, most of my work has been in the Dublin 1 area. I believe very strongly that we need to work towards economic and social equality, and that we have to collectively change how we live if we want to stay on this planet. I think the first step in all of this is to deepen democracy: that means always looking for new ways to give people a say in the decisions that affect them.
Hugh Frazer
I spent most of my career working to combat poverty and social exclusion and promote community development. I'm really passionate about achieving a more inclusive, just, sustainable and equal society. I started as a community worker in Belfast, later I became director of both the Northern Ireland Voluntary Trust and the Combat Poverty Agency. Today I serve as an expert in the European Commission and coordinator of EU-wide networks of experts on poverty and social policy. I have written extensively about poverty, community development and community relations and I train students as adjunct professor in Maynooth University. In my spare time (when I find it) I paint.
Martin Byrne (Secretary)
I've been involved for the past thirty years as a Christian Brother in community education in Dublin's inner city. My interests include being a Presidents Awards Leader, a participant in the North Wall Folk Group and being a regular, slow jogger. For the past twenty years, in collaboration with the North Wall community, we have annually published books of local stories in an urban, contextual theology genre. Besides acting as a Board Member with ATD Fourth World Ireland, I serve on the Advisory Committee of the Margaret Alyward Centre for Faith and Dialogue.
Gary Broderick
I am the father of 2 amazing girls. I have worked in the field of addiction for 25 years as a counsellor, a lecturer and a manager. I've chaired and sat on Boards since 1988, working with Credit Unions, family support projects, addiction projects and ethics committees. I believe that kindness and flexibility are central to a good service and that we are ultimately all working to heal the damage that poverty and trauma cause. I strive to build community responses filled with gentleness, laughter, fun and just a little bit of audacious creativity… oh, and of course, proper governance!