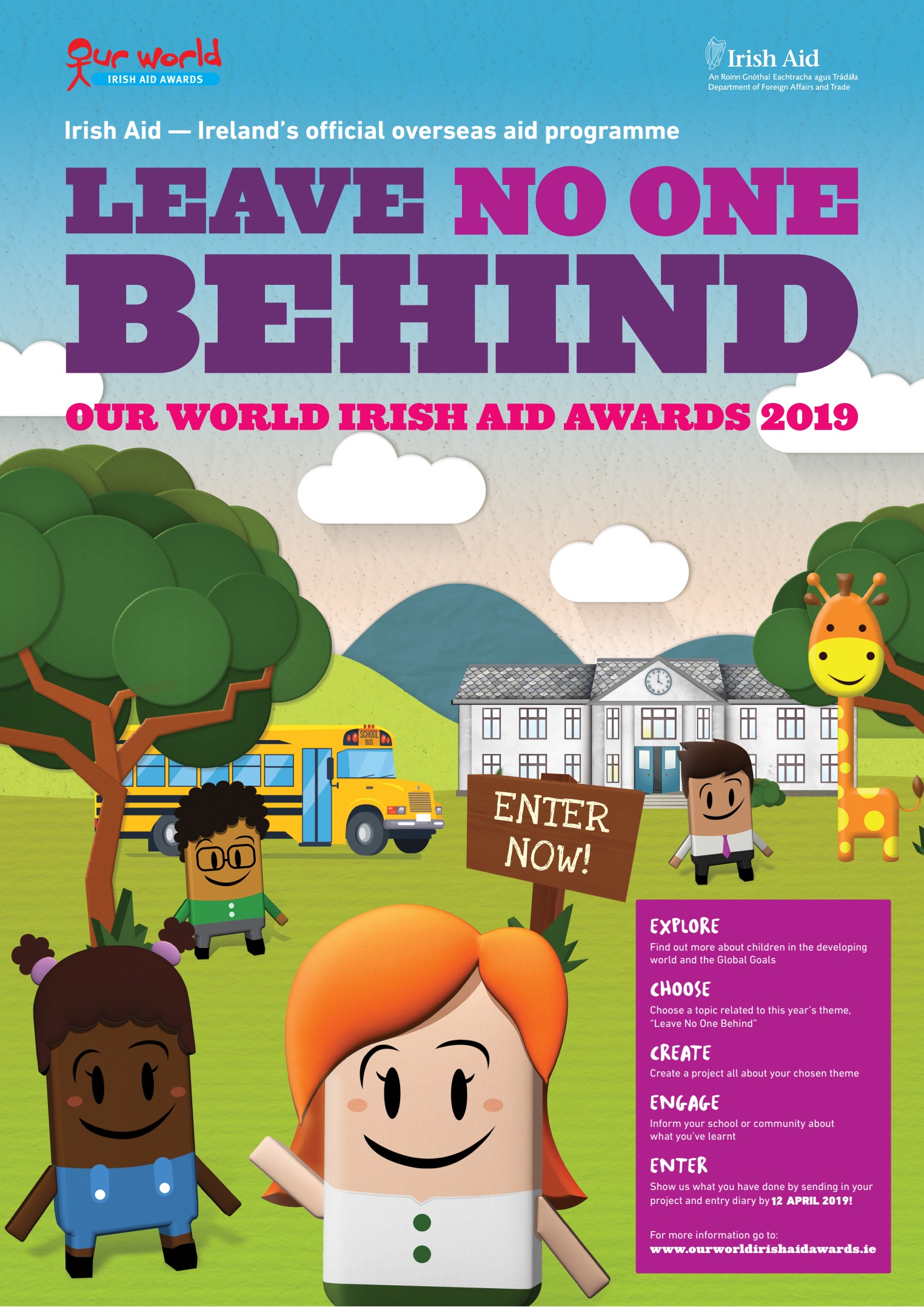 The Our World Irish Aid Awards seek to enable pupils to learn about the lives of children and their families in developing countries and how Ireland, through Irish Aid, and 192 other countries in the United Nations are working together to create a safer and fairer world, and a better future for all the world's children.
This year's Awards theme, Leave No One Behind, is an opportunity to discover a children's movement focused on the "Leave No One Behind" challenge: Tapori
The closing date for entries for this year's Our World Irish Aid Awards is Friday April 12th 2019, so there is still  time to get involved! Entering a project is simple.
All teachers need to do is complete the lesson plans available on the dedicated website and have pupils create a project in any format to showcase what they have learnt about the Global Goals, the Leave No One Behind promise and the work of Irish Aid.
If you are still looking for ideas to create a project with pupils, visit the Tapori website! The website is full of stories and activities designed to facilitate discussions on ways to walk the talk of the "leave no one behind" promise!
More:

The Our World Awrads Teacher Booklet
The Tapori Presentation Leaflet
"Come with us" – a 25 minutes video on the Tapori children movement
(here below)