Our work would not be possible without the financial support of ATD supporters around the world.
ATD Ireland (Registered Charity 18 678) is committed to the highest standard of efficiency and transparency in our financial transactions. Read ATD's Charter of financial ethics.
ATD staff members (all members of the ATD overseas volunteers corps) agree on a stipend that is decided upon together and which is the same for everyone within the same country, regardless of seniority or responsibility. For Ireland in 2013, this figure was €730 a month along with health insurance and rent allowances.
At the start of 2016, make a once off donation to ATD and recieve our gift, our new Greetings Cards.

Discover our  Greetings Cards. For each donation we are happy to thank you offering you a bunch of Cards!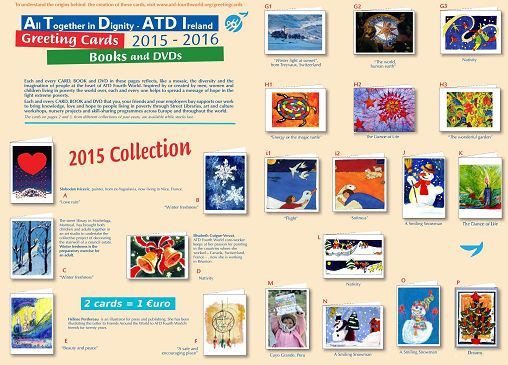 You can donate by sending a cheque payable to ATD Fourth World-Ireland Ltd to ATD, 26, Mountjoy Square, Dublin 1.
You can make a direct bank transfer using the details below: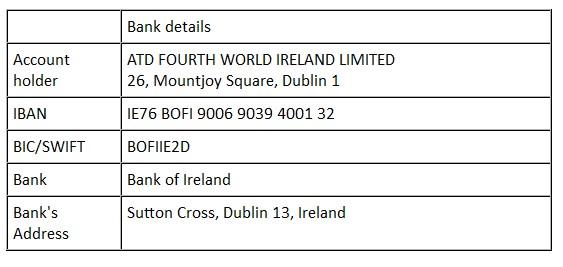 Credit Card Online Donation will be possible soon from this site! For now, we invite you to use the ATD international online donation center  in French €uro Zone! When donating, chose in list of countries "Irlande"!
Thank you in advance! The ATD Board and the Dublin Team!