Promoting the wider campaign to have socioeconomic discrimination recognized as a tenth ground of discrimination in the Irish Equal Status Act
The project entitled 'Does it Only Happen to Me?' contributes to the wider campaign to have socioeconomic discrimination recognized as a tenth ground of discrimination in the Irish Equal Status Act. Our Socio-Economic Status (SES) project offers a platform for members and volunteers of ATD's network to provide a space for people who experience socioeconomic discrimination to communicate their stories. We are beginning to see our hard work pay off as the campaign to end socioeconomic discrimination continues to be picked up and spread by individuals and agencies throughout Ireland. Equality must prevail! #10thground
The report, "Does It Only Happen to Me? Living in the shadows of Socio-Economic Discrimination'' was launched on Wednesday 18th September by Senator Lynn Ruane at an event prepared by All Together in Dignity Ireland.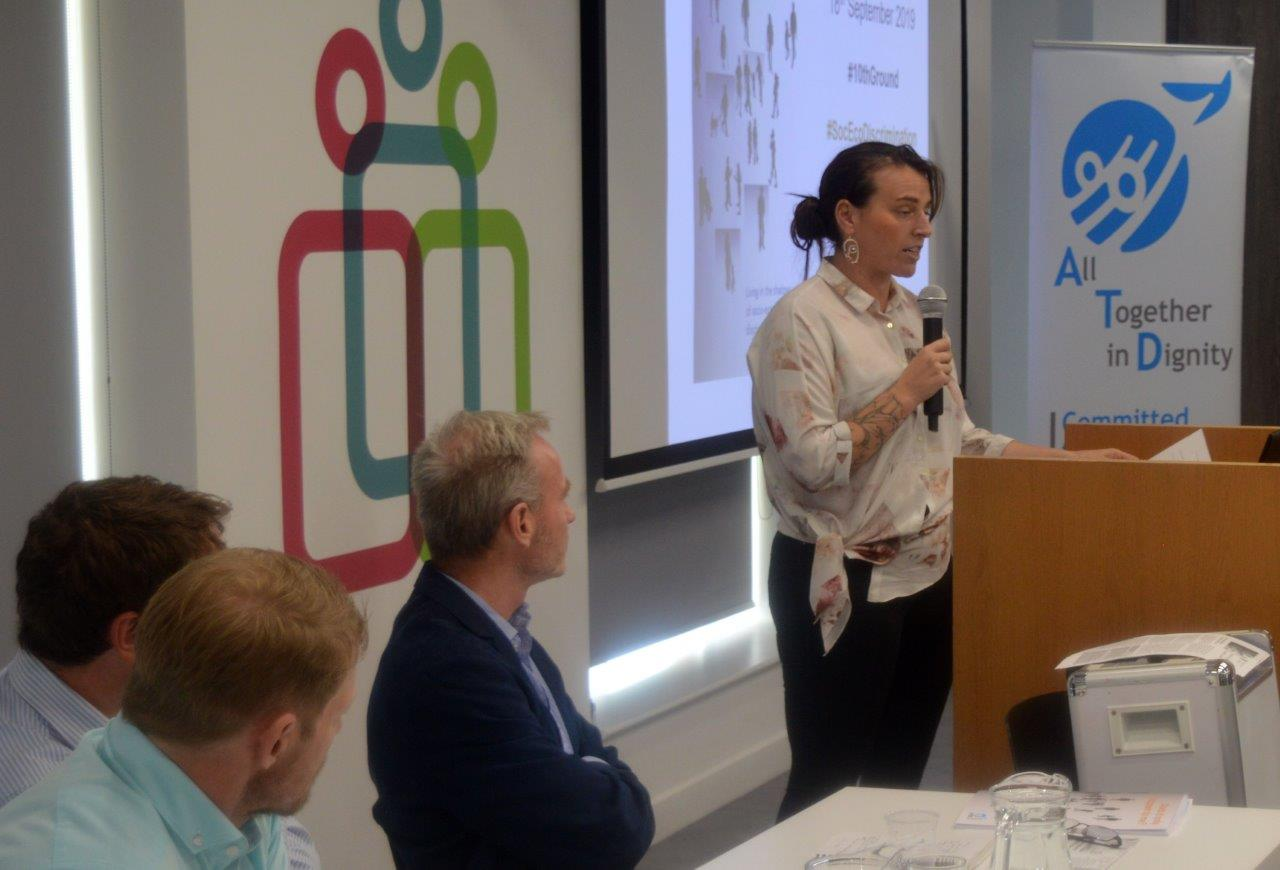 The 19 recommendations from the report were discussed by academics, elected representatives, civil society organisations and people with direct experience of discrimination gathered in the Auditorium of the Irish Human Rights and Equality Commission (IHREC).
The report calls on the Government and the Oireachtas to speed up the passage of the Private Members Bill introducing the recognition of a tenth ground of discrimination in the Irish Equal Status Act.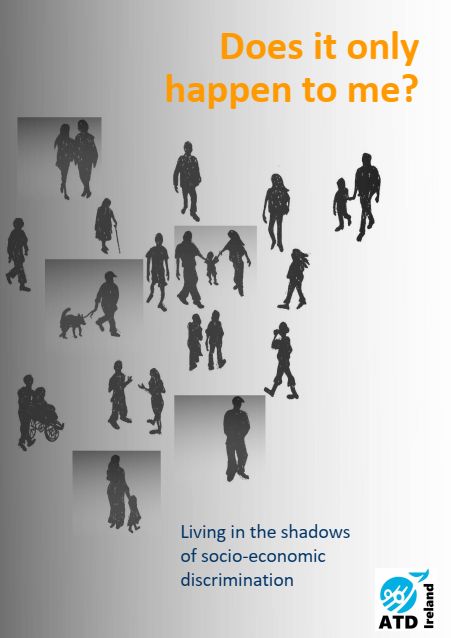 Download the full report here!
                                                    Download the ATD Summary Report here!
                                                           Watch summary video of event here!
Read ATD's full press release here!
Discover the report's recommendations here!
The programme of the launch event is available here!
Social media hashtags #10thGround #SocEcoDiscrimination #IHRECsupported