"What is Christmas? It is tenderness for the past, courage for the present, hope for the future."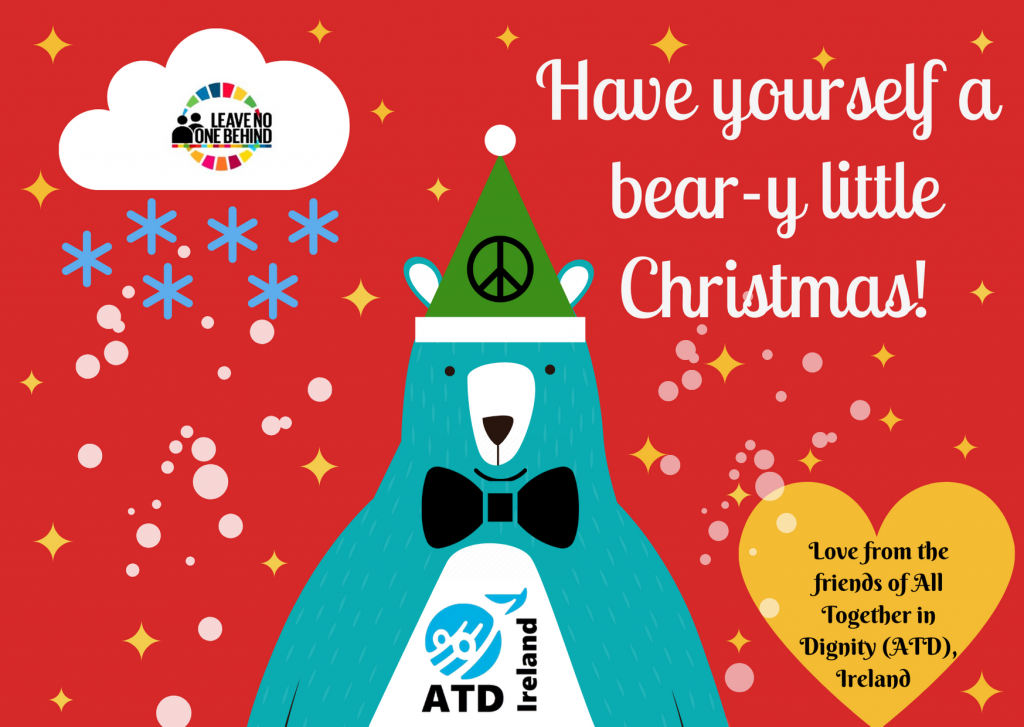 We hope you all enjoyed a blessed festive season. There was a great Christmas spirit in the office for the last while before our holidays, where we had been practicing our seasonal songs before our annual carol fundraiser on Grafton Street on December 10th. We would like to sincerely thank all our friends and allies who lent us their voice for a fun and frosty evening.
Whilst we may not be winning any awards for our singing abilities, our cheery presence was felt by the many passers by who smiled, sang, danced and took photos alongside us. We were delighted to raise over 500 euros within 2 hours, double the amount of last year!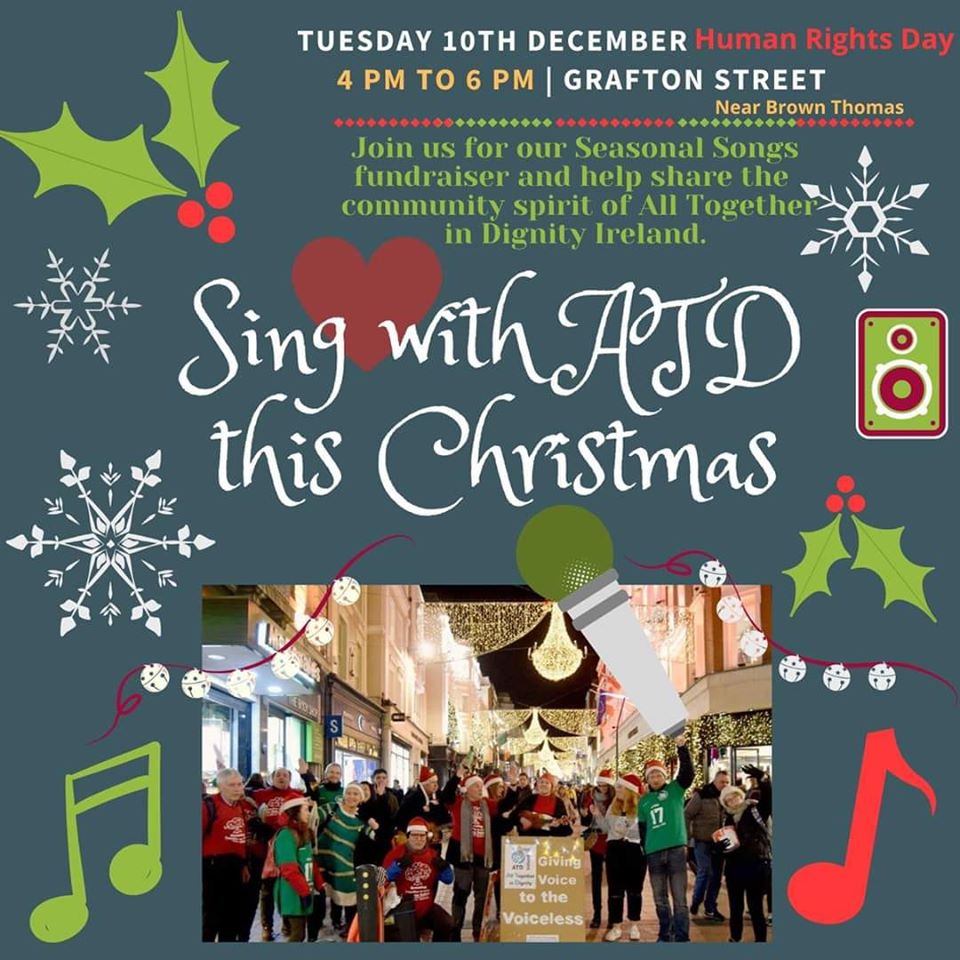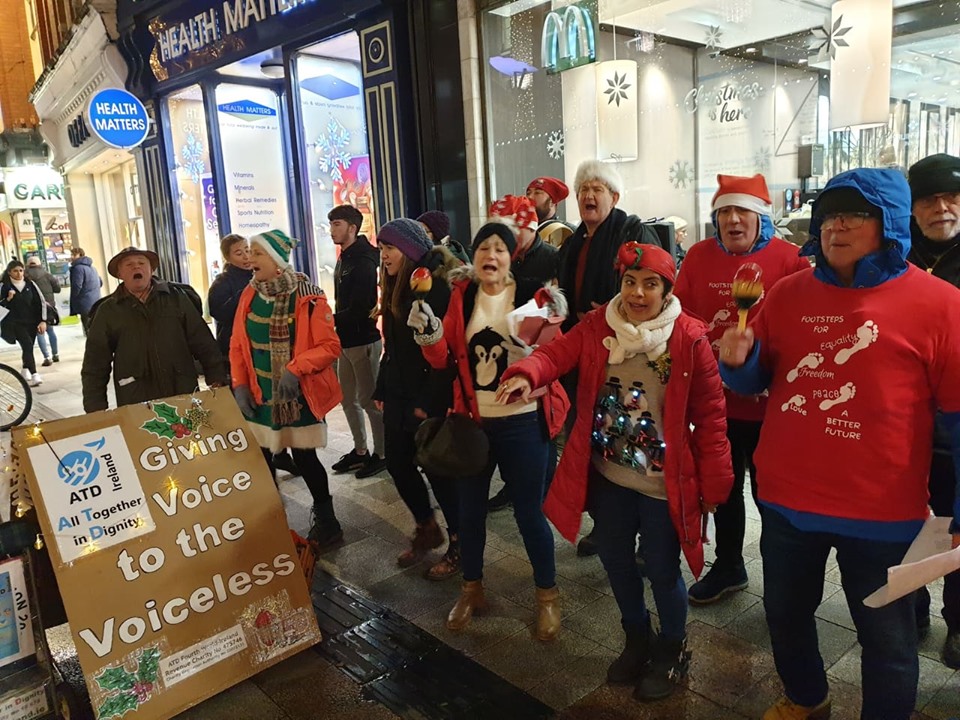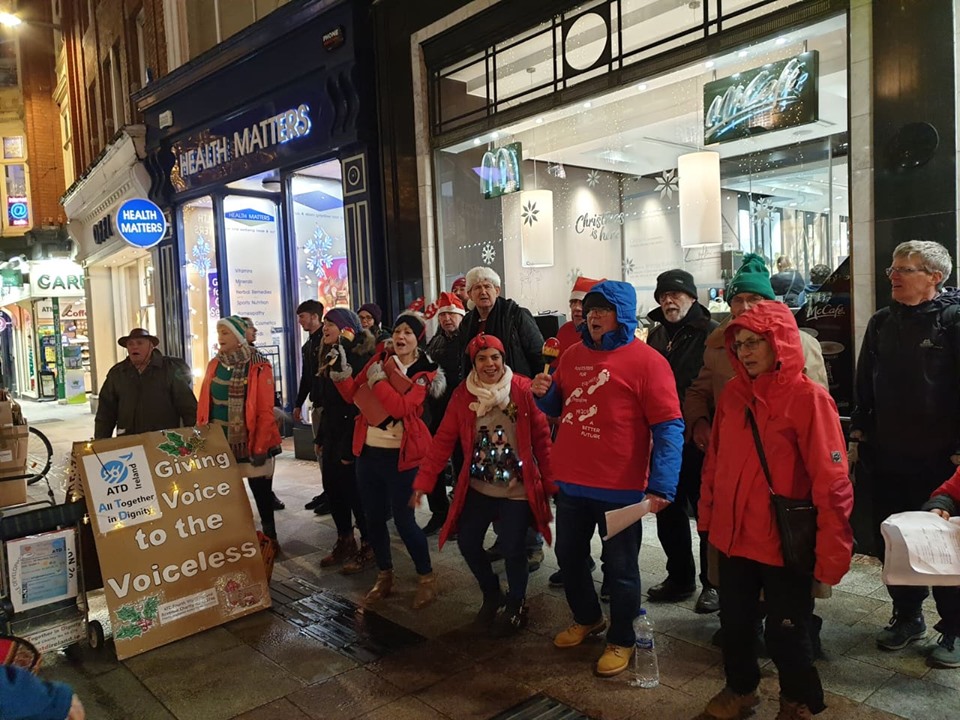 To celebrate the New Year, we then welcomed friends to the office on the 8th of January for a New Years celebration to share our french cake Les Galettes des Rois, crowns and other delights. A great time was had chatting and reminiscing on a fun and productive year, whilst watching a 2019 slideshow of photos of all that we got up to, prepared by ATD.
We would like to thank everyone for making 2019 such a special year.
Here's to another 🙂