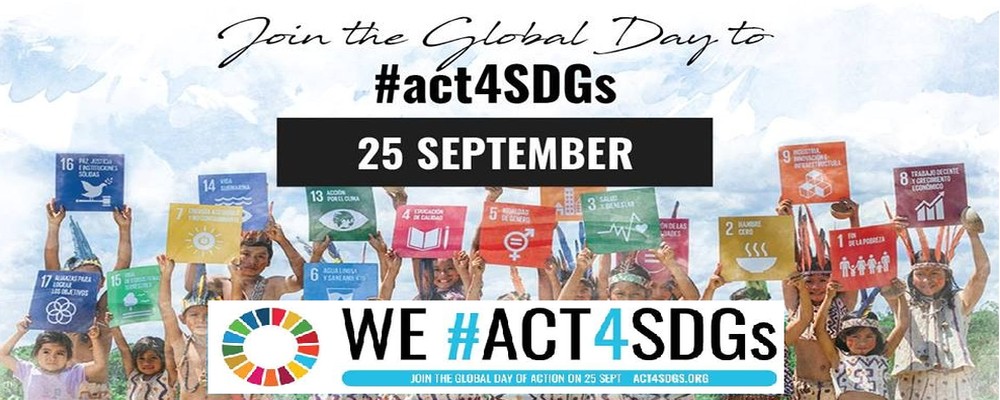 The 25th September 2018 marks the 3rd anniversary of the adoption of the United Nations' 2030 Agenda for Sustainable Development which includes the 17 Goals, the Leave No One Behind Promise and the recognition that poverty is the key issue to address for a better future for people and the planet.
Worldwide this day is marked as a Global Day of Action, under the #Act4SDGs Campaign 
www.act4sdgs.org
Major events will take place in New York and at the United Nations to reinforce the commitments towards this transformative and needed agenda to secure a better future for all. The Tanaiste Simon Coveney will be joining the annual global Central Park concert which is marking this anniversary. He will speak at the
2018 Global Citizen Festival
in Central New York City on 29th Sept and will be seen live worldwide.
Since 2015 ATD Ireland has been one of the leading organisations among members of Coalition 2030 to make sure people and NGOs come together and mark this day by running street actions in Dublin and raising awareness among the Irish public of the Sustainable Development Goals.
In 2018, on Tuesday 25th September 2018, ATD and the Coalition 2030 invite Irish citizens to rally from 1pm to 2.15pm under the motto: "17 Global Goals and one Promise: to Leave No One Behind". The gathering will start on O'Connell Bridge and the participants will then march to the Garden of Remembrance
At 1.17pm (1 promise, 17 goals) a historic photo with Ambassadors, Coalition 2030 members, special guests and citizens joining the rally will be taken from the O'Connell Bridge. The picture will include a giant banner displayed on the Rosie Hackett Bridge.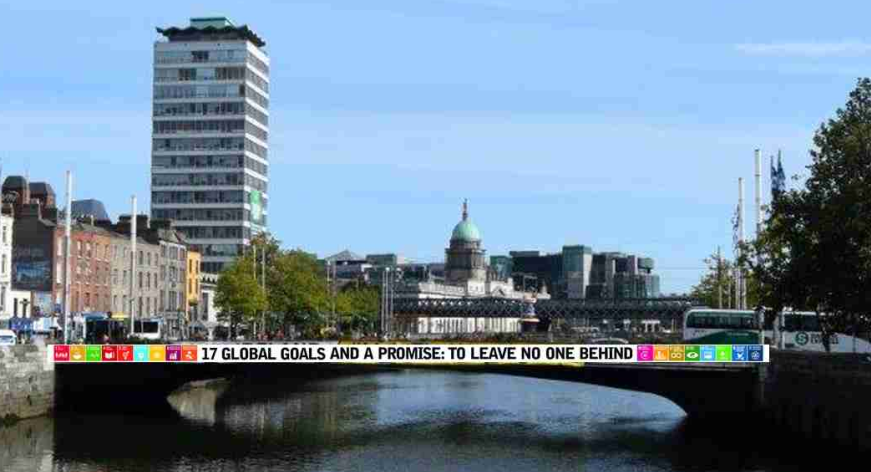 For ATD, the day will be the occasion to announce the "Leave No One Behind Summit" which will take place on Zero Hunger Day – Goal 2, and one day before End Poverty Day – Goal 1 (16 October is World Food Day and 17 October is International Day for the Eradication of Poverty). To register for the Summit, visit www.eventbrite.ie