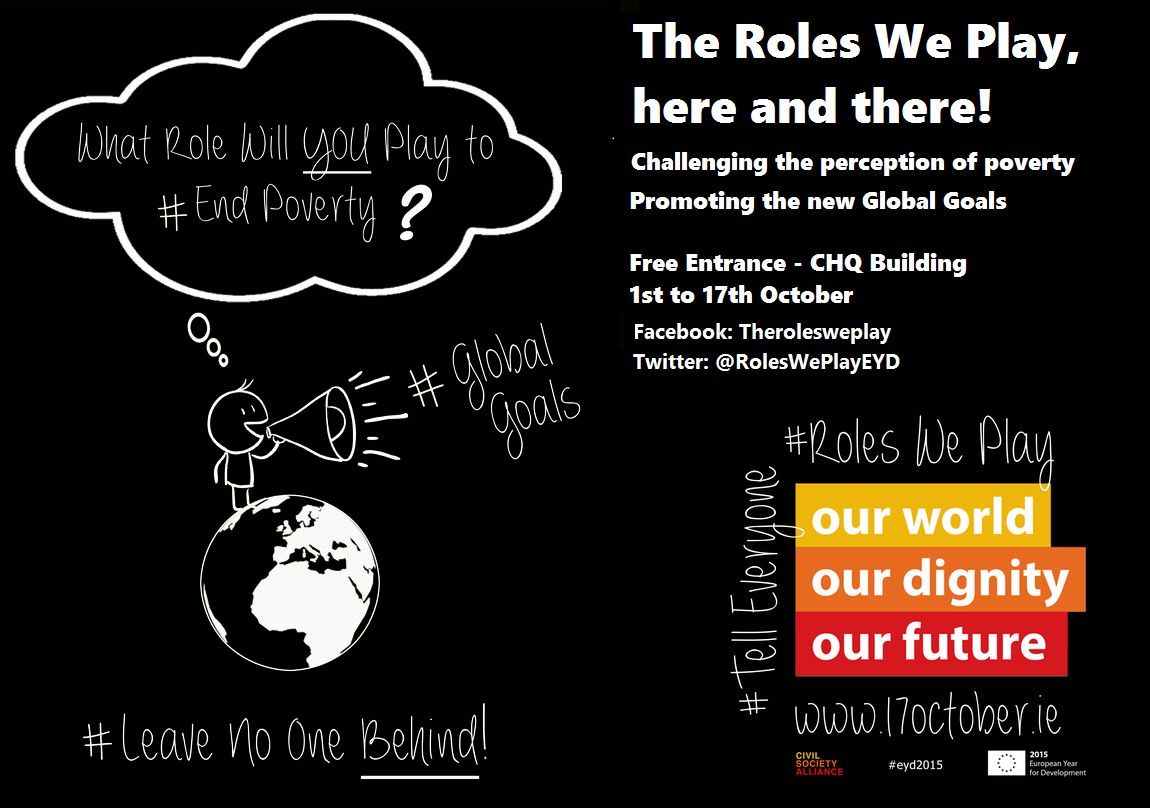 The Roles We Play, "Here and There"
All Together in Dignity Ireland (ATD) in collaboration with ATD UK and artist photographer Eva Sajovic, is proud to present the UK exhibition  The Roles We Play: Recognising the Contribution of People in Poverty.
This collection of photographic portraits and self written biographies exploring the roles played by those living in poverty within their families, communities and society at large.
The aim is to highlight the efforts of individuals living in poverty and challenge the negative attitudes often held towards them.
From Thursday 1st to Saturday 17th October 2015, the exhibition The Roles We Play: Recognising the Contributions of People in Poverty "Here andThere" will celebrate the positive contribution of people facing persistent poverty in their communities, in Europe and in the Global South.
There will be a chance to meet some of the project participants and artist Eva Sajovic around a public conversation and workshop on Saturday 17th October at 2pm.
To mark the European Year for Development, and ahead of the UN Day for the Eradication of Poverty (17 October), this exhibition aims to challenge the negative stereotypes about people who experience poverty and social exclusion.
This exhibition will also present the new 17 Universal Global Goals adopted at the UN Sustainable Development Summit (25-27 Sept 2015) and will challenge the visitors with the call: "#TellEveryone about the #RolesWePlay for the #GlobalGoals."
Social Media Workshops will be run near the exhibition on various days (details will be made available on the project Facebook page)

Free Entrance – Opening hours: Mon – Fri: 7am – 7pm. Sat: 10am – 6pm. Sun: closed.
CHQ Building , IFSC, Custom House Quay, Dublin 1
Partners and sponsors: chq Building, ATD Fourth World UK, the Irish Committee for the UN Day for the Eradication of Poverty, the Department of Social Protection (17 October UN Day awareness funding) and the European Civil Society Alliance for the European Year for Development (EYD2015 EU sub-grants)
Exhibition Opening: Thursday 1st October, 1pm (pictures below)