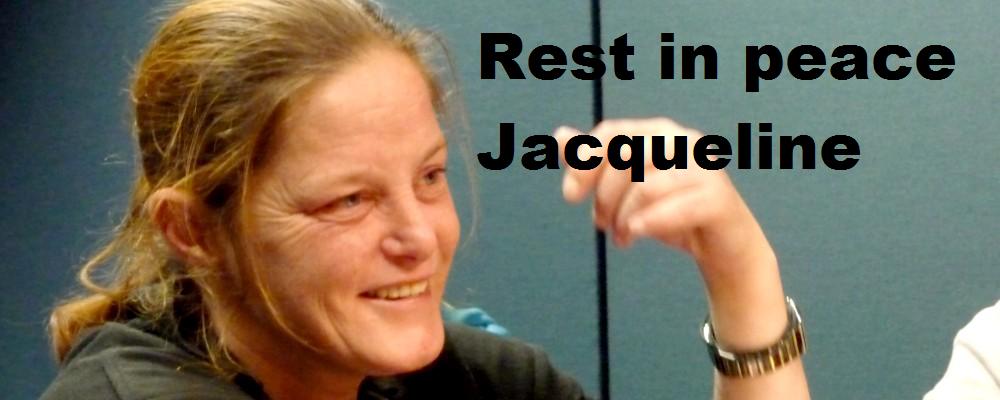 On Sunday morning, July 13, 2014, ATD long-term activist Jacqueline, died peacefully in her sleep.
Her commitment was rooted in her experiences as a child, youth and adult, that made extreme poverty intolerable to her.  She too often witnessed injustice.
In 2009, on RTE Radio One, Jacqueline explained: "I grew up in poverty. My husband and I have been homeless for the last 15 years.  My husband's dad wanted a better life for his children. Unfortunately, he died quite young. He was working on the Docks. We went through at least 8 different B and Bs and hostels. We now live for while in a transitional housing apartment. It is our very first home. We can come and go as we please. As before we pay our rent, but for the first time in our lives, we have our own keys and some privacy!
I look after my husband who is a dialysis patient. I am his carer. It is a full time job. I do worry about him. There are people out there who are now  worst off than us. I pray that they will eventually get into a B&B or hostel to be out of the cold. I pray that they will link in with somebody who will make changes happen, like our current key worker".
When preparing herself to welcome in Dublin the International Committee for the UN Day for Eradication of Poverty  in May 2014, Jacqueline said: "When you're out there (living on the street) no one cares… It took us over 10 years to get the place I'm in now… I know I'd lose this place if they found out that I helped others who I know who are still on the street … But I know what its like… I wouldn't leave any of my family behind… My home is important to me but my family is more important…" .
ATD Ireland is grateful to Jacqueline for everything she has left us, for the determination of her commitment, for her sense of humor.
We have lost an activist and a friend. Let us keep our links strong! With her, with you.