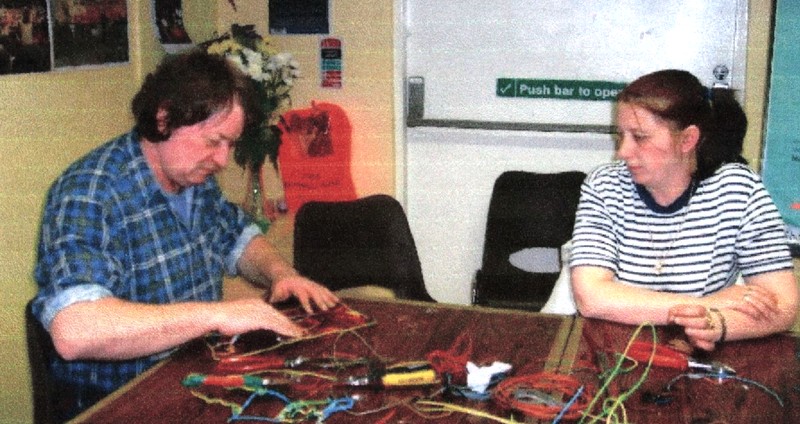 Phil conducted hundreds of wire workshops – here in Dublin
It is with great sadness that the ATD International leadership team announced that Phil Barbier passed away on Sunday 1st July in Montreal, where he and his wife Françoise have been living since August 2016.
Most of ATD's Irish friends remember that Phil and Françoise worked in the ATD Dublin team from 2006 to 2011. They lived in Dublin with their 3 daughters Amelie, Sophie and Zoe.
Phil was 26 when he joined the ATD International Volunteer Corps in 1985, after a few years working as a youth leader in Mons, the last place where he had been put in foster care in his country, Belgium.
Alone and then with Françoise, a volunteer passionate about creating links that free people from extreme poverty, like himself, Phil joined many ATD teams, in Lille, Reims, Dakar, the Movement's international centre, Frimhurst, Brussels, Liège, Reunion Island, Dublin, Montreal…
Many of us in Ireland met him in Dublin or at international events where he proposed to participate in one of his metal wire workshops. Phil was passionate about facilitating and supporting encounters; it was one of his driving forces! And that's what pushed him to create, to invite others to create together.
Phil conducted hundreds of wire workshops in different countries. In Switzerland, using stones sent by Tapori children from all over the world, he and other ATD members created a sculpture "My heart is in this stone", which is still on display at the headquarters of the Office of the High Commissioner for Human Rights in Geneva.
In March 2018 in Montreal Phil learned that he was suffering from cancer. Although this was already at an advanced stage, he wanted to continue working and teaming up with others as much as he could, while fighting the disease. Phil wanted to finish a book about his childhood and youth in institutions, about the extreme violence he had experienced but also how, in spite of all this, he had built his life as an adult.  With this book, to be published in French in 2019, Phil wanted to continue to pass on to ATD members and to a larger audience his passion for bringing about genuine encounters, for overcoming the exclusion provoked by the fear of others, and for continuing to build a movement of people against poverty and marginalisation.
Phil's funeral involved several stages, in Montreal, in Mons (Belgium) – the town where he was born, and in ATD Headquarter in France on 1st September 2018.
Here is the message prepared by ATD Ireland for the 1st September memorial service.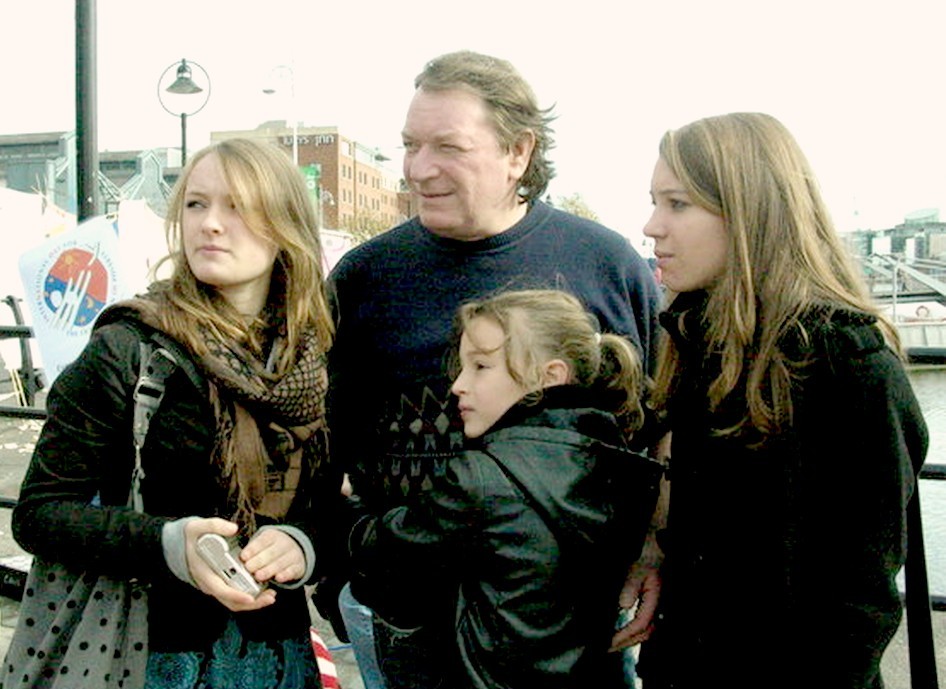 Phil with his 3 daughters Sophie, Zoe and Amelie – 17 October 2008