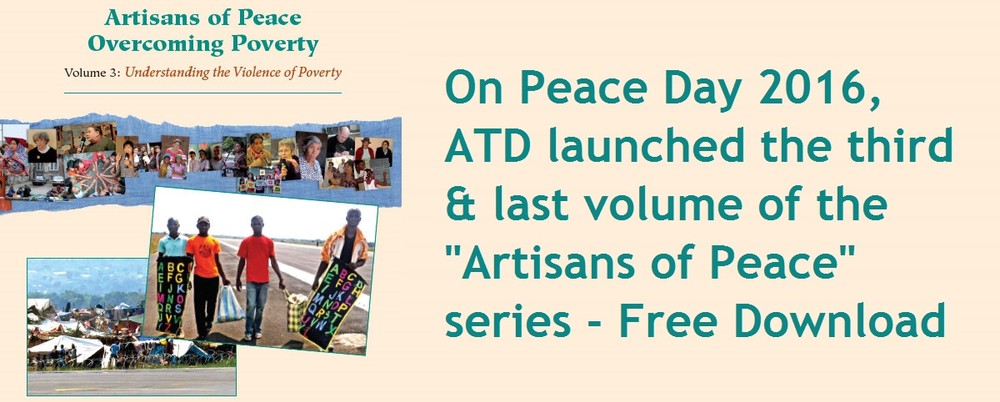 How can there be less violence and more peace in the world?
Despite peacekeeping forces, demonstrations, and calls for tolerance and mutual understanding, our societies remain rife with bitterness that gives birth to violence in many forms.
The 3 volumes of the Artisans of Peace Overcoming Poverty series tell the stories of partners in peace-building whose efforts have too often remained unrecognised
The 3 books wer written in close collaboration with people living in poverty around the world. Part of ATD's grassroots work involves not only inviting people in poverty to speak about their personal experiences in their own words, but also creating opportunities for them to meet with their peers around the world. In this way, people who know first-hand what it means to be victimised by stereotypes lead us to a new understanding of the violence of poverty. They know what it means to speak up about this violence and they see every day the choices people make to work towards peace. They have a powerful message about how we can work to build a more peaceful world.
Artisans of Peace Volumes can be purchased on Amazon as a paperback (here volume 3) or can be downloaded for free as PDFs: