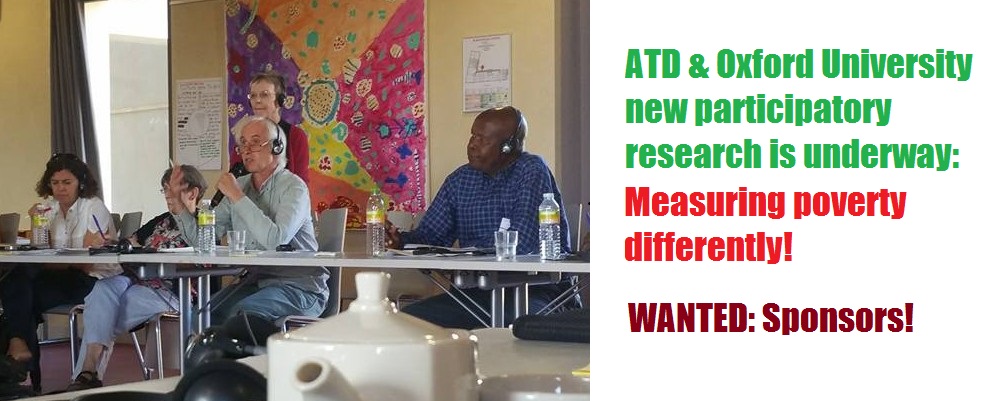 ATD International and the Social Policy Institute of the Oxford University launched two weeks ago a participatory research project to develop new measures of poverty. The project did start with a seminar in Villarceaux, France, from 5 to 10 September 2016, with representatives of all the countries involved: Bangladesh, Bolivia, Tanzania, and the UK for the main project; and the USA, Ukraine, and France for satellite projects.
The research will be carried out until June 2019. It will generate proposals about how to measure poverty, and these will be processed by statisticians to define new indicators. For ATD's expenses of the project, the French Development Agency will provide 44% of the financing. ATD International is still looking for the remaining 56%.
Xavier Godinot, from ATD's research institute, and Professor Robert Walker, from the University of Oxford, will coordinate the work of the national research teams, under the supervision of the international experts on the Academic Advisory Panel.
Read more here from Xavier Godinot, who coordinates the project for ATD Internatiional.
Some pictures from the launching seminar of the project
in Villarceaux, France, from 5 to 10 September 2016