The National 17 October Committee is pleased to announce the installation of a new information plaque at the Human Rights and Poverty Stone, Customs House Quay, Dublin to mark the International United Nations Day for the Eradication of Poverty every 17 October.
The Committee wishes to acknowledge the support of the Department of Rural and Community Development, the Dublin City Local Community Development Committee, Dublin City Council and Cast Ltd.
The Committee is seeking to raise €8,000 for the installation of a series of bronze footsteps to be laid along the End Poverty Walkway connecting the Stone with the Famine Memorial Statues. Linking the past and present experiences of people resisting poverty, hunger, inequality and exclusion. To make a donation please click here.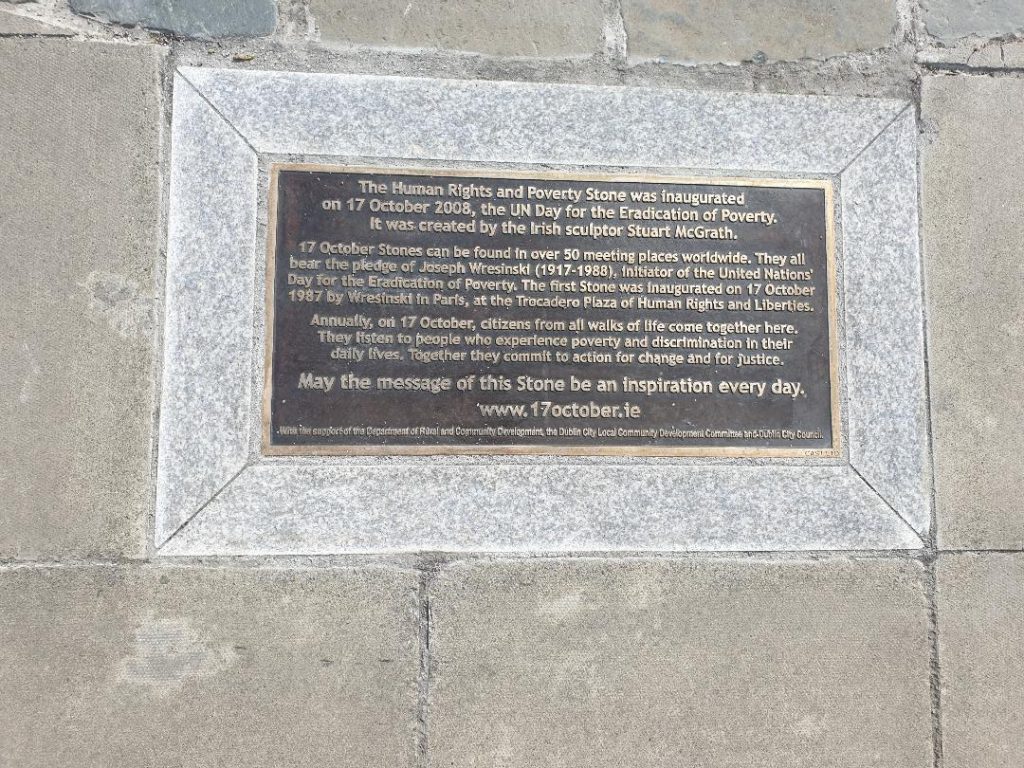 Information Plaque, Human Rights and Poverty Stone, Dublin, Ireland, August 2019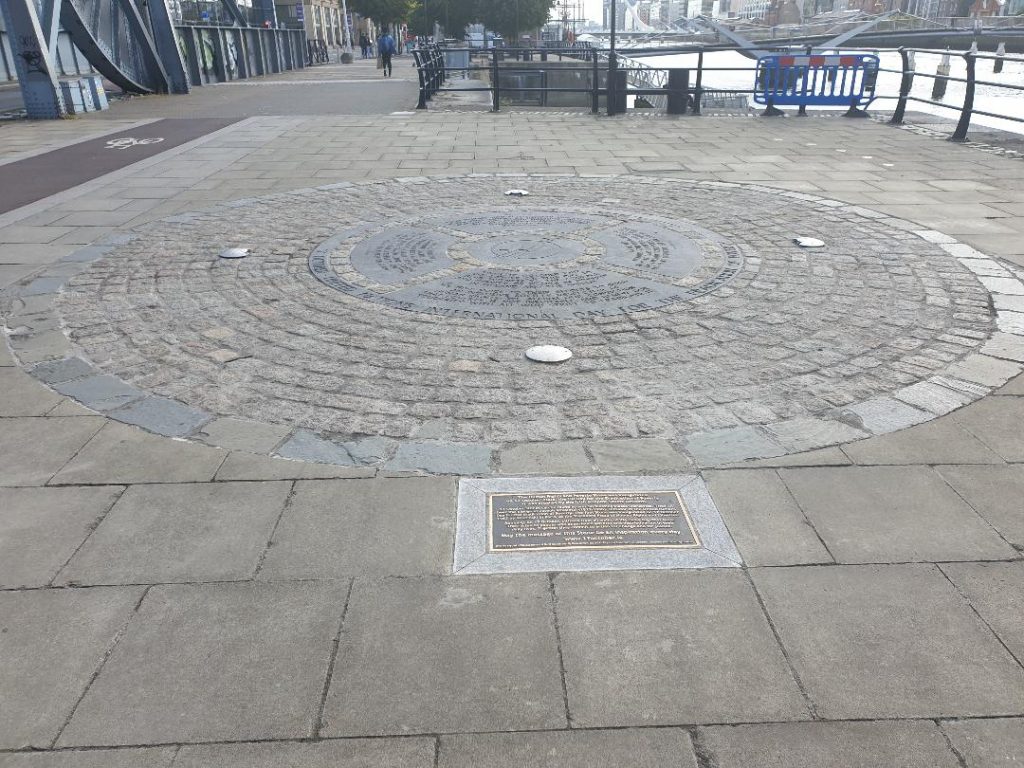 Human Rights and Poverty Stone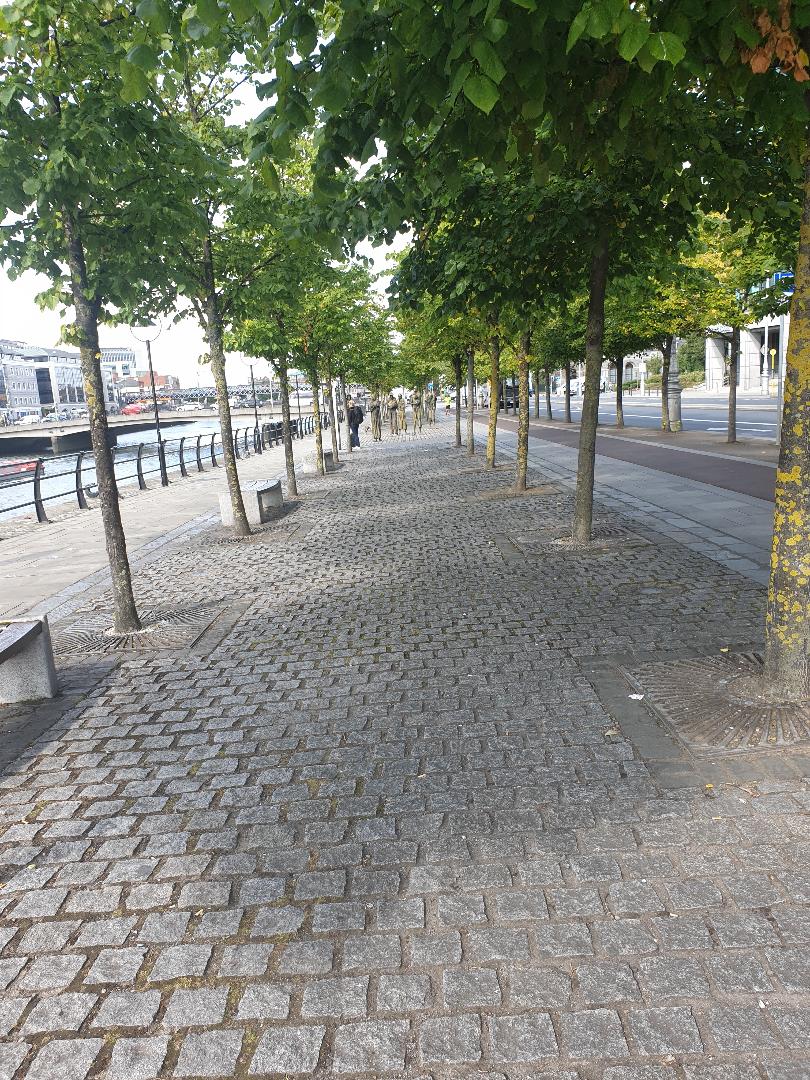 End Poverty Walkway