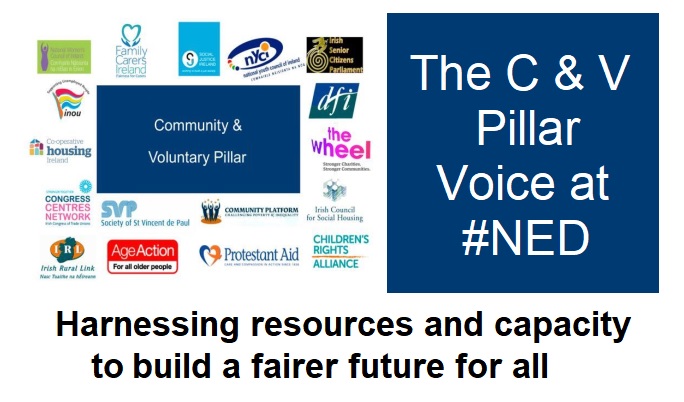 The Taoiseach Leo Varadkar will open the National Economic Dialogue which takes place in Dublin Castle on the 27th and 28th June 2018. It will also be addressed by Minister for Finance Paschal Donohoe.
The dialogue is an annual opportunity to consider how to make best use of the available resources ahead of Budget 2019. It is not intended to produce specific budget proposals or recommendations, however it could help those preparing their own pre-budget submissions.
Representatives of community, voluntary and environmental groups as well as business groups, unions, and research institutes will be attending.
ATD Ireland will be represented by the Community Platform and the Community and Voluntary Pillar delegates.
The position paper of the the Community and Voluntary Pillar can be downloaded here!
In the coming weeks, ATD Ireland will campaign to make sure Budget 2019 includes:
– A robust funding for the new National Action Plan For Social Inclusion 2018-2021,
– The need for ressources to put in place an national implementation plan of the European Pillar of Social Rights (See also the EU 27 June meeting in Sofia).
– To strengthen the C & V Pillar recommendation : "Ensure protection of the vulnerable, the right of everyone to an adequate standard of living and promotion of equality are at the core of all decisions made. To this end all relevant policies and strategies should be subjected to a transparent social impact assessment at design and planning stage", ATD invites the Governement to make sure equality assessesments can cover all situations of vulnerability. We call on the Governement to immediatly include the socio-economic status as a recognnised ground of discrimination in Irish Equality legislation,
– To improve social dialogue, Governement should set aside dedicated funding for a few specifice pilot projects with the aim of developing long-term participatory processes in which people with experience of long-term social exclusion and their organisations could contribute to the assessment and monitoring of areas of policy. In 2019, area of experimentation could be for instance, the SDG Stakeholder Forum, a monitoring body of the new Natiional Action Plan for Social Inclusion or a monitoring body of the implementation of the Slainte Care Reform.