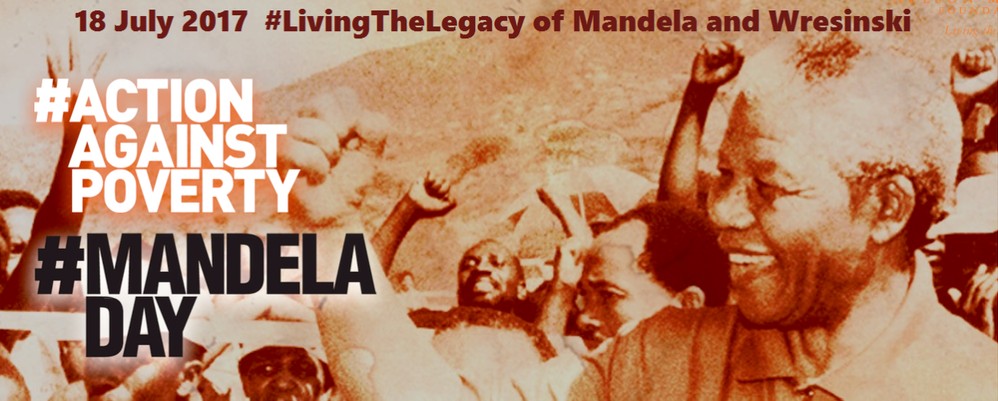 Special #ActionAgainstPoverty Update!
Discover the pictures from the Mandela Day happening on 18 July 2017
in Dublin near the Famine Statues!
In the year of the 100th anniversary of the birth of Joseph Wresinski, initiator of the UN Day for the Eradication of Poverty, and at the occasion of UN Mandela Day 2017 (18th July) focusing on needed action against poverty, ATD Ireland invites you to gather at the Human Rights and Poverty Stone (near the Famine Statues – Custom House Quay – Dublin 1) at 1pm and later at 5pm to  join a special "Living the legacies" workshop to discuss the strong connections between Mandela's and Wresinski's messages.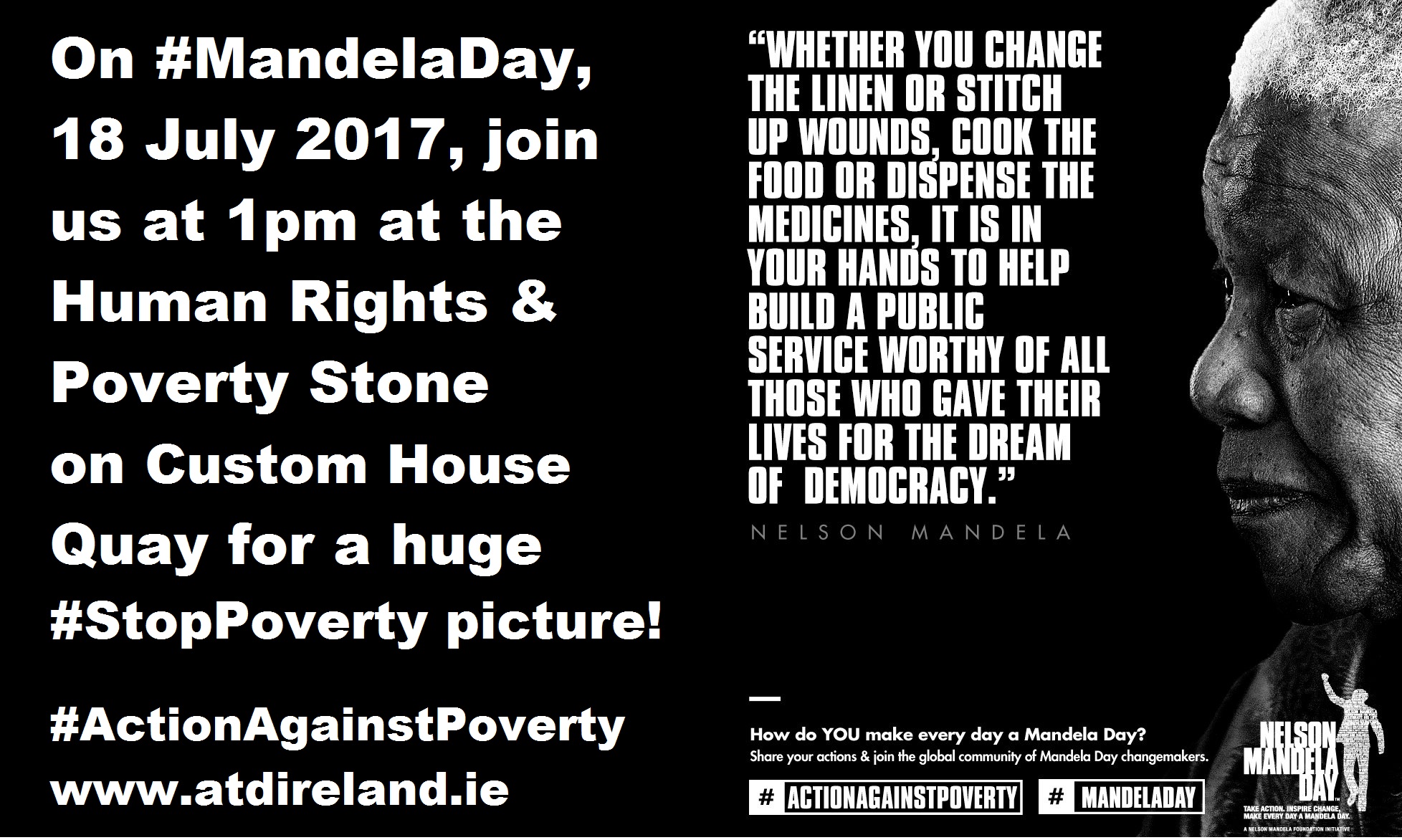 Nelson Mandela International Day commemorates the lifetime of service Nelson Mandela gave to South Africa and the world. It was launched on his birthday, 18 July, in 2009 via a unanimous decision by the UN General Assembly. "It is in your hands to make of the world a better place," he said a year earlier, calling on the younger generation to take up this task.
More about Nelson Mandela International Day here.
More about Joseph Wresinski here.
"What counts in life is not the mere fact that we have lived. It is what difference we have made to the lives of others that will determine the significance of the life we lead." – Nelson Mandela
This special "Living the legacies" workshop is organised in the framework of the "Wresinski Legacy Project" supported by Senators and Deputies of the French National Assemblies.