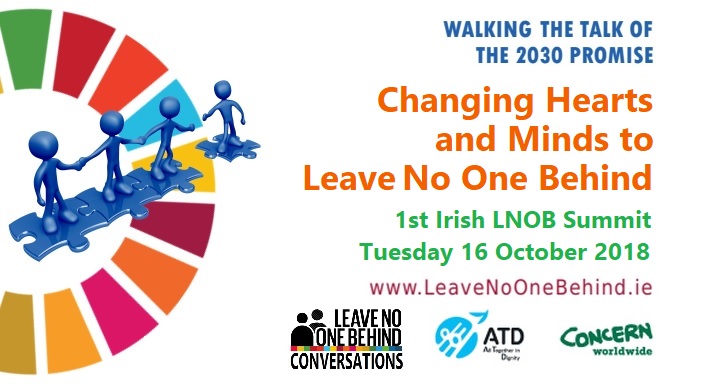 Download here the Working Paper
presented at the Summit!
Read here the message of President Michael D Higgins to the participants in the Summit!
Watch the video message from David Donoghue recorded for the Summit!
On Tuesday 17th April 2018, the partners of the Make Ireland Sustainable for All held the first national conference on the Sustainable Development Goals, Human Development and Inequalities. At the conference, David Donoghue, co-facilitator in 2015 of the historic UN agreement on the Agenda 2030, launched the ATD Ireland project: the "Leave No One Behind" Conversations.
The Agenda 2030, the 17 Sustainable Development Goals and the 'Leave No One Behind' promise provide the tools to achieve dignity and equality for every human being on this planet by 2030. Commitment and robust implementation of this Agenda is needed, however, to ensure that the plan is achieved for all people, in particular the most vulnerable. Ireland has fully committed to this global agenda, but what does this mean in practice?
With the first series of "Leave No One Behind" Conversations  ATD wanted to involve citizens from all walks of life (youths, adults – including people with experience of poverty and marginalisation) to take part in conversations and help in the design of "Leave No One Behind: Walking the Talk", a working paper presenting ways to create inclusive communities.
The questions discussed during the conversations were:
1. What does the Leave No One Behind Promise mean to you?
2. How convinced are you? Do you think it's possible? What challenges do you envision
in keeping the Promise?
3. What steps can we take in our own lives and in our own communities?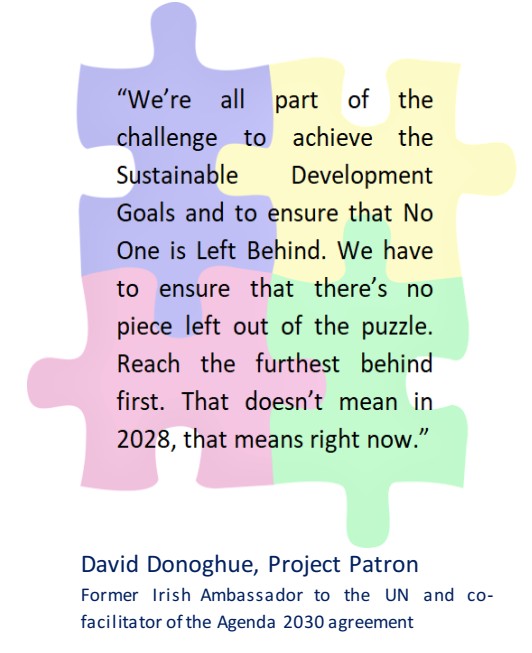 The calendar of ATD's work is as follows:
17 April: launch of the project
May-August: 10 debates  organised in the country
September: design of the "Leave No One Behind: Walking the Talk Working Paper"
16 October: the Leave No One Behind Summit as the world marks the #ZeroHunger and #EndPoverty Days (Working Paper to be presented at the Summit available here!)
You can now register to attend the "Leave No One Behind Summit"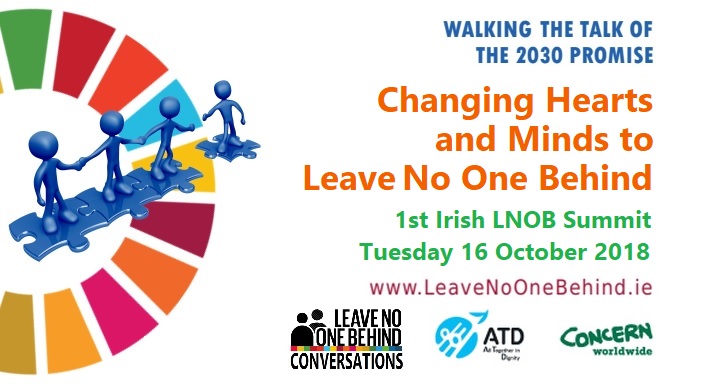 The project is co-funded by Concern and the ATD Foundation, Paris.
Visit www.LeaveNoOneBehind.ie
Download the leaflet about the project here!
Download the project's banner here!
Download here the project Working Paper!