Breaking news on 25th September
1 – ATD's  open letter to Taoiseach Enda Kenny for the occasion of the UN Summit for Sustainable Development
2 – Message of support from the Irish President Michael D Higgins to the participants to the #LightTheWay event in Dublin
3 – Message to the members of ATD worldwide for the occasion of the adoption of the 2030 Agenda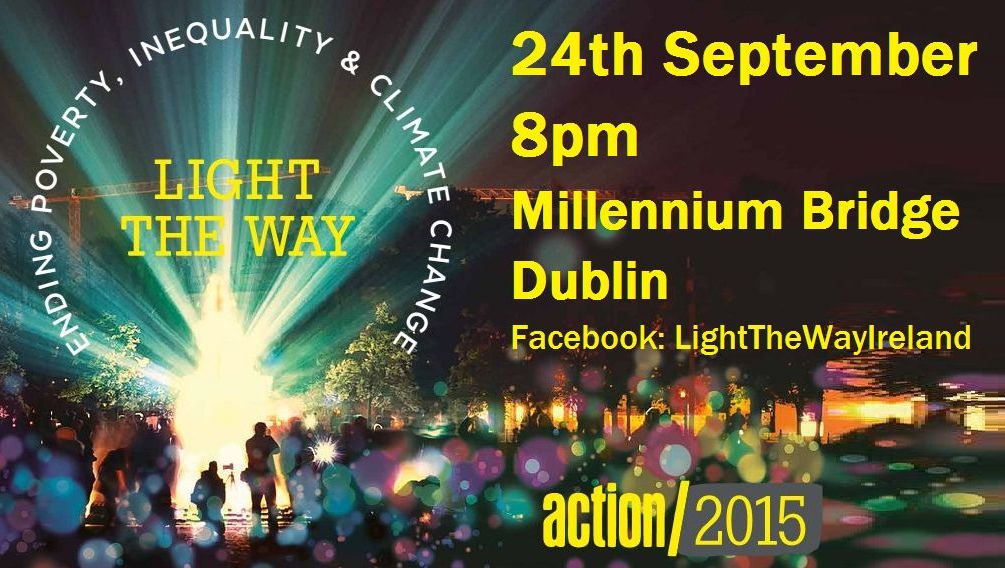 This September world leaders will meet in New York to adopt new global goals. These goals have the potential to tackle poverty, inequality and climate change. Join us on 24 September as thousands around the world call on leaders to light the way to a better future for people and planet.

On 25th September, most of world leaders (among them the President of Ireland Michael D. Higgins, the Taoiseach Enda Kenny, Pope Francis,…) will come together in New York to adopt the new 2030 Sustainable Development "Global Goals" (See www.globalgoals.org).
Ireland (Ambassador David Donoghue) and Kenya facilitated the last round of UN negotiations which led to this historical agreement. If they are fully implemented these goals could lead to the end of extreme poverty, an end to soaring inequality and protection from deadly climate change. Opportunities of this scale do not come around very often.
On the 24th September, following the initiative of action2015, people around the world will call on their leaders to Light the Way to a better future for all.  Across cities, local communities and online, citizens will come together under one sky to add their light to the movement; calling on leaders to play their part too.
In Dublin, many networks of NGOs, local or global, as well as institutions (Irish Aid,…) are inviting citizens from Dublin and Ireand to join them with a light (smartphone, electric torch, lantern, LED Candle) and gather on and around the Millennium Bridge on 24th September at 8pm. One side of the bridge will be covered by a banner held by the people gathered. Pictures will be taken by photographers from different viewpoints at 8.20pm and shared on social media.
On 24 Sept 2015, let's join citizens around the world in their communities to #LightTheWay to a better future as leaders adopt the #GlobalGoals! Join us at 8pm on the  Millennium Bridge with a light (smartphone, electric torch, lantern, LED candle,…)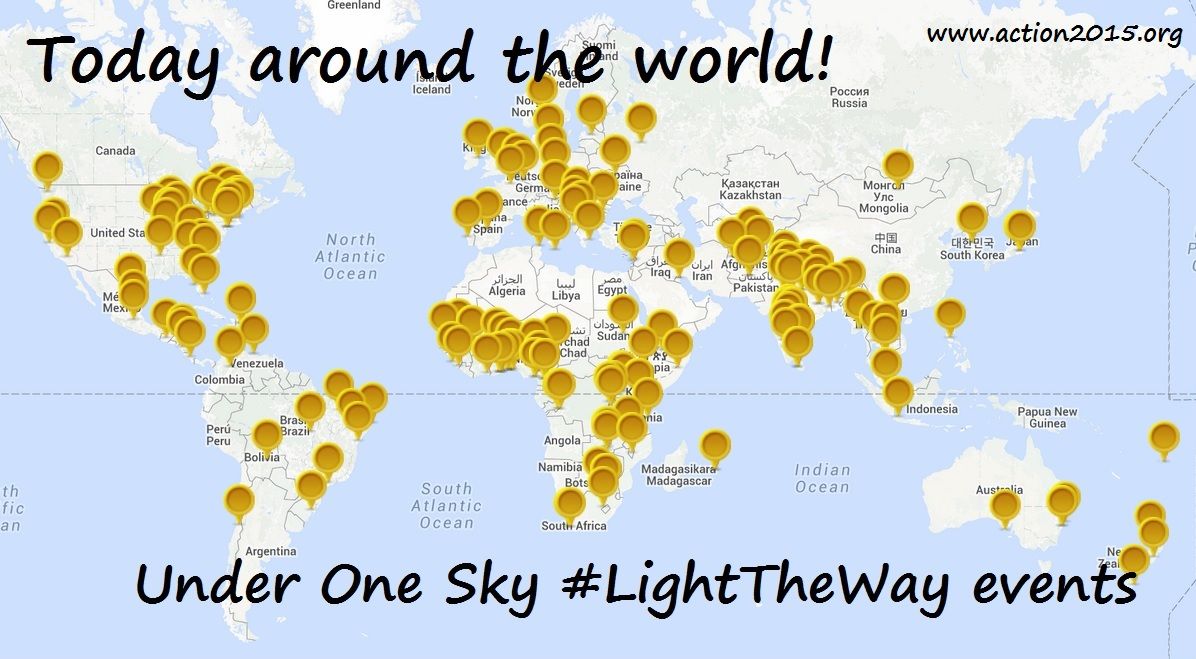 To join the gathering in Dublin: Invitation here
To support the gathering in Dublin: Like the Facebook page – Support the Thunderclap
To join an event elsewhere, visit the action2015 dedicated page