Our Leave No One Behind Series 3 workshops, funded by Concern have begun. SDG 3 – Health and Wellbeing is at the core of this series, as SDG 3 and SDG 1 No Poverty emerged as two of the goals most significant to the participants of Leave No One Behind Series 2 as expressed in the report which ATD published in 2022. In particular, we uncovered the connection between these two goals. In light of this, Leave No One Behind Series 3 was therefore designed to focus on highlighting positive actions taking place around the country which aim to improve the health and wellbeing in local communities – putting these goals into practice.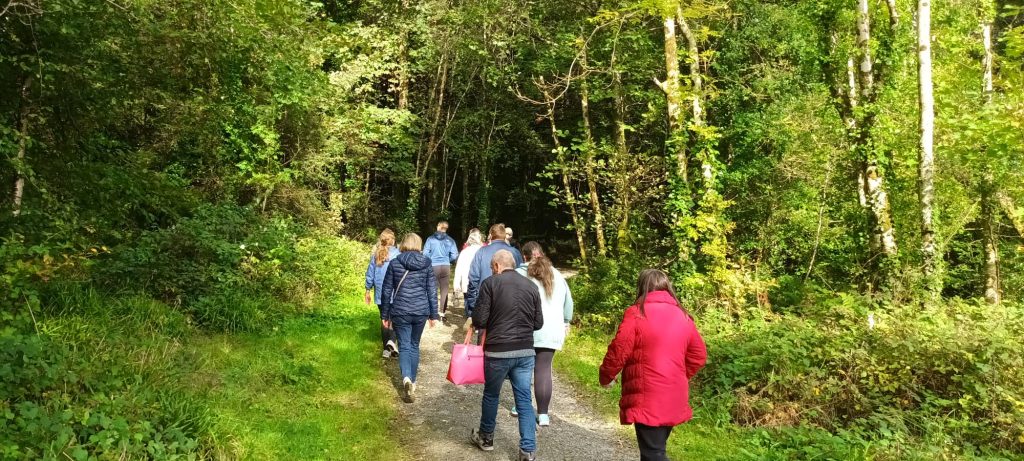 To begin series 3, in October ATD staff and activists headed to Donegal to team up with the wonderful mindfulness facilitator Finola Tully, to guide participants through a weekend workshop series that encouraged positive physical and mental health practice in rural communities that may experience isolation. After first introducing the SDG's and Leave No One Behind conversations, we joined people together in conversation and in exploring and experiencing nature in different ways through our Woodland Wellness initiative. The weekend comprised of the professional facilitation of meditation and yoga – as well as mindful eating. We took mindful walks exploring the beautiful Drumboe Woods. The weekend ended on some creative crafts and positive affirmations. Along with highlighting positive actions that focus on breaking isolation and supporting well-being, this weekend allowed for conversations to occur based on kindness, gratitude, mental health and taking the time to slow down. We got to know the local community in Stranorlar/ Ballybofey and took time to understand and connect on the similarities and differences between rural and inner-city communities. It was a beautiful weekend filled with laughter, learning, mindfulness and calm.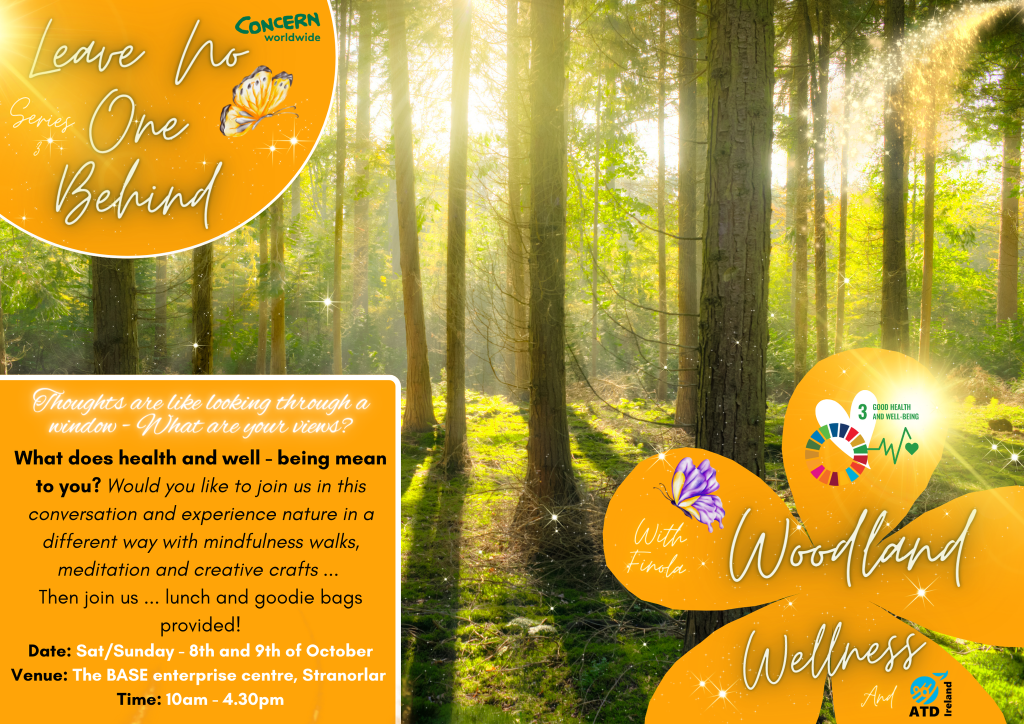 In February, some of the ATD Ireland team went down to Tagoat, Wexford to visit the Yola Hedge School and Family Centre as part of our Leave No One Behind series 3 project. We were warmly welcomed and given a tour by some of the team working there, as well as some of the direct provision residents. We first went to visit St Mary's National School, which is attended by 90 students. 10% of this population are the newly arrived Ukranian refugees. One of the main barriers which the school has found difficult to cope with are the language barriers as many of the children have not had the opportunity to let learn English. Next door is the community centre which functions day to day as an activity centre for the elderly. They also provide a meals on wheels service for broader members of the community as well as providing dinners on Christmas and other special occasions. We discussed how they have responded to limitations in funding through various creative fundraising campaigns- weekly rummage sales, cycles and a member of the team even shaved her head! The community centre also hosts a large spacious kitchen where the group hope to undertake a cooking project. Among the many issues we discussed, the group explained how in many direct provision centres, residents do not have access to their own cooking facilities. Residents are often to eat the meals provided to them at certain times, which may not fit their needs, tastes, dietary requirements or cultural preferences. It can also be damaging to simply not have that sense of control over such a basic part of your life. The cooking project would offer people that space. They have experience doing cooking classes with local families and young people facilitated by the local chef who volunteers with the group. The kitchen is large and spacious which would allow for group demonstrations and for multiple residents to do their own cooking at the same time. We hope to focus on this project as part of LNOB series 3.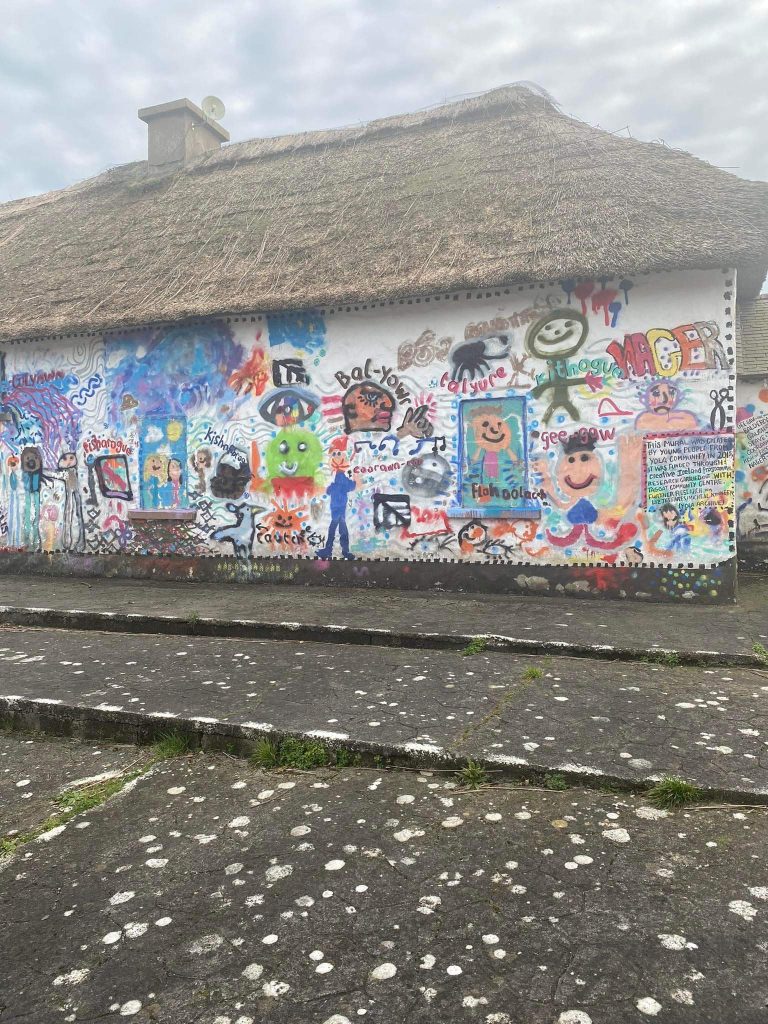 Yola Farm also hosts a range of activities on their multi acre community owned farm. The farm and renovated barns were expansive, colourful and peaceful. They have a sustainable garden, skate park, game room and they also create art, paint murals and play music. One member of the team described it as 'breeding ground' for people's talents. Through giving people this safe space and an ability to explore different mediums people have the potential to find their niche. There is a focus on the farm on sustainability, giving people the opportunity to utilise their talents and skills, as well as develop new ones and being welcoming to all. The farm is open to all local families, refugees and asylum seekers and they also run a specific youth group. We then visited the local direct provision centre where we discussed some of the broader issues impacting people in the village, the poor quality of some direct provision centres and the need to work to proactively prevent racism in the community. The idea of community integration was also a recurring theme throughout the day. There is a constant risk of the spread of racist beliefs and actions and through the view of the group, this needs to be proactively worked against. We were given an example of one positive action in which a direct provision resident went out of his was to give back to the community during covid and this really changed the communities outlook on the new arrivals. From what we have seen the work carried out on the YOLA Hedge farm goes towards giving people those opportunities to flourish and make a positive contribution to the community.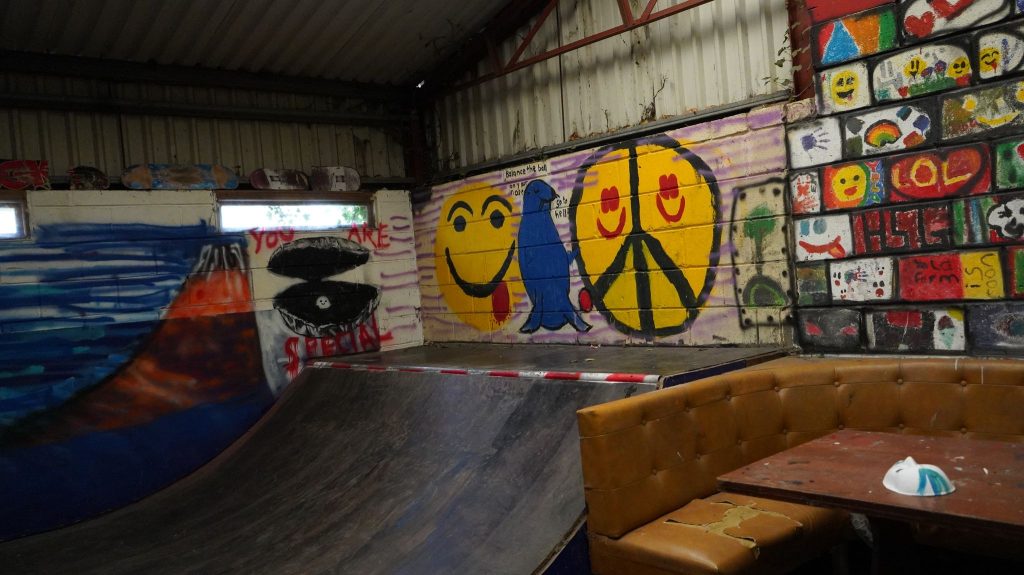 The structure and set up of many direct provision centres is giving rise to unnecessary conflict. For example, many of the residents are living in cramped conditions – sometimes four men of different nationalities may be living in one bedroom. The lack of integration has also made it quite difficult for new arrivals to learn English. For example, they note how children better adapted to the language when they had more opportunities to play with local children. To finish off the day we had a delicious meal provided by some of the direct provision residents, one of whom was a former chef from Syria. Ending the day in this way and sharing a meal together really symbolised the value of breaking down barriers and getting to know each other on a human level. Thank you very much to everyone we met, for being so welcoming and for sharing with us the important and innovative actions taking place. We look forward to continuing to support Yola Hedge in any way we can through our LNOB project.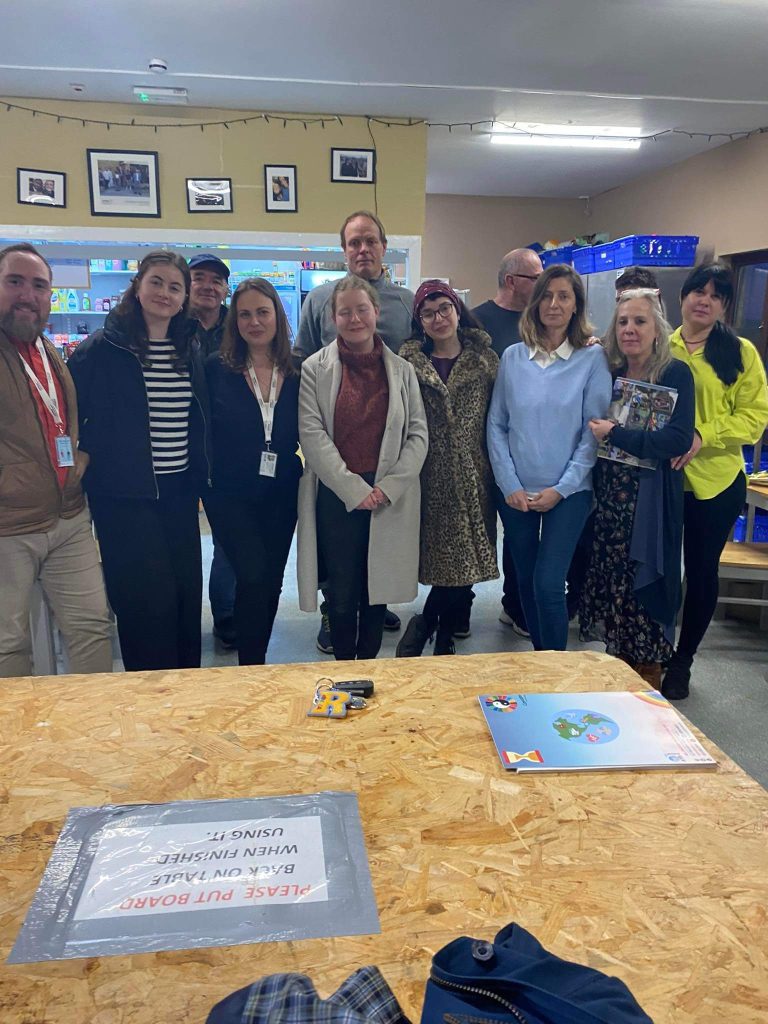 We have also carried out several Dublin workshops in our office with DALC (Dublin Adult Learning Centre). The importance of breaking the shame and stigma of literacy has been a focus as has the importance of peer support. We carried out various creative projects with them including painting, woodburning, poetry and had deep conversations about the stigma of illiteracy, socio – economic discrimination, good health and wellbeing in communities, and unease with current government politics and policy. We also got to learn about the positive work and new projects happening at DALC.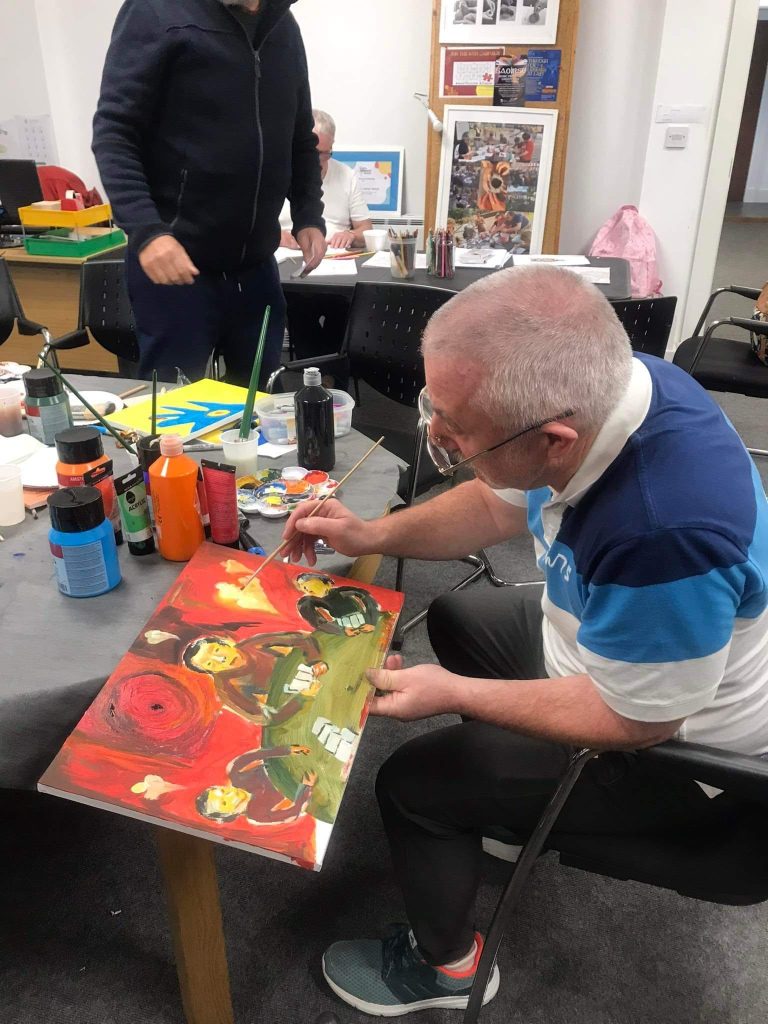 With our own ATD group, we have been holding space through our Chooseday Tuesday workshops each week that support the theme of positive Health and Wellbeing. The vast amount of creativity and quality conversation that has taken place on these days has no doubt been productive for the mental and physical health and wellbeing of participants. The social and holistic elements of these Tuesdays has been essential for some people, especially coming out of isolation. From mosaic, crafts, woodwork, tie dye and painting to music, writing, games, gardening and cinema, to exploring cooking by having a new chef in the kitchen each week – the variety of activities offered is a fun way to interact and the consistency of having an open day each week has been important in how it provides a safe, secure and supportive place for people from the Dublin 1 community and further afield to come together. Outings to museums, exhibtions, galleries, meaningful places as well as in nature have also been taking place, which adds to the importance of breaking the isolation and mental health struggles felt by many, especially in recent times.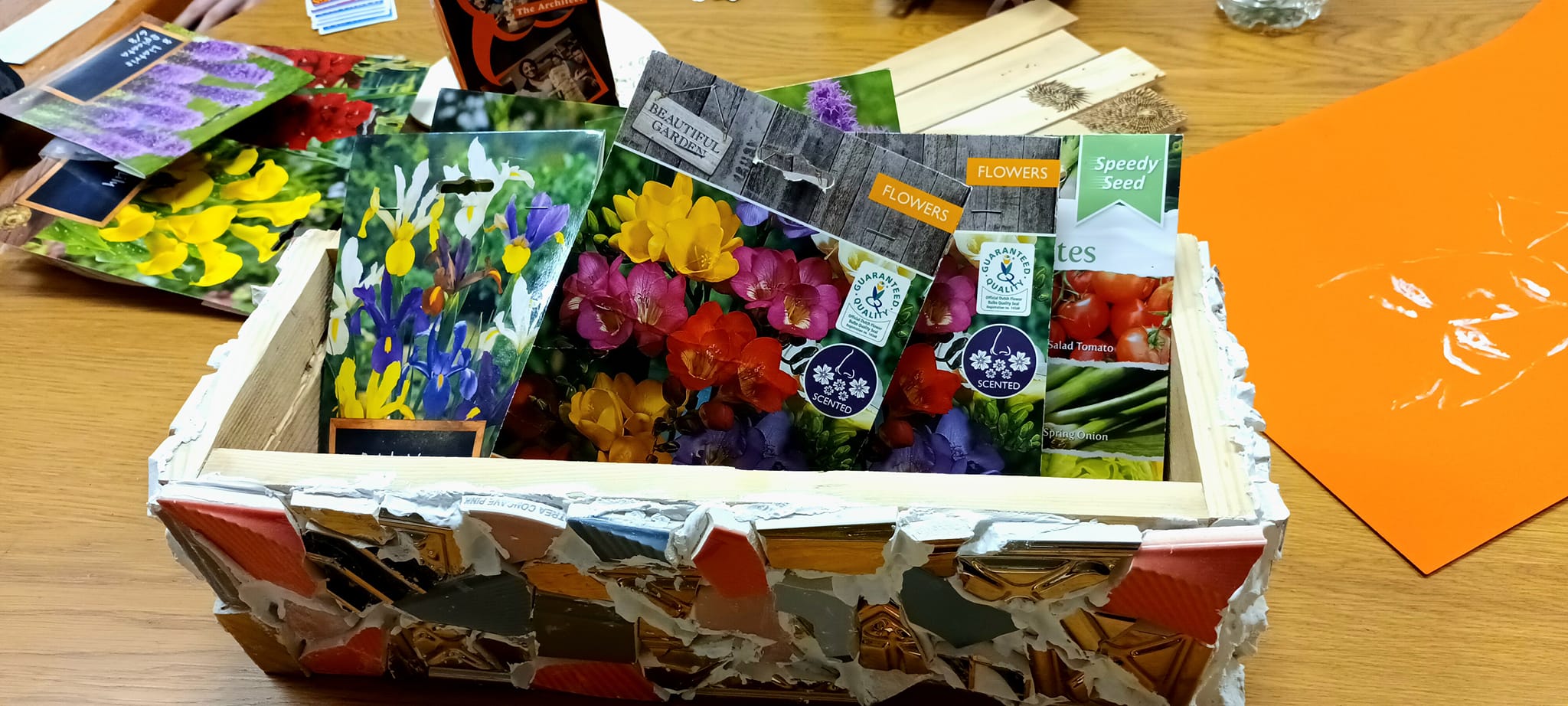 The main methodology for our series 3 workshops has been using creative mediums such as paint, film and poetry to ask the groups practical questions that spark conversation and insight such as: what can we do to ensure nobody is left behind? and what would good health and wellbeing look like in your community? By using this framework we are moving from institutional to localized focus, the importance of which flows from the conclusion of our series 2 report. This is why our methodology for series 3 is to focus on coming up with various community actions based on relevant themes e.g. literacy, mindfulness, art or cooking that are important to the groups in relation to positive health and wellbeing. As well as highlighting the importance of positive action already taking place within these different groups/communities around Ireland. We have several more LNOB sessions planned around Ireland in 2023 and hope to bring the groups we work with together for a 'Festival of Change' in September, where we will showcase the positive actions taking place in these communities to the wider public/government officials in the hopes of influencing positive policy change as well as public opinion on various matters e.g. refugees. We hope this festival can bring together the different groups and give them a platform to speak about their various different projects and positive actions, thus bringing together a wide variety of individuals and themes that are equally important to wider society. Hopefully this can expel different types of public misinformation and stereotypes of certain groups/communities and instead give them space to learn from and grow with each-other. All the while, planting the seeds of their experience and what is important to them into the garden of the general public as well as institutional/governing bodies.
Upon completion of the project, we will put together a final report as well as a video – alongside our 'Festival of Change' to promote the actions carried out by each of the groups and summarize the main learnings. It is hoped that this will bring increased public awareness of the leave no one behind promise and influence policymakers when reviewing and implementing any directive actions related to the sustainable development goals. We also plan to encourage the different groups to meet with each other through the project launch that brings together their individual local plans for actions to perhaps create something collective on a more national level. We hope the localized action initiated by this project will gain notice through social media and word of mouth etc. and thus, will encourage the further reviewing and implementation of directive actions by government and institutional governing bodies to leave no one behind – on a much larger scale.