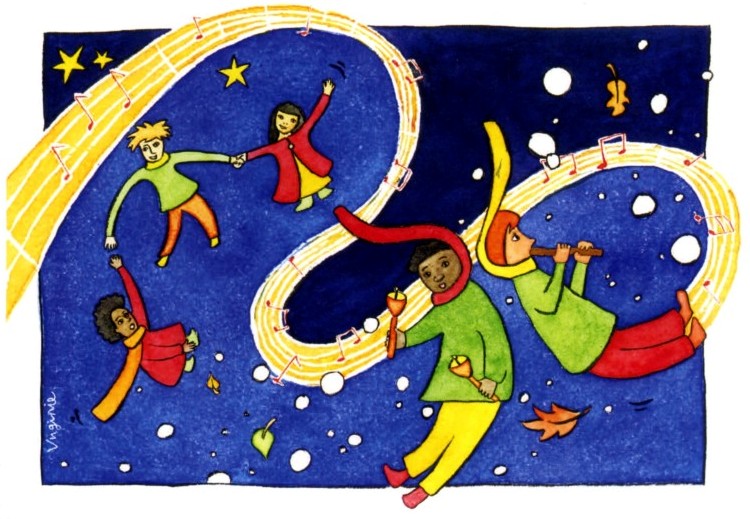 The ATD volunteers and friends,
the permanent volunteers' staff
and the ATD Board
would like to thank you for your friendship
and your support in 2014
and wish you a
Very Happy New Year!
We are looking forward to coming
together with all of you in 2015!
In 2015,  a number of high level summits
will formulate new approaches and new goals
to #EndPoverty, protect the planet
and limit the #ClimateChange.
These events provide all of us with an opportunity
to reshape our priorities,
and to re-think our place in the world.

will be a global movement to End Poverty,
Inequalities and Climate Change.
In 2015, let's make every day, an #EndPoverty day
and download now the 2015 Calendar!
At the heart of all the difficulties and suffering,
today, we firmly believe,
a better world can be created.
Let this hope live in our hearts.
Joseph Wresinski (1917-1988), founder of All Together in Dignity
 In this time of new start, we are also happy to post on this page an extract of the concert of the High Hopes Choir, with singers from Waterford and Dublin who know what it means to be homeless. Here singer-songwriter Lisa Hannigan performs River (by Joni Mitchell) with Margaret Brophy and the High Hopes Choir during their concert at Christ Church (Performed with the RTÉ Concert Orchestra and conducted by David Brophy).