Download the calendar "In 2015, let's make every day, an #EndPoverty day!" here!
This calendar has been prepared by ATD with the members of the  Irish 17 October Committee. It reports on two major events in 2014: the visit to Dublin in May of the International Committee for the UN Day for the Eradication of Poverty and the annual UN Day 2014 observance throughout the country. More information on the work of the International Committee are available at www.overcomingpoverty.org.
In 2015, a number of high level summits will formulate new approaches and new goals to #EndPoverty, protect the planet and limit the #ClimateChange. These events provide all of us with an opportunity to reshape our priorities, and to re-think our place in the world. The motto "In 2015, let's make every day, an #EndPoverty day!" is a good messaged to start the year!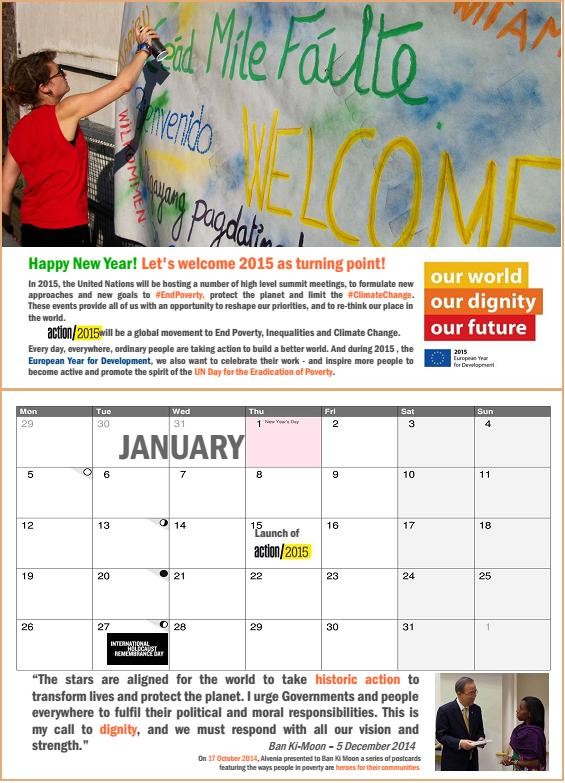 This Calendar has been launched by the Irish 17 October Committee on the 2014 International Human Solidarity Day (20 December). Read more about this day here!