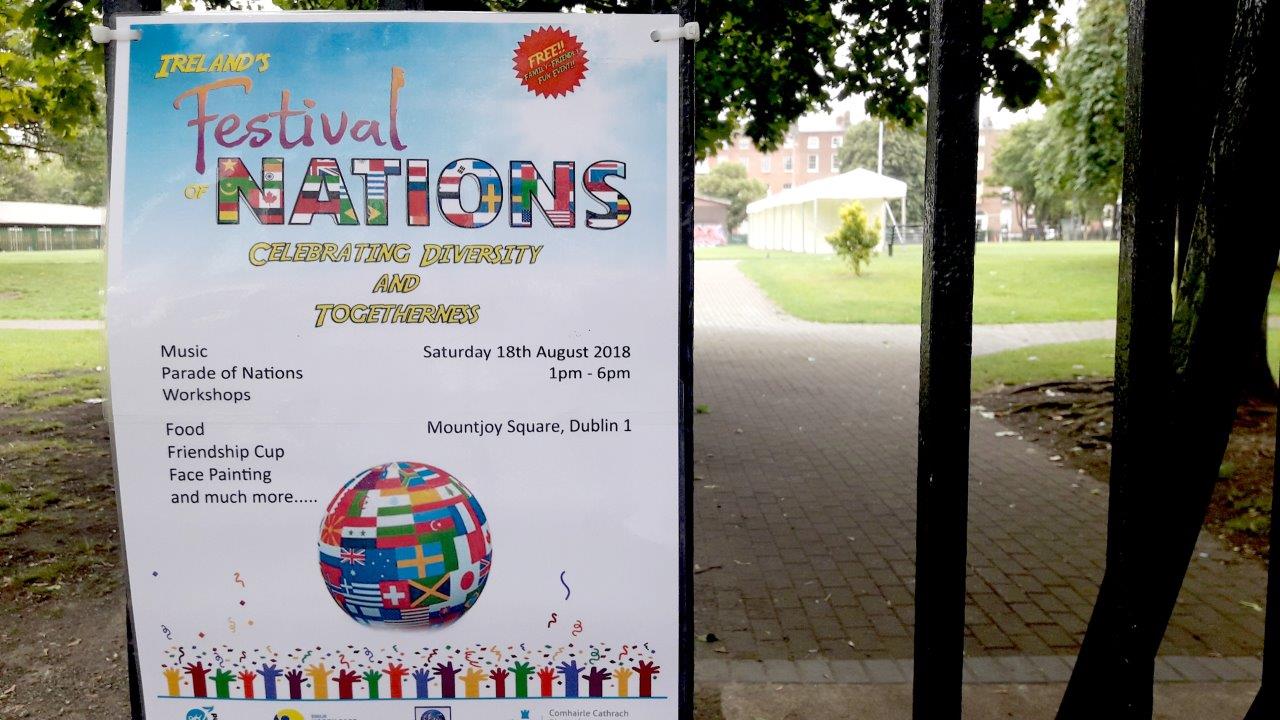 On Saturday 18th August the diversity and togetherness of the North East Inner City's multicultural community was celebrated at the inaugural Festival of Nations in Mountjoy Square Park. The opening ceremony kicked off at 1pm with the Parade of Nations. The parade was full of colour and music with representatives from many nations flying their flags.
All Together in Dignity (ATD) Ireland co-organised the event in partnership with the leading organisation "Diversity & Multicultural Initiative" and the Dublin City Council. The event was made possible with the support of the North East Inner City Initiative.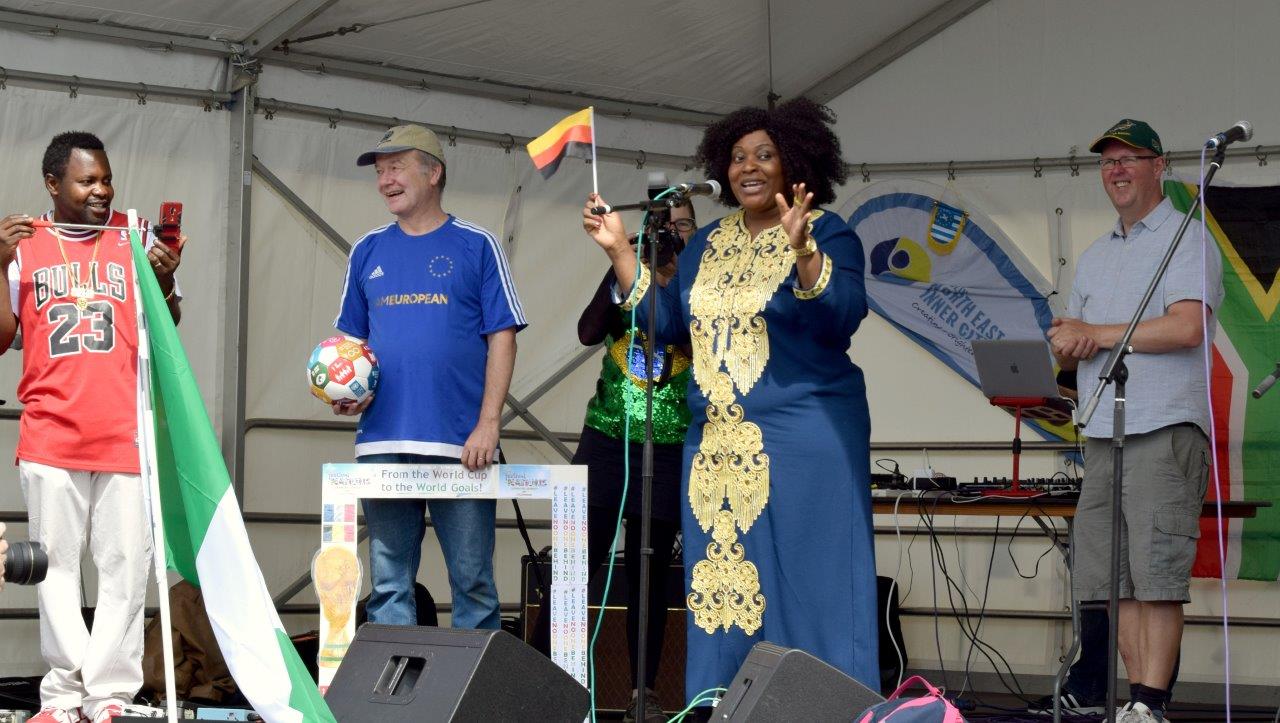 ATD organised many activities on the day including; Your Rights are Written in Stone workshop, Tug of War, Dizzy Penos, Interactive language boards and a "Europe Matters" documentation Stand.
The Your Rights are Written in Stone workshop was the last in a long series of workshops facilitated by ATD as part of the Human Rights and Poverty Stone 10th anniversary project supported by the NEIC fund. Participants in the workshop were invited to write, draw or paint a word, name or image they associate with basic human rights and poverty on a small stone which will be included in a very special exhibition to mark the UN Day for the Eradication of Poverty, 17th October 2018.
The event was a free family-friendly event with close to 30 countries represented. Countries showcased their individual culture through music, dance and poetry while celebrating the togetherness of the community. Several workshops at various countries stalls including exotic foods to satisfy the crowds taste buds.
ATD interactive language boards were located in various location at the event and invited those in attendance to write various words in their own language including 'Dreams' 'Hopes' and 'Love'.
ATD also organised child friendly activities throughout the day including a tug of war and dizzy penos which provided great laughs and entertainment for kids and big kid parents!
The crowds were kept entertained throughout the day by a programme of performances on the event mainstage. Mainstage performances were kicked off by friends of ATD 'Shakalak' while other performances included live dance, music, and spoken word. Cathal and Aine Holland, friends of ATD, were also part of the line-up.  Fabu D, the MC of the day, provided plenty of laughs and kept the crowds in high spirits throughout.
The Lord Mayor of Dublin addressed the crowd to express how delighted he was to see so many cultures represented together at one event. He expressed great pride in the inclusive community of the North Inner City.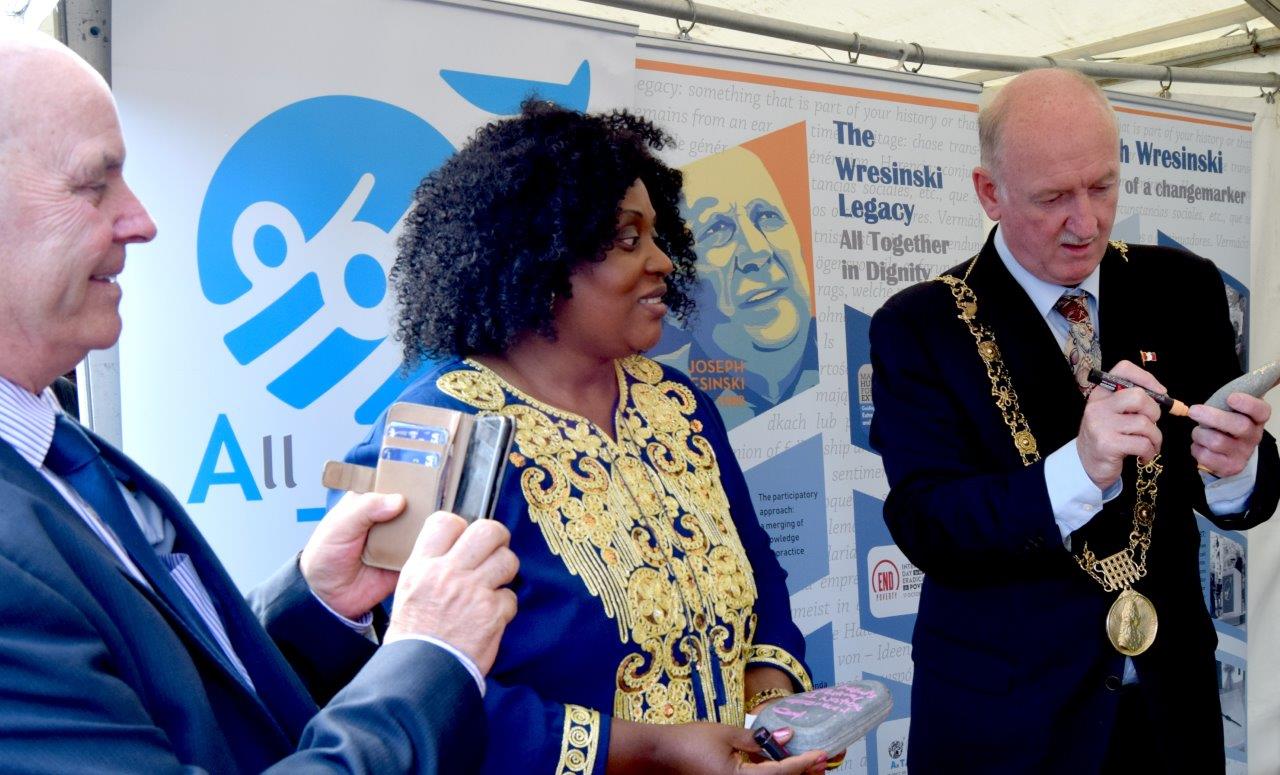 ATD, as co-organisers, were overwhelmed by the positive responses to the event and would like thank Diversity & Multicultural Initiative and Dublin City Council for a wonderful partnership and hope will produce an even bigger event next year!
For more information about the Your Rights are Written in Stone