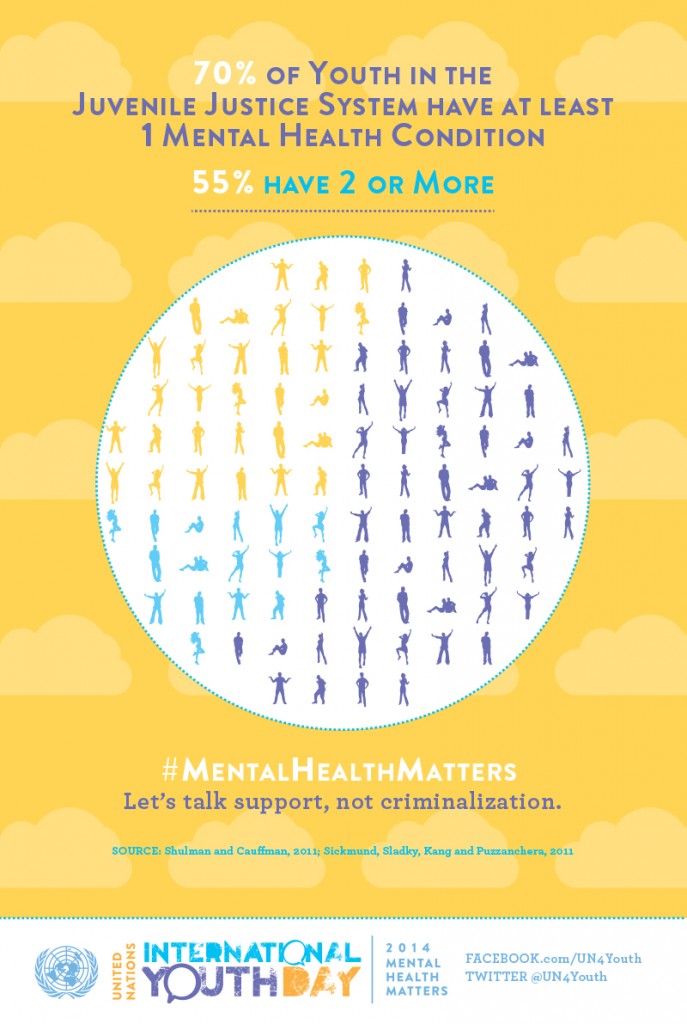 International Youth Day will be taking place on 12 August 2014.
It will bring youth issues to the attention of the international community and celebrate the potential of youth as partners in today's global society. This year, the theme will be "Youth and Mental Health" under the slogan 'Mental Health Matters'.
In 2010, young people gathered in Europe by ATD said: "The hardest thing is knowing that you count for nothing, that your life has no value for anyone. That's the hardest thing. We have trouble understanding this world but we want to find our place in it". Read their appeal.
"If Mental Health Matters, We cannot allow INJUSTICE and POVERTY to shape our lives. We are not feckless, work-shy, delinquent or antisocial. Day to day, we struggle against inequality through many small acts of resistance and solidarity. Our lives bear witness to this fight."
On #YouthDay next Tuesday 12 August, join the weekly ATD Twitter Chat! Add your Youth Voices and tell us what #PovertyMeans, in the #PovertyMeans discussion! For one hour, stay with us on Twitter at 4pm Dublin, 11am NYC.
12 August was designated as International Youth Day by the UN General Assembly in 1999. It is an annual celebration of the role of young women and men as essential partners in change, as well as an opportunity to raise awareness of the challenges and hardships facing the world's youth.
Thematic discussions and information campaigns will take place on 12 August 2014 across the world, to encourage both Member States and the general public to understand the needs of young people, to implement policies to help them overcome the challenges they face, and to help young people into the decision-making process.
http://undesadspd.org/youth/internationalyouthday/2014.aspx
http://www.un.org/en/events/youthday/
http://en.unesco.org/events/international-youth-day-2014#sthash.p8C3QKZf.dpuf