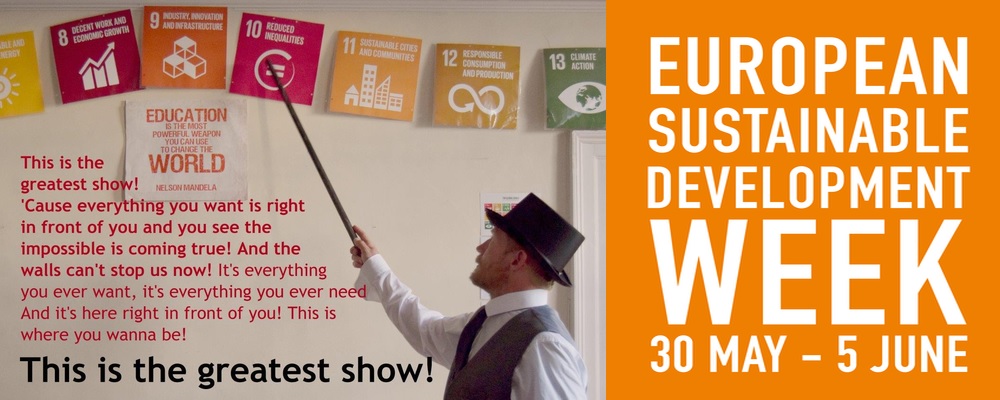 On Bank Holiday Monday June 3rd 2019, join our ATD evening party open to all to mark the European Sustainable Development Week 2019 and to come together as Fabienne and Pierre Klein move from Dublin to Paris where they will continue their work with ATD Europe,and the ATD Volunteer Corps.
The evening will include presentation on SDGs activities, Sing Along Session, games and more fun!
When: Monday 3rd June 2019 from 5pm to 8pm
Where: Gym Hall of the Ozanam House, 53 Mountjoy Square West, Dublin 1, D01 T6W6
The focus of this late afternoon event will be a celebration of 5 years of activism by ATD Ireland for Transforming the world: the 2030 Agenda for Sustainable Development.
From the Summer 2014 to June 2019, Members of the ATD Ireland team have been strongly involved in the promotion and implementation of Agenda 2030, the 17 SDGs and the Leave No One Behind Promise in Ireland.
This event in the middle of the European Sustainable Development Week 2019 is an opportunity to take stoke of this work and look ahead.