For One World Week 2016 and with the support of National Youth Coucil of Ireland, All Together in Dignity along with students from transition year in Colaiste Eoin created 'The Global Goals Family Card Game'.
This is a game based on a French children's game called the '7 Families' where the object of the game is to collect the 7 characters from each family. However, The Global Goals Family Card Game is slightly different. We have 17 families in our game, each family representing one of the 17 Sustainable Development Goals. Each family still has 6 characters and each of these characters' lives are impacted in some way or another by the goal they represent.
Keeping in line with the One World Week theme of migration, half of the 17 family's lives will also be affected by migration in one form or another.
The purpose of creating this game was to get the students to start thinking about the personal impact these goals have on each one of us. Not only the impact the goals have on us, but also how our actions as individuals can have a positive or negative effect on realising these goals.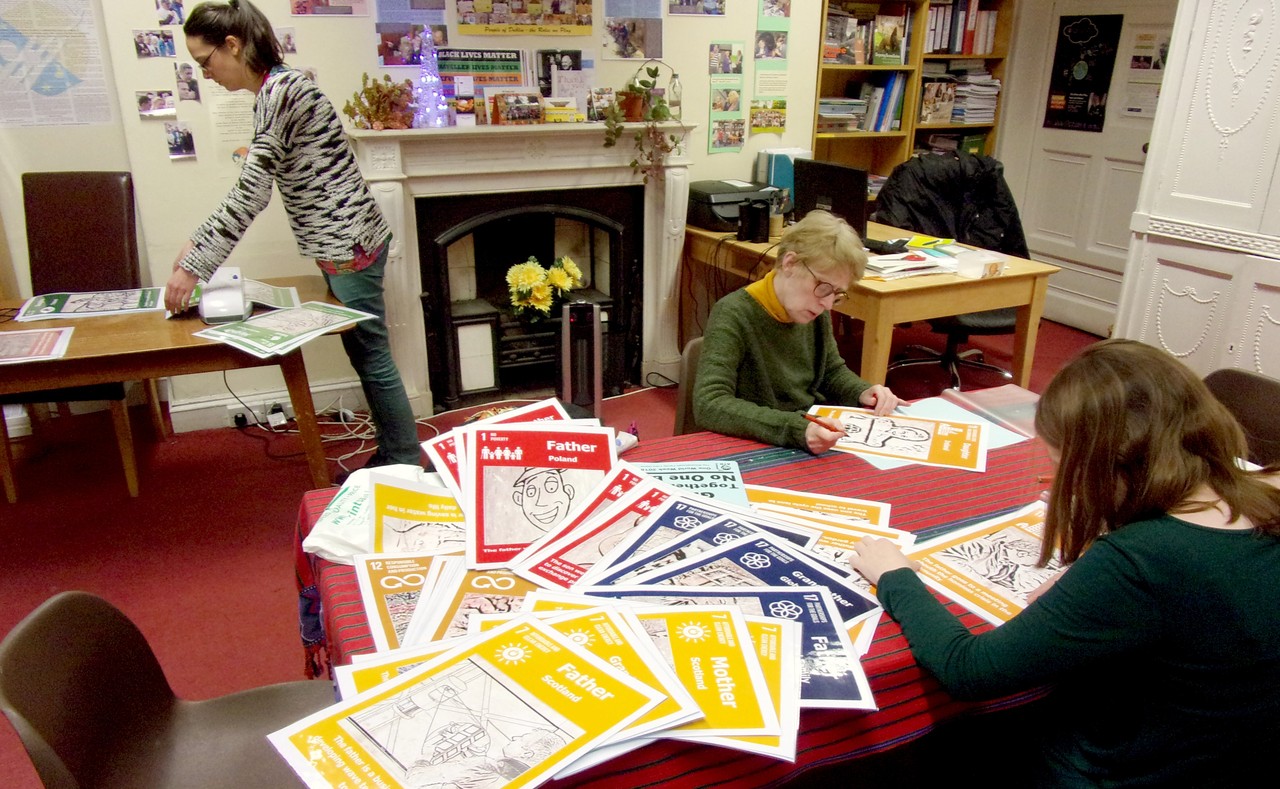 So along with the help of the students from Colaiste Eoin, we created 17 families, whose 6 characters all have different actions that have some effect on the goal they represent. As mentioned before these actions can either be positive or negative as this allowed the students to really think about the consequences of our actions and how we as individuals can do so much to make these goals a reality.
Keep visiting this website! Soon the Card Game will be available in PDF format to download!