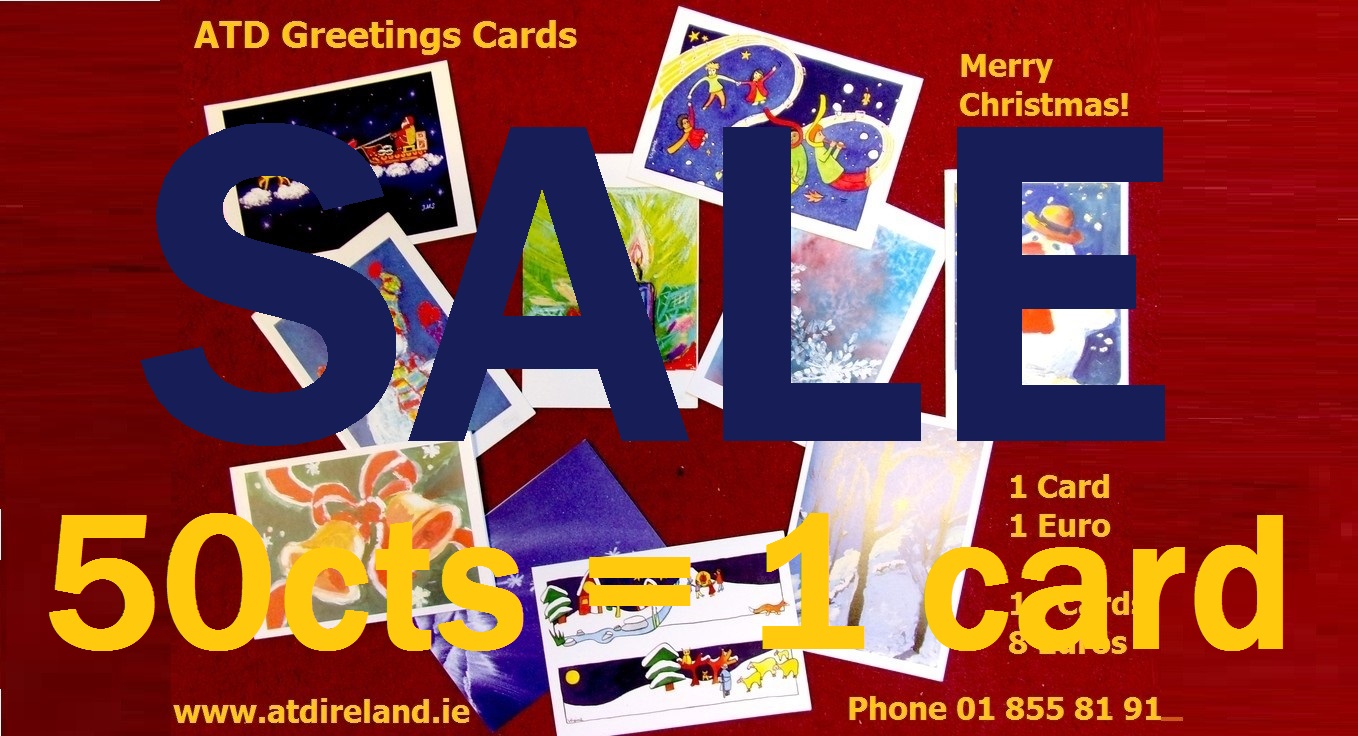 All Together in Dignity Ireland's greeting cards are meaningful. They have been created by members and friends of ATD throughout the world.
Using these cards expresses your support for the cause of fighting poverty.
Ordering these cards is a way to make a financial donation and support this cause.
Contact us by e-mail or phone to 01 855 81 91 to get details about the cards available!
Donations: Now donate just €50 Cents and we offer you 1 card! € 5 and we offer you 10 cards!
Additionnal postage costs : Up to 10 cards € 2 – from 12 to 30 cards: € 3,50  – from 31 to 50 cards: € 5