ATD Ireland was honoured to attend the President's Garden Party in the beautiful setting of  Áras an Uachtaráin on Wednesday the 19th of June, 2019.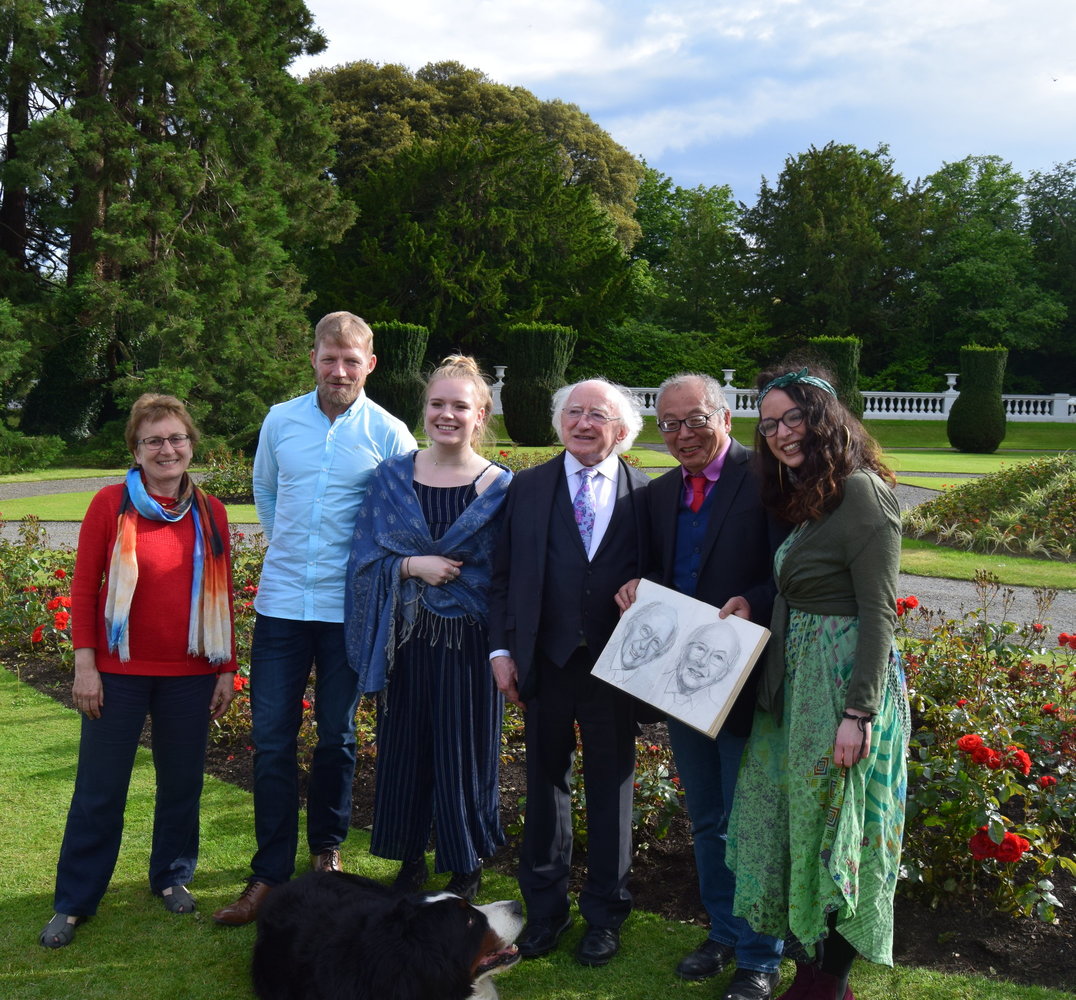 President Michael D Higgins and Sabina Higgins welcomed the ATD Ireland delegation of Mark Hogan, Juliette Pechenart, Paul Uzell, Olga Lacey, Long Weng and Ciara Margolis.  At this event the Irish president was celebrating asylum seekers and refugees, and honouring those who work to support them – the day before World Refugee Day. This was the third Garden Party of 2019 within a series of summer events hosted annually to commend particular people and organisations who work on themes that the President wants to highlight.  All Together in Dignity was invited due to its long standing commitment in reaching out to society's most vulnerable – including those mentioned above. ATD's main objectives of poverty alleviation and social inclusion for all, were common goals with many of those in attendance.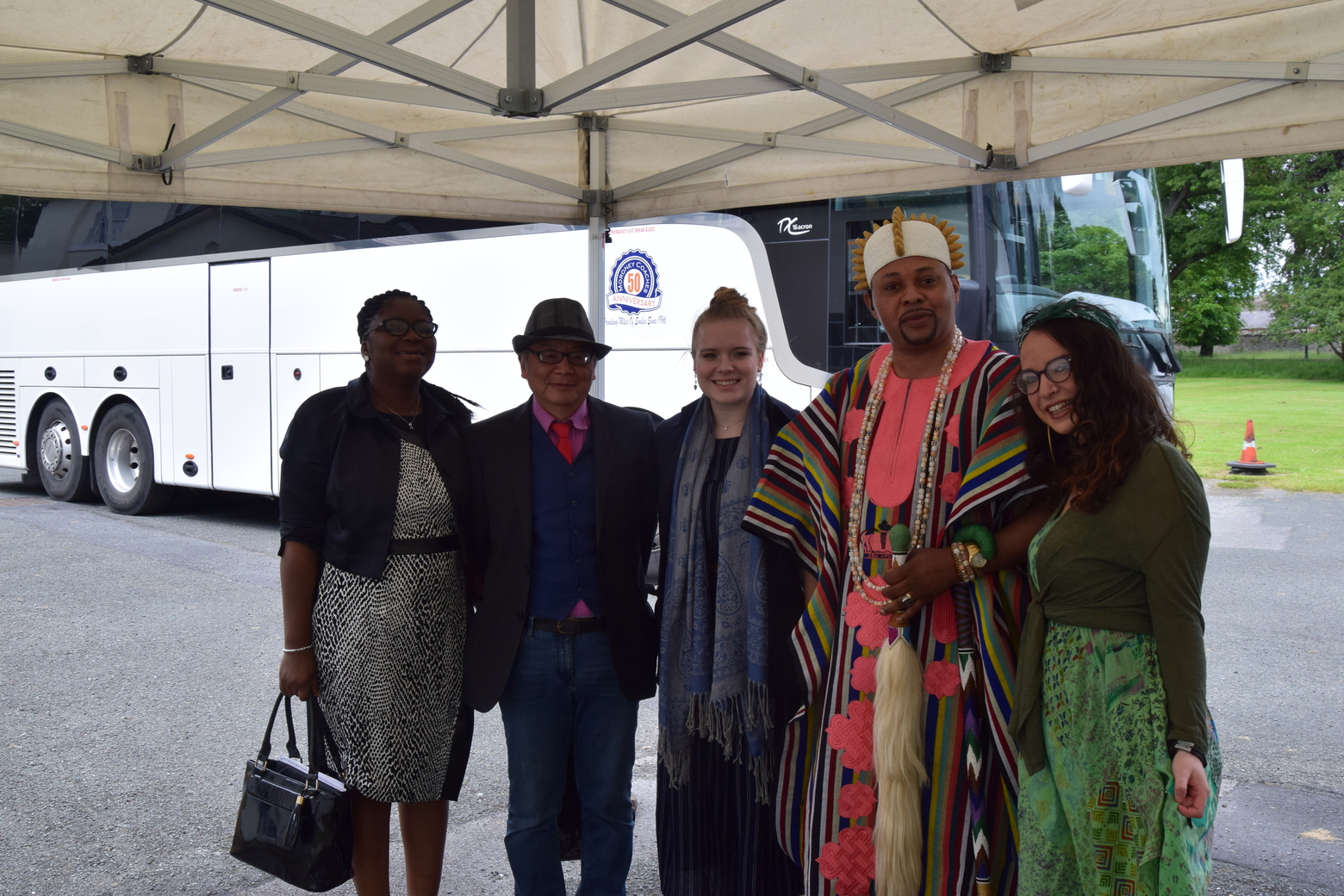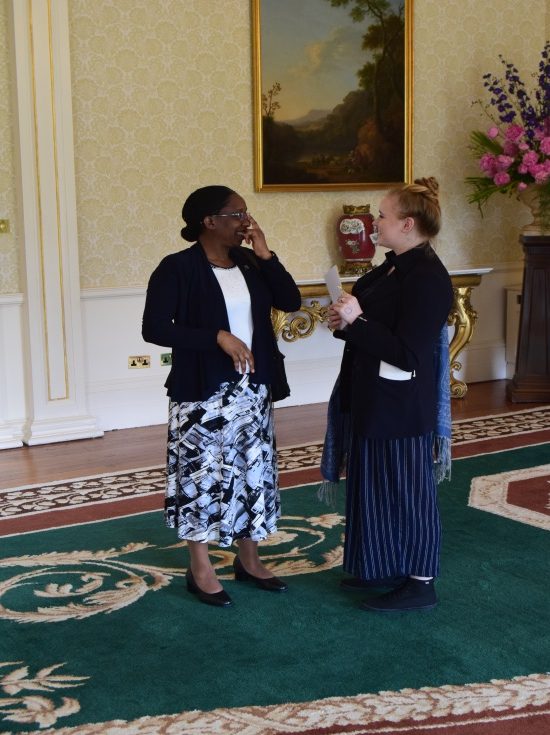 From the moment we arrived, we were met by a wide range of people from all over the world. We were struck by all the different, colourful, native clothes and by the warm and open personalities. The house itself was immaculate and extremely elegant, decorated by art, gold and flowers wherever we went. Outside, the back yards were blooming with all the colours of the rainbow. The flower beds were so diverse and beautifully presented that they rivaled even those found at the Botanic Gardens.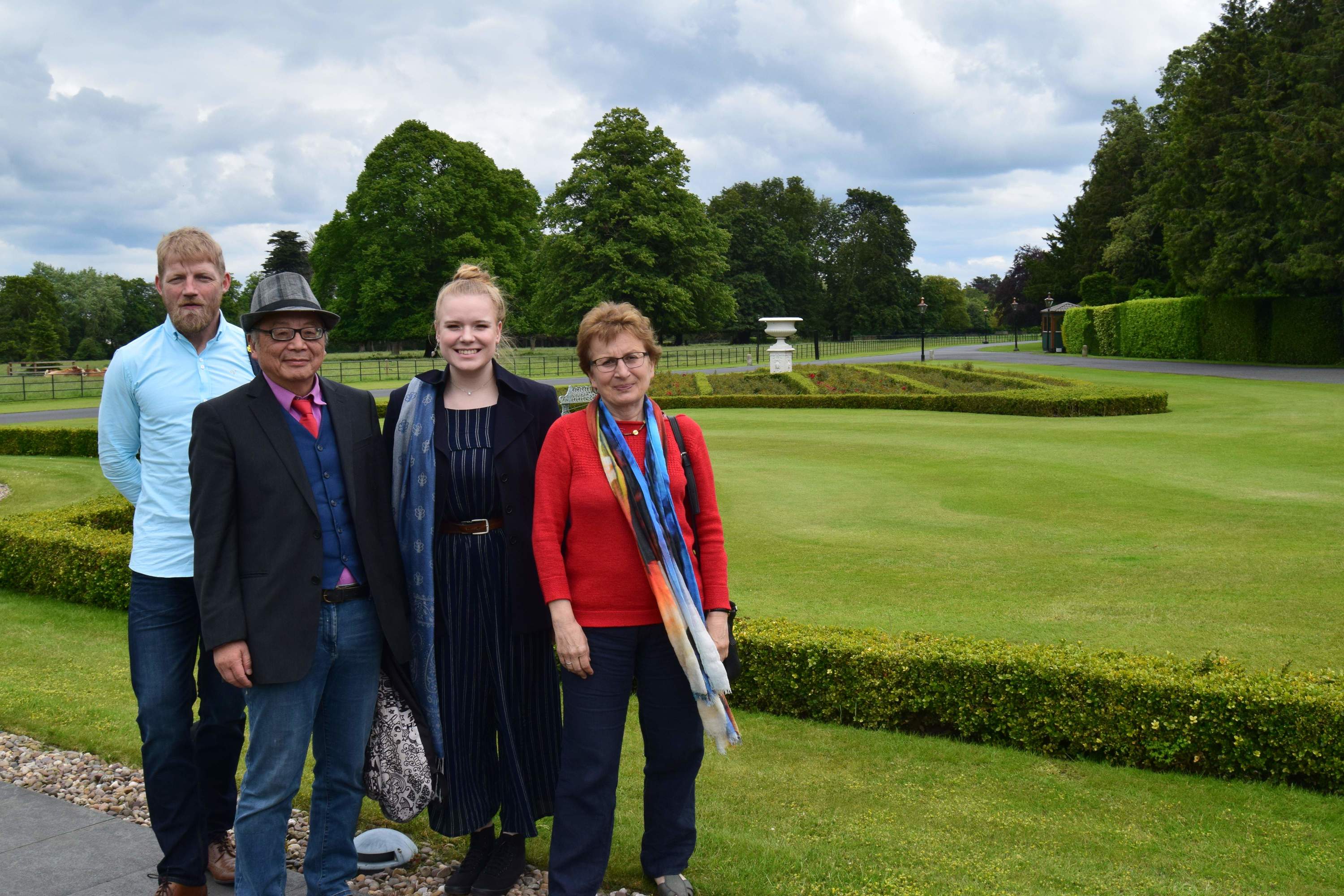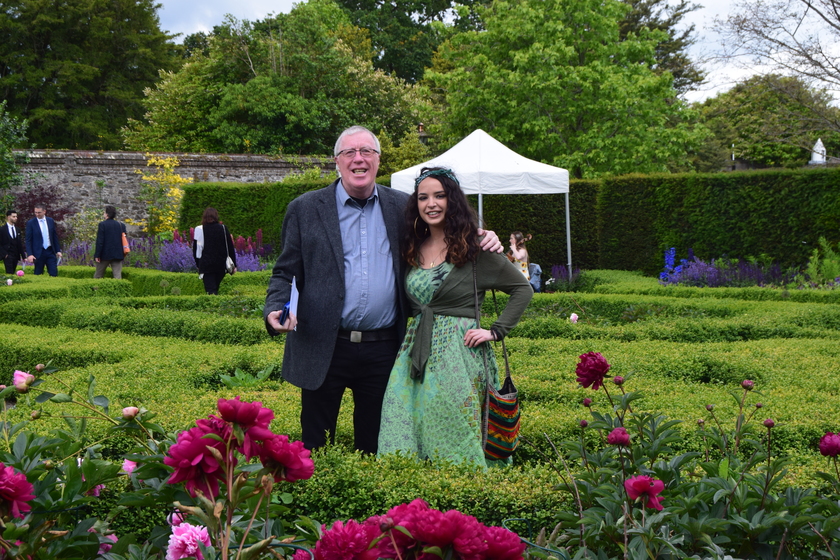 From the get go there were talented musicians presented throughout the house and garden, playing  piano, violin and guitar to mention but a few. There were also people scattered throughout the event whose job it was to give us more of a background and context to this historic place. We were delighted to see the 17 Sustainable Development Goals (SDG's) represented by large blocks in the garden and were sure to take a photo to promote them.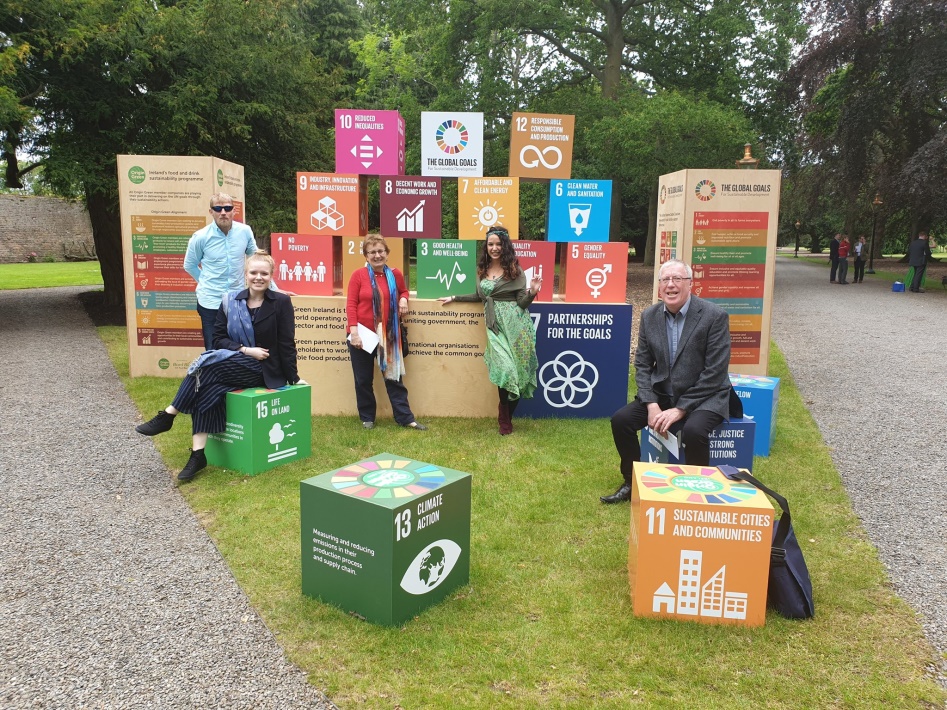 When we were done exploring, it was time for the real celebration to begin. We were sat inside a large glass conservatory in the garden with many, perfectly decorated tables. Here we were served lots of tasty food, both savoury e.g. tartelettes and sandwiches and sweet e.g. chocolate covered strawberries and eclairs. To drink, we were brought delicious freshly squeezed apple juice straight from the President and Sabina's garden, as well as the option of having red or white wine. It was also a great chance to mingle with others at our table.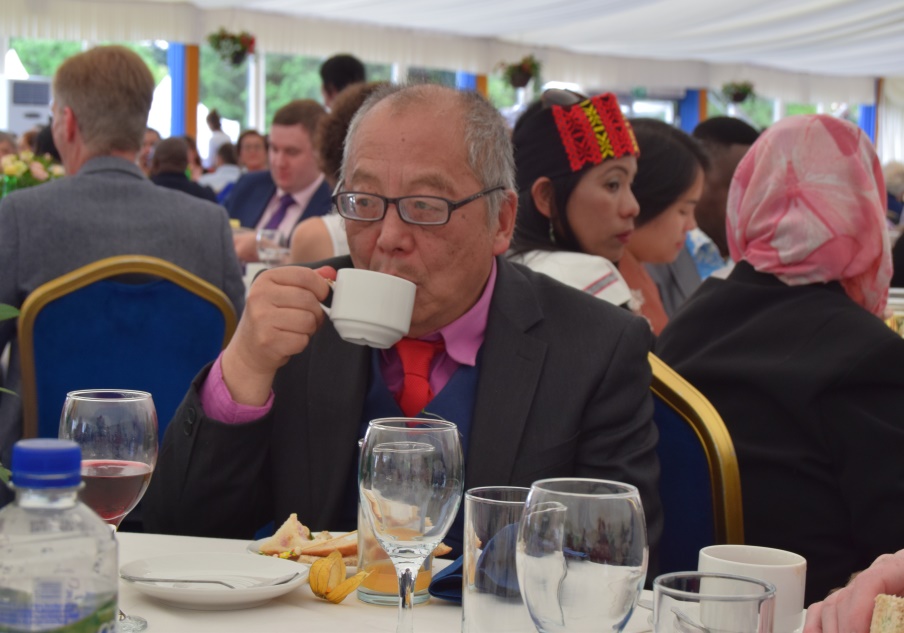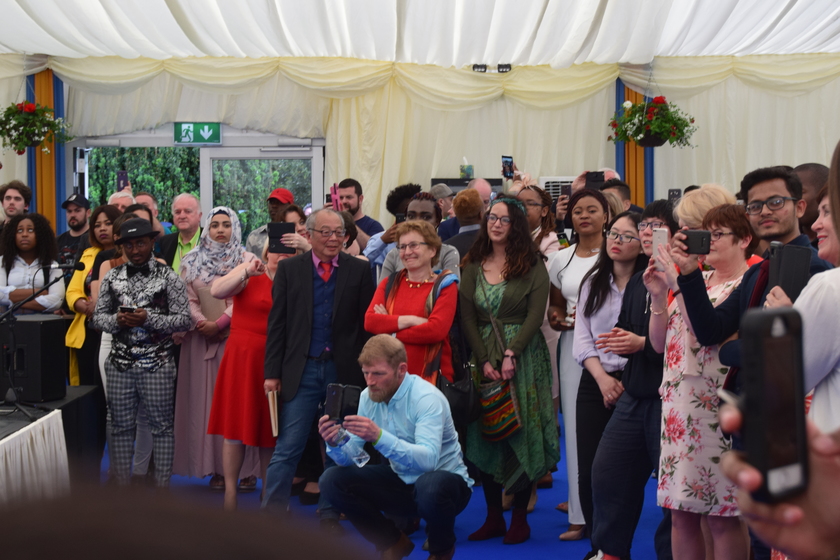 Ryan Tubridy was given the job of presenting for the evening and did a great job combining humour with professionalism and respect, taking into account the depth of the context of the gathering. The president's speech itself was very emotive and poignantly delivered. He referred to the world as a migrant world, whether this occurs by choice or not and discussed our own history of immigration e.g. the famine, explaining how –"We Irish are a migrant people and we always must recognise both the responsibility and blessing that it is to respond to the needs of migrants wherever they may be." He spoke about the beauty of multiculturalism and how those from other countries offered us a chance to widen our horizons by their "distinct and unique cultural background".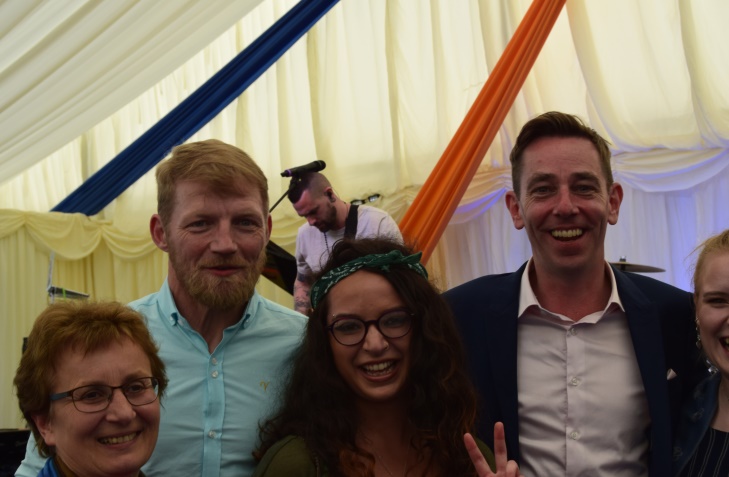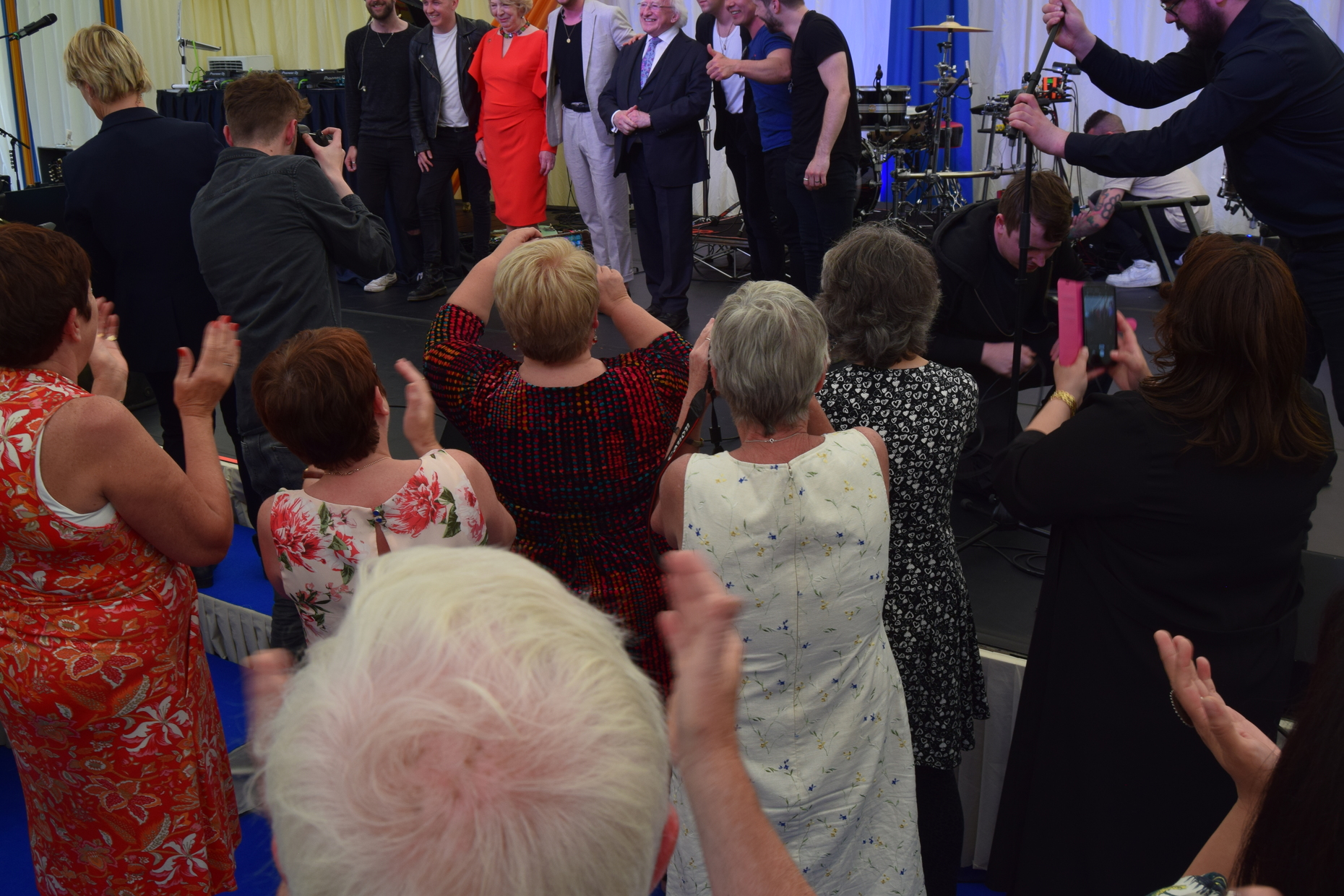 Mentioning the staggering fact that in 2018, the number of people fleeing war, persecution and conflict exceeded 70 million globally (the highest number in the UN refugee agency's 70 years of operations), Higgins highlighted the growing scale of the challenge we face in helping refugees, asylum-seekers and those internally displaced. He apologised on behalf of Ireland for the prejudice and stereotyping that many refugees may face on arrival and reminded us that we must live by our promise of 'Céad míle fáilte'– a hundred thousand welcomes.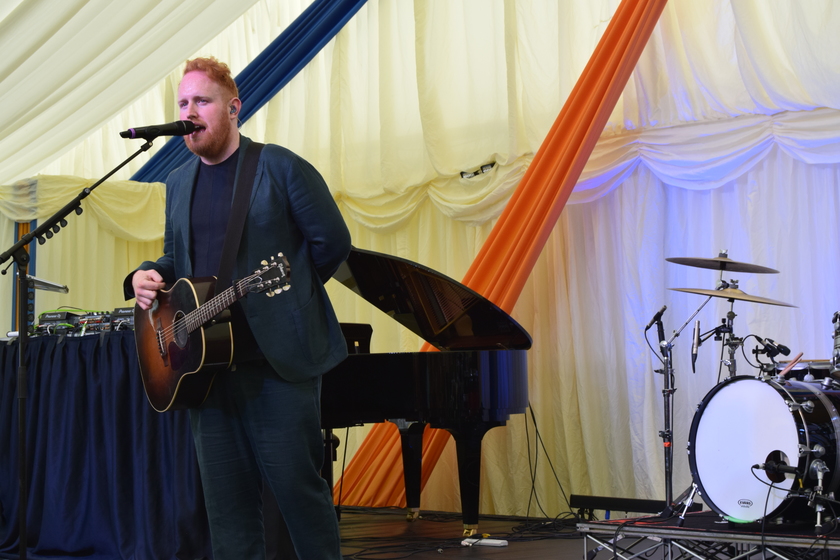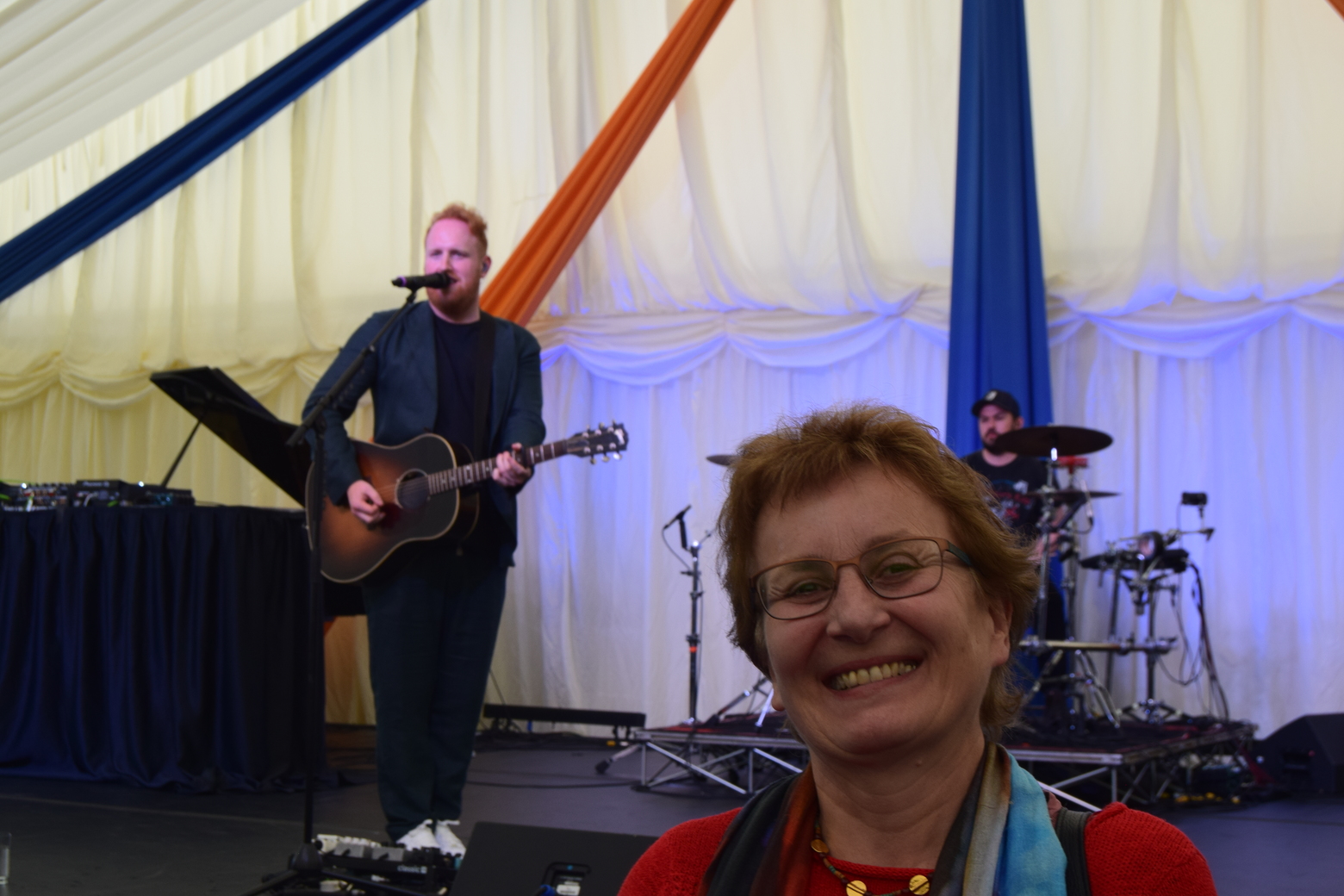 The day concluded with a number of wonderful performances. Among the highlights were hip hop star 'Jafaris', up and coming boy band 'Wild Youth' and the stunning acoustic vocals of Irish singer songwriter 'Gavin James'. At this stage nearly everyone was standing up, singing and dancing along, including Sabina Higgins herself. Afterwards the President, with his large, fluffy dog by his side – was kind enough to take photos with anyone who so desired. At this point ATD team member Long Weng, was also able to present Michael D with two amazing portraits he had drawn of him.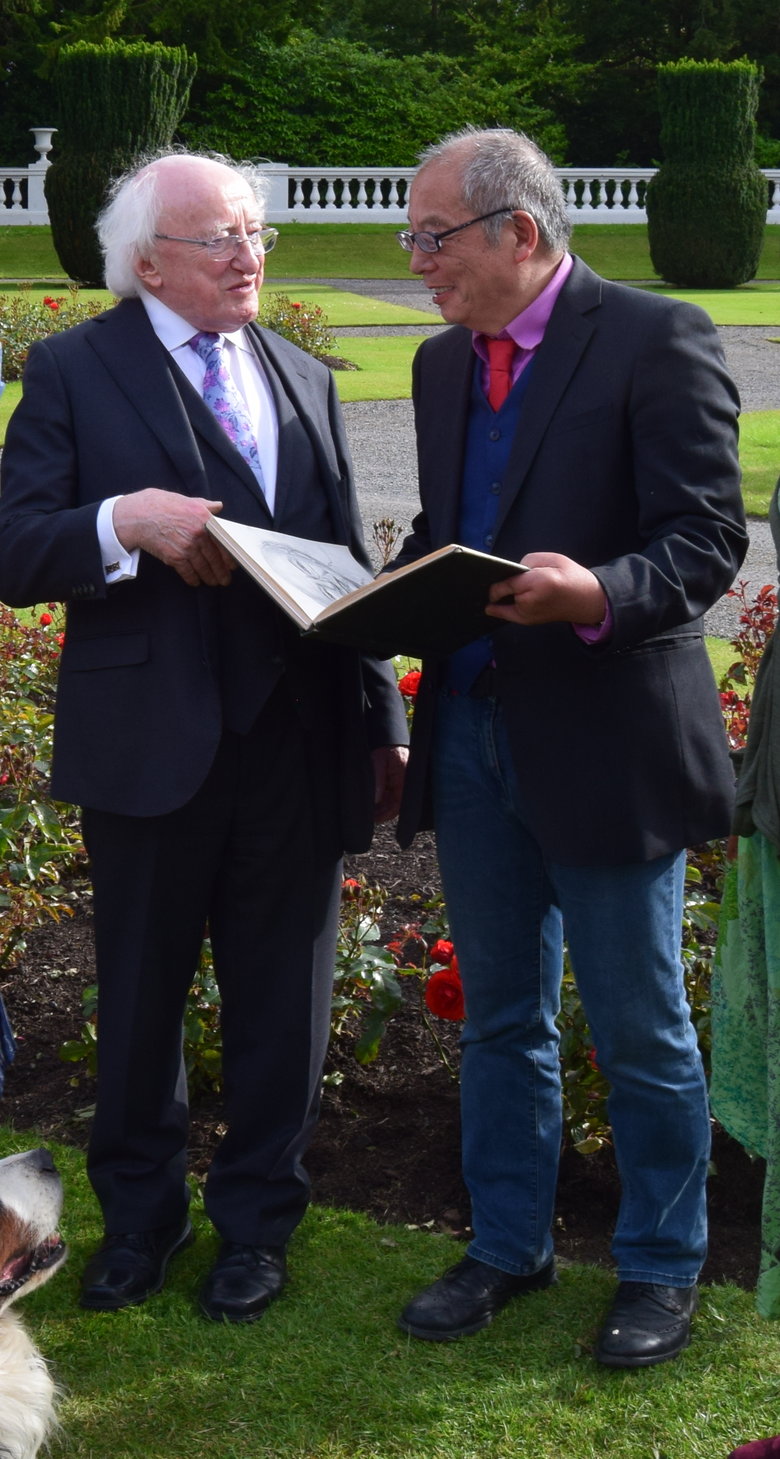 The mood throughout the occasion was joyous, with the colorful vibrancy of those in attendance filling the air with positivity, inspiration and hope. A big thank you to all who made this celebratory day possible and to everyone who dedicates their time and energy to helping the most vulnerable in society, including refugees and migrants.