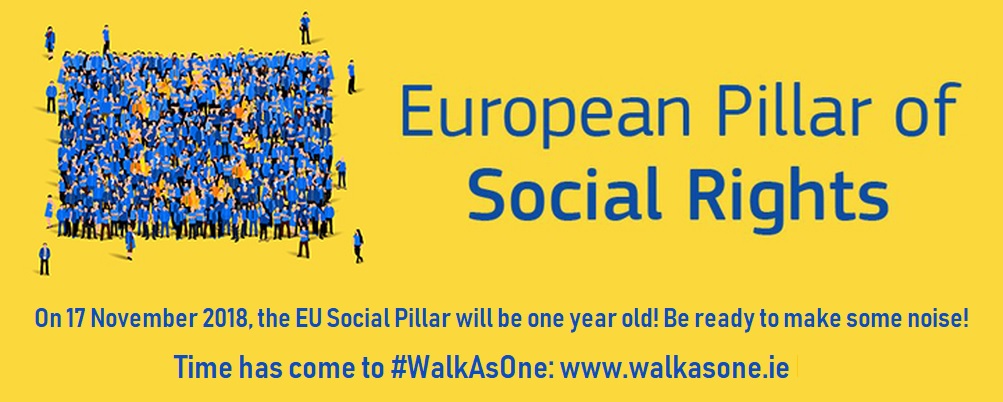 17 November 2018 will mark the 1st anniversary of the adoption by the EU of the European Pillar of Social Rights.
10 December 2018 will mark the 70th anniversary of the adoption of the Universal Declaration of Human Rights.
November or December 2018 will also be the time of consultation on the final draft of the new Irish National Plan For Social Inclusion!
It's is time to Walk As One to develop a comprehensive Human Rights and Equality based approach of Social Inclusion and make the new National Plan the best ever!
Add your name to the list of citizens ready to contribute to this enterprise! It is only impossible until it's done!
Visit www.walkasone.ie!