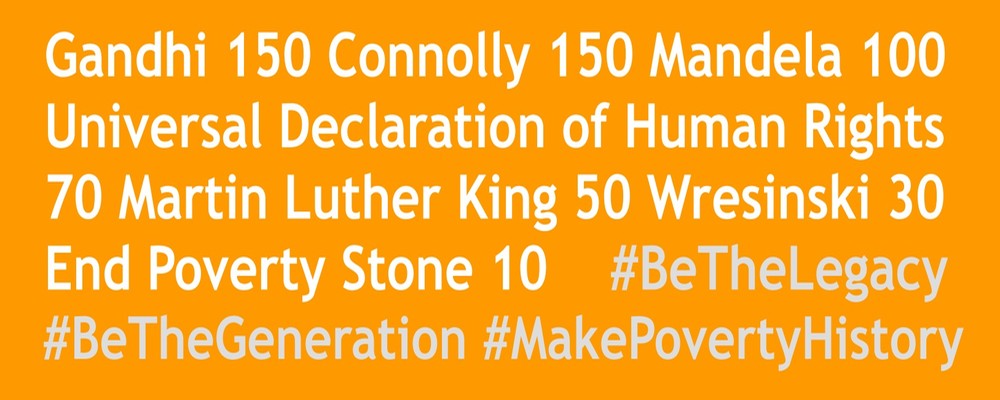 In October 2018, over 15 events were organised around Ireland to mark the 2018 UN End Poverty Day.
The 2018 observance marked the 25th anniversary of the observance of the UN Day since its recognition by the UN in December 1992.
In Dublin it marked the 10th anniversary of the unveiling of the End Poverty Day Stone next to the Famine Statues.
The 2018 Observance took place in a year when the world remembers the legacy of key social justice leaders, among them: Nelson Mandela, Martin Luther King and Joseph Wresinski.
2018 is also the year of the 70th anniversary of the adoption of the Universal Declaration of Human Rights.
Discover the 2018 gallery of pictures and video about the End Poverty Day events in Ireland here!