On Tuesday, October 25th we hosted our weekly Chooseday Tuesday open house.  Each week we have been doing a different free and fun activity together such as art & DIY, cooking, singing and cultural outings. We also always have some lunch together and provide a safe community space for nice chats to happen over a cuppa. 
Recently we have been welcoming a group from the Dublin Adult Learning Centre.  DALC have kindly agreed to participate in our ongoing LNOB series 3 workshops and it has been fantastic to learn more from them over the past number of weeks.  This week we had two options for art projects. The first included creating "stained glass" from recycled plastic, acrylic paint and permanent markers. They turned out beautiful and were later turned into a mobile thanks to the brilliant Stewart. There was also an option to make engravings in wooden boxes or hearts with a wood burner. The results were spectacular. Thank you to all who participated.
We also had the pleasure of welcoming the French ambassador to Ireland Vincent Guérend.  The ambassador took the time to get to know everyone and hear about our recent work.  We spoke about the importance of recognising people with lived experience as the true experts of poverty and ensure their inclusion in policy and decision making.  Andrew spoke about his recent address to the United Nations on the International Day for the Eradication of Poverty.  We also spoke about the stigma of learning to read and write as an adult and the importance of having the opportunity to return to education later in life.  The group also discussed the value of peer support found in local community organisations.  Andrew explained the #Addthe10th campaign and we talked about the experience of socio- economic discrimination.  We are very grateful he publicly supported the #addthe10th campaign by taking a photo with the 'missing jigsaw piece'.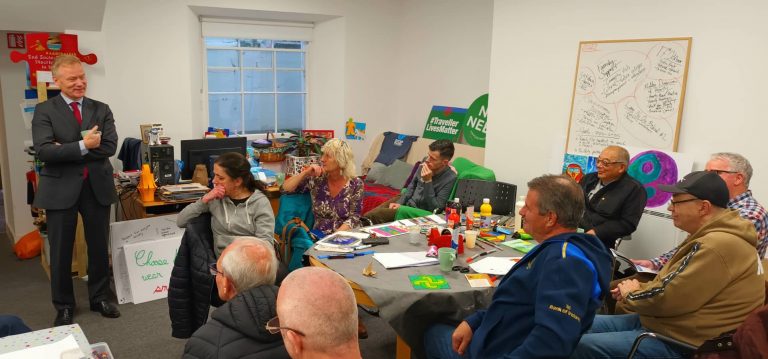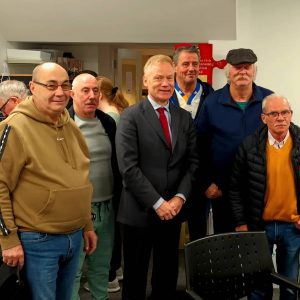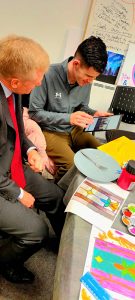 Further, we demonstrated the importance of art in expressing these experiences of discrimination and hardship, as the ambassador took interest in our Lockdown Liberties poetry book and through our lens film project.  A member of DALC shared a poem he had recently written;
Discrimination
'Will it start by the colour of your skin
Will it start by the way you dress
Will it start by where you live
Will it start by the way you talk
Will it start by the way you walk
Will it start if someone see you drunk
Will it start if someone says something bad about you
Will it start if someone sees you queing at a foodbank
Discrimination comes in many forms
Let's not forget there's always someone worse off than you'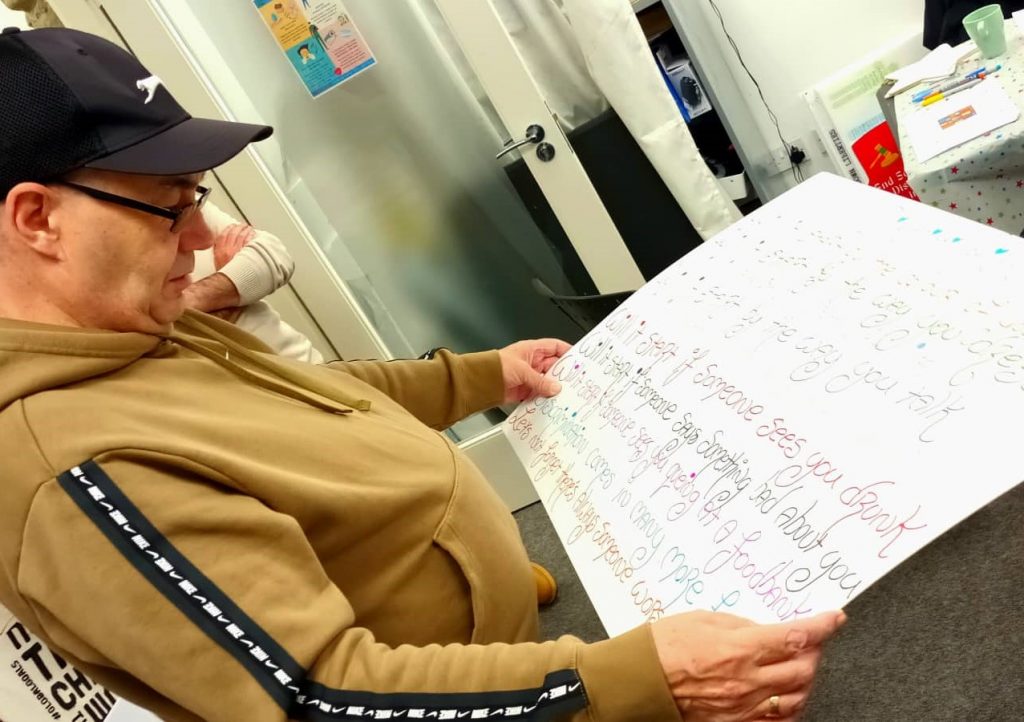 Later we also had a small birthday celebration for community Activist Christina.  We are so grateful to Christina for all her recent work!
The ambassador later tweeted "Very glad to visit @ATDIreland & the Choose-Day Tuesday workshop. Great to discuss with the participants and the activists. An initiative which finds an echo at #UnitedNations level! #Addthe10th." We are thankful for his support.