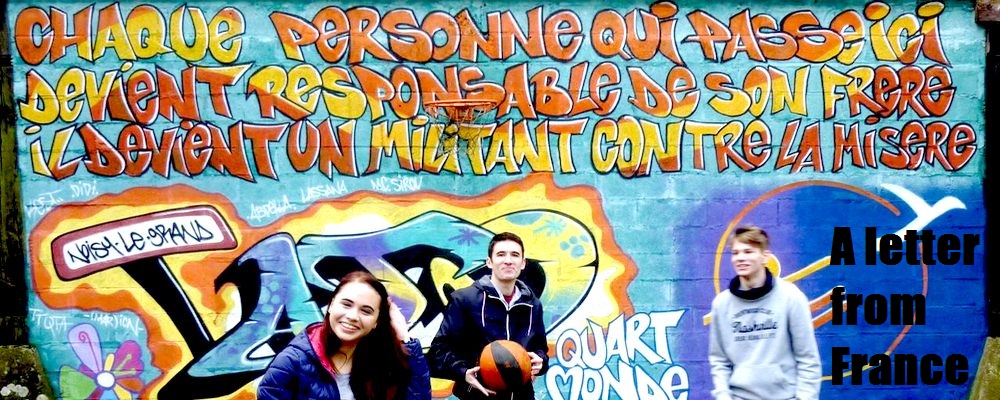 'It's worth helping others. In the future you may need to get help. We are not created in the world to just be for ourselves but to help others'
A Report from our Trip to Paris and Champeaux for the European Djynamo Youth Meeting from April 1st – April 3rd 2016
We came to Champeaux from ATD Ireland as four delegates to the Djyanmo weekend to meet young people from different cultures and countries.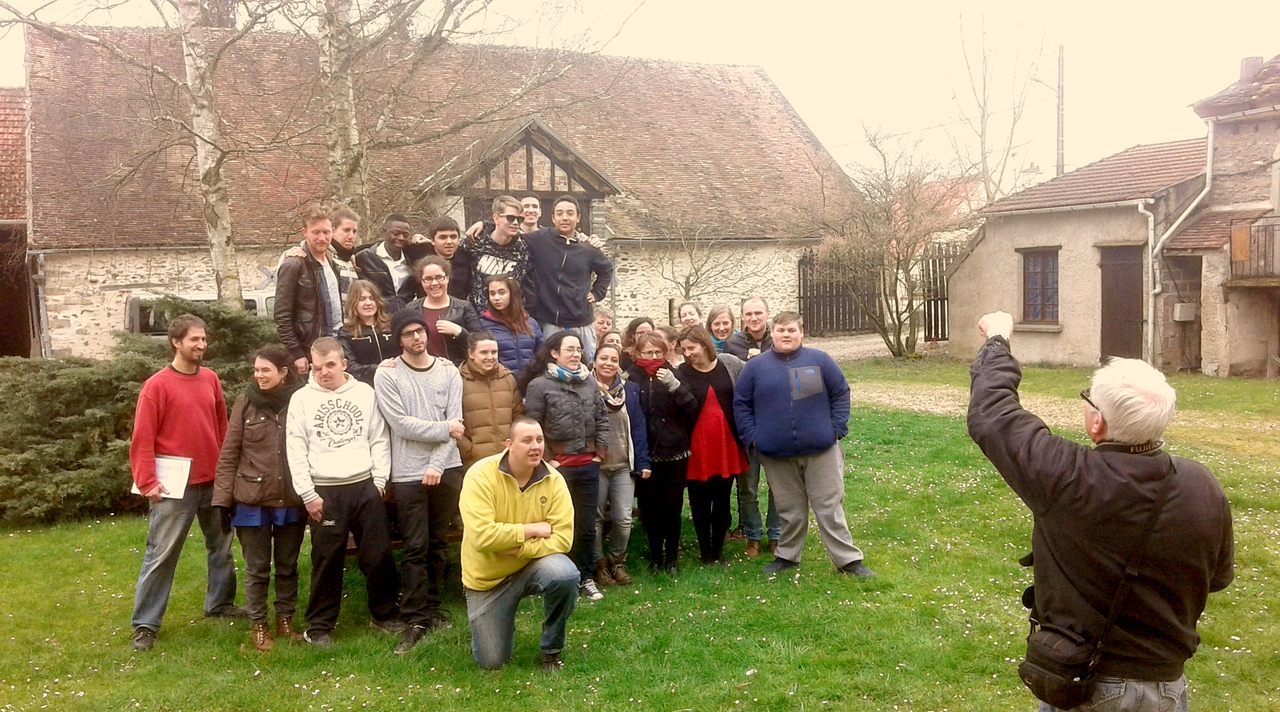 We were excited to participate with young people from other countries including Spain, Belgium, Switzerland, France and Poland. The Weekend consisted of young people discussing and participating in workshop activities the are relevant to ATD and issues around Europe that effect them. We chose to participate in different workshops on communication, migration and ideas about what could happen in 2017 to celebrate and spread the message of ATD.
We watched videos and presentations about activities each group uses in their home countries such as a football tournament, communication games using pictures, movie nights and day trips. We learned ideas on how to we could improve ATD group meetings with young people in Ireland and we are glad to have these ideas to take these home with us.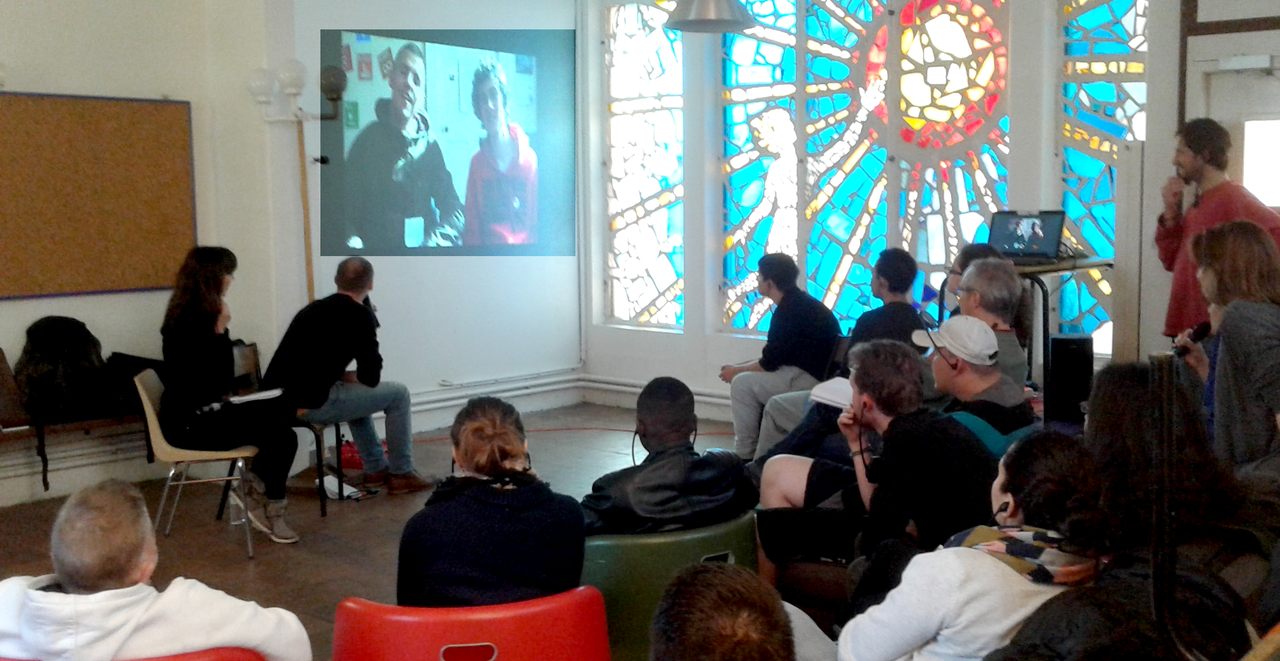 We had a special bond with the Polish group because we spent several hours in Paris sight-seeing on the day we arrived and as part of the communication workshop we interviewed Ania, Hubert and the translator Ursula. We were interested in what they knew about Ireland; what they understood of housing issues in Ireland; and what housing and homelessness is like in Poland.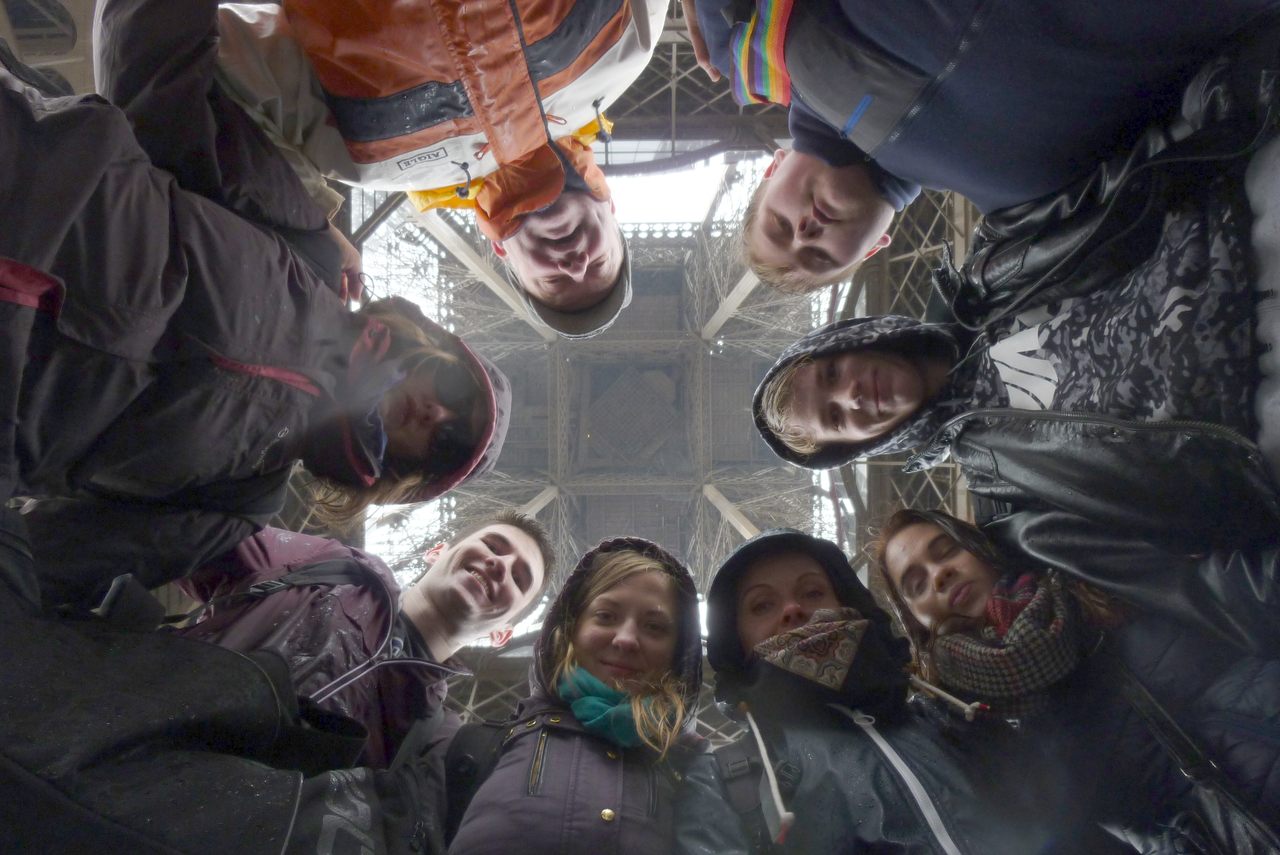 The Polish and Irish Delegates under the Eiffel Tower

We shared a little on current housing issues in Ireland. Firstly, there was the response to what people knew about Ireland – Hubert and Ania identified the little man associated with Ireland and others chipped into say the little man has gold and treasure – Aaron and Elaine told them it was the leprechaun they were talking about. They knew of St. Patrick's day having seen it on posters. Ursula knew it is close to Great Britain, felt it is a Catholic country and recently she had visited an exhibition on the Easter Rising of 1916 which we had explained in our presentation was a significant day for Irish people. She was surprised to hear that there are many Polish people living in Ireland.
The Polish knew little about housing in Ireland apart from what we had said earlier in the weekend – that there is a housing crisis, that homelessness is increasing all the time and there is a lack of social and low cost housing, especially in Dublin. Hubert felt that difficulties in housing in Ireland were probably the same as many other European countries.
The Polish and Irish Delegates at the Human Rights and Poverty Stone in Paris
Ursula said that she felt the homelessness and poverty in the country side was worse than in the city. She feels that she sees less people on the streets in Warsaw and Polish cities than in other European cities she has been in. She wondered if perhaps it is more hidden and added that she did not know much about poverty and homelessness in Poland being from a relatively privileged background. Unfortunately we did not get to interview Beata whom Ursula suggested could tell us a lot more. Ursula thinks there are not enough social houses in Poland and that house prices in Warsaw are very high. She said that housing difficulties was not big feature of the Polish media – rather healthcare and general politics feature more.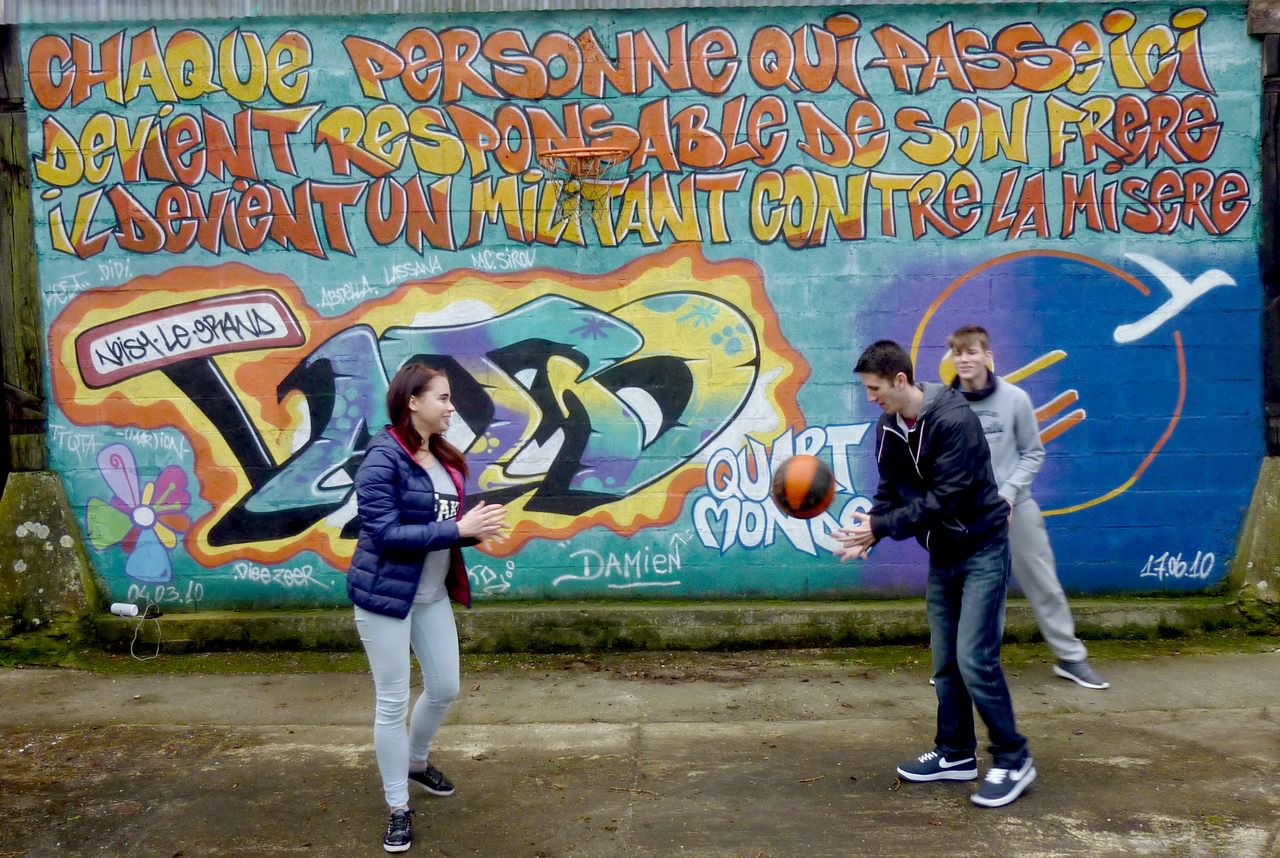 Ania, Aaron and Hubert
Ania and Hubert spoke together on the issue of housing and said that from their point of view homelessness in Warsaw is a big problem – they are not sure of how many but both see a lot of homeless people on the streets, espcially in the centre or the old city. Because the cities are bigger, the problem of homelessness and expensive housing is worse. The aim for ATD in Poland is the same as ATD all over the world – to help others- especially poor people, the excluded and those not tolerated. Homeless people in Warsaw are told to get off the trains and are not respected by others even though they are the same as everyone else. There are homeless shelters in Warsaw but not all the people want to be there or keep the rules. Hubert gives money to the homeless people sometimes. The Government does not have a good approach to the problem. Caritas, a Church related, Polish charity Hubert and Ania are involved with gives out secondhand clothes, has Christmas events and helps homeless children and adults. Hubert feels its important to help others as we all need help sometimes and we need to come together.
The weekend was very interesting for us, gave us a great opportunity to meet other young people and to learn lots of new skills and to learn about the difficulties in other countries that are similar to Ireland. We would recommend anyone who is interested to take the opportunity to attend Djynamo Youth meeting in the future.
Aaron and Elaine from the Irish Delegation