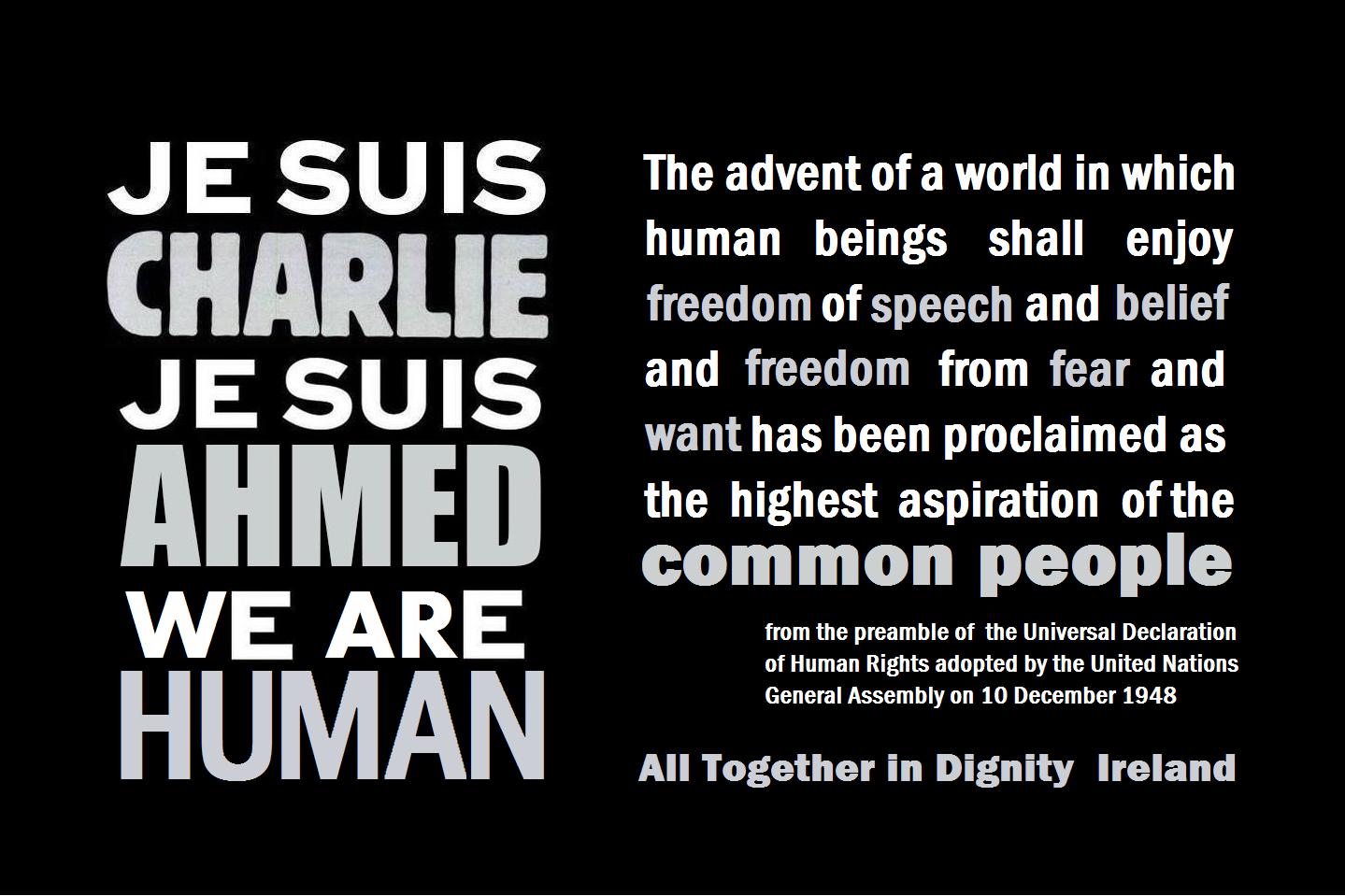 After the tragedy that took place at the Charlie Hebdo magazine in Paris, the International Movement All Together in Dignity (ATD) Fourth World shares the grief of the families and relatives of the victims.
As with so many other acts of violence that occur daily in our world, this murderous attack against freedom of expression, which seeks to create fear and division, touches us all deeply. This reinforces our conviction that freedom of expression is an inestimable value for everyone. It must be reinforced also for those who are condemned to silence because of poverty and exclusion.
More than ever we must reject intolerance. In the face of hatred and violence, there is no other way than solidarity and the recognition and respect of others, no other answer than learning to know and understand one another so as to live together peacefully.
In neighborhoods around the world, men and women of different origins, faiths, and convictions pose acts of friendship and community, even while living conditions, sometimes so difficult, can be divisive.
Now more than ever is the time to be at their sides to better understand all their efforts to create unity and peace.
We hope to continue hearing from you your thoughts and exchanges.
Diana, Isabelle, Jacqueline and Jean
long term full-time volunteers – ATD International Leadership Team