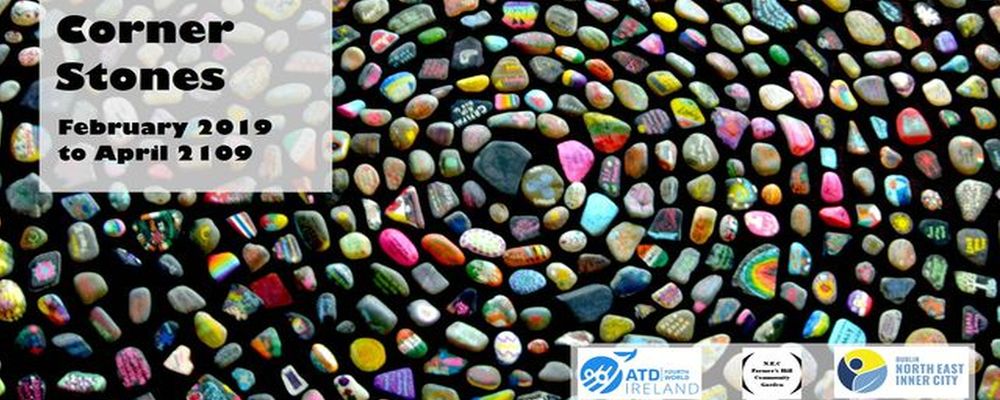 At the occasion of 2019 World Day of Social Justice, ATD invited all citizens interested to the launch of "Corner Stones", a creative project aiming to prepare an artistic piece with the 700 decorated stones created dutring the "Your Rights Are Written in Stone" Campaign run in 2018!
From February 20th to April 27th, a series of workshop have been be held in the North East Inner City to design and eventually create the "Corner Stones". Some of these "Corner Stones" will find their place in the NEC Farmer's Hill Communnity Garden once renovated (as part of the larger "Rutland School" renovation project).
Here is the video recorded during the final community workshop on April 27th 2019!

The "Corner Stones Slabs" created during the project were finally displayed during the Community Concert marking the 20 years of ATD in Ireland! On the picture here below, Maureen O'Sullivan speaking in front of the Peace symbol created with all the "Corner Stones".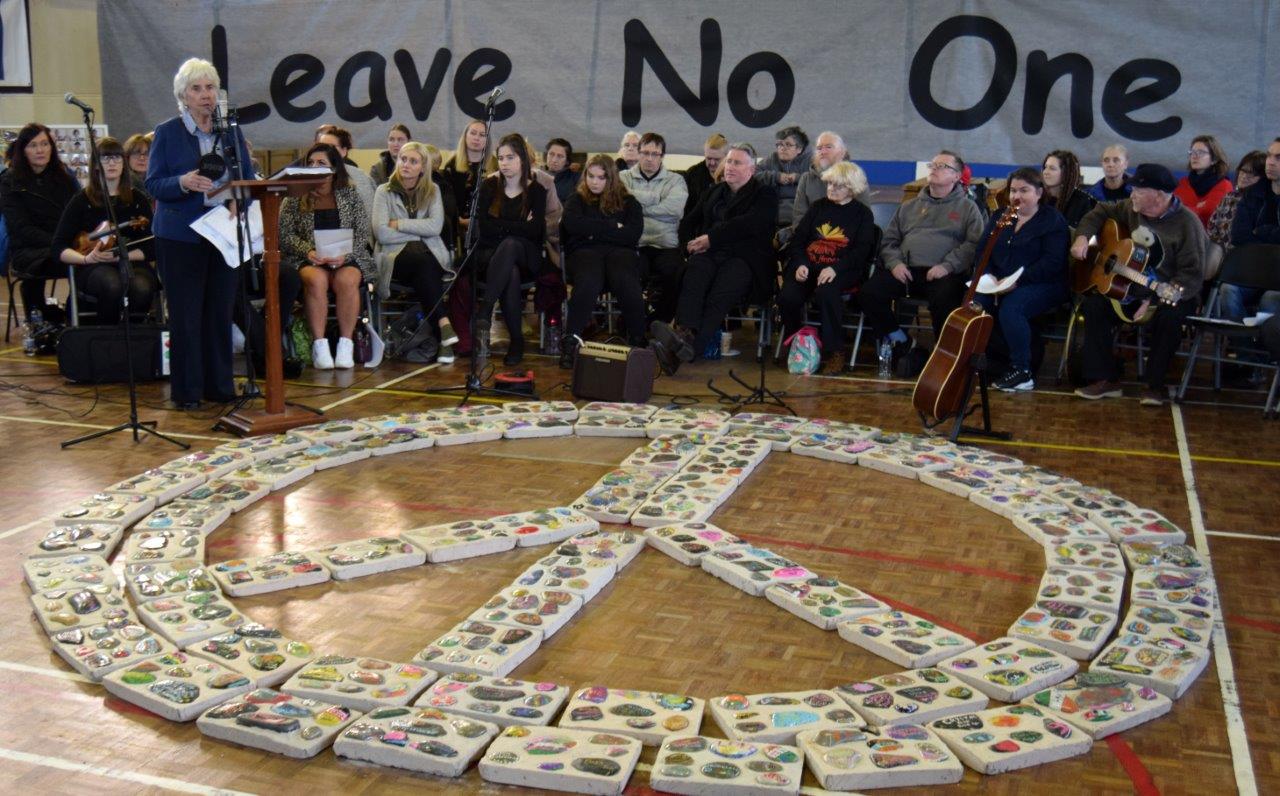 This project is supported by a grant from the 2018 NEIC local grants round 2 Programme.
Discover here some pictures from the workshops!