Bridging the Gap is a charity based in the Gorbals area of Glasgow with over 15 years  experience of working with people from different backgrounds and cultures. They want
to support families, create inclusive communities and inspire young people.
To give children the best possible start in life we support parents by providing places for
their children to meet, play and learn. Our pre-baby and toddler groups are called Rowdy Rascals. We also offer free family communication courses.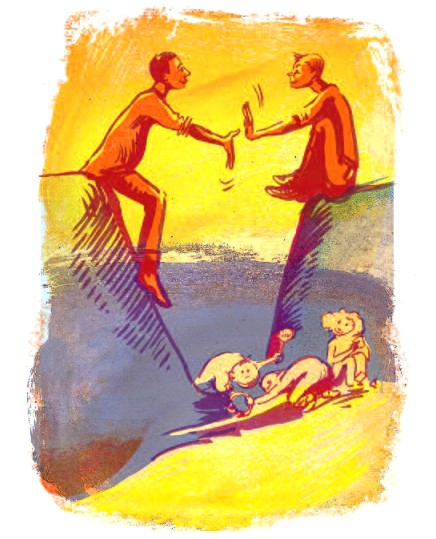 Bridging the Gap passionately believes that you can build and strengthen communities
by bringing people together.  At our weekly drop-in called Big Thursdays, people are
guaranteed a warm welcome and fun activities. These include a men's group, children's 'Big Messy Play' and singing time. You will also find a fruit and vegetable shop and
lively discussion groups. An open lunch is provided where people take turns to cook their
own cultural dishes.
Read more in our latest "Letter to friends around the world"