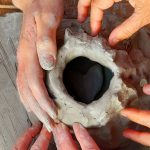 Beginning on the 12th July ATD, with the help of artist Katherine Sankey, has been holding a series of art workshops in Mountjoy Square Park which are designed to create clay sculptures as a means to reflect the issue of socio-economic discrimination. These workshops aim to bring to the fore the creative potential of those with direct experience of living in poverty, allowing them to depict what socio-economic discrimination means to them. ATD is currently campaigning to have socio-economic discrimination recognised as the tenth ground of discrimination in the Irish Equal Status Act. ATD community activist Andrew, who has been an integral part of the working group focused on introducing socio-economic status into Irish equality legislation, perhaps too modestly suggested that whilst he may not be a Picasso or Michelangelo, he was not only enjoying the opportunity to create something but he felt that the workshops could "open the door to new skills and relations." Similarly, ATD community activist Terence felt optimistic that the workshops offered people the chance to discuss what changes were occurring in the inner-city, noting that "communities need good communication to adapt to [these] changes."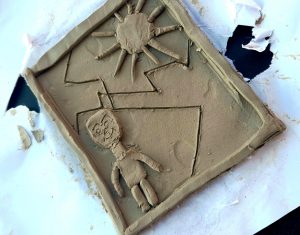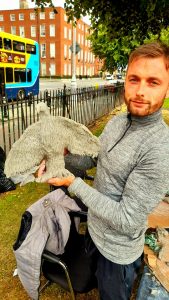 Exhibition day
The first meeting on the 12th of July involved a visit to Sankey's current exhibition at the CHQ building. Sankey creates large and startling sculptures primarily from copper piping however she also merges branches, crab claws and pincers into these structures, unnervingly blending the two by painting them the same sun-bleached white colour. Another interest of Sankey's is the "cluttering" of items: she not only focuses on how elements like power and water are brought into our homes but how their entry is generally boxed behind neat cupboards. One piece in the exhibition called 'Containment' drew the interest of the group. Andrew felt that to call the piece 'Containment' was strange, since to him the piece appeared to be "all out of control." This led Andrew to reflect that "sometimes we look contained when we are truly all over the place."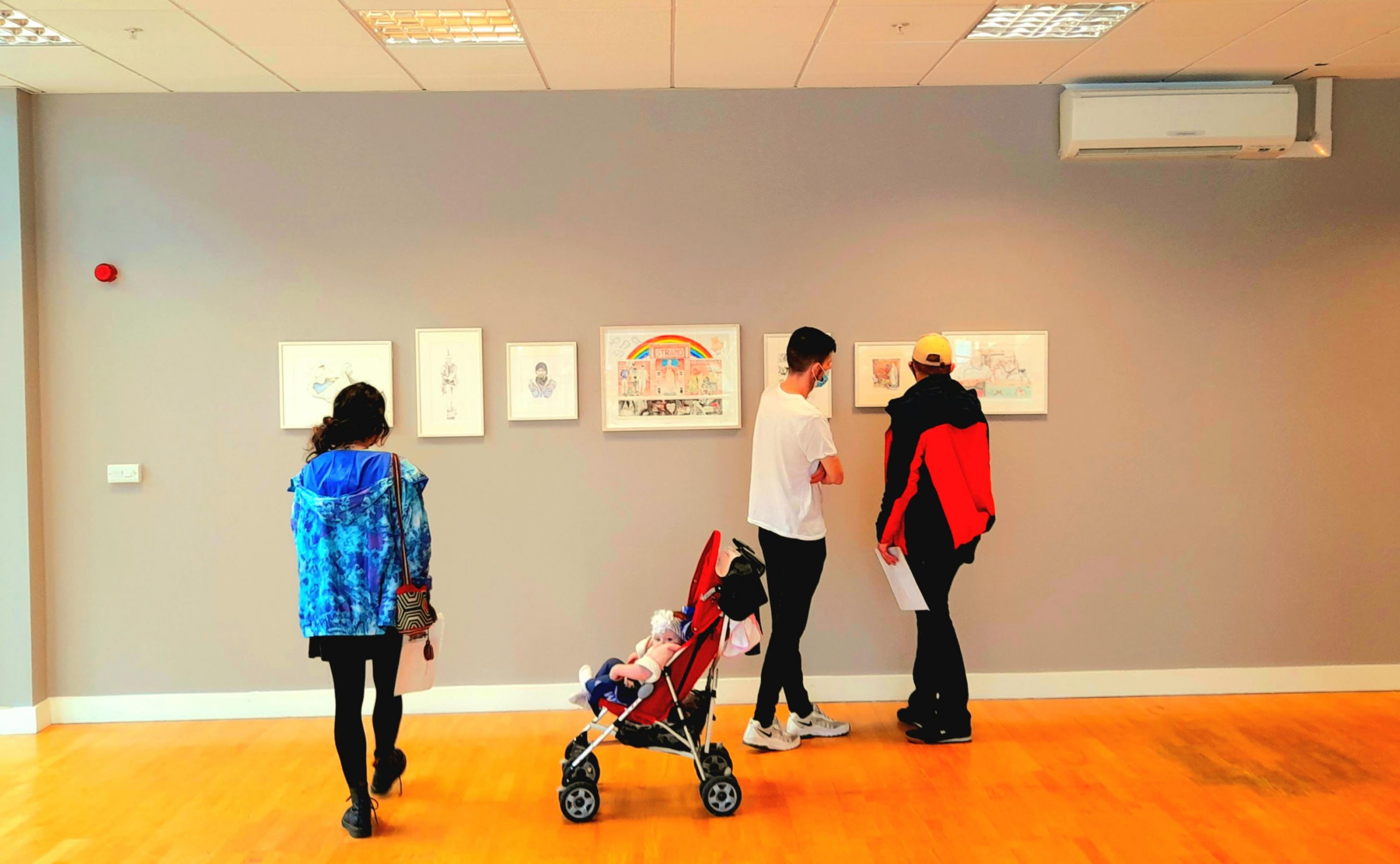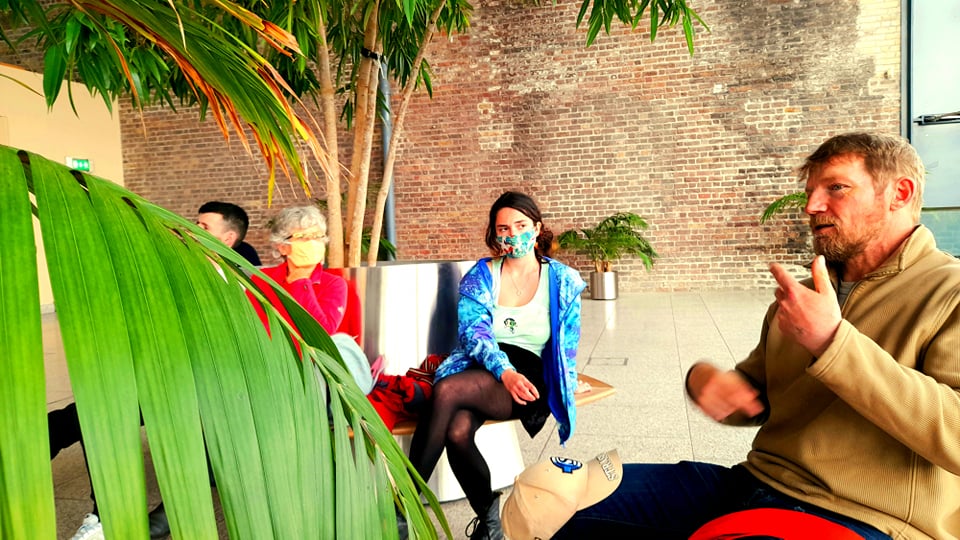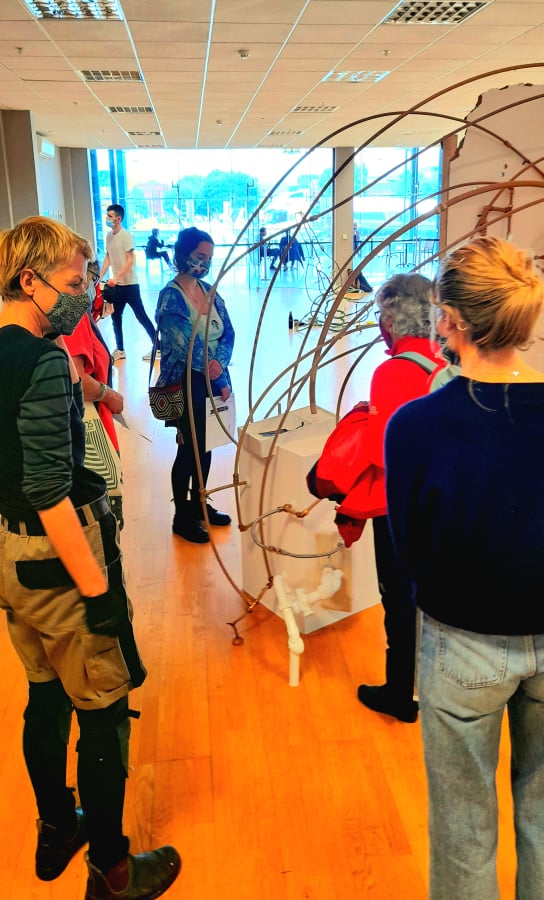 After visiting the exhibition an informal discussion about the upcoming workshops occurred between Sankey and ATD's budding artists, and just like the countless and winding copper pipes which make up Sankey's structures the conversation took many turns and produced fascinating ideas. Sankey began the discussion by asking those present to give suggestions as to what the word 'vessel' meant to them. Terence, being from Liverpool, said that the word most obviously and immediately brought ships and boats to his mind. Elaborating on this idea, Andrew felt that it made him think of a voyage. ATD community activist Paul then developed the idea of a vessel in more abstract and poetic ways, perceiving not only the body as a vessel but also suggesting that the English language itself is a vessel as it conducts meaning and is made up of a multitude of different tongues. Paul found the discussion to be "overall very positive", agreeing that the atmosphere was "friendly" and "relaxed."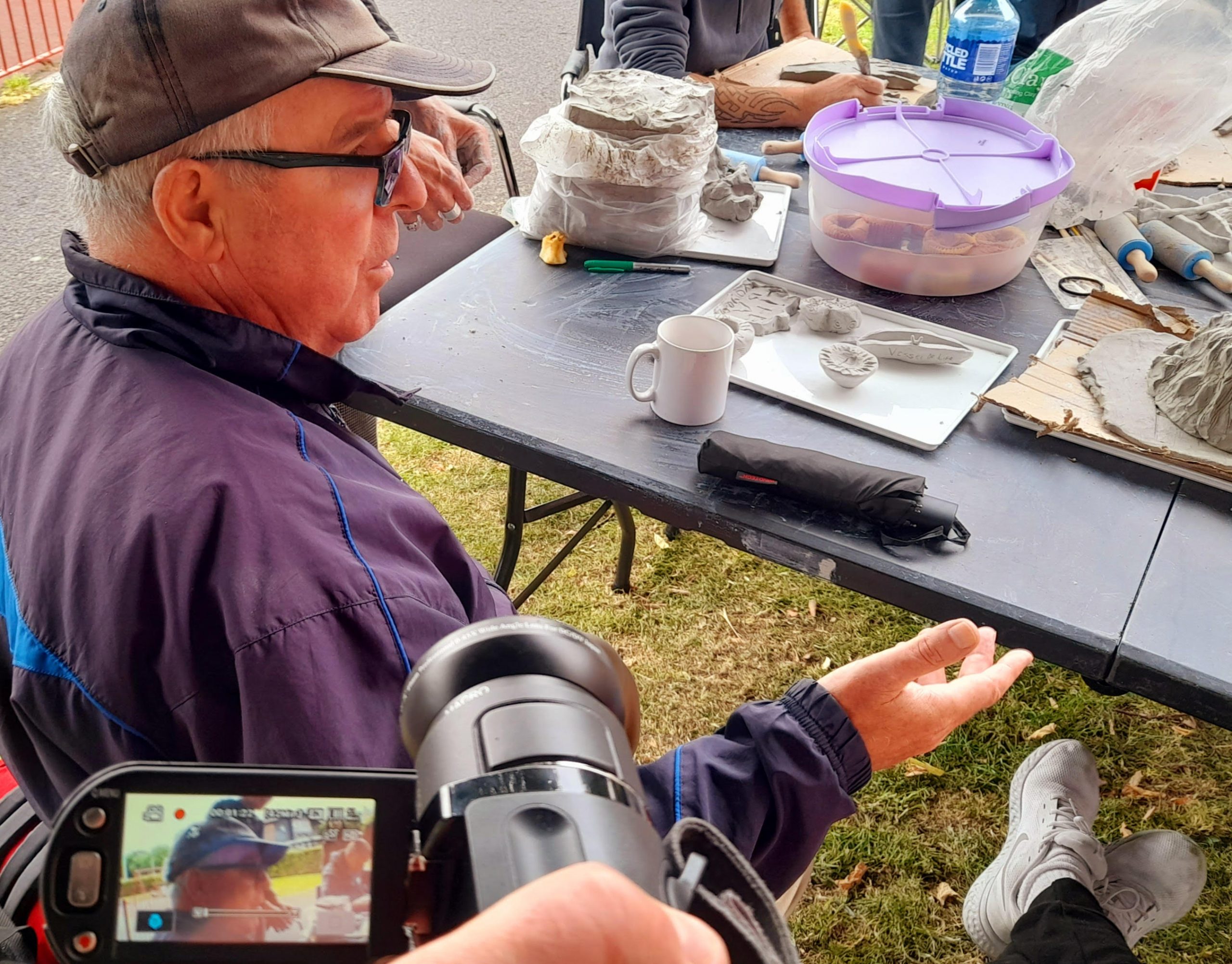 What did we create?
Working outdoors, under the glorious summer sun, the group first began by creating individual pieces and a variety of themes began to emerge. Pieces created such as a candle, hands and an airplane inspired conversations surrounding not only hope, learning, confidence and generosity, but also the notion of abundance versus scarcity and the issue of inequality. The group also got the opportunity to work collaboratively in small groups. Andrew, Juliettes, Paul, Terence and Ciara worked on a volcano, highlighting how being forced to bottle up negative emotions, experiences and trauma will ultimately erupt and often lead to hatred and division. However a heart contained within the volcano demonstrated that such a repressive urge can be counteracted through love and care for one another. Philip's creation of an idyllic picture with a large crack running through it, indicating the difficulties one can face in life, proved very inspiring to the rest of the group. Philip felt that his "broken picture represents society and how people who are struggling are often misrepresented in the media: the picture is always off." Kiara and David, inspired by Philip's image, created a broken ladder which demonstrates how difficult it can sometimes be to reach out for help when struggling.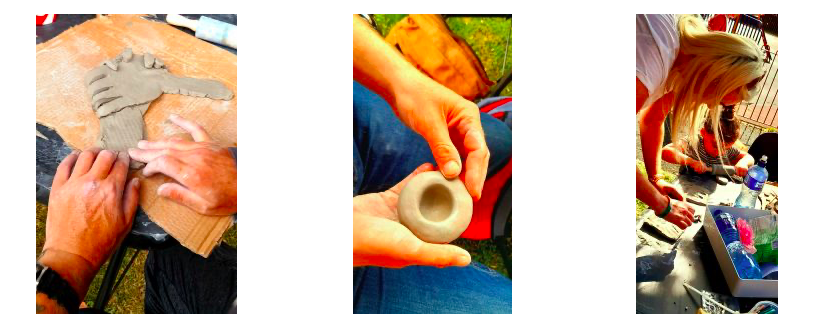 Gavin, Philip, Veronica and Tara's piece of a man and woman holding the world was inspired by the mural in Mountjoy Square Park and highlighted values like unity, solidarity and the celebration of diversity. Gavin also created a very impressive and strong eagle to represent confidence and bravery. To Gavin, the eagle symbolises what could occur in a more equal society, in which our value and worth is not dependent upon our socio-economic status. Toward the end of the art workshop, the group noted a familiar theme running through each piece: the idea of hands and the different things they can represent. Under the theme of socio-economic discrimination, hands can be a symbol of begging or asking for help. However, they can also be a symbol of offering, caregiving, generosity and peace.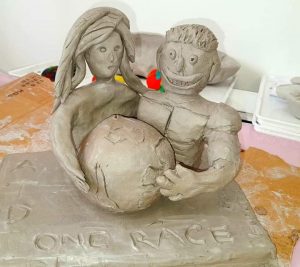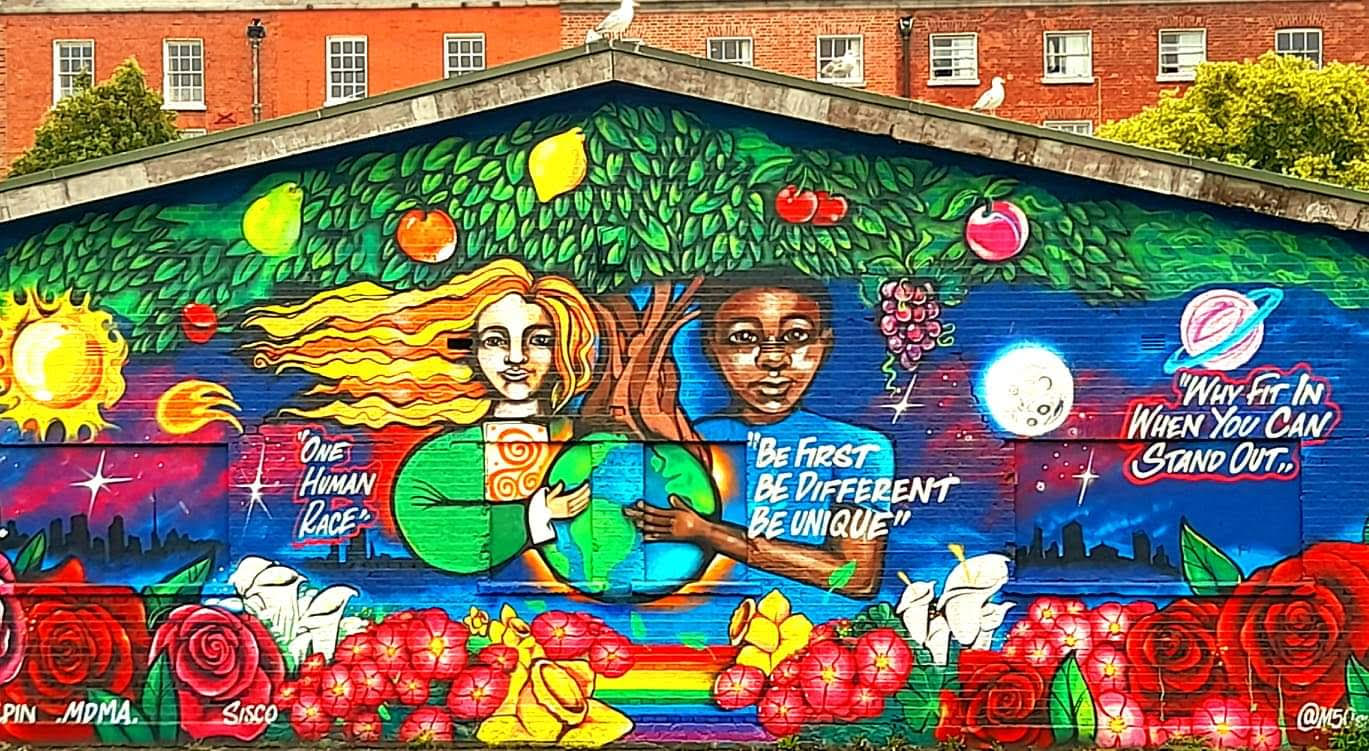 Hope for the future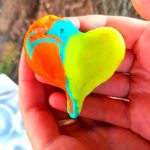 An important aim for the group in taking part in these workshops was to create pieces and have a discussion which would challenge negative assumptions and stereotypes about those from a lower socio-economic background. The essential importance of learning from each other, developing a personal connection and attempting to undermine the idea of the 'other' was agreed from the outset. Although starting with similar guidelines, a variety of unique and thought-provoking items were created. Ultimately these workshops show how creating art can inspire interesting conversations and can highlight the multitude of different angles which are need to fully address socio-economic discrimination. Paul felt that the pieces created could affect real and positive change, anticipating that in exhibiting them they could become a focal point for when we discuss what socio-economic discrimination means to those who experience its worst effects. First and foremost however, Paul wants the pieces created in these workshops to be seen for their own merit, and for those who participated to feel "immense pride" and "ownership" of what they have achieved and made.
Final reflection
"I obviously couldn't make it to all of them but when I was there it was amazing to see people's ideas and coming together. Personally I find art relaxing and great for the mind. Also Heidi really enjoyed it, I loved how the children were able to get involved. She loved making her hand print and it helped her social skills. I think everyone did great pieces and I look forward to the next art workshop!"   Lorraine
"I thought the creative and bonding experience was the most important thing about the workshop. I really enjoyed it, would love to do it again!"  Gavin
"I wasn't there all the time. Kinda got lost in the moulding [of the clay]. The teacher was very easy to work with. Always a good time. Good collaboration between the group."   Philip
"Overall, I thought they were really great. I liked how although it was under the theme of 'socio economic discrimination' there wasn't a rigid structure and everyone produces something unique but still could relate it back to the theme. I liked how there was a mix of doing both individual and collaborative work, and I think there were some good discussions happening. I think the laid-back atmosphere contributed to that a lot. I also thought it was really great how the groups got inspired from each other."   Tara
"Some really good pieces of art emerging from the group, well done to all involved."   Paul
"The workshop really brought people from very different walks of life and backgrounds together and we created, learned from each other and collaborated together… this is a reflection of what needs to happen to build a better society."   David
ATD would also like to extend their thanks to the IHREC for supporting this project The works will be exhibited in the EPIC centre from late October 2021.