ATD's latest book was just released online as a free e-book download.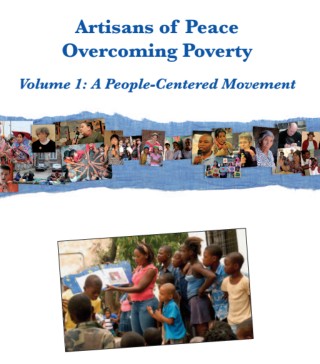 The book is titled Artisans of Peace Overcoming Poverty, and it grew out of the participatory research on the violence of extreme poverty that showed just how much people living in poverty do to search for peace, to go beyond violence, and to build a sense of community.
The text began its life as part of ATD's submission when Federico Mayor nominated ATD for the Nobel Prize in 2013.
You can download a free copy of the book here:
This represents the culmination of a lot of work on behalf of a lot of people in a lot of different places, so please do not hesitate to share this far and wide.