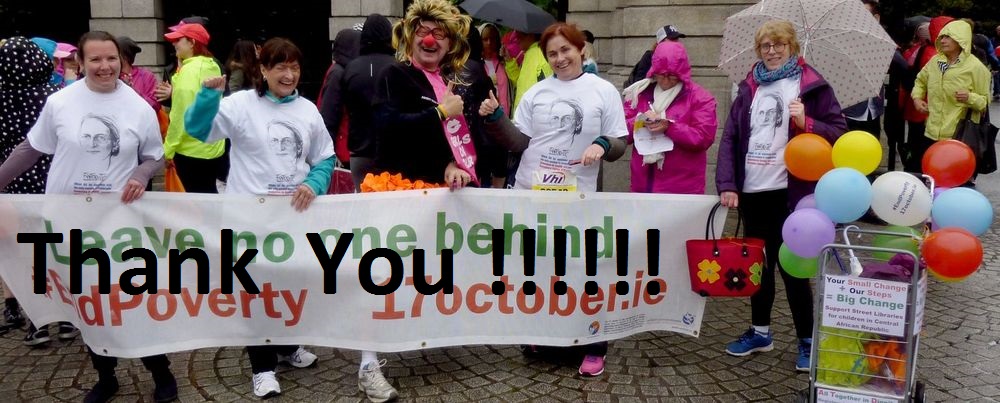 In 2015, our steps made again a difference in Ireland and abroad! Almost €2,000 were collected at the Women's Mini-Marathon. €600 will fund our work in Ireland and €1,400 will be sent to the ATD team in the Central African Republic (CAR).
Thank you to all the sponsors who supported participants!
And spread the word! ATD Ireland needs to find friends in Ireland ready to support us financially. In 2015, we still need to find €15,000 in the country! Visit our Donate page!